Halloween is just around the corner, and you know what that means – it's time to start brainstorming the perfect costume!
Whether you're heading to a spooky soiree, hitting the town for some trick-or-treating, or just lounging on the couch with a bowl of candy,
Halloween is the one night of the year when you can transform into anyone or anything your heart desires. But with so many costume options out there, it can be a bit overwhelming to choose just one.
That's where we come in! We've scoured the Halloween costume landscape to bring you a curated list of this year's top cute women's Halloween costumes. From classic characters to pop culture icons, there's something for everyone on our list.
So, let's dive right in and get inspired for the spookiest night of the year!

Related: 30+ Amazing and Scary Halloween Nail Designs 2023

1. Jack Skellington from Nightmare Before Christmas
Photo: @princesskeilee
This Halloween, transform into the Pumpkin King himself by dressing up as Jack Skellington from "The Nightmare Before Christmas." With this stunning face paint and the signature stripes, you'll be the spookiest yet most stylish character at the party.

2. Pennywise from IT
Photo: @moonlightandmindfulness
Float into the Halloween festivities as Pennywise from "IT." This costume features a chilling clown dress and terrifying clown makeup, capturing the essence of Stephen King's iconic character. Get ready to give your friends goosebumps!

3. Barbie Meets Jason Voorhees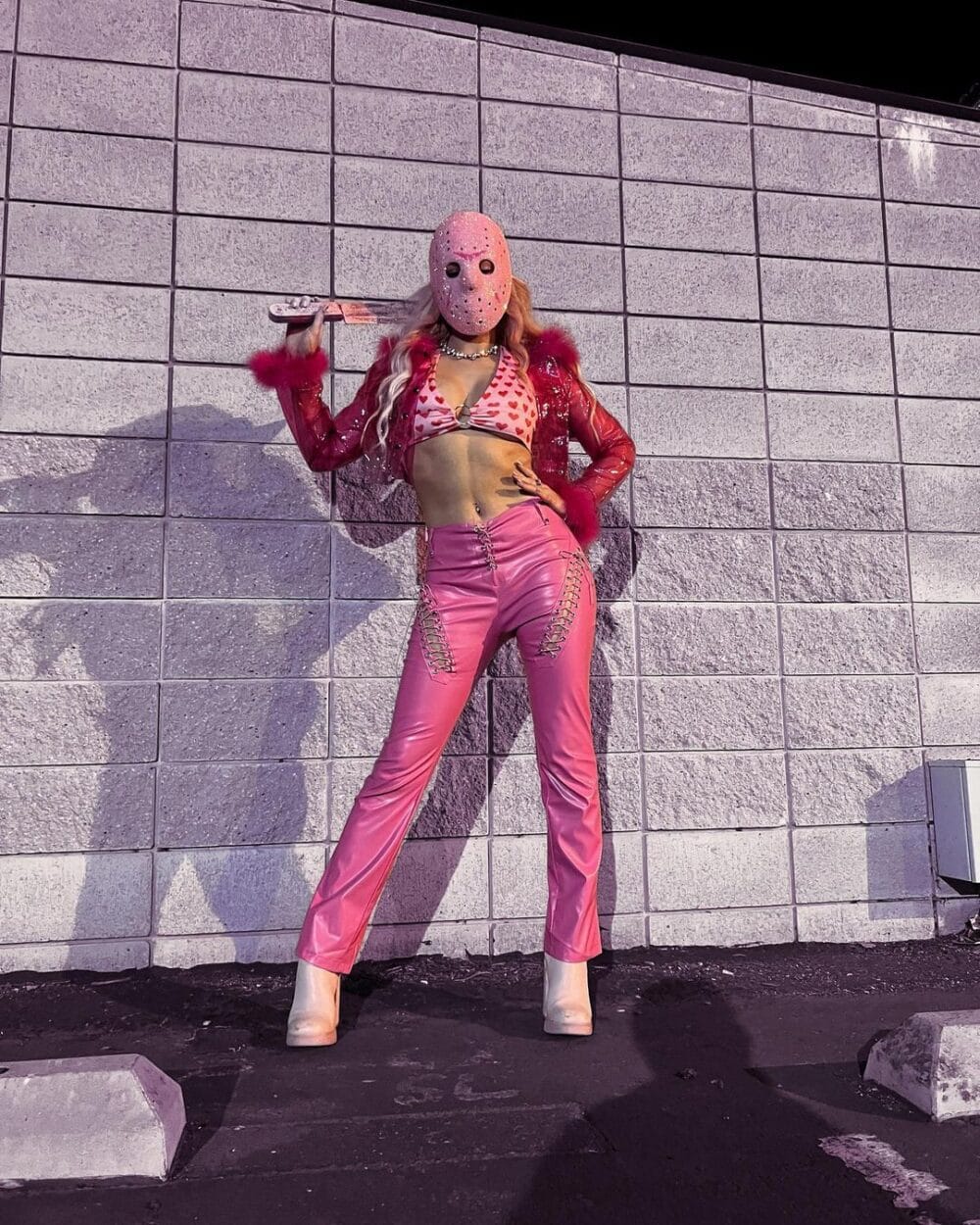 Photo: @illegally_blonde7
Take a playful twist on a horror classic with the Barbiecore Jason Voorhees Halloween costume. This unique blend of pink Barbie style and Jason's infamous mask from "Friday the 13th", complete with a machete, is sure to turn heads and raise eyebrows. It's a killer combination of cute and creepy!

4. Wednesday Addams with a Skull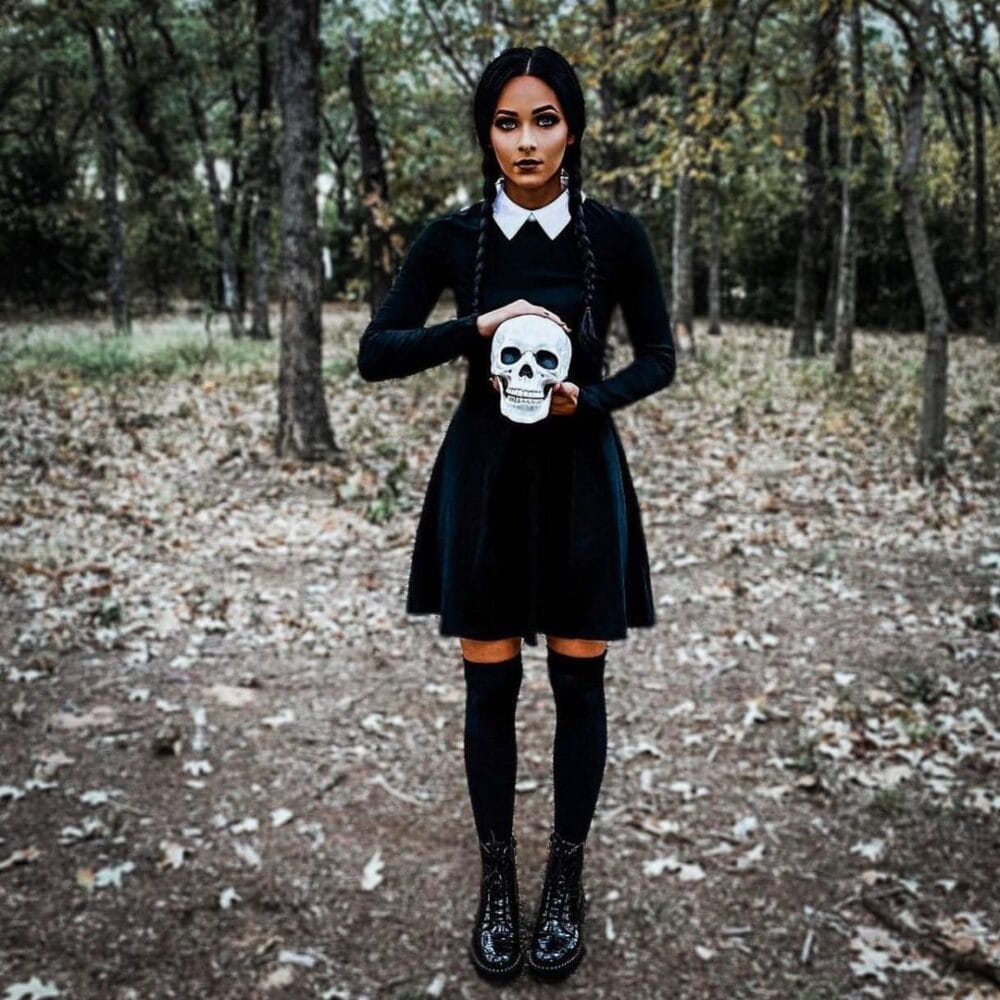 Photo: @ssarahmichelle
Embrace your inner goth with a Wednesday Addams costume. Pair it with a skull accessory for that extra dark and charming touch.

5. Jedi Ahsoka Tano from Star Wars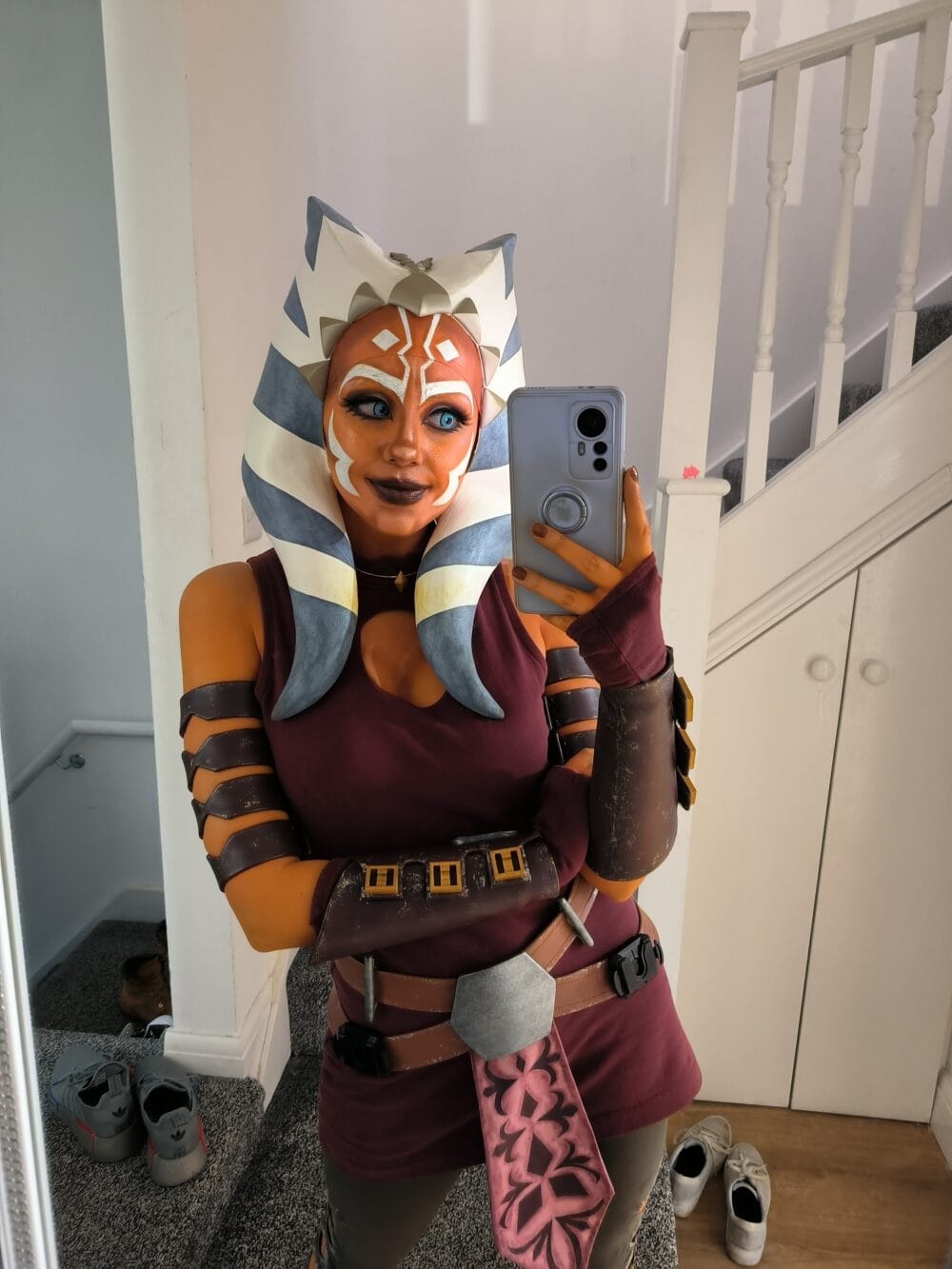 Photo: @snippycosplay
Join the Star Wars universe as the fearless Jedi Ahsoka Tano. With her distinctive markings and attire, you'll be ready to face any intergalactic challenge.

6. Velma Dinkley from Scooby Doo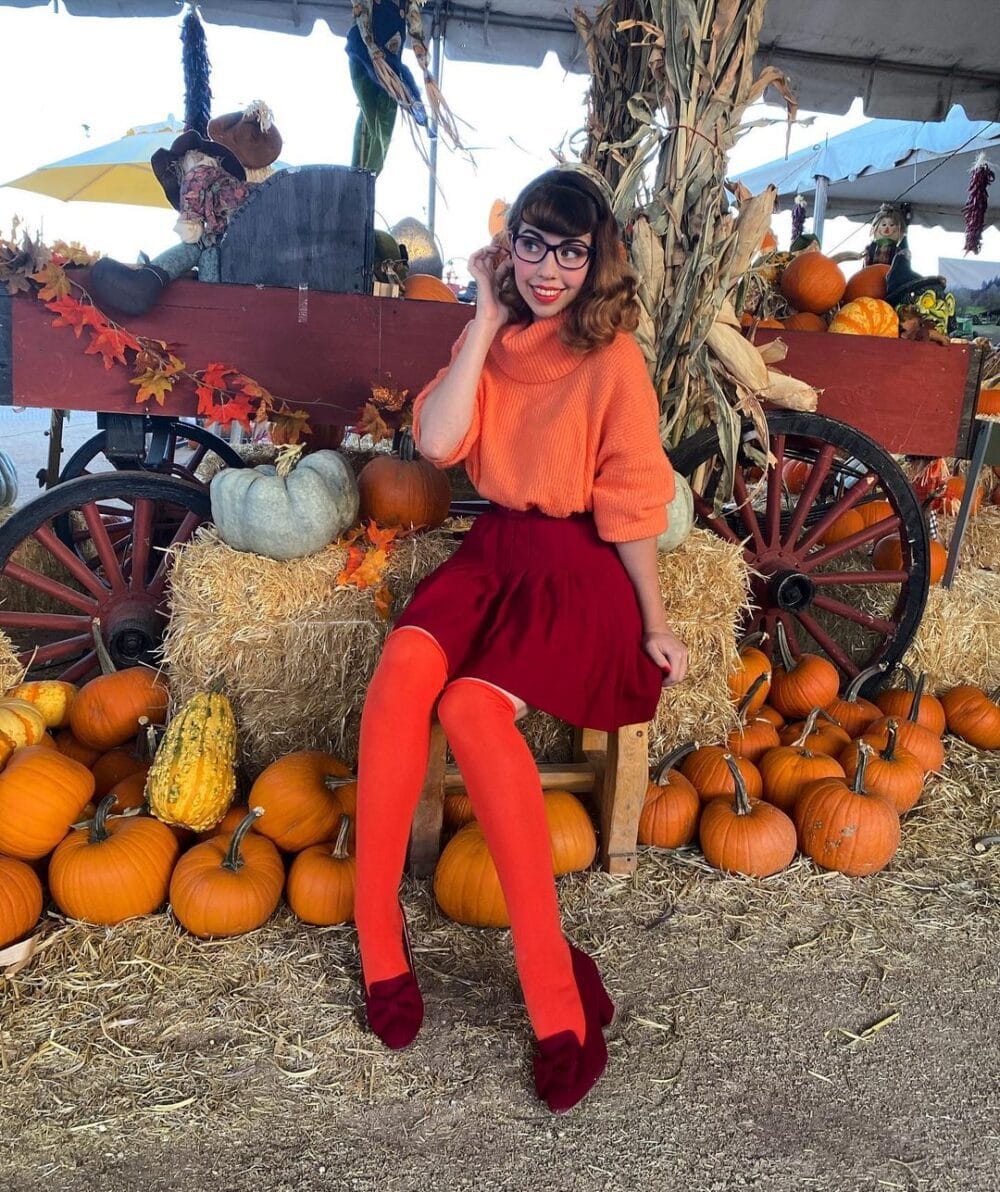 Photo: @julidedarling
Solve mysteries in style as Velma Dinkley from Scooby-Doo. Don't forget the iconic orange turtleneck and glasses for that smart and quirky look.

7. Catwoman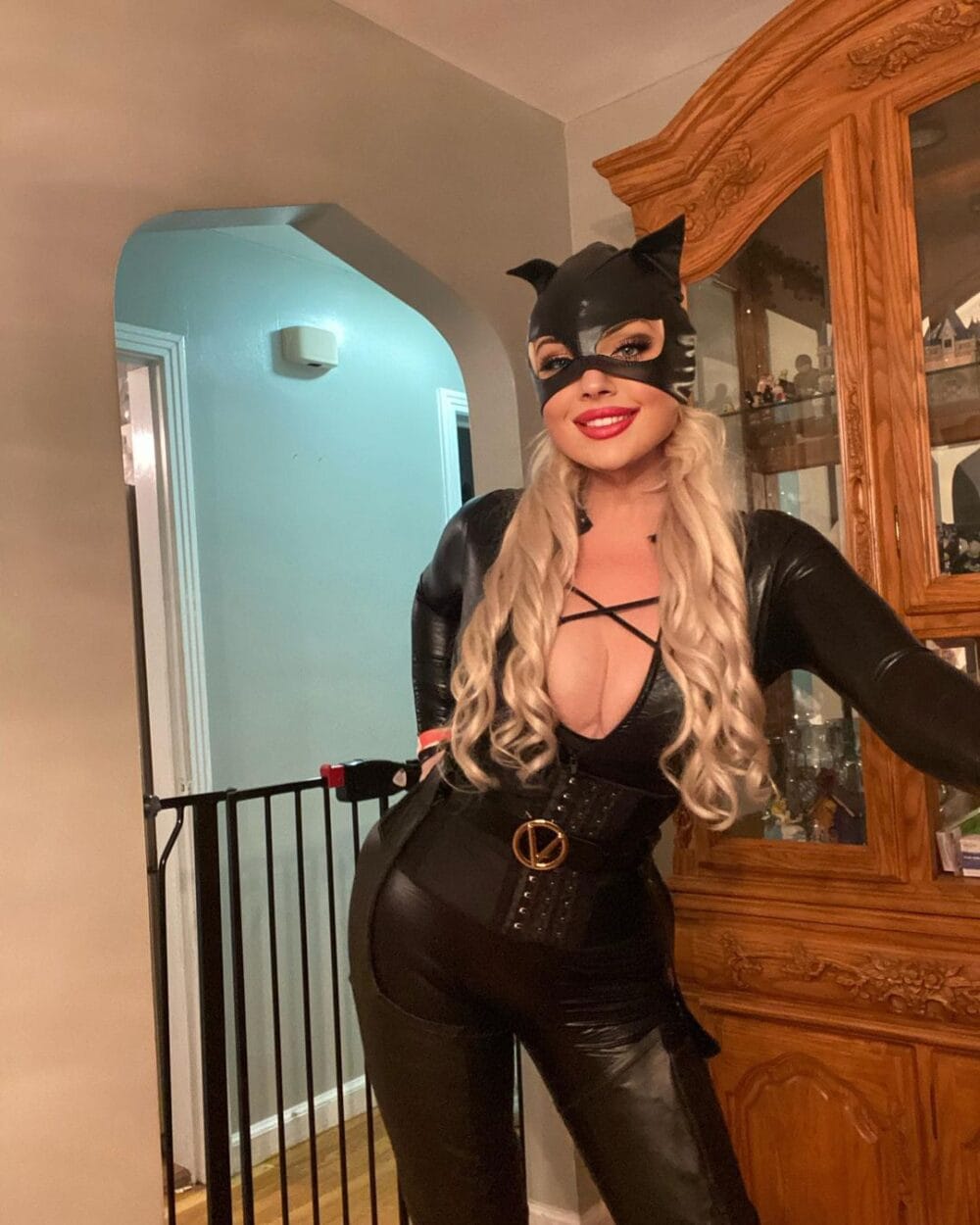 Photo: @parkavenueface
Unleash your inner feline femme fatale with a sleek Catwoman Halloween costume. You'll be purr-fectly irresistible in this classic character ensemble.

8. Ghostface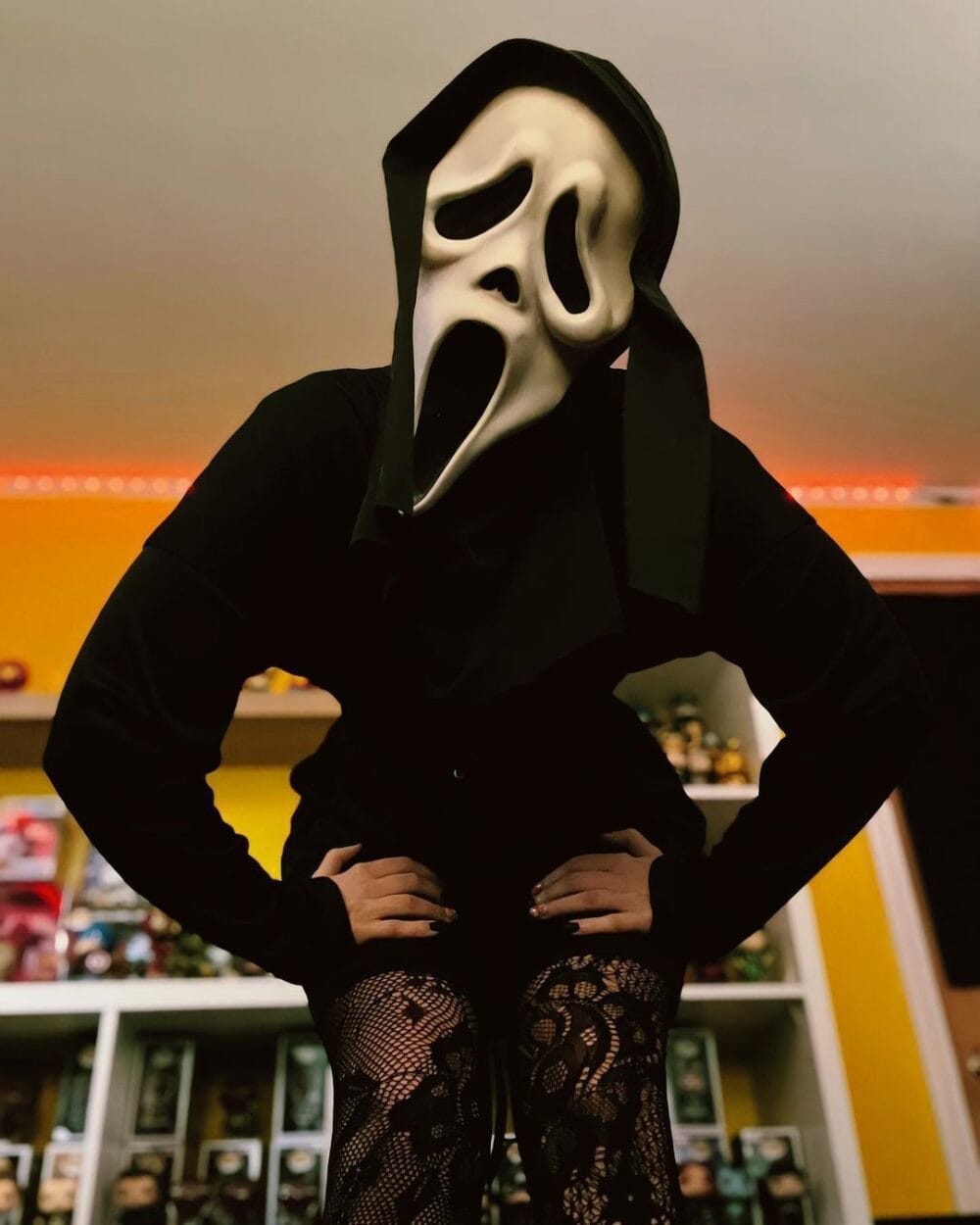 Photo: @stefania_sassano
Get ready for some Halloween scares as Ghostface from the "Scream" franchise. The chilling mask and black cloak are sure to keep everyone on edge.

9. Little Red Riding Hood
Photo: @_amandamunoz
Step into a classic fairy tale as Little Red Riding Hood. With her red cape and basket of goodies, you'll bring the story to life.

10. Circus Harlequin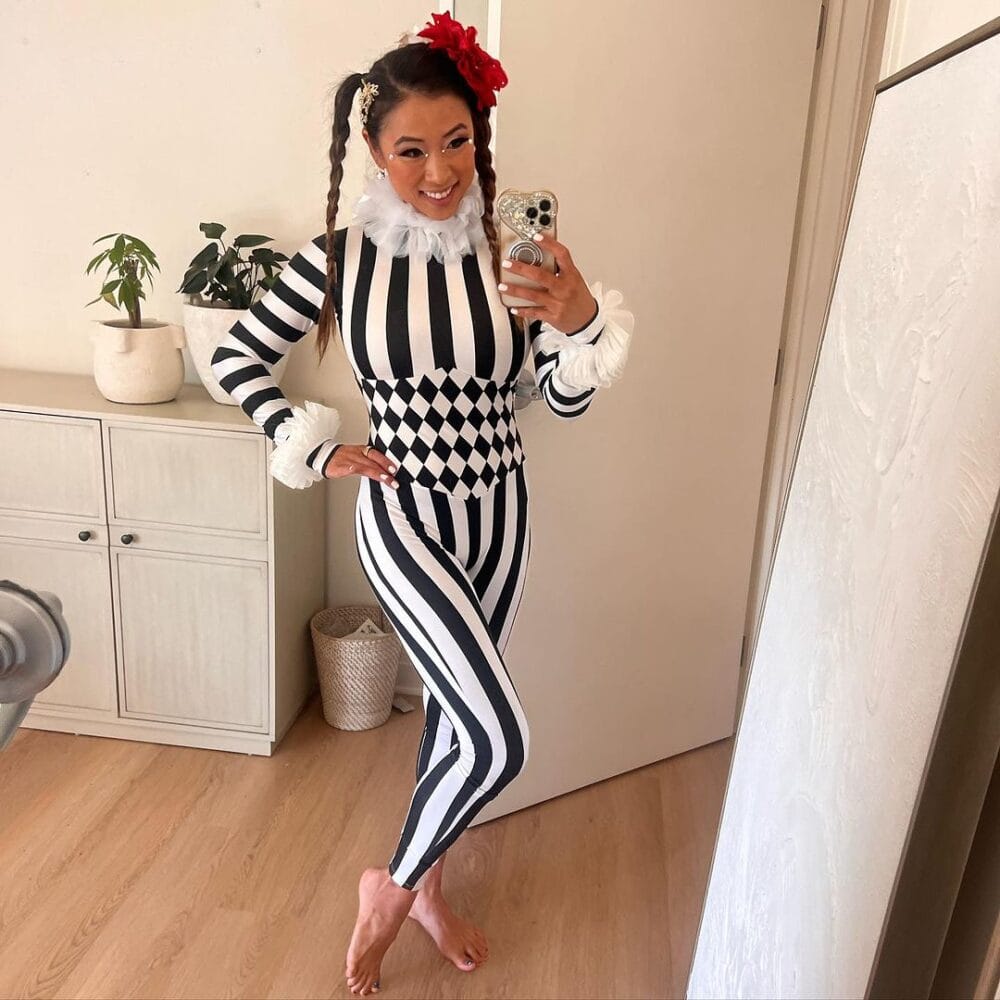 Photo: @christineleecirque
Clown around in a super cute circus harlequin costume. It's all fun and games on the spookiest night of the year!

11. Wonder Woman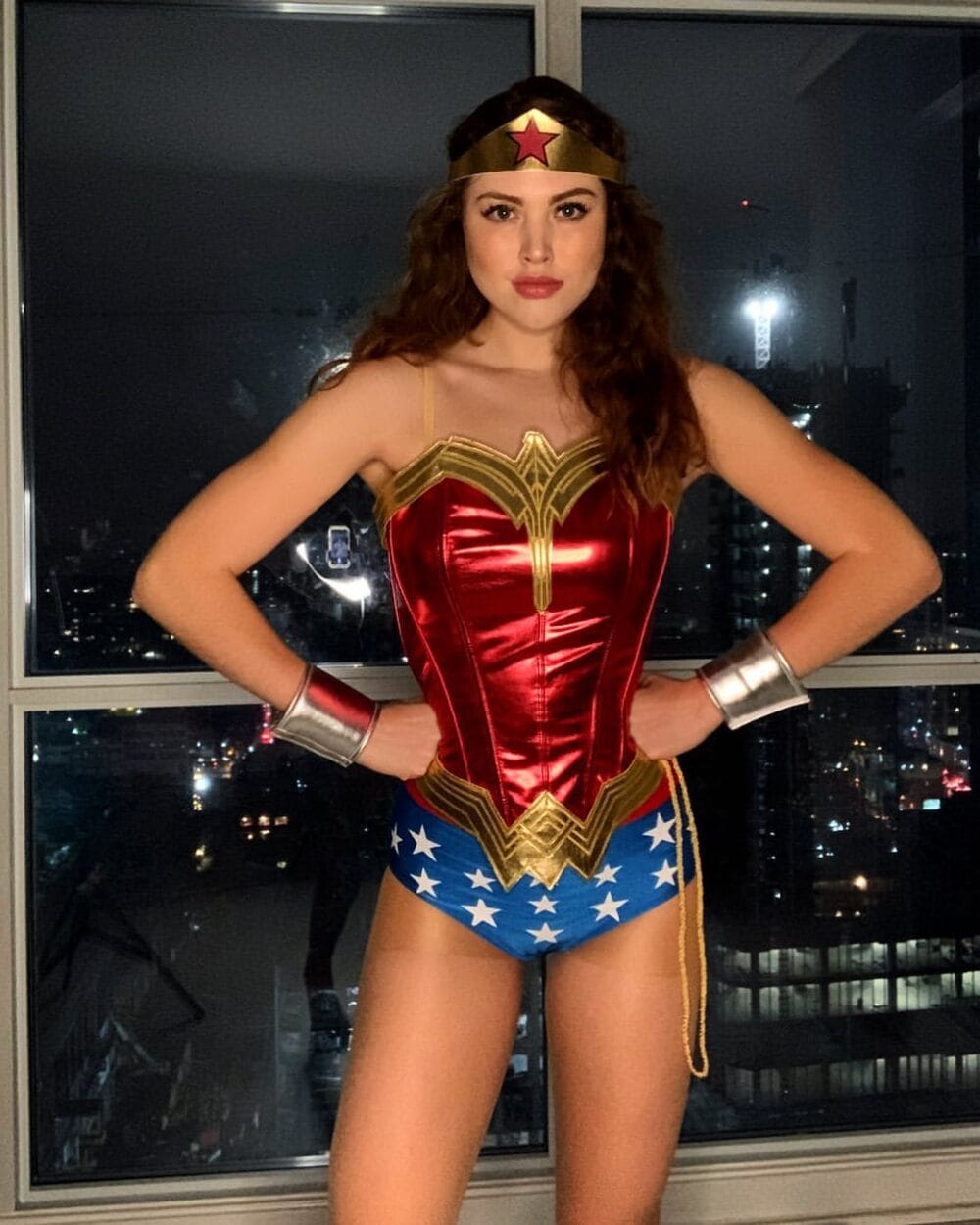 Photo: @kiley_langille
Become a symbol of strength and justice as Wonder Woman. With her iconic costume and accessories, you'll be ready to save the day.

12. Mad Hatter Meets Queen of Hearts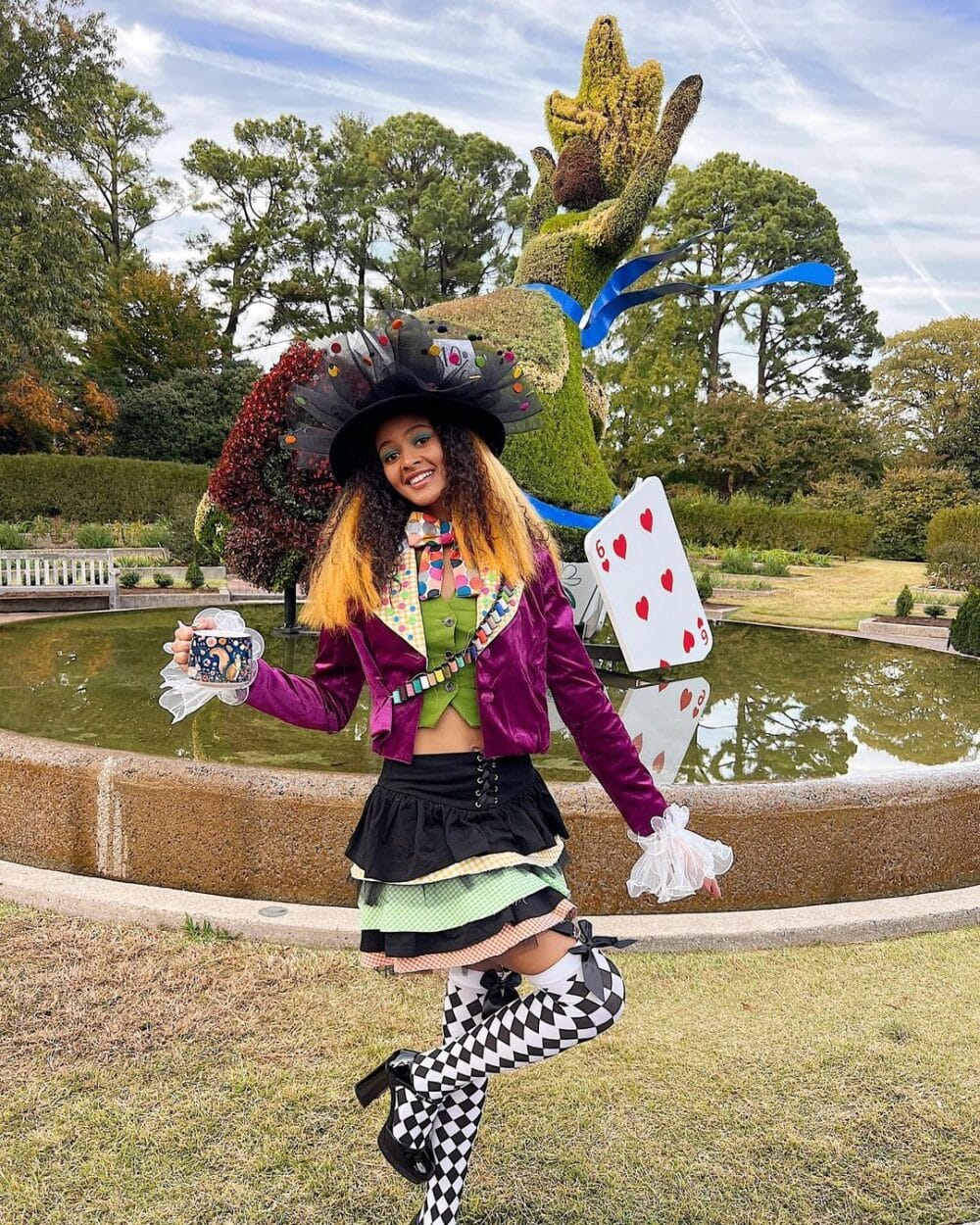 Photo: @bbreanna_
Combine the whimsy of the Mad Hatter with the regal flair of the Queen of Hearts for a truly unique and fantastical costume.

13. SWAT Girl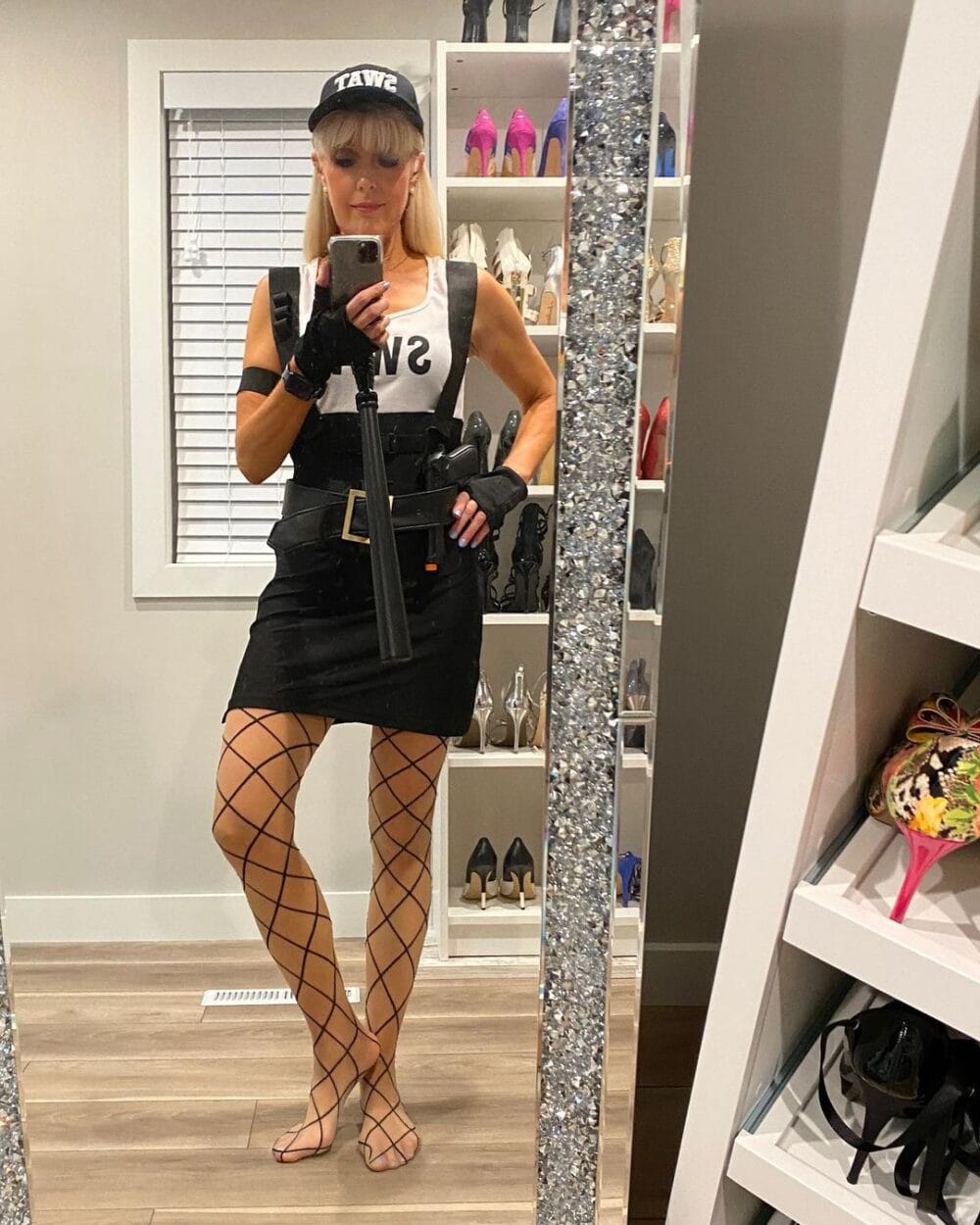 Photo: @sarahlmadden
Suit up as a hot SWAT team member and bring law and order to the Halloween festivities. This tough and tactical Halloween costume is ready for action.

14. Greek Goddess
Photo: @brittmojica
Embody the grace and beauty of a Greek goddess. With this golden outfit and accessories, you'll radiate divine elegance.

15. Classy Witch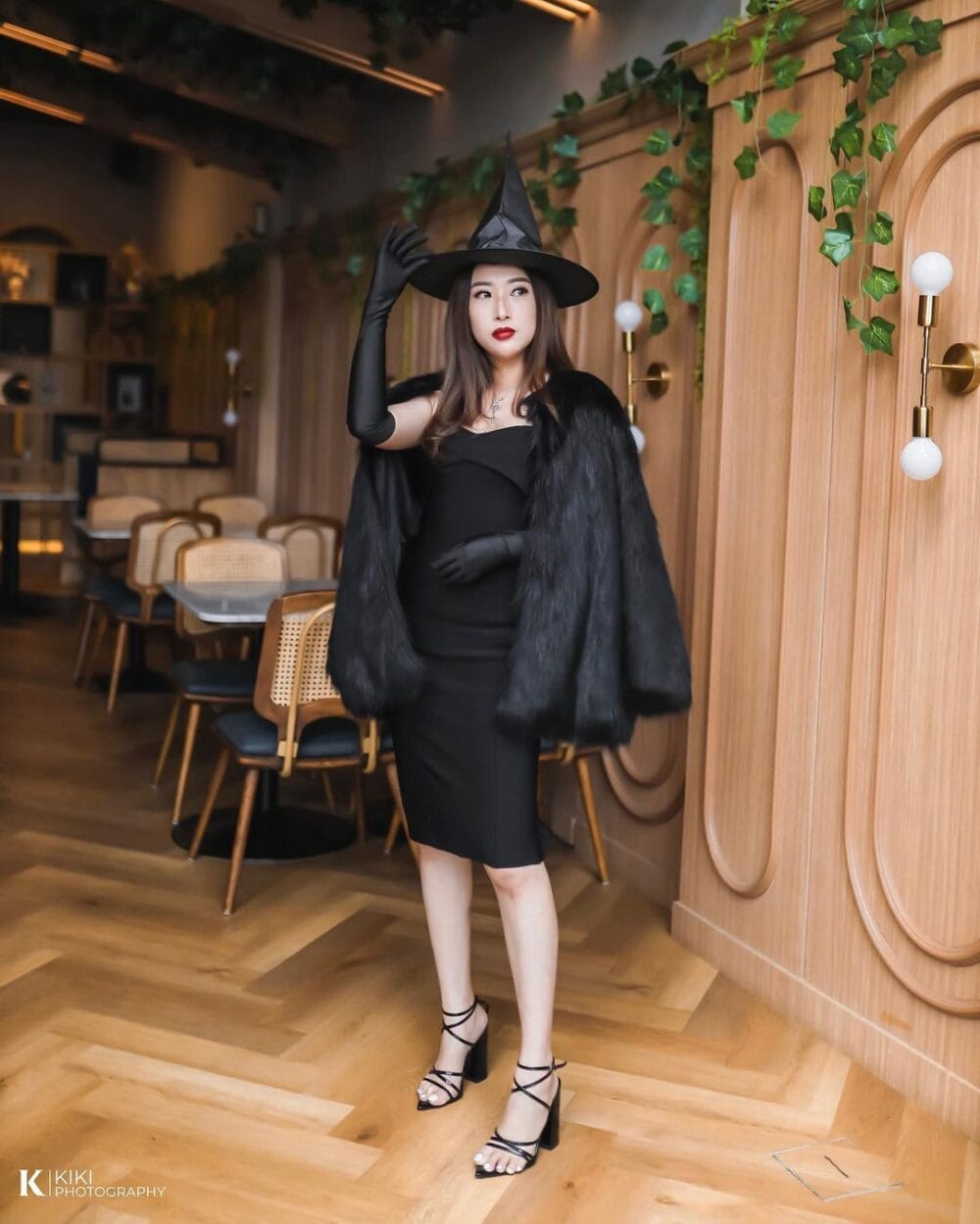 Photo: @jmlviann

Photo: @samaffles
Cast a spell of charm and sophistication with a classy witch costume. Who says witches can't be stylish and elegant?

16. Spider-Girl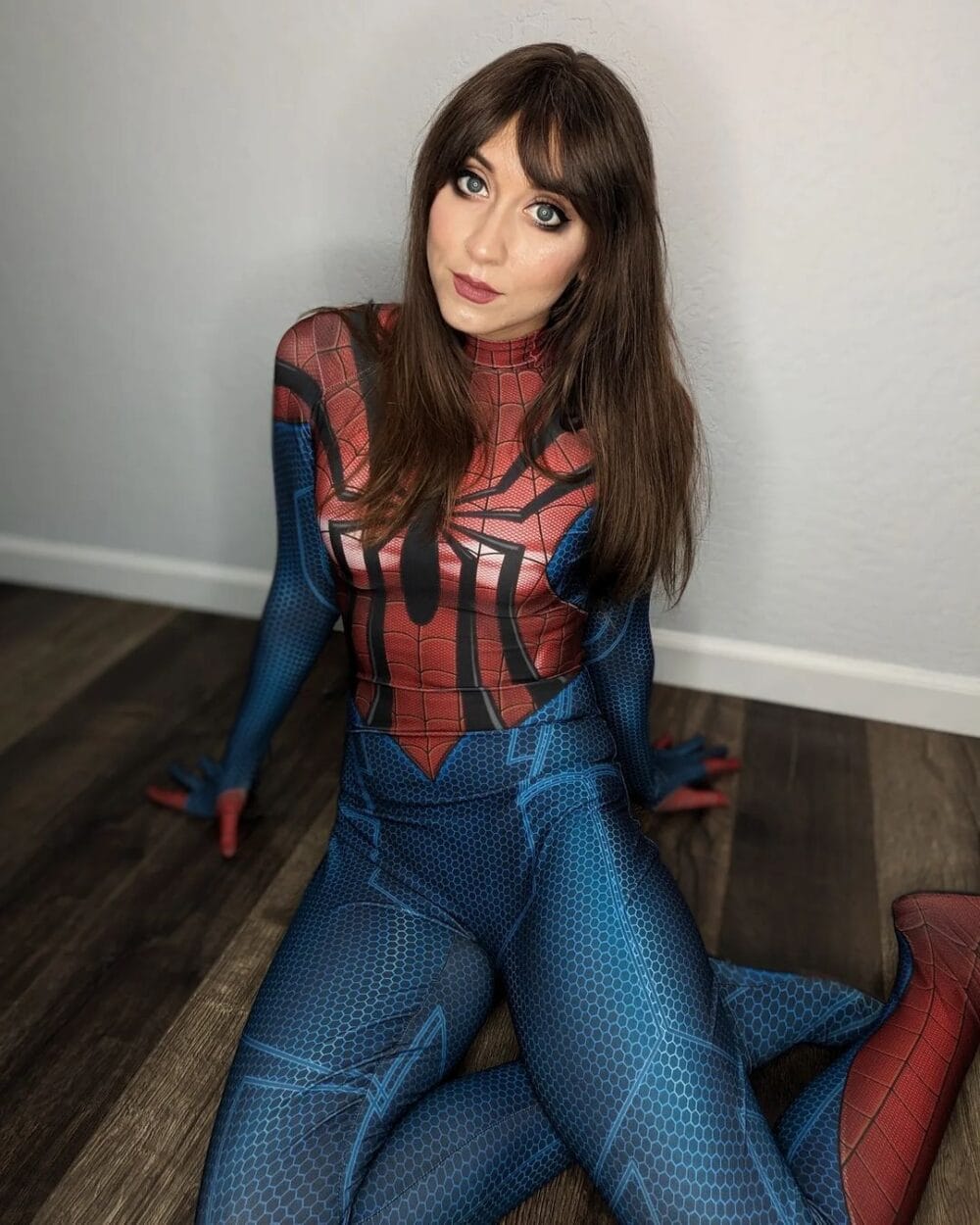 Photo: @novembercosplay
Swing into the night as Spidergirl, the spunky and agile superheroine. Your web-slinging adventures await!

17. Pretty Woman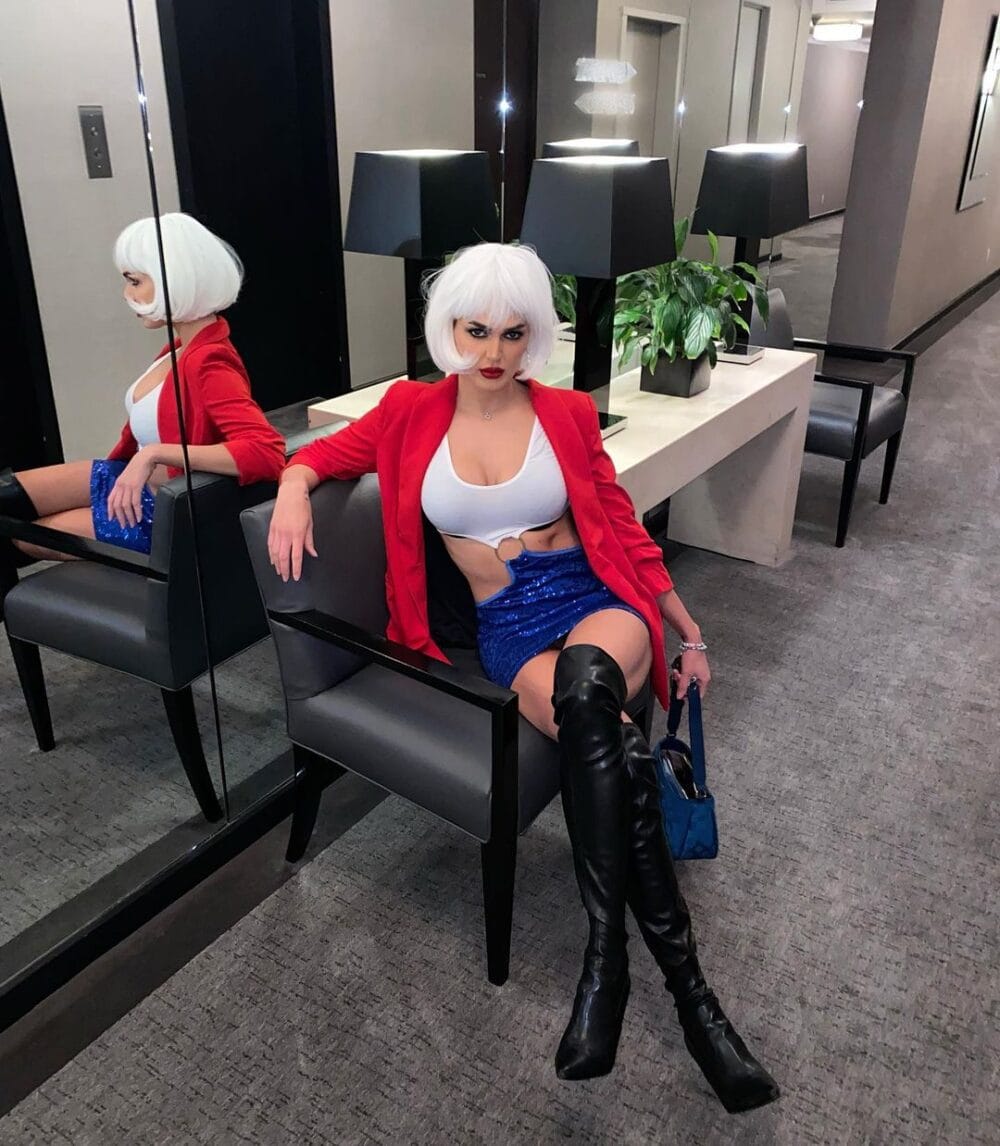 Photo: @emmakrokdal
Transform into the iconic character from the classic movie "Pretty Woman." It's the perfect costume for a touch of Hollywood glam.

18. Barbie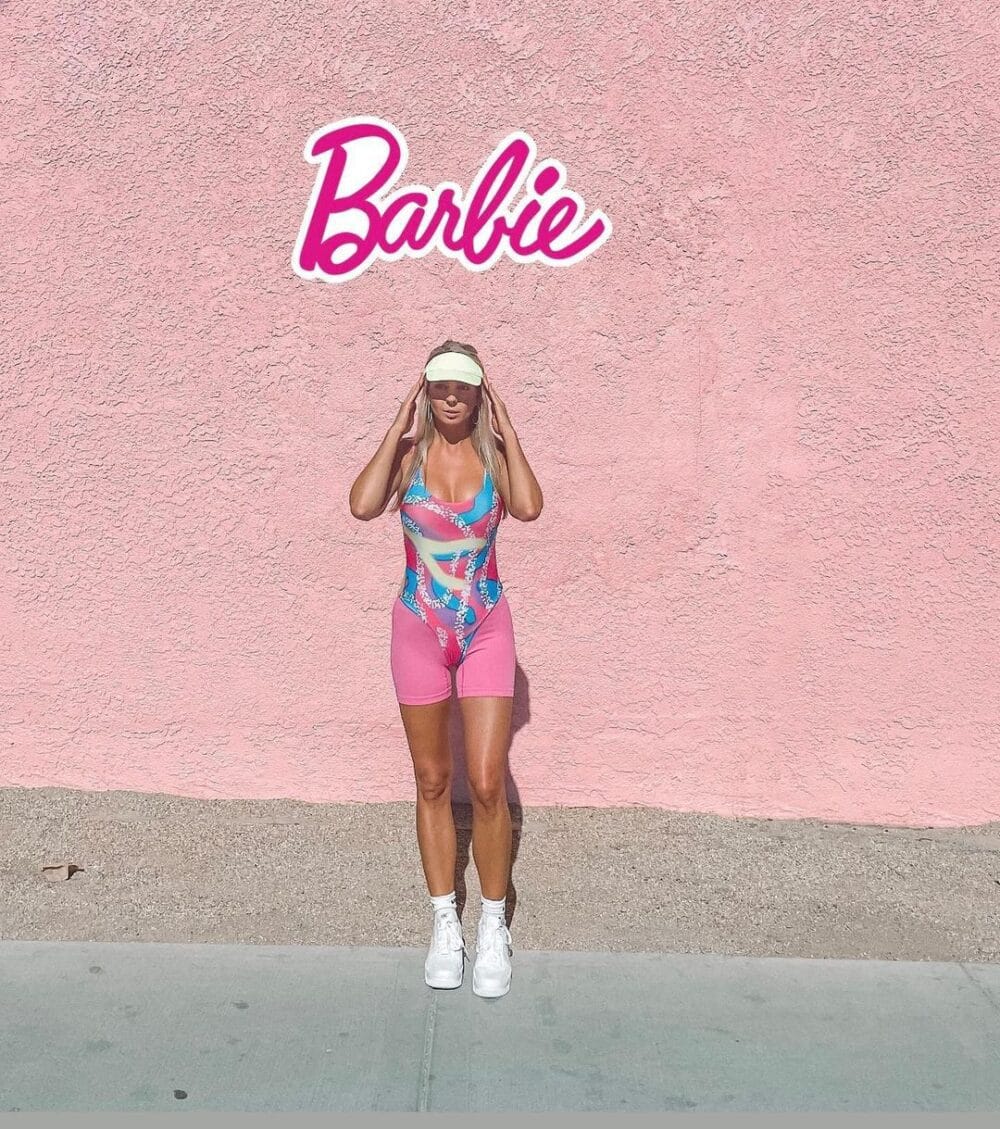 Photo: @paige_roschmann
Embrace the timeless charm of Barbie. Whether you're going for classic Barbie or a themed Barbie look, you'll be the embodiment of fashion and fun.

19. Chucky Doll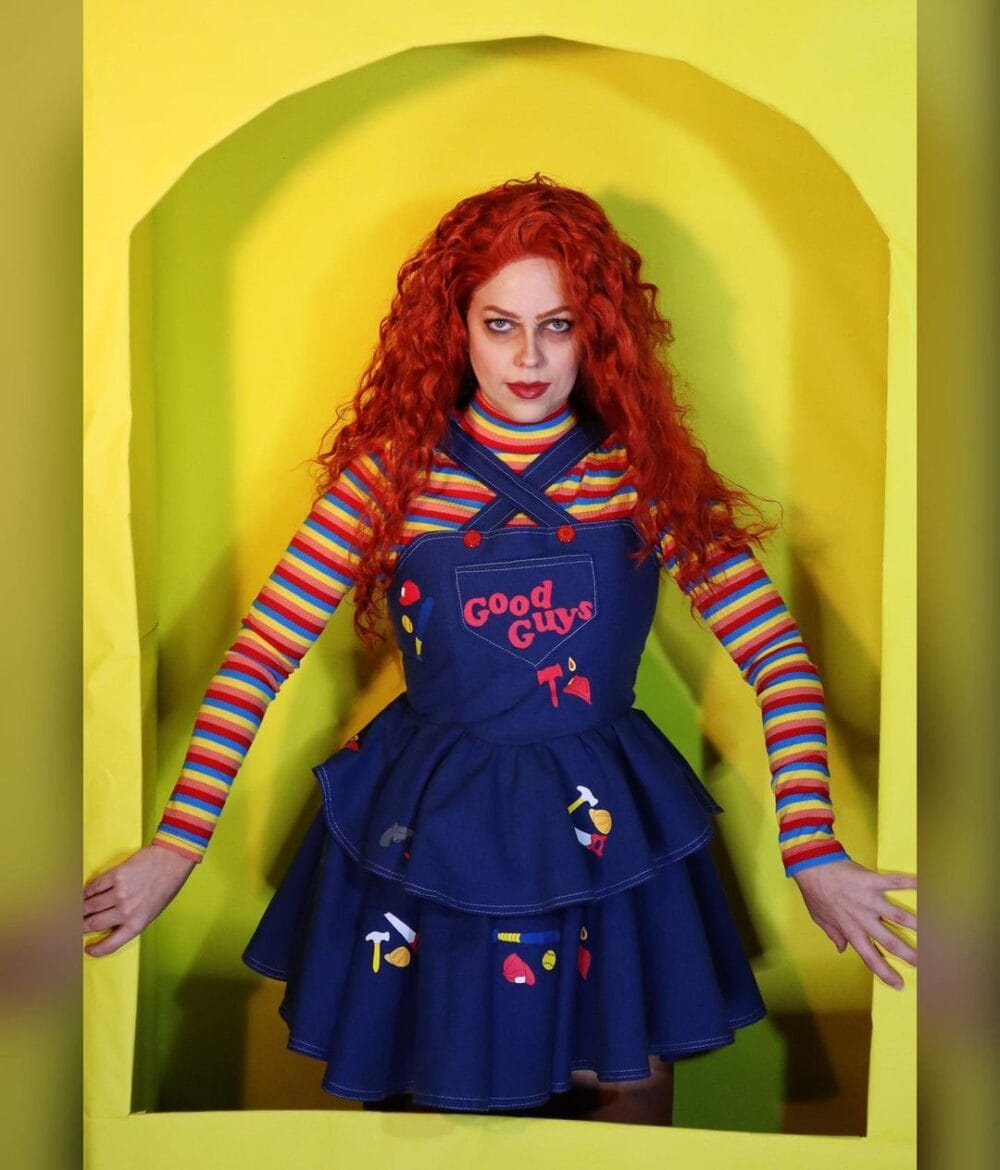 Photo: @brirose_arts
Give everyone the creeps with a Chucky Doll Halloween costume. With wild red hair and that menacing grin, you'll be a walking nightmare.

20. Black Swan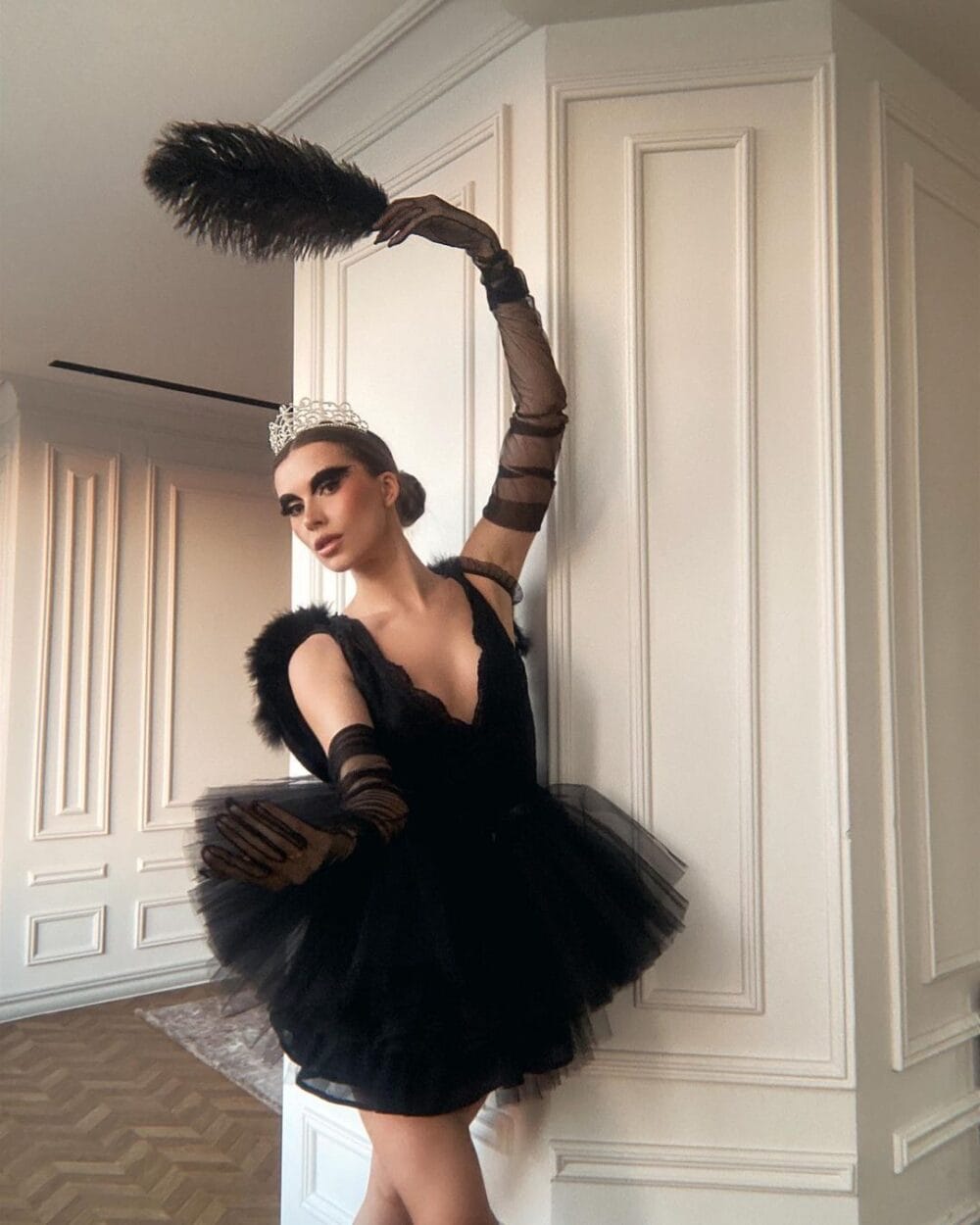 Photo: @monikagunaydin
Channel the dark elegance of the Black Swan ballerina. With a dramatic tutu and feathers, you'll embody both beauty and intensity.

21. Elastigirl from The Incredibles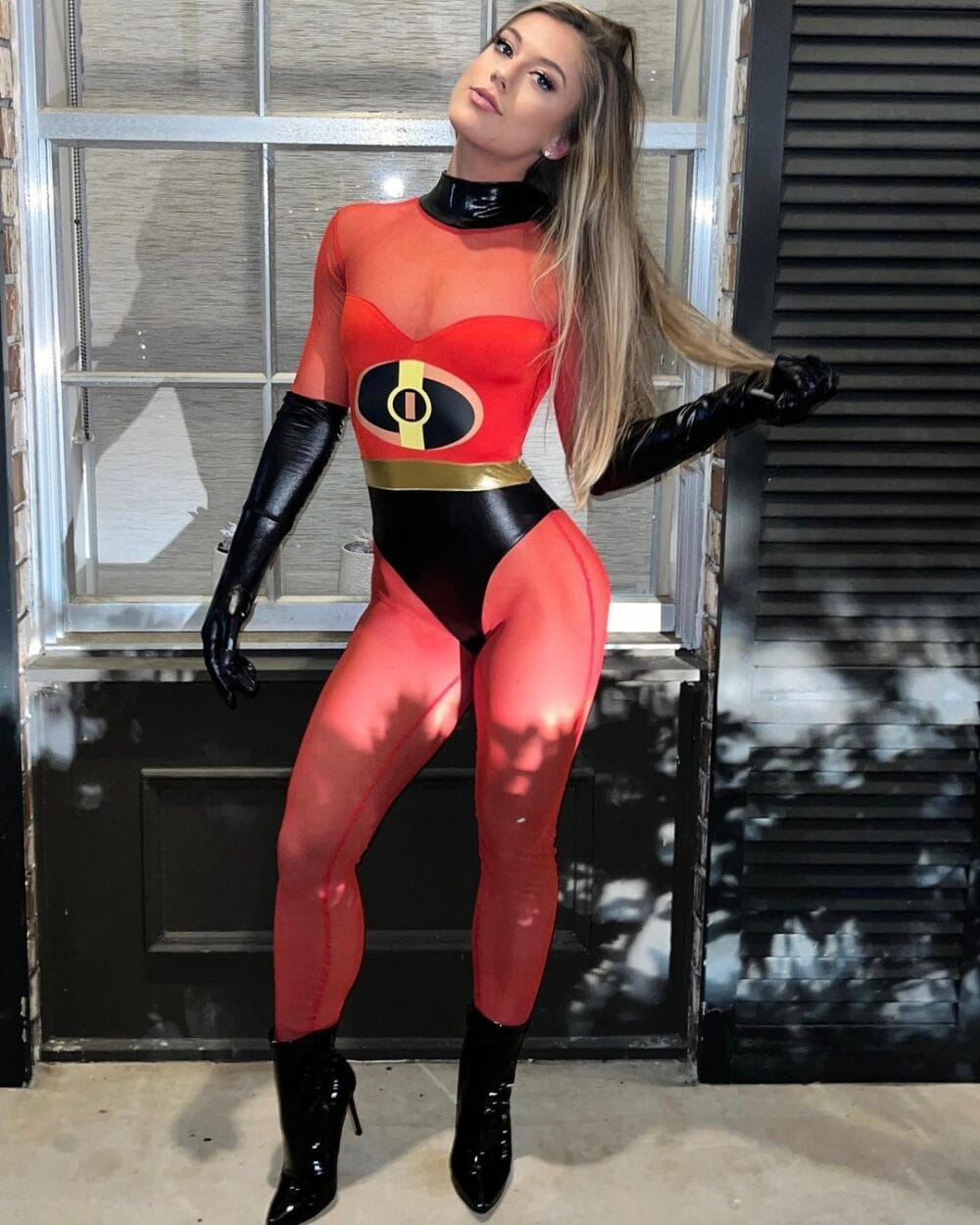 Photo: @fitwithfenton
Stretch your imagination as Elastigirl from The Incredibles. With her super flexibility and iconic red suit, you'll be ready to save the day.

22. Dark Angel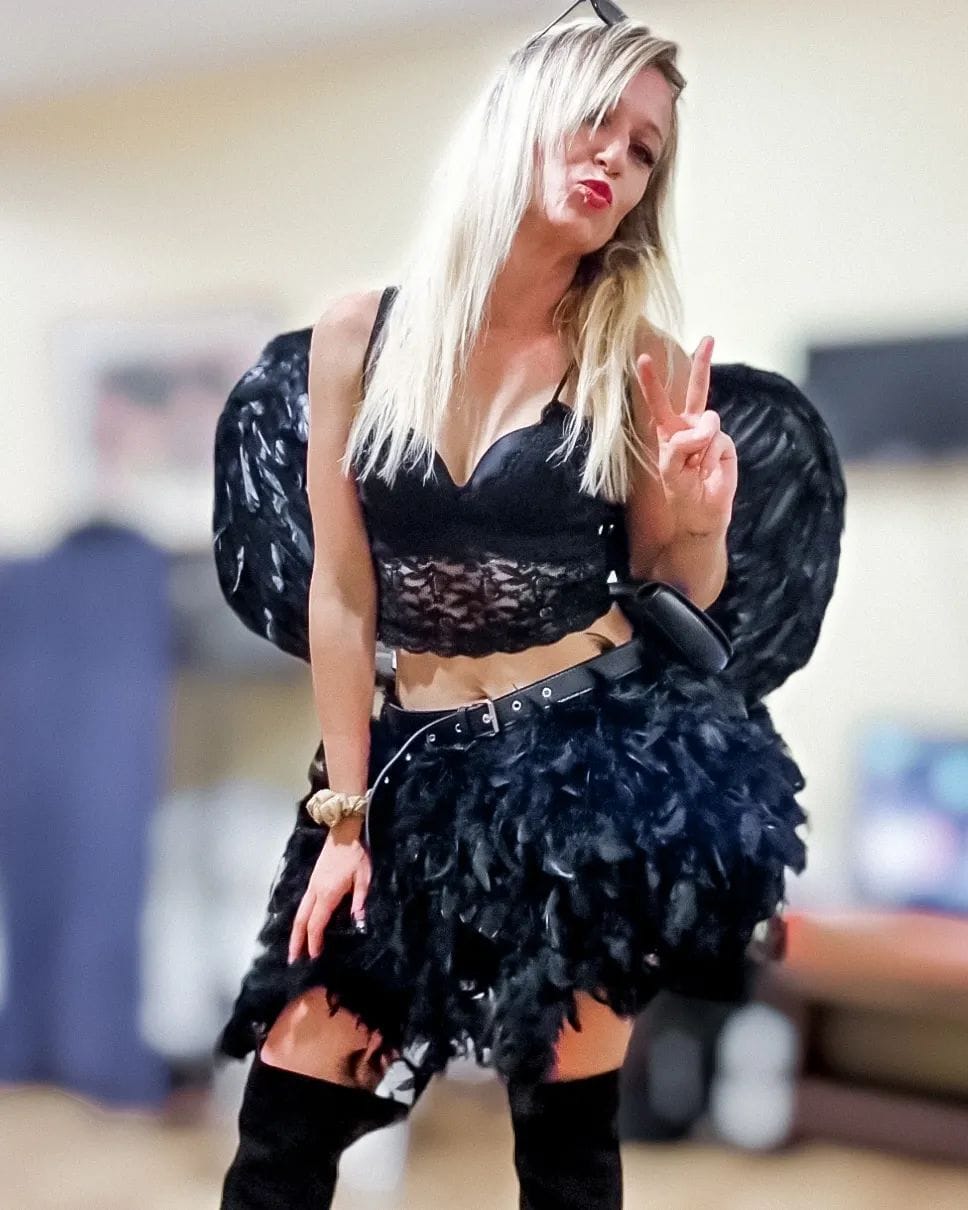 Photo: @agge_sklorz
Embrace the shadows as a Dark Angel. This costume combines dark allure with celestial beauty.

23. Jessica Rabbit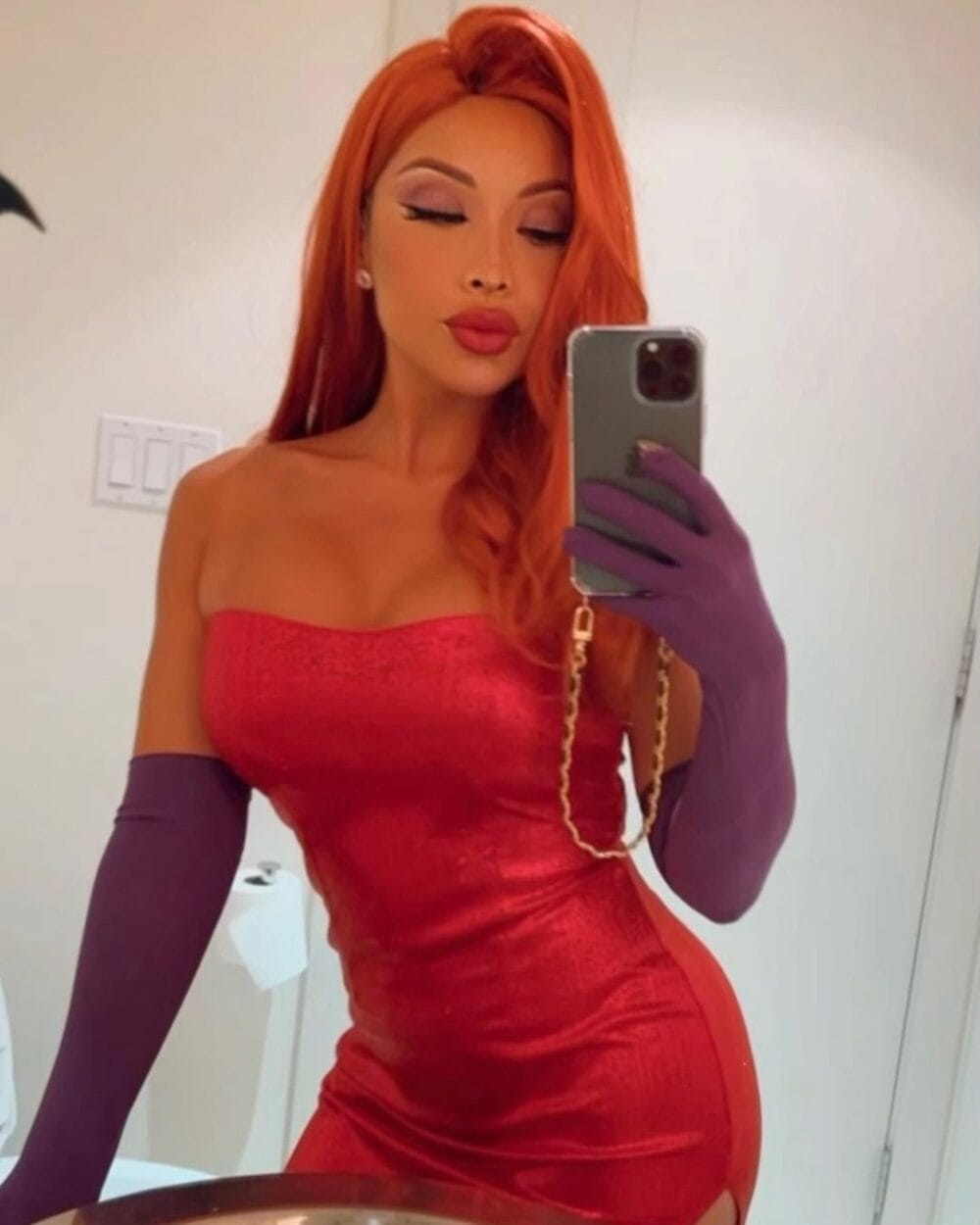 Photo: @jenlo_xo
Bring the sultry glamour of Jessica Rabbit to life. With her iconic red dress and flowing red hair, you'll turn heads wherever you go.

24. Joker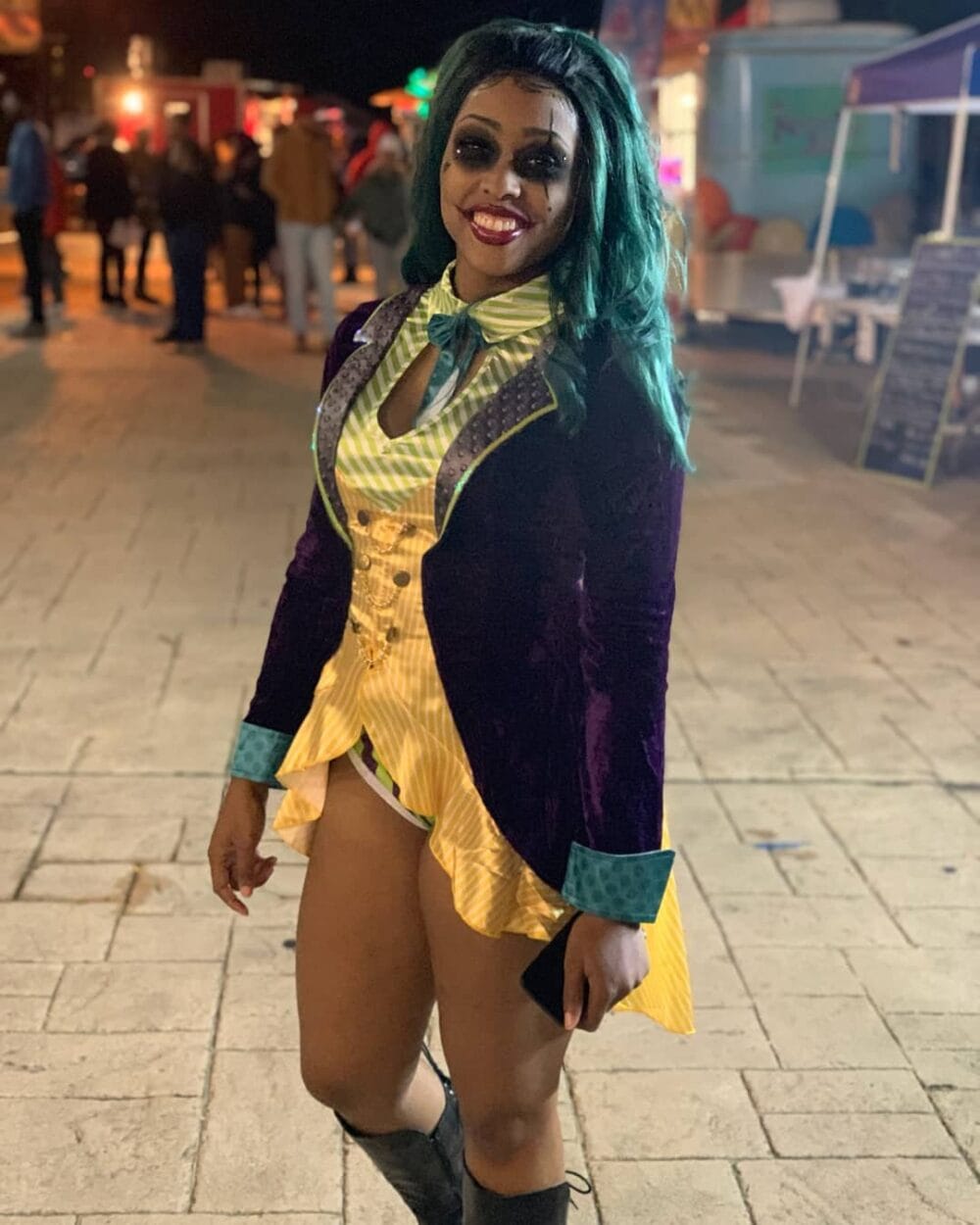 Photo: @coach_ladyj
Become the clown queen of crime as the Joker. With that wicked smile and colorful chaos, you'll be the life of the Halloween party.

25. Cheshire Cat
Photo: @ellisekae
Grin from ear to ear as the mischievous Cheshire Cat from Alice in Wonderland. Your disappearing act is sure to leave a lasting impression.

26. Police Officer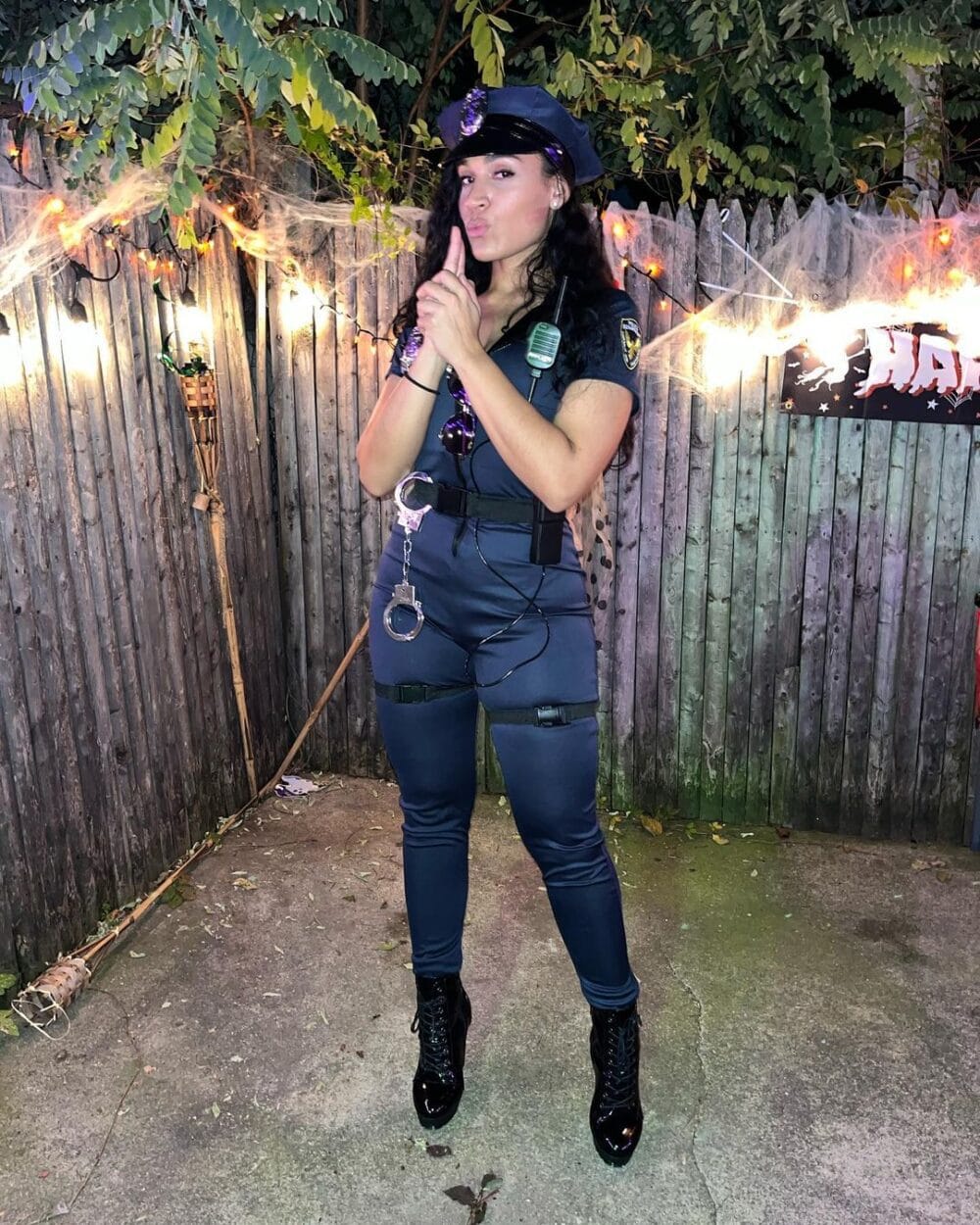 Photo: @vee__.12
Serve and protect as a police officer. This classic costume is always in style and ready to maintain law and order.

27. Cruella de Vil
Photo: @doctor.clarissa
Embrace your inner villain as Cruella de Vil. With that two-toned hairstyle and obsession with fur, you'll be a stylishly wicked character.

28. Eleanor from Do Revenge
Photo: @slaywithsparkle
Take on the persona of Eleanor from the cult teen black comedy film "Do Revenge." You'll be sure to captivate the crowd with her sophisticated style.

29. Lara Croft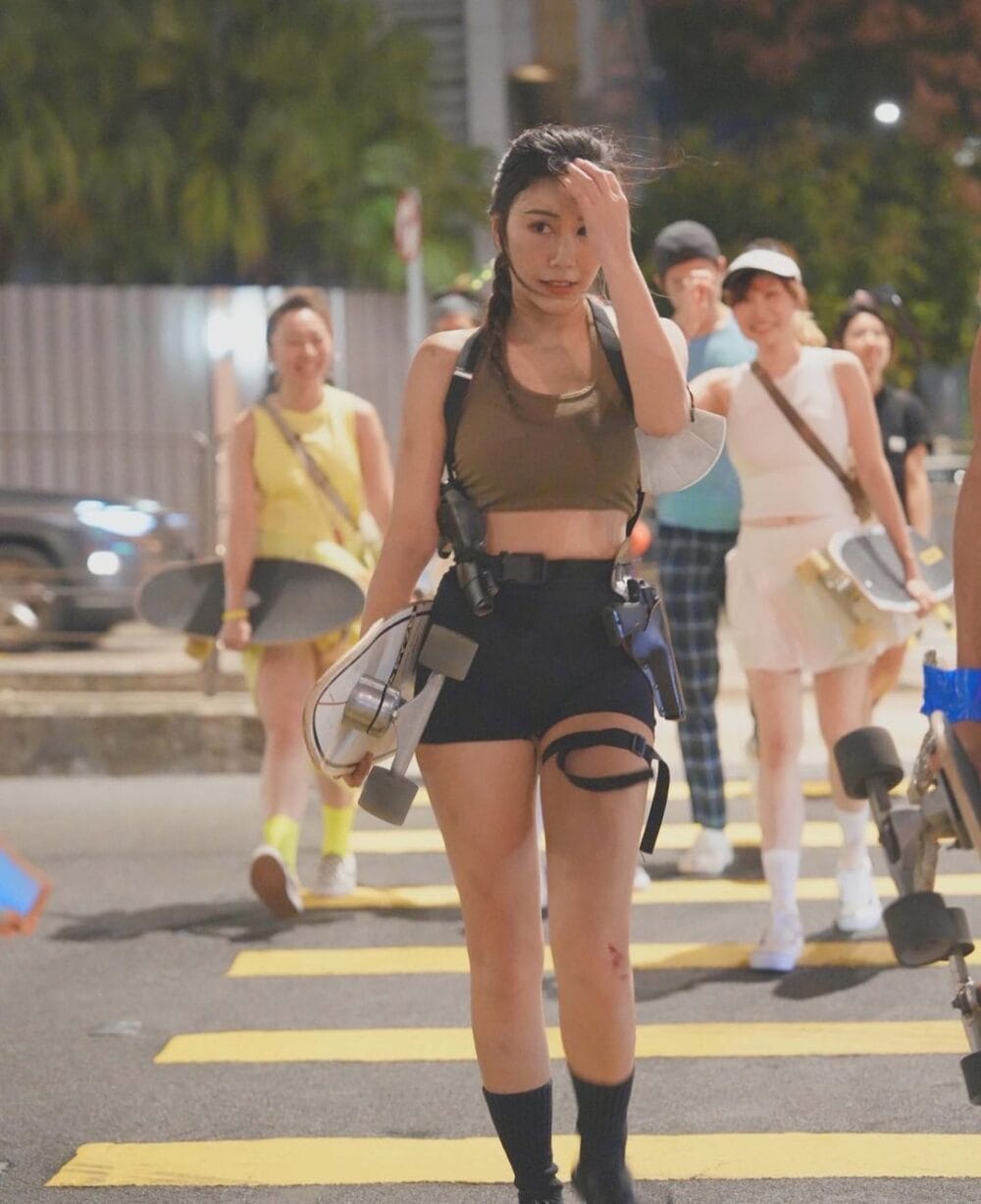 Photo: @zforzip
Raid tombs and take on adventures as Lara Croft. With her iconic pistols and adventurous spirit, you'll be the action hero of the night.

30. Elle Woods from Legally Blonde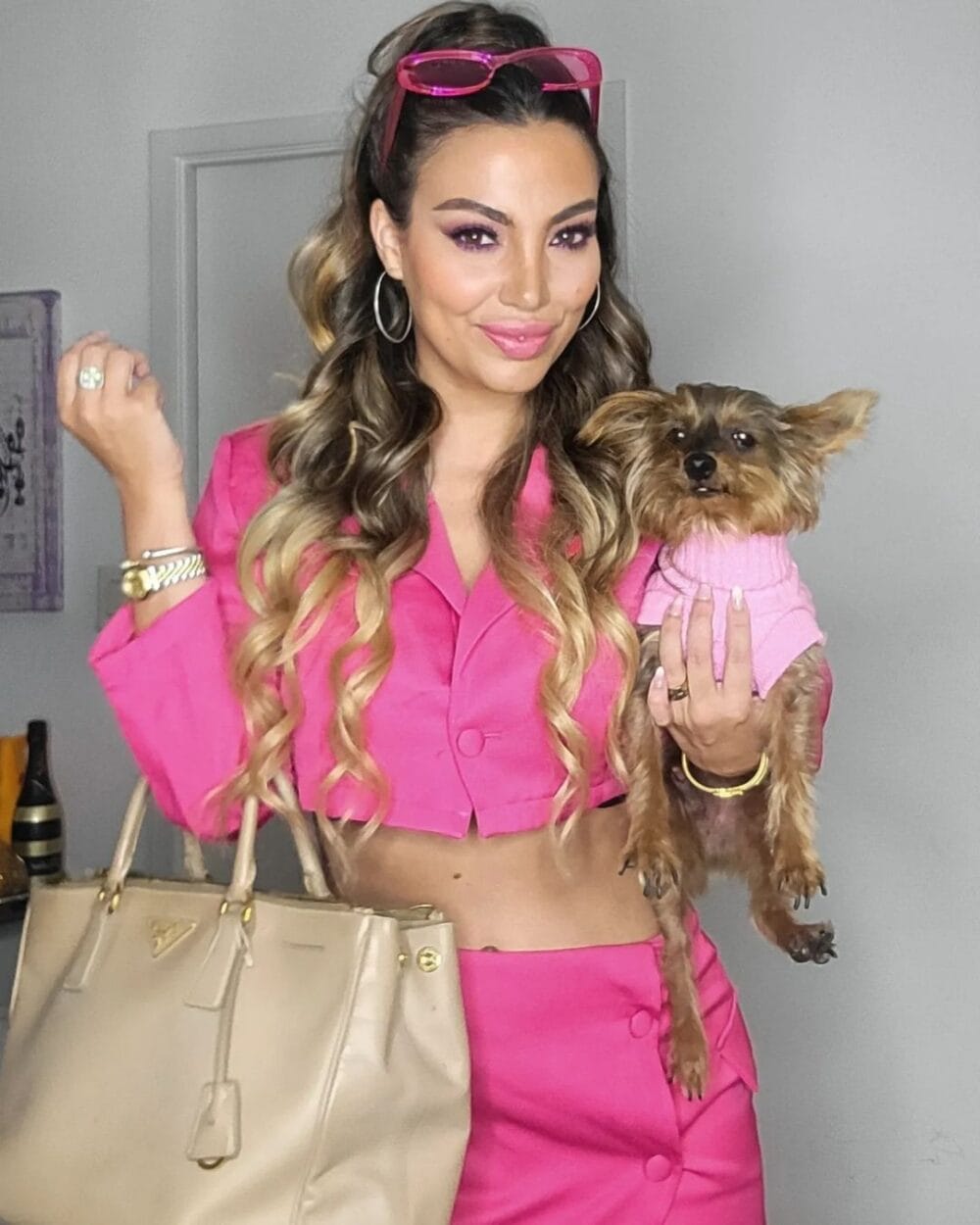 Photo: @lauraashleyward
Go pink and channel your inner Elle Woods. With her bubbly personality and fashionable attire, you'll be a law school standout.

31. Daphne from Scooby Doo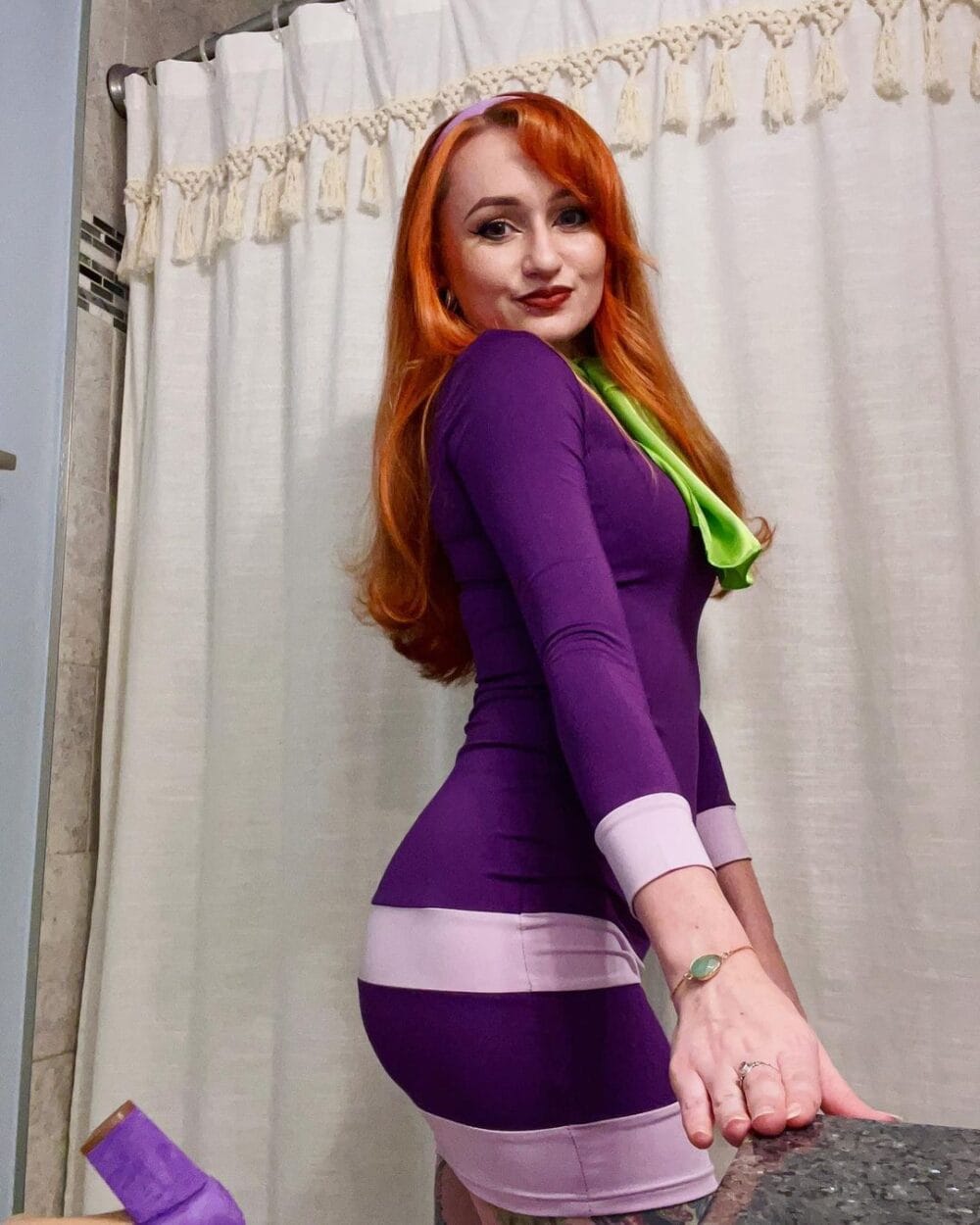 Photo: @tiny.elf.tattoos
Join the Scooby-Doo gang as the fashionable and resourceful Daphne. With her purple outfit and flair for solving mysteries, you'll be a detective in style.

32. Army Girl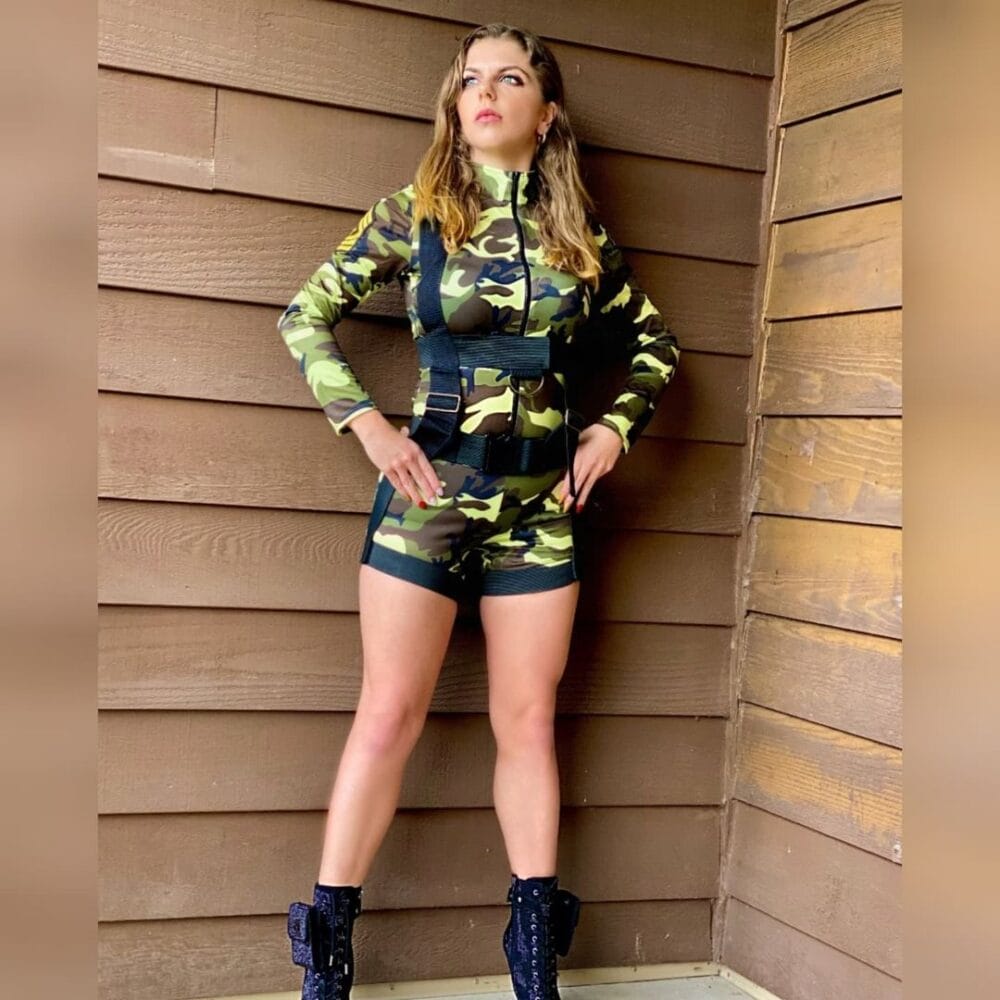 Photo: @arieladanielle
Stand tall and proud as an army girl this Halloween. This costume exudes strength and resilience, making you the symbol of unwavering determination at any Halloween gathering.

33. Princess Jasmine from Aladdin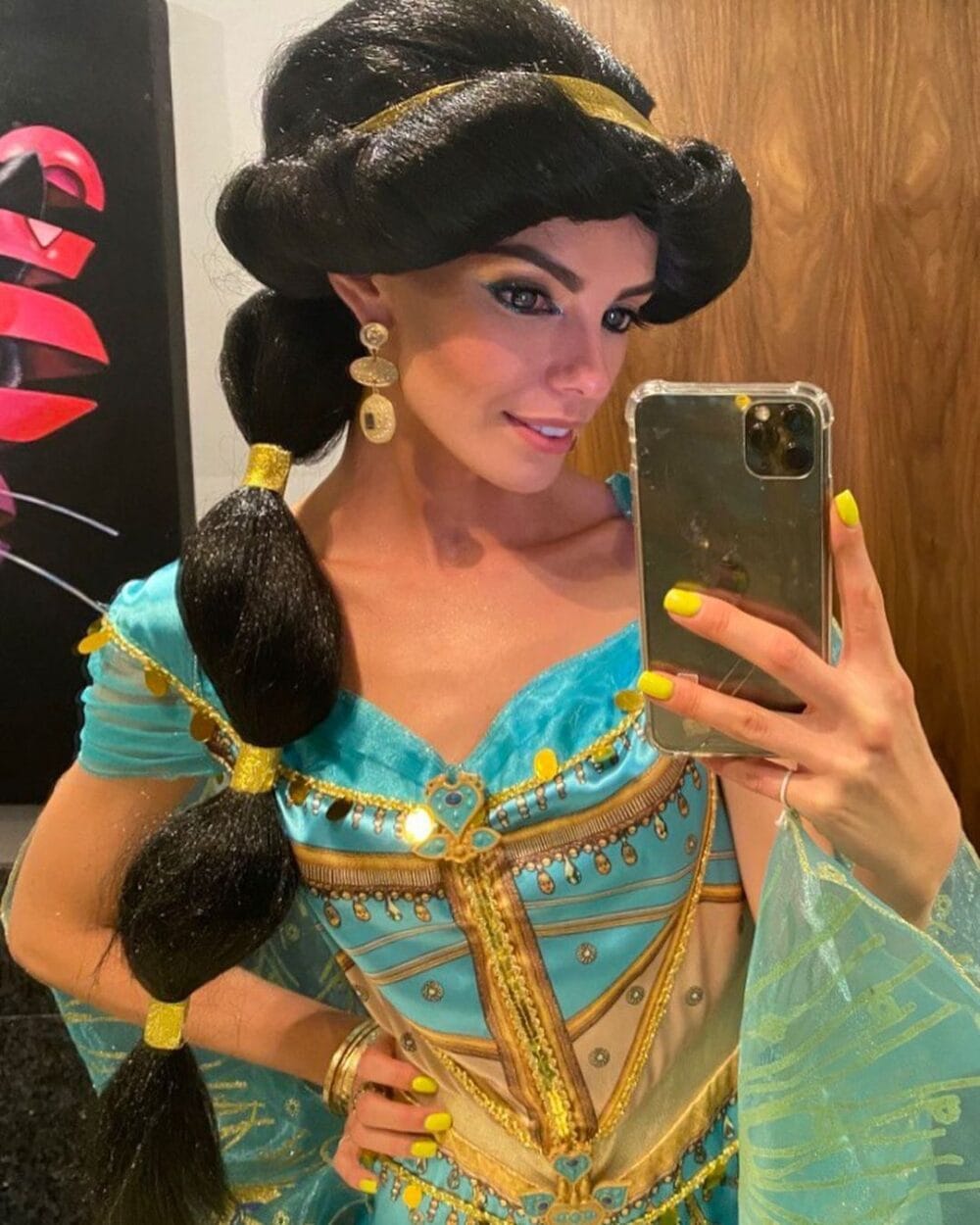 Photo: @preciousjewelry
Embark on a magical journey as Princess Jasmine from Aladdin. With her stunning blue attire and adventurous spirit, you'll be a Disney princess come to life.

34. Wednesday Addams with Cousin Itt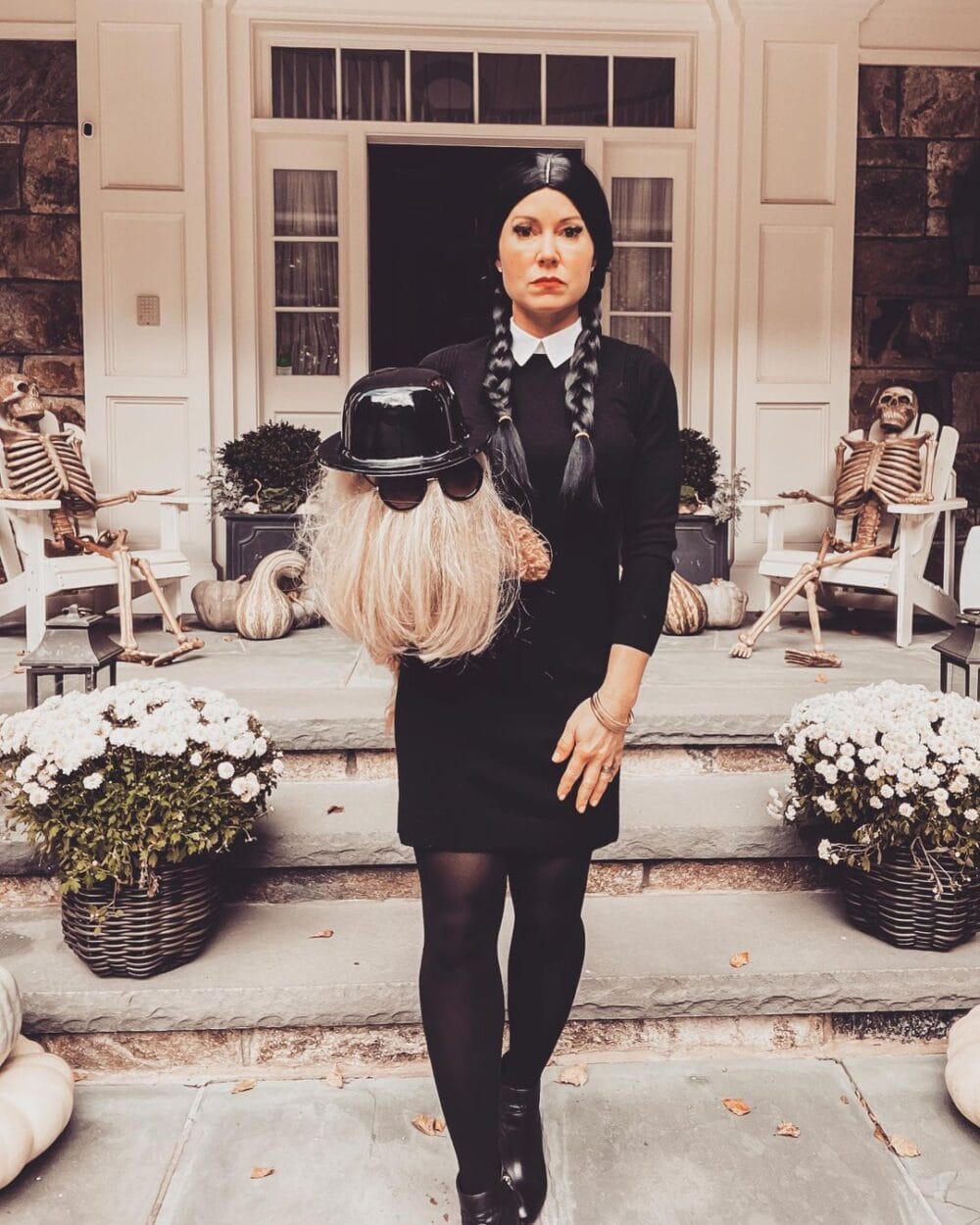 Photo: @mycandidcloset
Pair up with Cousin Itt and become a quirky and kooky Addams family member. It's a spooky, fun duo!

35. Sandy from Grease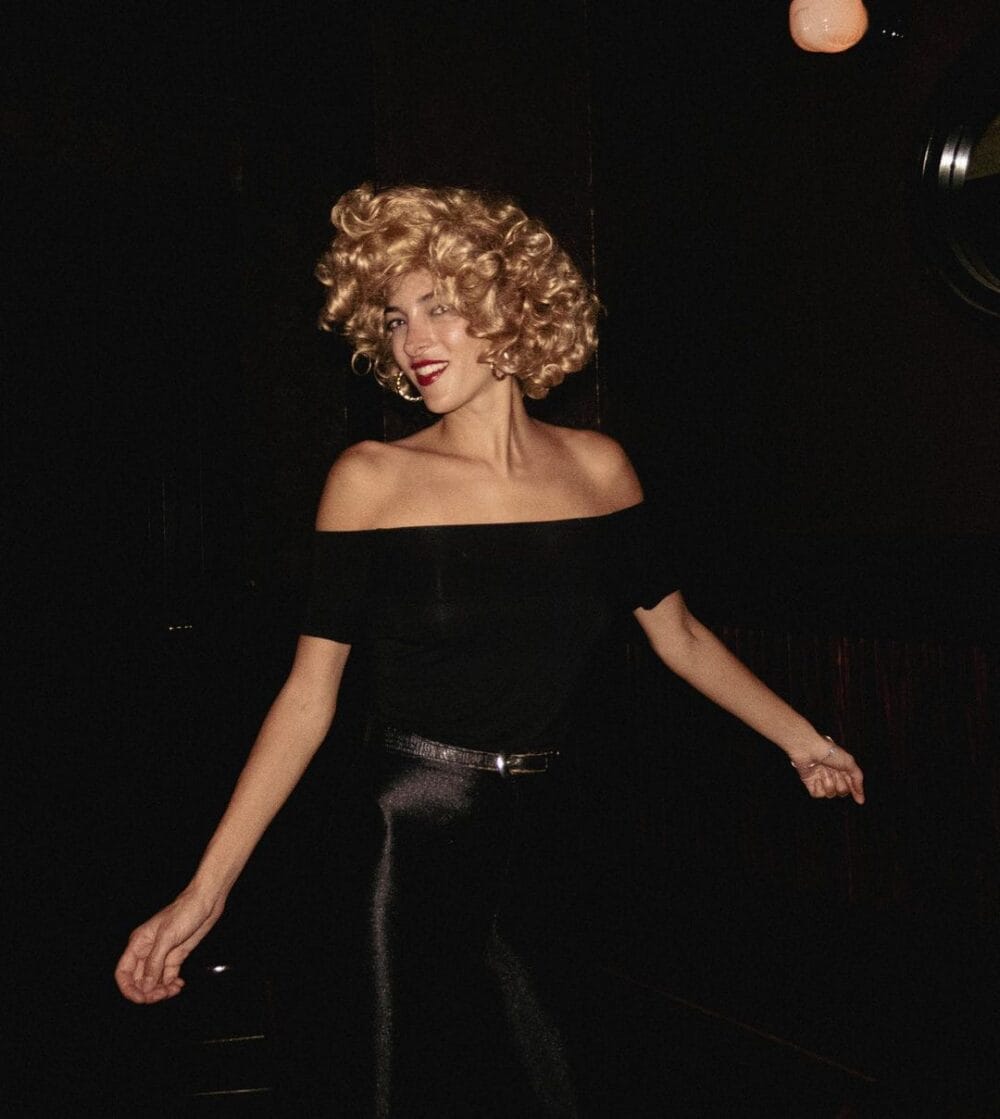 Photo: @carmenjuliadg
Transform into the iconic character Sandy from "Grease." Whether it's the innocent good girl or the sultry bad girl look, you'll be electrifying.

36. Hermione Granger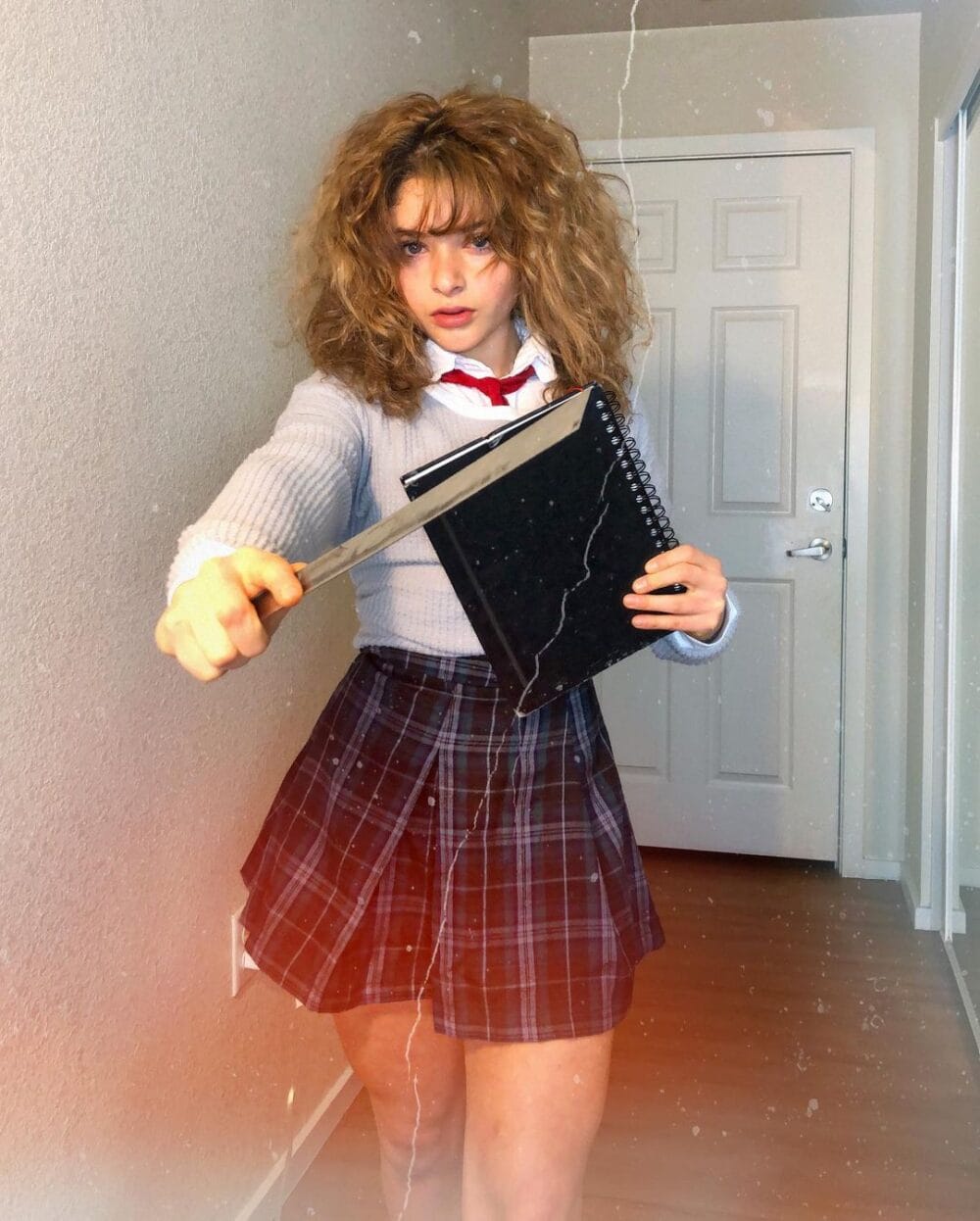 Photo: @rena_serenaa
Attend Hogwarts as the brilliant and resourceful Hermione Granger. With her signature curls and magical prowess, you'll be a wizarding world favorite.

37. Marilyn Monroe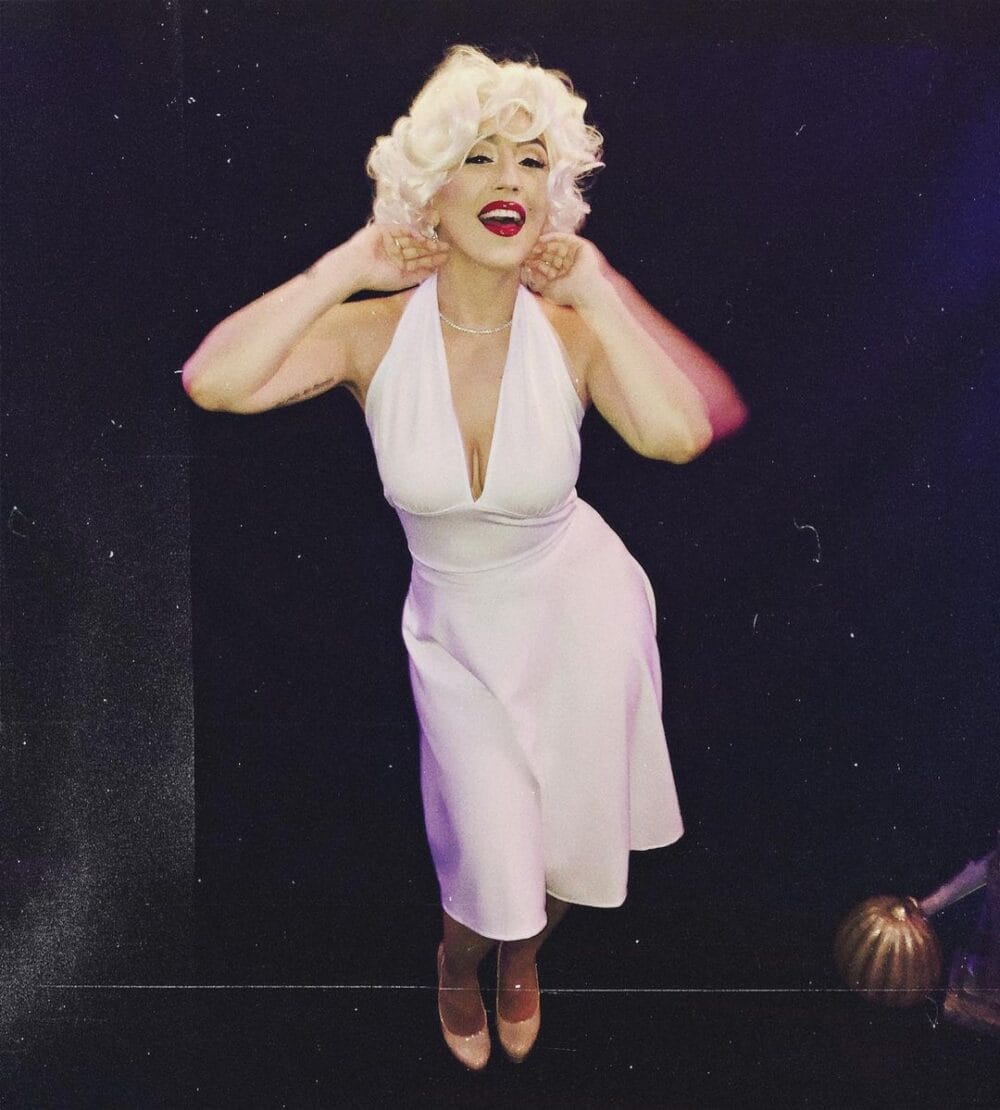 Photo: @briellevonhugel
Pay homage to the legendary Marilyn Monroe with a white halter dress and a touch of old Hollywood glamour. You'll be a timeless beauty.

38. Peter Pan
Photo: @barry_happy
Fly to Neverland in style with a Peter Pan costume! Embrace the magic and whimsy of this classic character from J.M. Barrie's tales.

39. Edna Mode from The Incredibles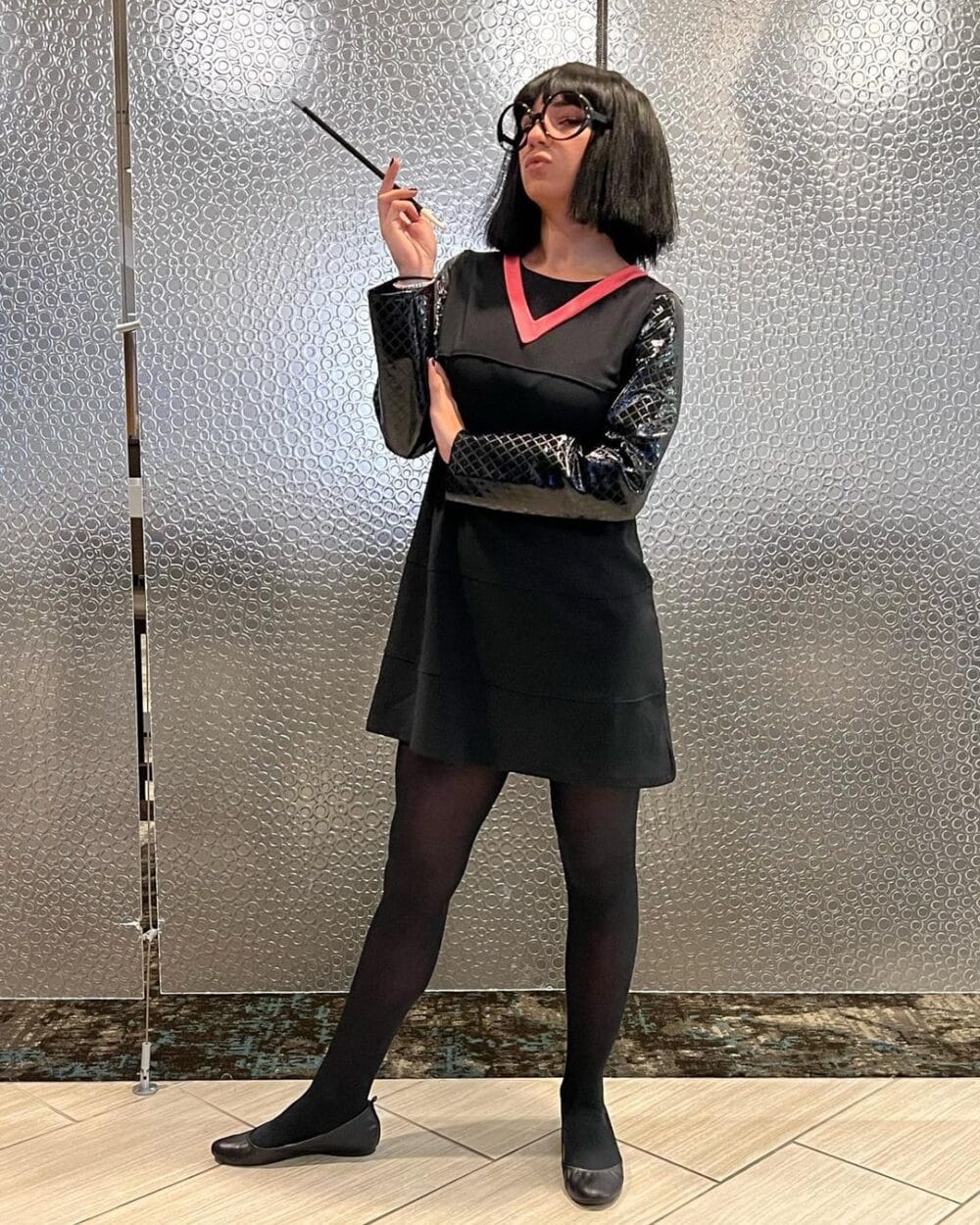 Photo: @staplesandglue
Become the iconic Edna Mode from "The Incredibles" with her distinctive style and flair. This costume is a perfect blend of fashion and creativity, dahling!

40. Race Car Driver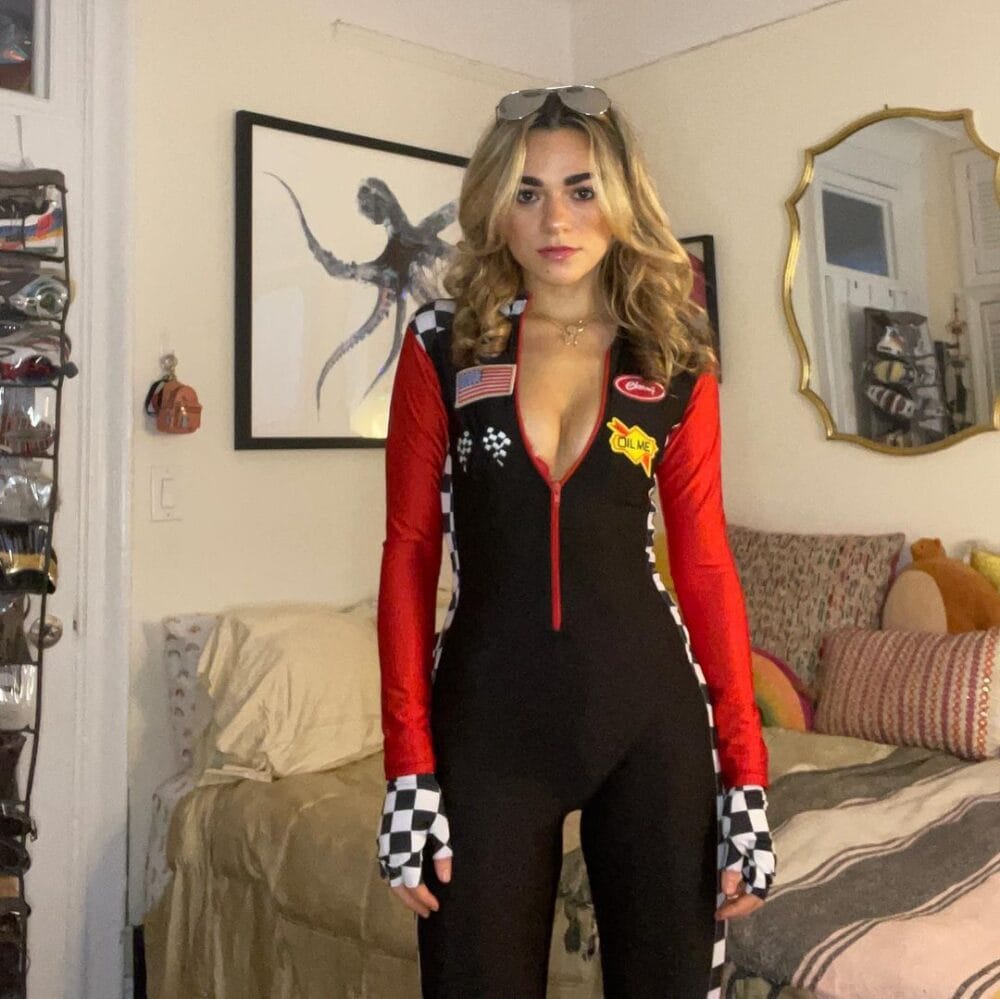 Photo: @allypisacane
Rev your engines and race into the Halloween party as a hot race car driver. This high-speed costume is a surefire way to make an entrance.

41. Luigi from Super Mario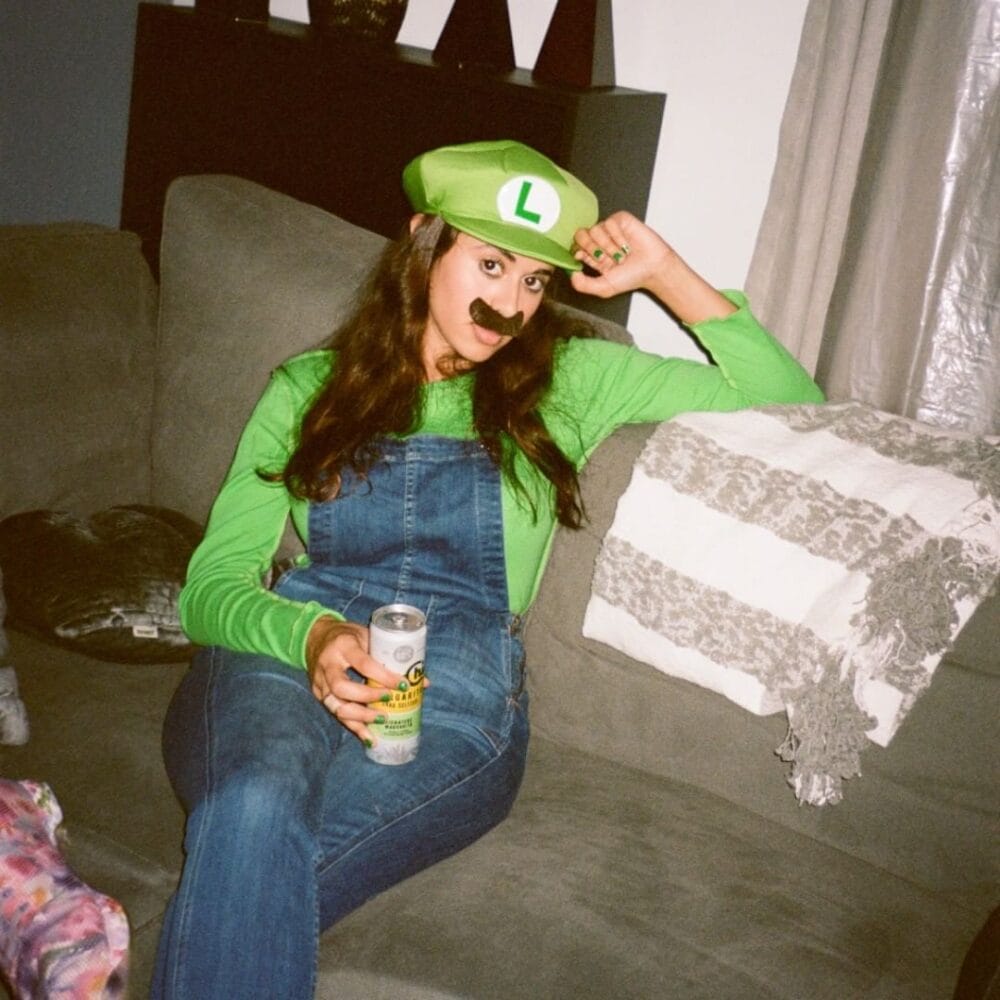 Photo: @alainymous
Transform into the beloved Luigi from Super Mario and embark on your own adventure. With his green cap and trusty moustache, you'll be ready to join Mario in style.

42. Elegant Maleficent Costume with Horned Headpiece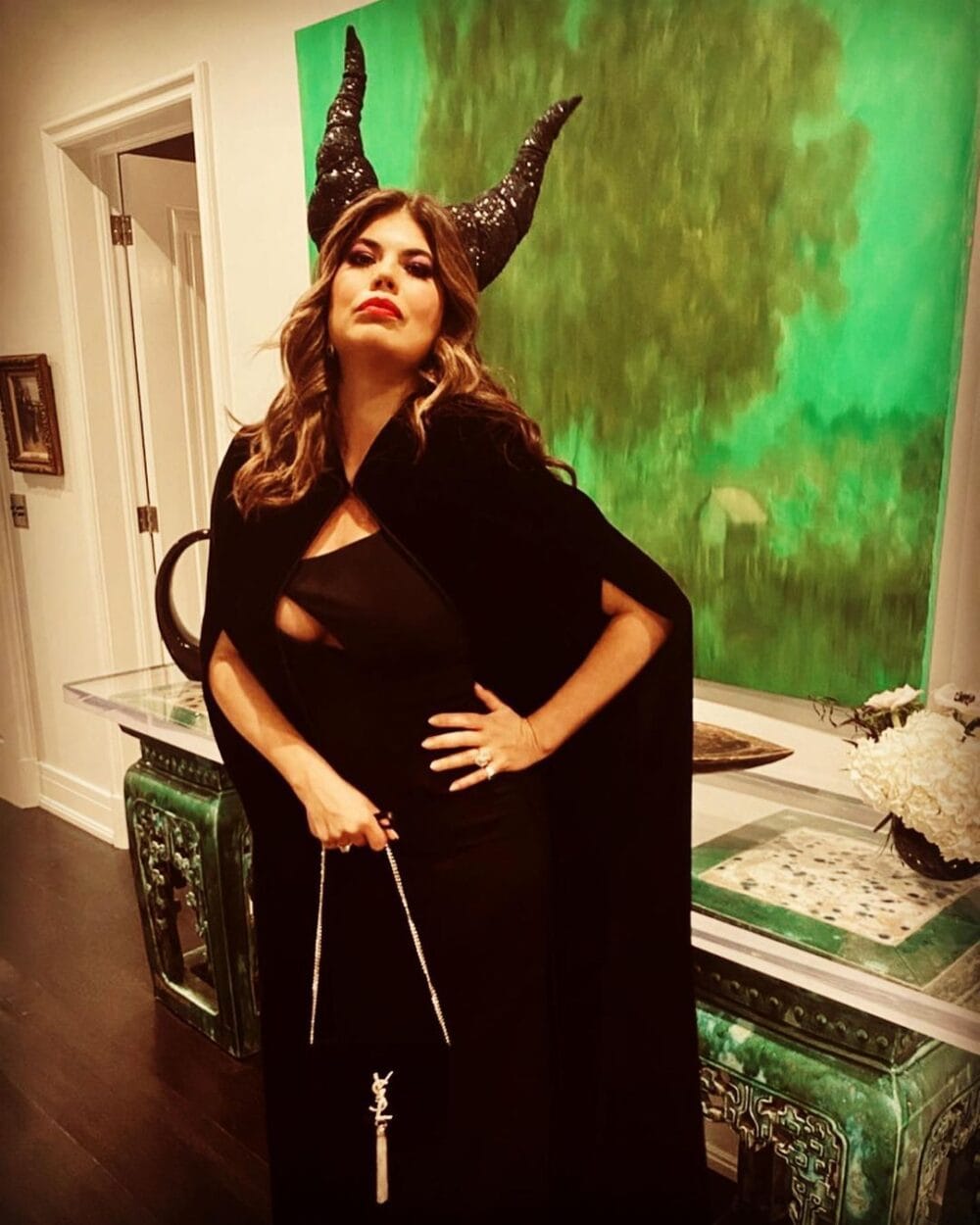 Photo: @tanyathicke
Strike a pose as the queen of darkness with this chic Maleficent-inspired costume. The sleek black gown paired with statement horned headpiece creates an enchanting look that's sure to turn heads at any Halloween gathering!

In Summary: Cute Women's Halloween Costumes
From classic spook-tacular Halloween outfits to dressing up as your favorite movie characters, the world of cute women's Halloween costumes is seriously diverse and full of excitement.
Whether you want to work some witchy magic, feel like a superhero in your very own Wonder Woman costume, or step into the enchanting world of Disney princesses, Halloween is your chance to become whoever or whatever you've ever dreamed of.
So, go ahead, grab that broomstick or lightsaber, and let's embark on a trick-or-treating adventure like no other!

Share on Pinterest: