This post may contain affiliate links, which means I'll receive a commission if you purchase through my links, at no extra cost to you. Please read our full disclosure for more information.
Are you searching for the fountain of youth? Well, you're not alone!
Many of us desire to maintain a youthful appearance and slow down the aging process.
The good news is that there are several habits you can adopt to help you look younger and feel more confident.
In this article, we'll explore some valuable tips that can make a noticeable difference in your appearance. So, let's dive in and discover these rejuvenating habits!

Pin this for later: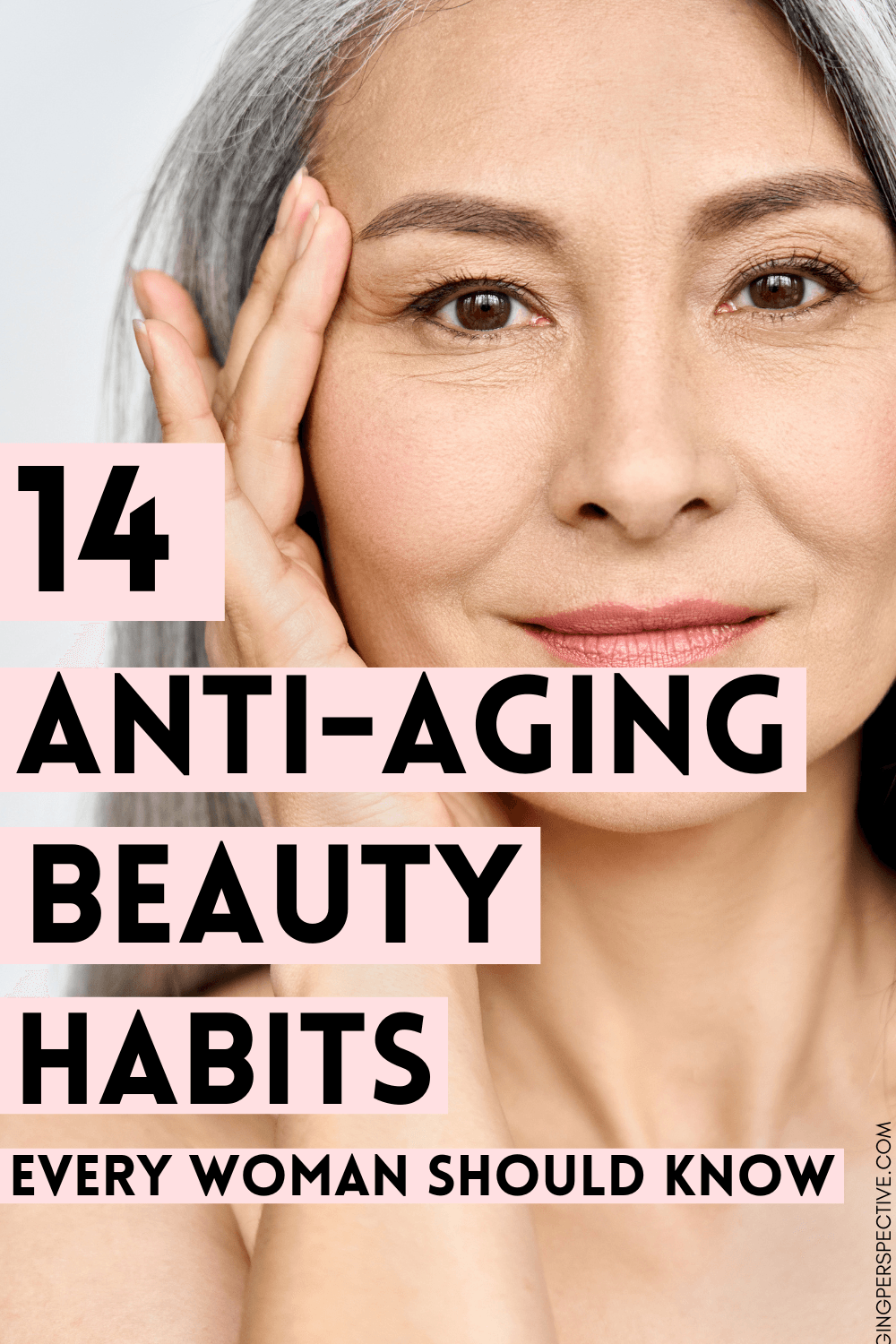 1. Protect Your Skin from the Sun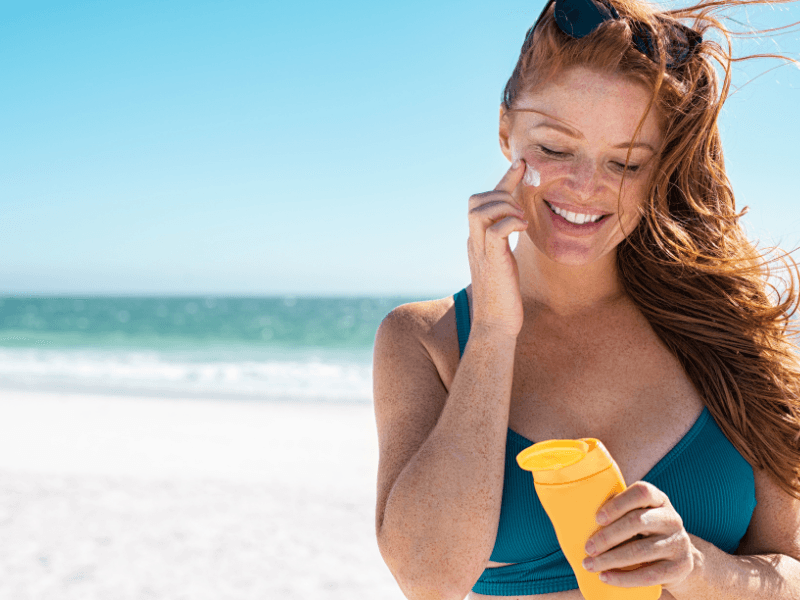 One of the most crucial habits to maintain youthful-looking skin is to protect it from the harmful effects of the sun.
Sunscreen becomes your best friend when it comes to shielding your skin from damaging UV rays.
Make sure to choose a broad-spectrum sunscreen with at least SPF 30 and apply it generously to all exposed areas of your body.
Don't forget to wear protective clothing and accessories, like wide-brimmed hats and sunglasses, to provide extra defense against the sun's rays.
We recommend:

2. Stay Hydrated for Radiant Skin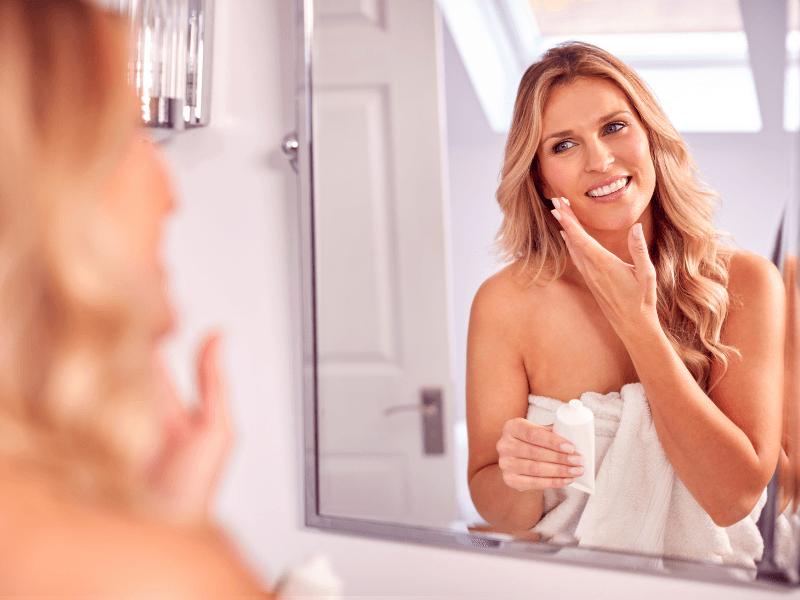 When it comes to skincare, hydration is key!
Moisturizing your skin regularly is an essential step to maintain its elasticity and suppleness. Look for moisturizers that contain ingredients like hyaluronic acid, collagen, peptides, or retinol.
These powerful agents can lock in moisture. plump up your skin, and reduce the appearance of fine lines making your skin look more youthful and radiant.
We recommend:

Also check out: 9 Skincare Mistakes Most People Make

3. Embrace a Healthy Diet for Youthful Glow
The saying, "You are what you eat," holds true when it comes to your skin's appearance.
A healthy diet packed with nutrients can do wonders for your skin and slow down the aging process. Include plenty of fruits, vegetables, whole grains, and lean proteins in your meals.
These are rich in antioxidants that fight off free radicals, which can accelerate aging. So, load up on colorful berries, leafy greens, and nuts to nourish your skin from within and achieve that youthful glow.

4. The Power of Beauty Sleep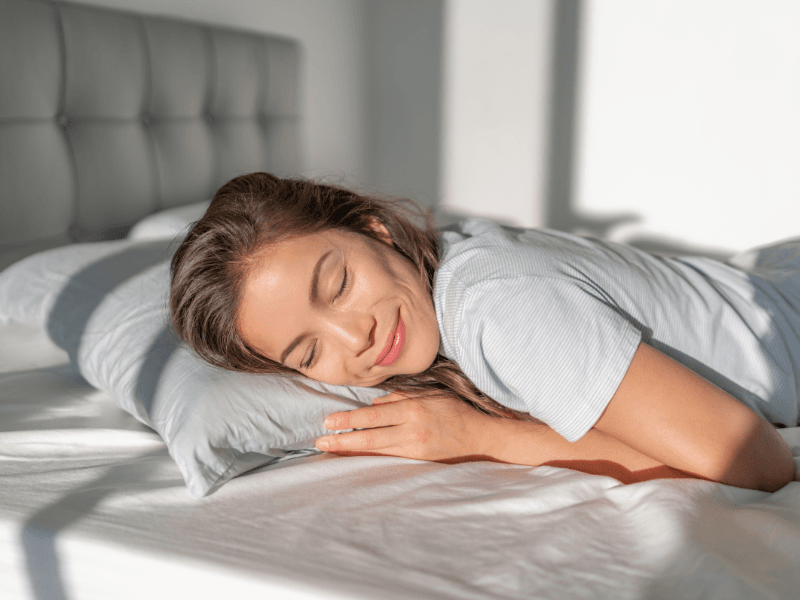 Don't underestimate the power of a good night's sleep! Quality sleep is crucial for your body to repair and rejuvenate itself, including your skin.
Aim for 7-8 hours of uninterrupted sleep every night. By allowing your body to rest adequately, you can reduce the appearance of dark circles, puffiness, and fine lines, giving your face a fresher and more youthful look.

5. Exercise to Keep Your Youthful Glow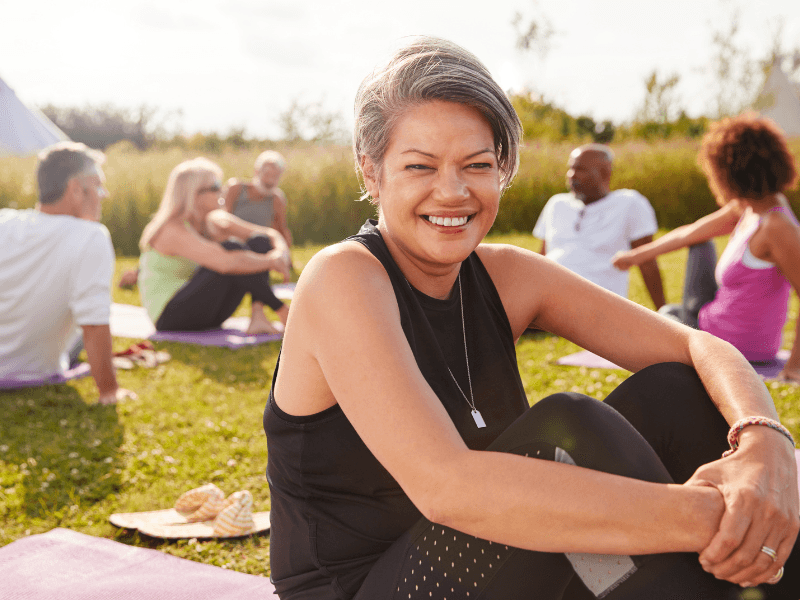 Regular exercise not only keeps your body fit but also contributes to a youthful appearance.
Engaging in physical activities helps improve circulation and promotes the production of collagen, which is responsible for maintaining skin elasticity.
You don't need to spend hours at the gym; even a brisk walk, yoga, or cycling can make a significant difference in your skin's vitality and radiance.

6. Stress Less, Age Slower
Chronic stress can take a toll on your overall health and accelerate the aging process.
To slow down the clock, it's important to manage stress effectively. Incorporate stress-reduction techniques such as meditation, deep breathing exercises, or yoga into your daily routine.
These practices can help you relax, reduce stress levels, and contribute to a more youthful appearance.

7. Kick the Habit: Quit Smoking
If you're a smoker, here's another reason to quit: smoking can make you look older than your actual age. Smoking contributes to the breakdown of collagen and elastin, essential components of youthful-looking skin.
Over time, this can lead to wrinkles, sagging skin, and a dull complexion. By quitting smoking, you can reverse some of the damage and prevent further premature aging.
Not only will quitting smoking improve your skin's appearance, but it will also benefit your overall health and well-being.

8. Moderate Alcohol Consumption for Youthful Skin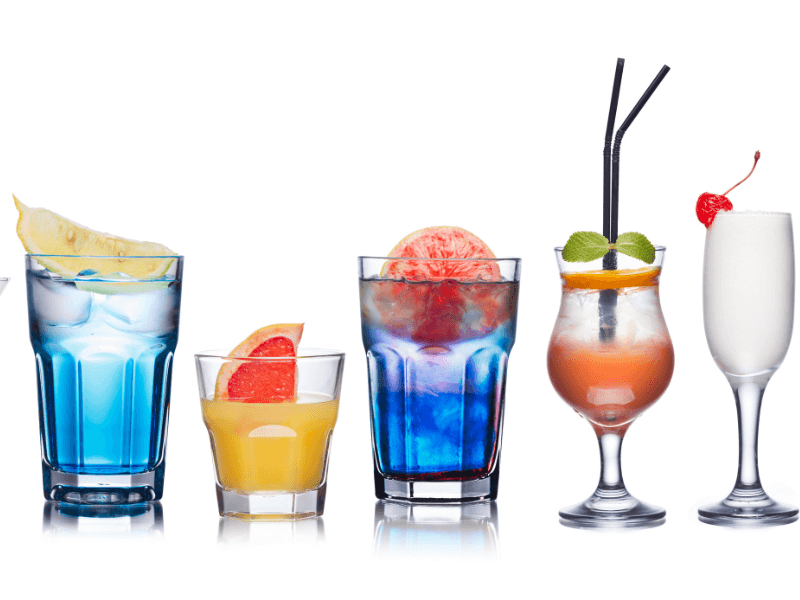 While the occasional glass of wine or cocktail is fine, excessive alcohol consumption can have detrimental effects on your skin.
Alcohol dehydrates the body, leading to dryness and dullness of the skin.
It can also cause inflammation and exacerbate existing skin conditions. To maintain a youthful complexion, it's important to moderate your alcohol intake and opt for hydrating beverages like water or herbal teas instead.

9. Gentle Skincare Products for a Youthful Glow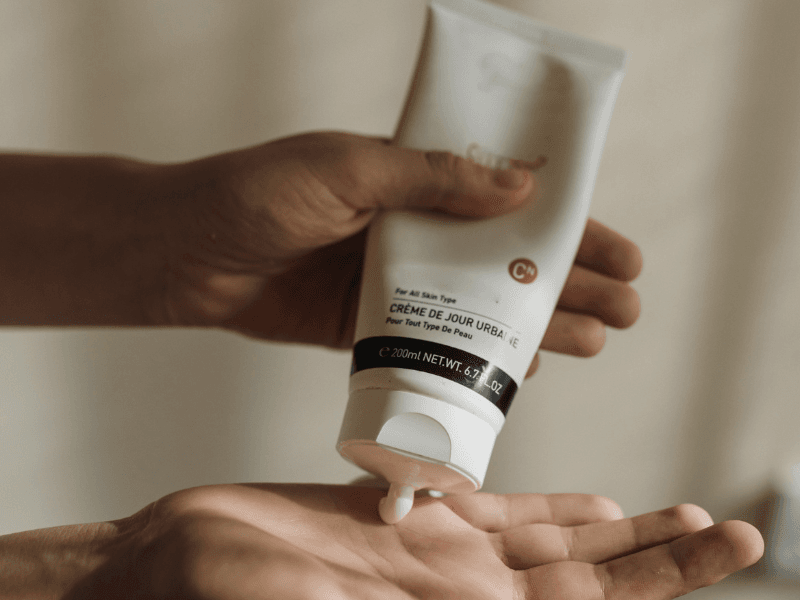 Using harsh cleansers or skincare products can strip away your skin's natural oils and disrupt its balance.
Instead, opt for gentle skincare products that are specifically formulated for your skin type.
Look for products that are suitable for sensitive skin as they tend to be a lot more gentle and contain fewer harsh ingredients. This will help maintain your skin's youthful glow and prevent premature aging.
We recommend:

Related: 11 Common Mistakes to Avoid in the Shower for a Beautiful You

10. Exfoliation: Revealing Fresh, Youthful Skin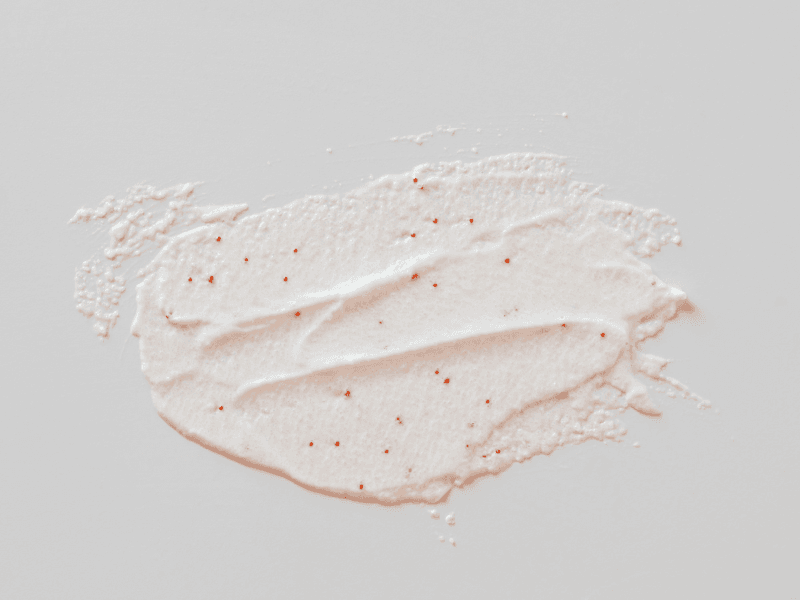 Regular exfoliation is a secret weapon for youthful-looking skin. By gently removing dead skin cells, you can reveal fresh, radiant skin underneath.
Choose a gentle exfoliator that suits your skin type and use it once or twice a week.
Whether it's a physical scrub or a chemical exfoliant like alpha-hydroxy acids (AHAs) or beta-hydroxy acids (BHAs), exfoliation can improve skin texture, minimize the appearance of fine lines, and promote a youthful complexion.
We recommend:

11. Protect Your Eyes from Aging
The eyes are often considered the windows to the soul, but they can also be telltale signs of aging.
Protecting your eyes is crucial in maintaining a youthful appearance. Wear sunglasses with UV protection to shield your eyes from harmful sun rays.
This not only prevents squinting, which can lead to fine lines and wrinkles, but also protects the delicate skin around the eyes from sun damage. So, put on those stylish shades and keep your eyes looking youthful and vibrant.

12. Posture: Stand Tall and Exude Youthfulness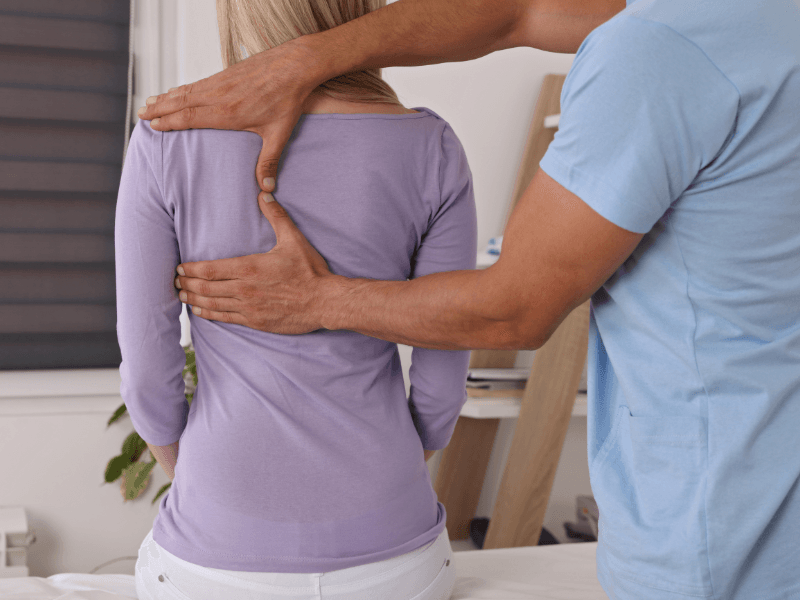 Believe it or not, good posture can make you look instantly younger and more confident.
Stand tall, elongate your spine, and keep your shoulders back. Not only does proper posture give the illusion of being taller, but it also helps to prevent the development of a hunched back, which is associated with aging.
So, practice good posture every day and let your youthful energy shine through.

13. Non-Invasive Treatments: Boost Your Youthful Appearance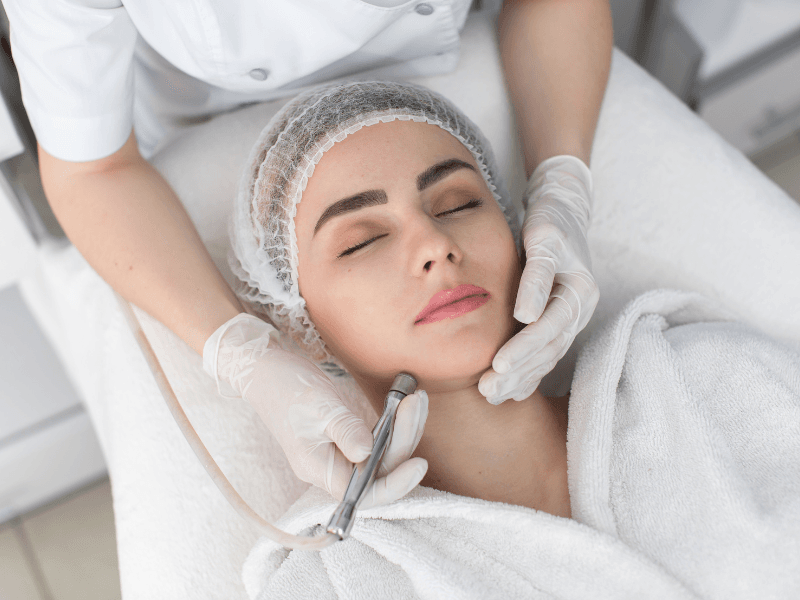 Sometimes, you may want an extra boost to enhance your youthful appearance. Non-invasive treatments can provide just that.
Consult with a dermatologist or aesthetician to explore options such as chemical peels, microdermabrasion, or laser therapy.
These treatments can help reduce the signs of aging, improve skin texture, and stimulate collagen production. However, it's important to research and choose reputable professionals to ensure safe and effective results.

14. Embrace Your Unique Beauty
While adopting these habits can certainly help you look younger, it's important to embrace your unique beauty and be confident in your own skin.
Remember that beauty comes in all ages, shapes, and sizes. Take care of yourself, practice self-love, and embrace the journey of aging gracefully.
A positive mindset and a genuine smile can do wonders in radiating youthful energy and charm.

Related: 16 Habits Of Women Who Always Look Beautiful

Summary: Habits That Make You Look Younger
So, there you have it—14 powerful habits that can make you look younger and slow down the aging process. From protecting your skin from the sun to embracing your unique beauty, these tips can help you maintain a youthful appearance and boost your confidence.
Remember, looking younger is not just about external factors but also about taking care of your overall well-being. So, make these habits a part of your daily routine and enjoy the benefits of a more youthful and vibrant you.
Embrace the journey of aging gracefully, knowing that each year brings wisdom, experience, and a beauty that is uniquely yours. Take pride in your self-care routine and let your inner radiance shine through. By adopting these habits, you are not only investing in your physical appearance but also in your long-term health and well-being.
Pin this on Pinterest: