This post may contain affiliate links, which means I'll receive a commission if you purchase through my links, at no extra cost to you. Please read our full disclosure for more information.
Do you know women who seem to always look stunning, no matter what time of the day or what occasion?
It is only human and natural to care about your appearance.
There are certain habits that can help you achieve this effortless beauty look.
It's not hard, it's just about prioritizing yourself and making the time for these small yet impactful habits.
Ultimately it boils down to self-care, increasing your confidence, and a few fun tricks to play around with your appearance. So get ready for some awesome tips – here are the 16 habits of women who always look beautiful.
Pin this for later:

#1. Practice good hygiene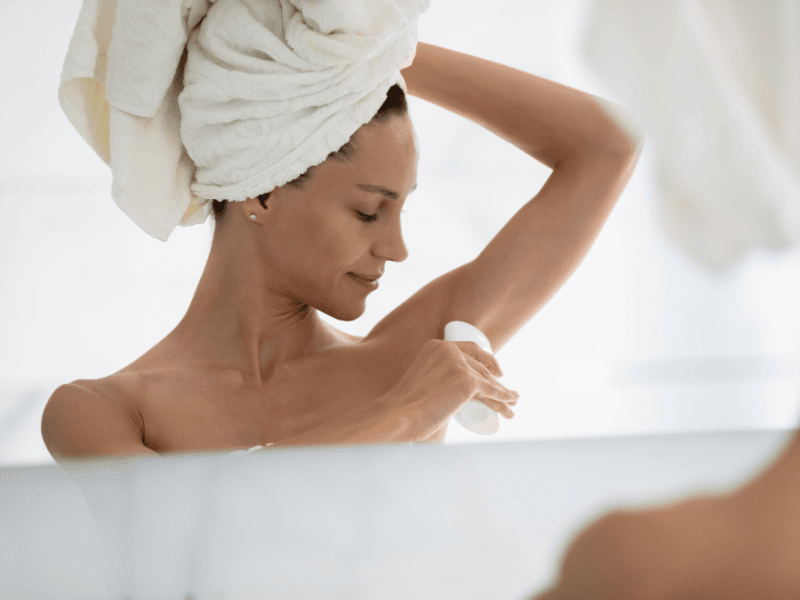 If you want to look beautiful at all times, first and foremost you need to be on top of your hygiene.
Taking care of your hygiene is sooo important for both health and appearance.
Simple things like regular showers, removing your makeup at night, and always wearing deodorant and clean clothes can make all the difference.
Women who always look effortlessly beautiful take care of the basics before they do anything else.
By making good hygiene practices a part of your daily routine, not only do you look instantly polished but also you feel good about yourself.
We recommend:

#2. Don't let your hair get greasy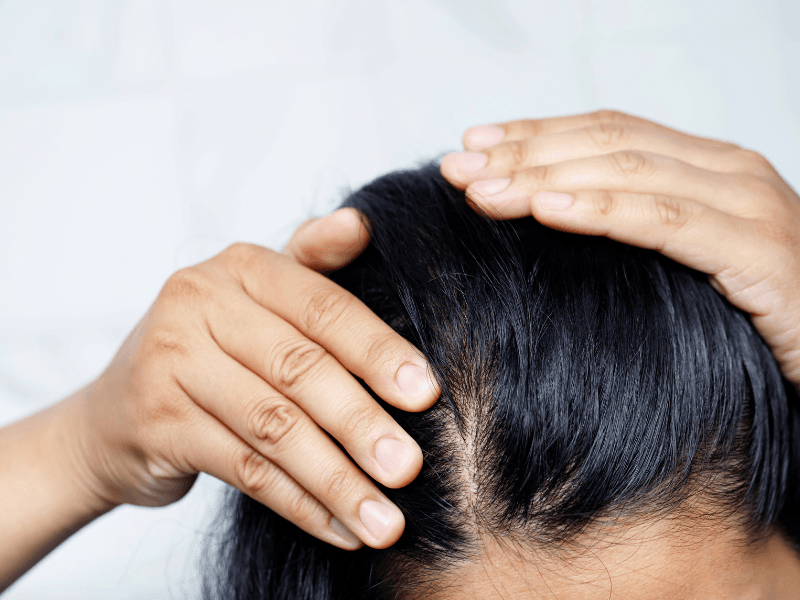 Make it a point to never leave the house with greasy-looking hair.
Greasy hair can make you look unclean which negatively affects your overall look, which is not what we want!
A regular hair care routine will help you maintain a beautiful appearance as well as keep your hair healthy.
Now, that does NOT mean that you must wash your hair every single day (although there is nothing wrong with that either). If your hair is looking a bit greasy between washes, try a dry shampoo or put your hair up in a stylish bun or ponytail.
We recommend:

Related: A Complete Hair Care Routine Guide: 40+ Tips You Need To Know

#3. Take care of your skin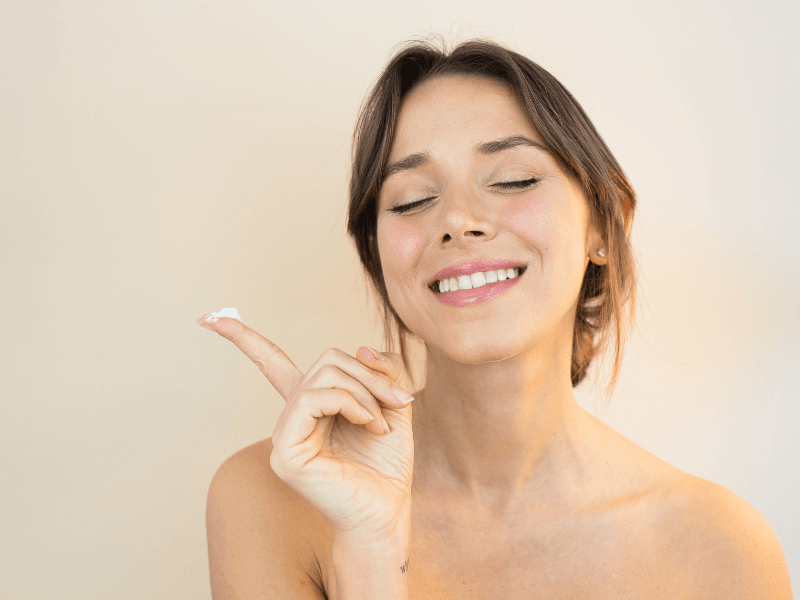 Having healthy skin is another big priority for women who aspire to look their best at all times.
Women who prioritize their appearance do their research and learn about what their skin needs. They invest in the products that work for their particular skin type and they know to avoid common skincare mistakes.
Things like hydration, cleansing, moisturizing, and sunscreen are non-negotiable!
A consistent skincare routine can really help you achieve that healthy, radiant, glass skin look, boosting your beauty and confidence.

#4. Stay on top of your dental hygiene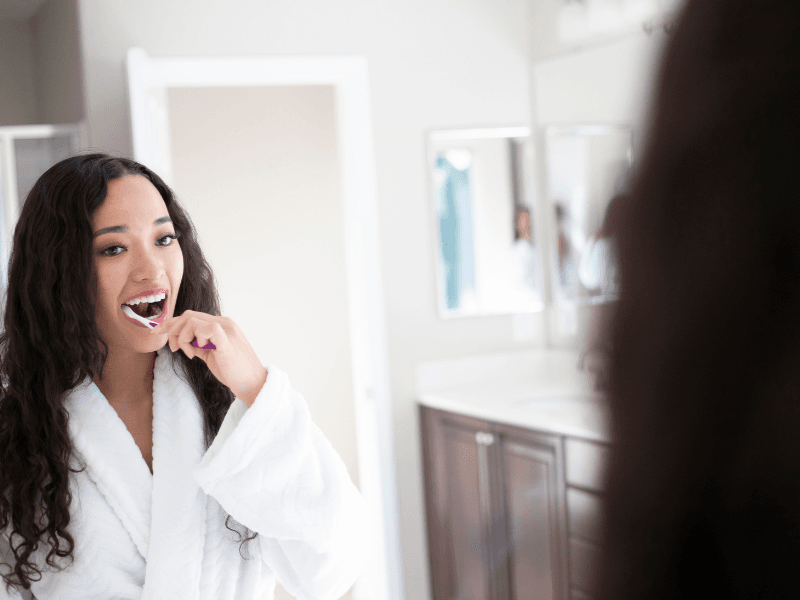 A bright, healthy smile can significantly enhance a woman's appearance and boost her confidence.
It is absolutely imperative for women who are committed to looking their best to maintain excellent dental hygiene.
The consistent practice of brushing and flossing teeth is fundamental in avoiding the development of cavities and gum diseases, ultimately guaranteeing a radiant and impeccable smile.
You should visit your dentist regularly for check-ups and cleanings to maintain optimal oral health.
Lastly, you can speak to your dentist about teeth whitening treatment or try whitening your teeth at home.
When you stay on top of your dental hygiene, it allows you to get that beautiful and irresistible smile, which contributes a lot to your overall look.
We recommend:

#5. Don't use too much makeup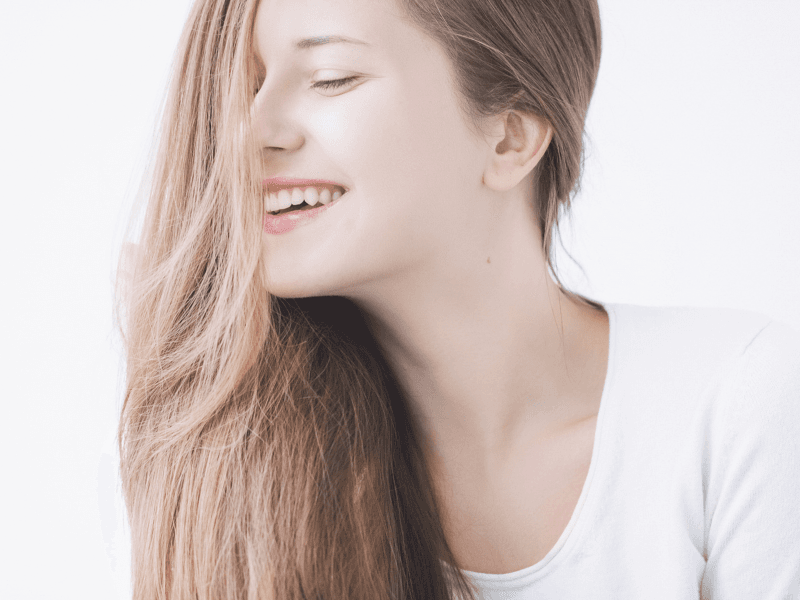 We all want to look beautiful, but using too much makeup can do more harm than good.
Women who always look stunning understand the art of makeup and never overdo it.
They believe that less is more and prefer to enhance their natural beauty with light touches of makeup.
Instead of relying on layers of foundation and concealer, these women focus on maintaining healthy, glowing skin by following a consistent skincare routine. They use quality makeup products that complement their skin type, and they apply them with a light and gentle hand.
Be careful with eye and lip makeup as well. A good rule of thumb is to choose one or the other. If you're going with a darker smoky eye look, then go with a natural lip, and vice versa.
By using makeup in moderation, you can radiate a fresh, youthful, and natural appearance that draws attention to your inherent beauty.

#6. Stay hydrated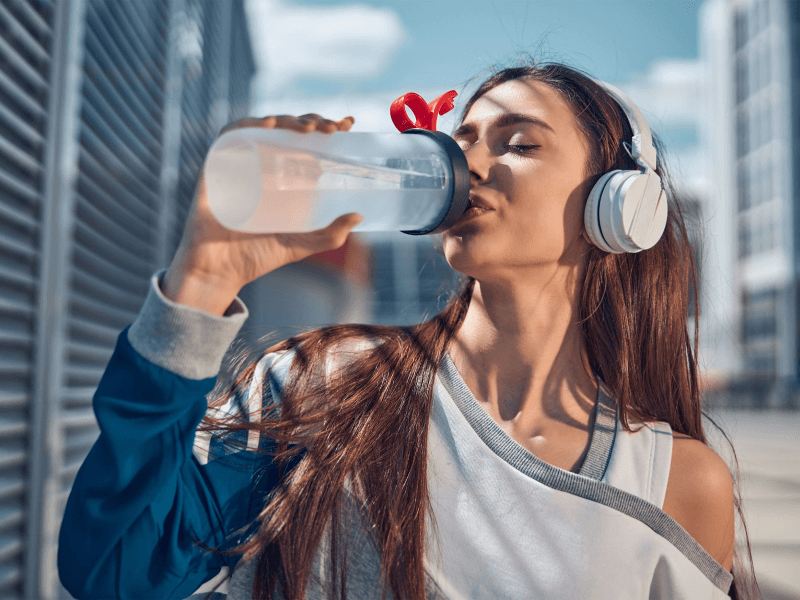 One of the easiest and most effective ways to keep your body feeling good and your skin glowing is to drink more water.
Drinking water helps you flush out the toxins from your body and keeps you feeling refreshed and energized all day long.
Beauty truly starts from the inside out and drinking more water can help you achieve that flawless hydrated skin look.
To make sure you're getting enough water, try carrying a reusable water bottle with you wherever you go, and sip on it throughout the day. This habit will keep you looking beautiful but also help you feel so much better!
We recommend:

#7. Take care of your nails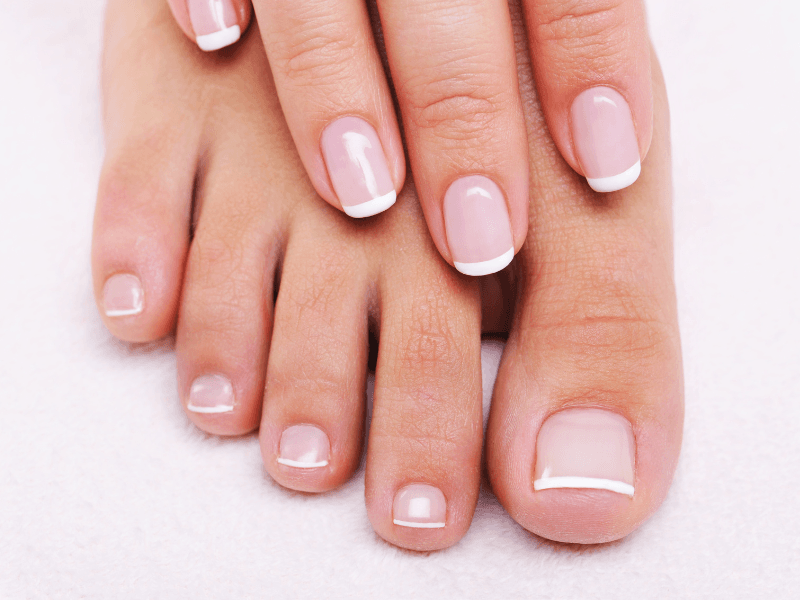 Your nails are a reflection of your overall grooming habits.
If your goal is to look effortlessly put together, make sure to take care of your nails by keeping them clean, trimmed, and well-manicured.
Use good nail care products and do not bite your nails!
Choose nail polish colors that complement your skin tone and outfit.
You can also add a bit of extra personality by accessorizing your nails with different kinds of nail art.
We recommend:

Related: The Ultimate 10-Step Guide to Perfect Manicure at Home

#8. Dress for your body type
Looking attractive doesn't always require wearing the latest fashion trends. Instead, focus on dressing for your body type to accentuate your best features.
I find that it pays off to invest in timeless pieces that flatter your figure and make you feel confident, rather than temporary new trends.
For example, if you have an hourglass figure, show it off with a fitted dress or high-waisted pants. If you have a pear-shaped figure, draw attention to your upper body with a V-neck top or statement necklace.
The key is to find clothing that fits YOU well, feels comfortable, and makes you feel absolutely gorgeous.

Related: 16 Effective Tips on How to Dress Slimmer

#9. Eat well and exercise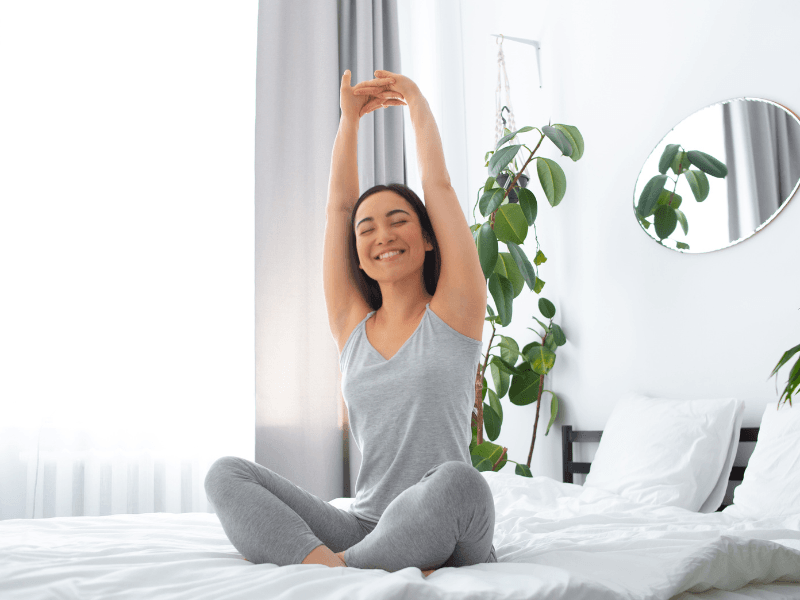 How you treat your body can have a massive effect on how you look and feel.
Women who are perceived as attractive usually make healthy choices by eating a balanced diet rich in fresh and whole foods. It's not even about their weight or body shape – it's about how a healthy diet makes them feel.
They also make time to work out, walk more, practice yoga, go hiking, or any other form of exercise. It doesn't frankly matter what you do – just as long as you enjoy that type of movement!
Even when you're feeling especially lazy, you can still find fun and easy ways to move your body.
It's super important to feel good about yourself if you want others to find you attractive. Moving your body and eating well can do wonders for your mood and energy levels, which can make you feel a lot more confident and therefore attractive.

Related: 17 Foods You Should Eat If You Want a Flat Stomach

#10. Radiate confidence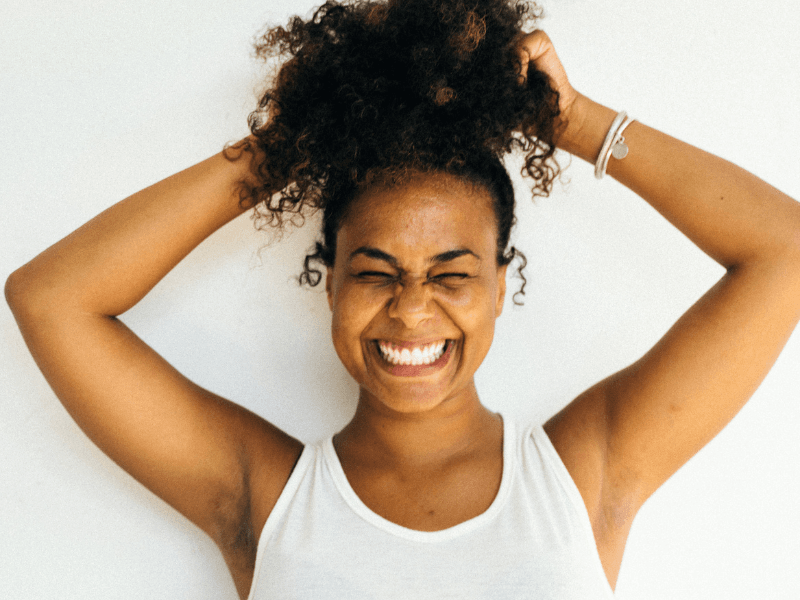 Confidence is the ultimate beauty secret. When you feel confident, you exude an irresistible charm that instantly makes you more attractive to others!
To boost your confidence, focus on your strengths and embrace your uniqueness.
Practice positive self-talk and avoid comparing yourself to others at all costs. You are one of a kind, so why would you want to look like anyone but yourself?
And lastly, don't be afraid to show off your personality. Remember, beauty comes in all shapes, sizes, and personalities, so embrace who you are and let your confidence shine.

#11. Use perfume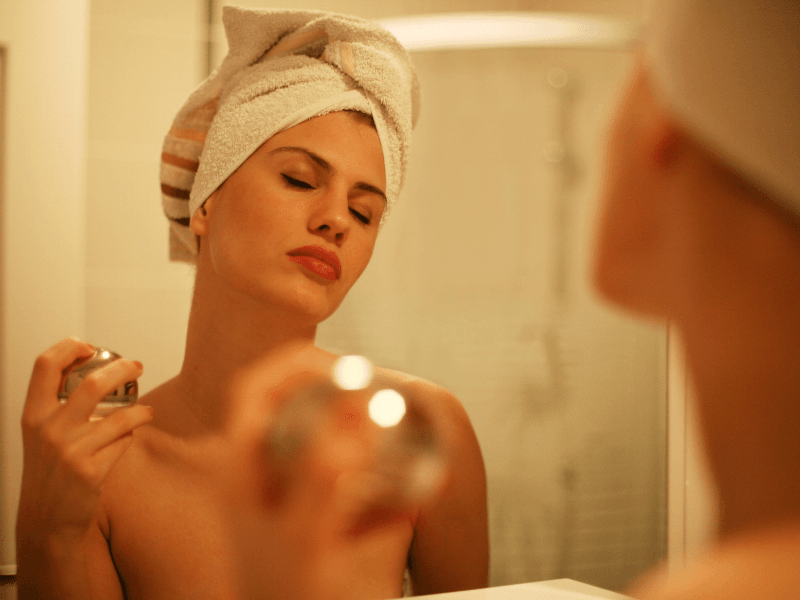 Your scent is a powerful tool that instantly makes you feel more polished.
Use perfume to distinguish your character and add a touch of glamour to your daily life.
Find a scent that complements your personality and style, and apply it to pulse points such as your wrists, neck, and behind your ears.
Be mindful not to overdo it – a little goes a long way if it's quality perfume.

Related: How to Smell Amazing All Day Long: 18 Tips and Tricks

#12. Sleep well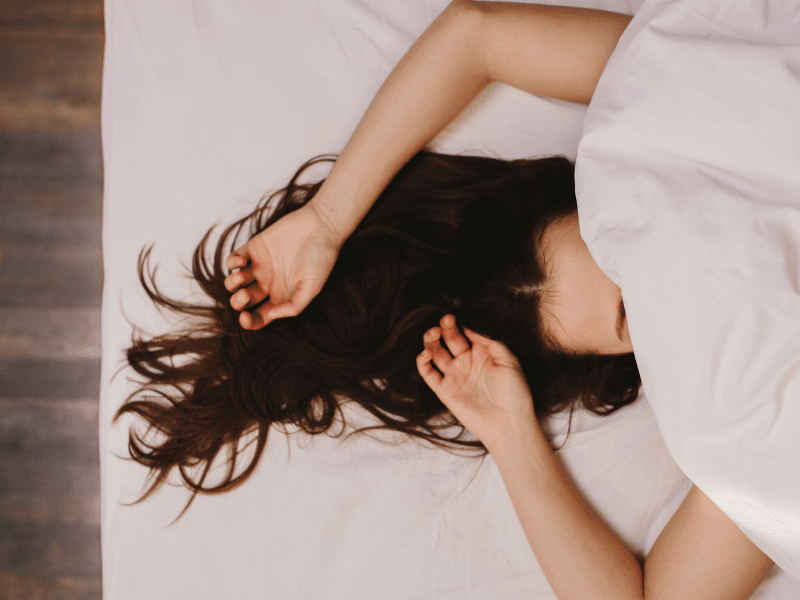 Getting enough sleep is essential to looking and feeling your best at all times.
Women who always look beautiful prioritize their sleep by establishing a consistent bedtime routine and avoiding caffeine and electronic devices before bed.
Aim for at least seven to eight hours of sleep each night to wake up feeling refreshed, energized, and looking your best.

#13. Curb bad habits
Bad habits can quickly derail your efforts to look attractive.
Smoking, excessive drinking, and other unhealthy traits can wreak havoc on your skin, teeth, and overall health.
Of course, bad habits can be hard to get rid of but it pays off so much once you do.
Women who always look great prioritize their health by avoiding these bad habits and making healthier choices.

#14. Remove facial hair
Removing facial hair is a great way to instantly boost your look and feel prettier.
There are so many methods out there, you just need to pick what works for you – dermaplaning, waxing, threading, or using depilatory creams.
If you're hesitant about removing facial hair, remember that it's a completely normal and common practice among women. Embrace your personal preferences and choose a method that suits your skin type and sensitivity.
Removing facial hair is just one more way to enhance your natural beauty and feel your best every day, so go for it!
We recommend:

#15. Accessorize smartly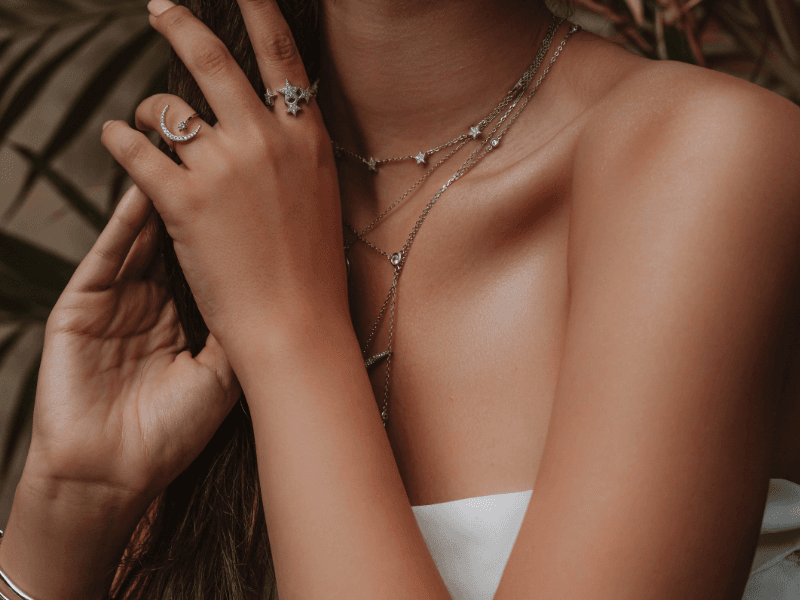 Accessories can elevate your whole outfit and make you look more put-together effortlessly.
There are so many different types of accessories you can have fun with – different kinds of jewelry, scarves, shoes, hats, belts, and bags. Play around and find what works for you.
You don't have to go overboard – a simple statement necklace or a colorful scarf can go a long way in adding some interest to your outfit.
But also don't be afraid to mix and match different accessories if you want to.
Create unique looks that showcase your individuality. Remember, accessories are supposed to add some fun elements to your outfit, so have fun with them!
We recommend:

Related: 15 Simple Habits of Women Who Always Dress Well

#16. Prioritise mental health and self-care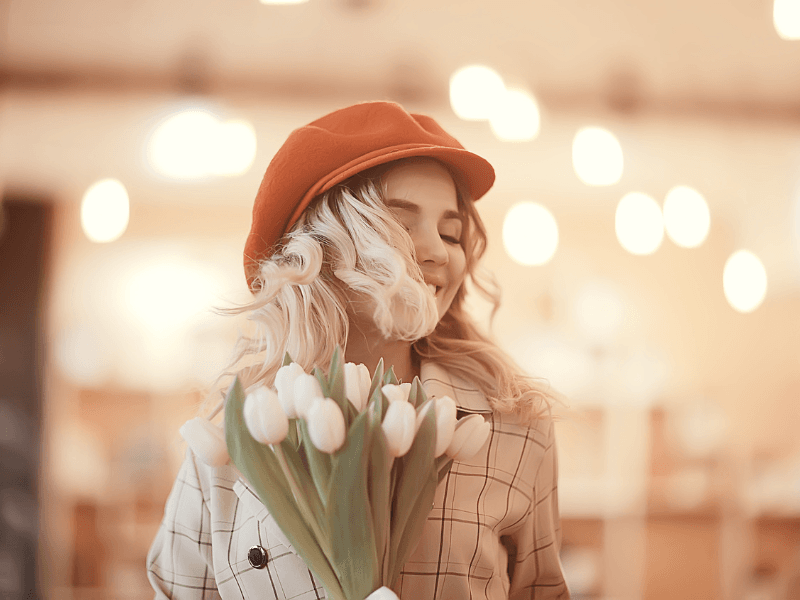 As a final point in this list, I would like to emphasize that beauty is more than just how you look. It is also about taking care of yourself in other ways, such as your mental and emotional well-being.
Prioritizing your mental health can help you to get to the point where you radiate confidence naturally and feel beautiful from the inside out.
Incorporate self-care activities into your daily routine and always be kind and compassionate towards yourself. Surround yourself with positivity and remember to focus on your strengths and things you love about yourself.
Real beauty is not about your figure, the color of your hair, or how you do your makeup. Prioritizing self-care is an essential step towards feeling and looking your absolute best!
Enjoyed this article? Check out our other blog posts and don't forget to pin this post to your Pinterest collection: