This post may contain affiliate links, which means I'll receive a commission if you purchase through my links, at no extra cost to you. Please read our full disclosure for more information.
We've all been there – dealing with dry, rough hands that seem to resist all efforts to make them soft and smooth.
Whether it's due to harsh weather, frequent handwashing, or just our skin's natural tendencies, dry hands can be quite the nuisance.
But fear not! In this comprehensive guide, we'll delve into the most common questions about dry hands and how to transform dry hands into velvety wonders.
From everyday tips to targeted solutions, we've got your hands covered.

Share on Pinterest: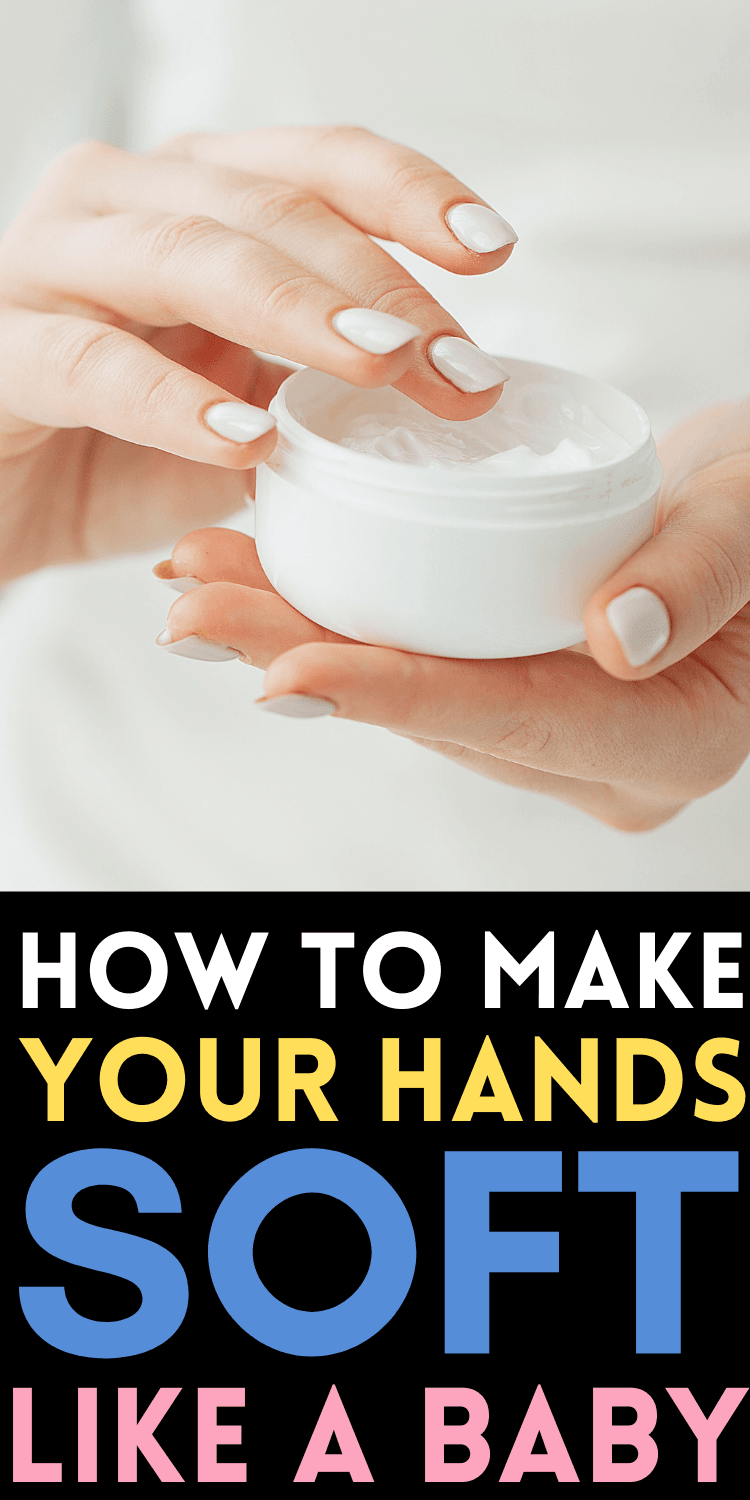 Why Are My Hands Always So Dry?
Do your hands feel like they're in a perpetual state of drought, no matter what you do? You're not alone. There are several reasons why your hands might be dry:
Frequent Handwashing: While washing your hands is crucial for hygiene, excessive washing can strip your skin of its natural oils, leading to dryness.
Cold Weather: Low humidity levels in cold weather can suck the moisture right out of your skin. It's like your hands are in their own personal desert.
Harsh Chemicals: Cleaning agents, detergents, and even some hand soaps contain harsh chemicals that can irritate and dry out your skin.
Skin conditions: Certain skin conditions like eczema and psoriasis can cause dry, flaky skin on your hands.
Dehydration: Your skin reflects your body's hydration level. If you're not drinking enough water, your hands could suffer.
To combat this, consider using a mild, moisturizing hand soap, applying hand cream after washing, wearing gloves in cold weather, and staying hydrated.

Related: The Ultimate 10-Step Guide to Perfect Manicure at Home

How Can I Hydrate My Hands Throughout the Day?
Keeping your hands hydrated requires more than just slathering on hand cream in the morning. Here's how to maintain that hydration all day long:
Keep a Travel-Sized Hand Cream: Whether in your purse, desk, or car, having a small hand cream nearby makes it easier to remember to moisturize.
Set Reminders: In the hustle and bustle of the day, it's easy to forget about self-care. Set alarms on your phone to prompt you to apply hand cream. It's all about making time for self-care!
Use a Humidifier: Placing a humidifier in your workspace or bedroom adds moisture to the air, benefiting your skin – not just your hands.
Apply Before Bed: Overnight is the perfect time for intense moisturizing. Slather on a thicker hand cream before sleeping and let it work its magic.
Opt for Hand Creams with SPF: Sun protection isn't just for your face. Find a hand cream with SPF to shield your skin from harmful UV rays.
We recommend:

Related: 9 Skincare Mistakes Most People Make

What Ingredients Should I Look for in Hand Creams?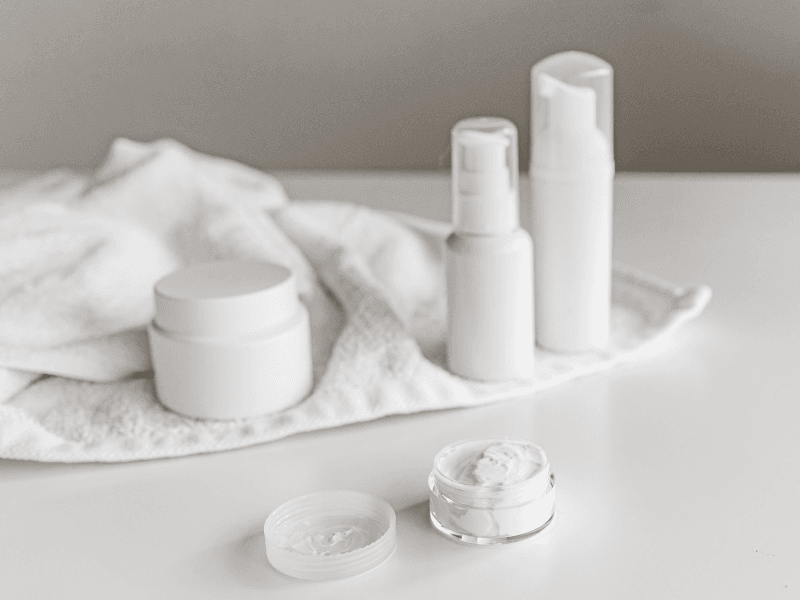 Choosing the right hand cream can make a world of difference. Look for these ingredients for optimal hydration:
Glycerin: A powerful humectant that draws moisture to your skin, leaving it soft and supple.
Shea Butter: Packed with vitamins and fatty acids, shea butter deeply nourishes and locks in moisture.
Hyaluronic Acid: This superstar ingredient can hold up to 1000 times its weight in water, providing intense hydration.
Ceramides: Help strengthen the skin's natural barrier, preventing moisture loss.
Oat Extract: Soothes and calms irritated skin, perfect for those with sensitive hands.

Are There Natural Remedies to Combat Dry Hands?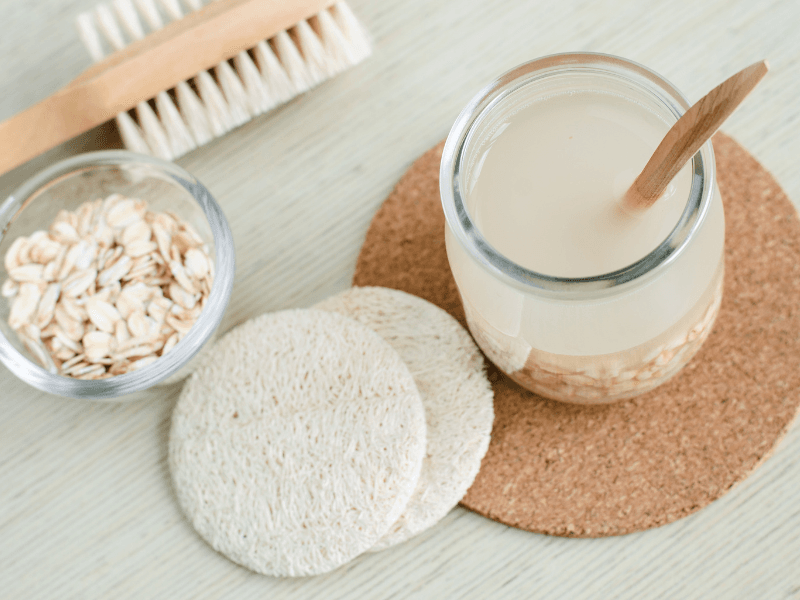 If you prefer a more natural approach, you're in luck! There are several remedies you can try:
Coconut Oil: This versatile oil is a fantastic natural moisturizer. Massage a small amount into your hands for silky results.
Olive Oil: Rich in antioxidants, olive oil can deeply hydrate your skin. Mix it with sugar for a homemade exfoliating scrub.
Aloe Vera Gel: Known for its healing properties, aloe vera can soothe dry, irritated skin.
Oatmeal Soak: Create a soothing soak by mixing oatmeal and warm water. Your hands will thank you.
Honey Healer: Honey is a natural humectant, meaning it retains moisture. Apply honey to your hands and let it sit for 15 minutes before rinsing.

Related: 11 Common Mistakes to Avoid in the Shower for a Beautiful You

Can Lifestyle Changes Help Improve the Condition of My Hands?
Absolutely! Making a few tweaks to your lifestyle can work wonders for your hands:
Diet Matters: Omega-3 fatty acids found in foods like salmon and flaxseeds can improve skin health.
Limit Hot Water: Hot water strips your skin of its natural oils. Opt for warm water instead.
Wear Gloves: Whether you're washing dishes or cleaning, gloves protect your hands from harsh chemicals and hot water.
Stay Moisturized Overall: Keeping your body hydrated reflects on your skin. Drink enough water and use a humidifier indoors.
Avoid Overwashing: While handwashing is vital, excessive washing can do more harm than good. Be mindful of how often you scrub.

Can Hand Soaps Aggravate Dryness?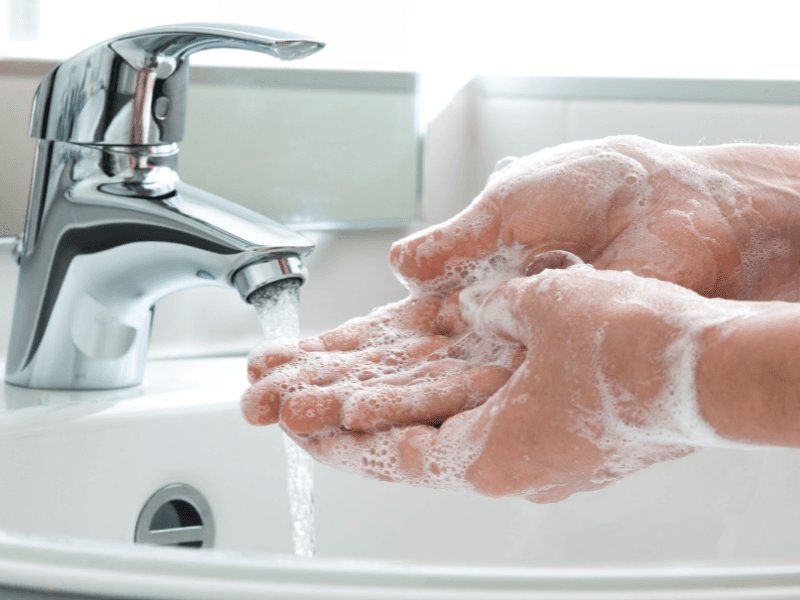 Absolutely, they can! The hand soap you select plays a pivotal role in determining the moisture levels of your hands.
Shockingly, certain hand soaps contain harsh detergents and chemicals that can ruthlessly strip away your skin's natural oils, ultimately leaving your hands even drier than they were before. It's like a double whammy of dryness.
Fear not, though – there's a savvy way to counteract this.
When choosing a hand soap, aim for those that lean towards the gentler side of the spectrum. Seek out mild, moisturizing hand soaps that proudly declare their sulfate-free status and don't overdo it with the overpowering fragrances.
Instead, opt for the ones with an extra touch of care, the ones that generously feature emollients and oils.
This way, you can cleanse your hands without sending them on a hydration-sapping roller coaster.
We recommend:

Related: 40+ Hottest Summer Nail Designs You Must Try This Year

The Hand Hydration Chronicles: Diet Edition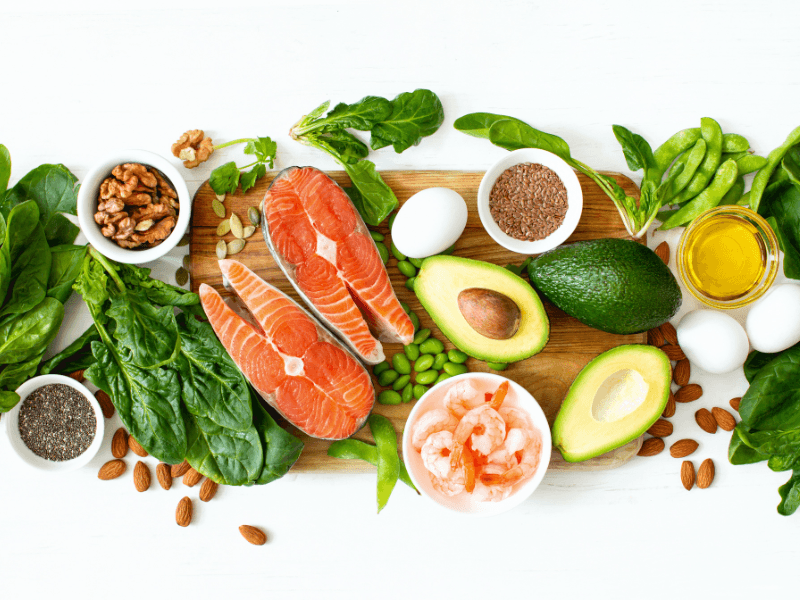 Prepare to be amazed – your dietary choices can wield an impressive influence over the state of your skin, yes, even those beloved hands.
Imagine your skin as a canvas that reflects your inner well-being, and your diet is the palette from which it draws its radiance.
A well-rounded diet, rich in the likes of essential fatty acids, vitamins, and minerals, is a true elixir for skin health and hydration. Let's spotlight omega-3 fatty acids – they're like the heroes of the skincare realm.
Found in the enticing depths of fatty fish, flaxseeds, and even trusty walnuts, omega-3s form an alliance with your skin's lipid barrier, locking in precious moisture like a security vault.
But wait, there's more! Enter the antioxidants – the defenders of skin against the perils of environmental harm.
Picture berries, leafy greens, and nuts standing guard, ready to neutralize free radicals and shield your skin, including your hardworking hands, from undue stress.
So, when you're munching on those snacks, remember that it's not just your taste buds celebrating – it's your skin joining the party too.

Conclusion – Transform Dry Hands
Say goodbye to rough, dry hands! With these expert tips and answers to common questions, you're armed with the knowledge to transform your hands into the epitome of softness.
Whether you opt for specialized hand creams, natural remedies, or lifestyle adjustments, your hands will thank you for your love and care.
Embrace these practices, and let your hands feel as soft as a cloud – because you deserve it!

TL;DR – Summary Table
| Section | Key Points |
| --- | --- |
| Why Are My Hands Always So Dry? | Frequent handwashing, cold weather, harsh chemicals, or dehydration could be to blame. |
| How Can I Hydrate My Hands? | Keep a travel-sized hand cream, set reminders, use humidifiers, apply before bed, and use SPF creams. |
| Ingredients in Hand Creams | Key ingredients to look for in hand creams include glycerin, shea butter, hyaluronic acid, ceramides, and oat extract. |
| Natural Remedies for Dry Hands | Natural remedies include coconut oil, olive oil, aloe vera gel, oatmeal soaks, and honey as alternatives to commercial hand creams. |
| Lifestyle Changes for Softer Hands | Dietary impacts, water temperature, glove usage, overall hydration, and the importance of mindful handwashing. |