This post may contain affiliate links, which means I'll receive a commission if you purchase through my links, at no extra cost to you. Please read our full disclosure for more information.
Beauty starts with the fundamentals, like your bathing routine, and extends beyond what you put on your face and how you arrange your hair.
The shower is a haven where you can unwind, revitalize, and indulge.
However, it's important to be mindful of certain mistakes that can unknowingly sabotage your beauty goals.
In this article, we'll look at 11 typical mistakes people do when it comes to beauty in the shower and provide you advice on how to prevent them. So, grab your towel and let's dive in!

Pin it on Pinterest: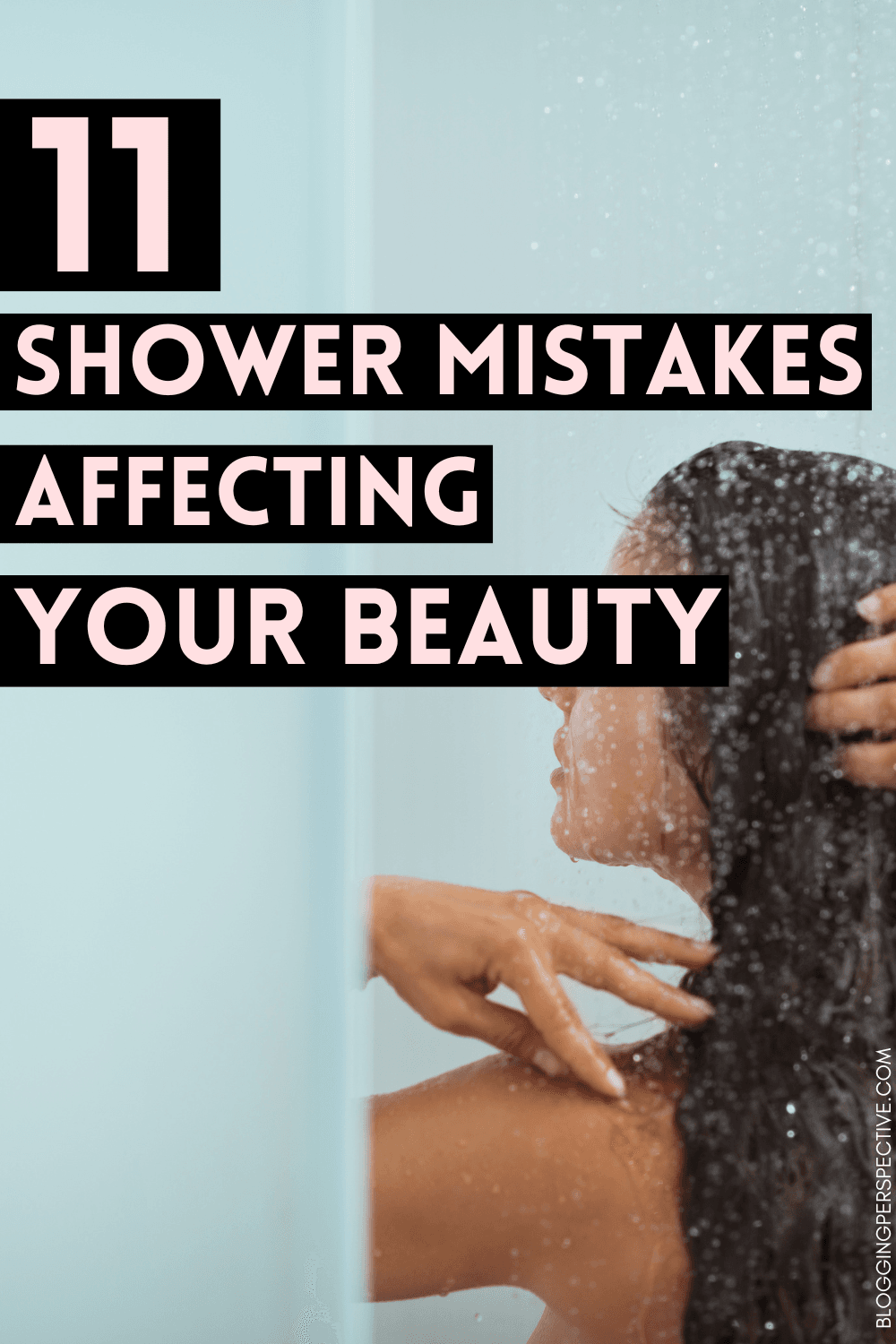 1. Scalding Showers
Ah, a steaming hot shower can feel like heaven, especially on a chilly morning.
But did you know that using water that is too hot might damage your skin and hair?
It strips away the natural oils, leaving you with dryness, irritation, and even flakiness. Instead, opt for a lukewarm temperature that's gentle on your skin and hair, while still refreshing your senses.

2. Overwashing Your Face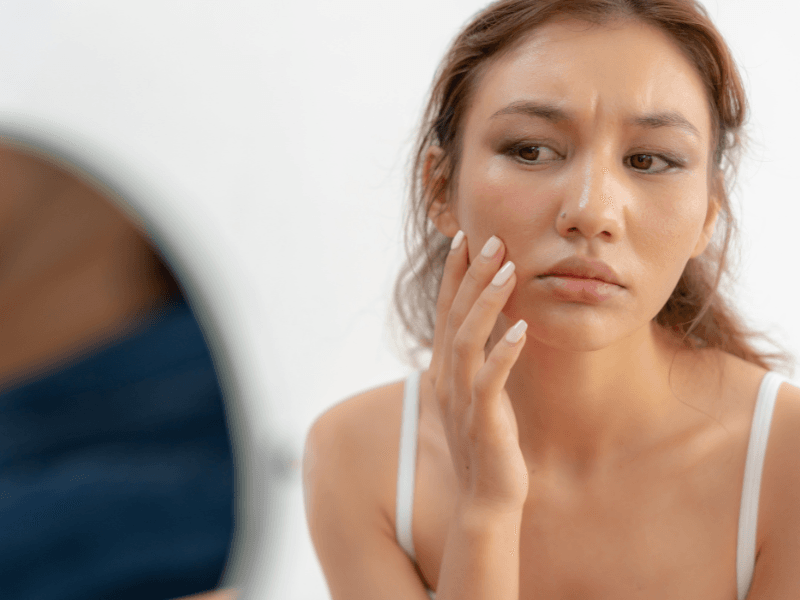 We all want that squeaky-clean feeling, but overwashing your face can be a recipe for disaster.
Harsh cleansers and excessive cleansing can disrupt your skin's delicate balance, leading to dryness, breakouts, and irritation.
Instead, stick to a gentle cleanser and cleanse your face twice a day – once in the morning and once before bed – to keep your skin happy and healthy.
We recommend:

Related: The Ultimate 10-Step Guide to Perfect Manicure at Home

3. Scrubbing Your Face Too Hard with a Towel
After a refreshing shower, it's time to dry off. But hold on, are you treating your skin right?
Vigorously rubbing your skin with a rough towel can cause unwanted irritation and redness.
Instead, pat your skin gently with a soft towel to avoid any damage to the delicate facial skin. Treat yourself to the luxury of soft, fluffy face towels that caress your skin like a warm hug.
We recommend:

4. Not Using the Right Hair Products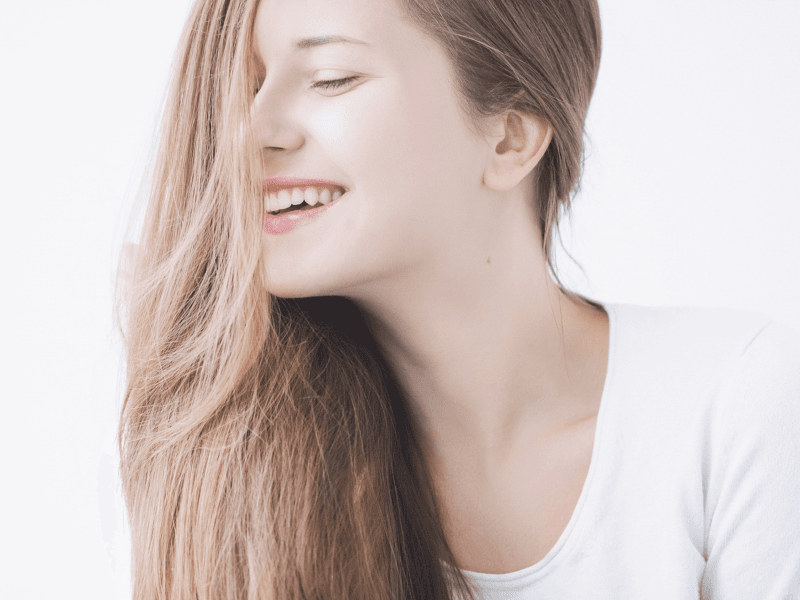 Your shower routine is incomplete without taking care of your lovely locks. However, using the wrong shampoo and conditioner can lead to a host of hair problems.
Make sure to choose products that are tailored to your specific hair type. Whether you have dry, oily, curly, or color-treated hair, there's a perfect match out there for you.
Embrace the power of the right products, and say goodbye to frizz, dryness, and other hair woes.

Related: Transform Dry Hands: 20+ Tips to Easily Soften Your Hands

5. Not Exfoliating Your Body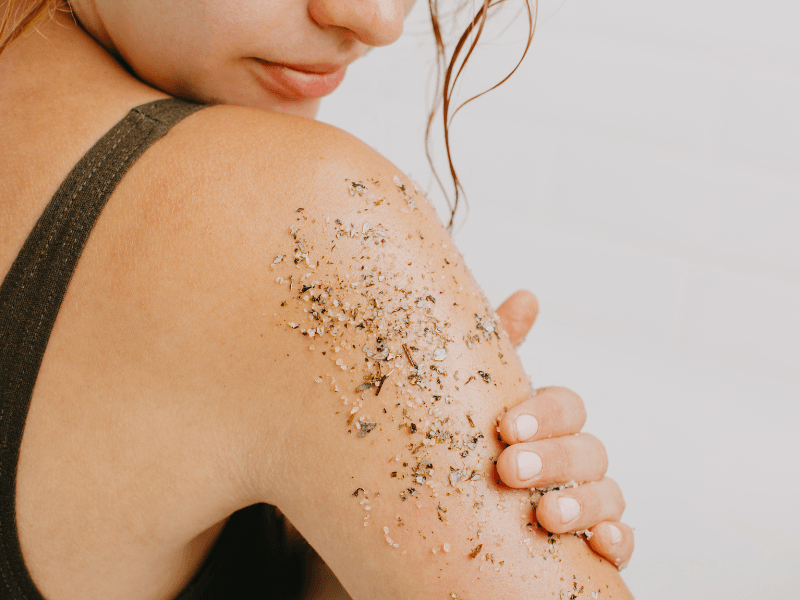 Exfoliation is a skincare step that often gets overlooked in the shower. But here's the truth: exfoliating your body is the key to a smoother, more radiant complexion.
It helps remove dead skin cells, unclog pores, and improves overall skin texture.
Don't deprive your skin of this invigorating experience. Treat yourself to a gentle scrub, exfolianting body wash or exfoliating brush and unveil a fresh, glowing you.
We recommend:

6. Using Too Much Hair Product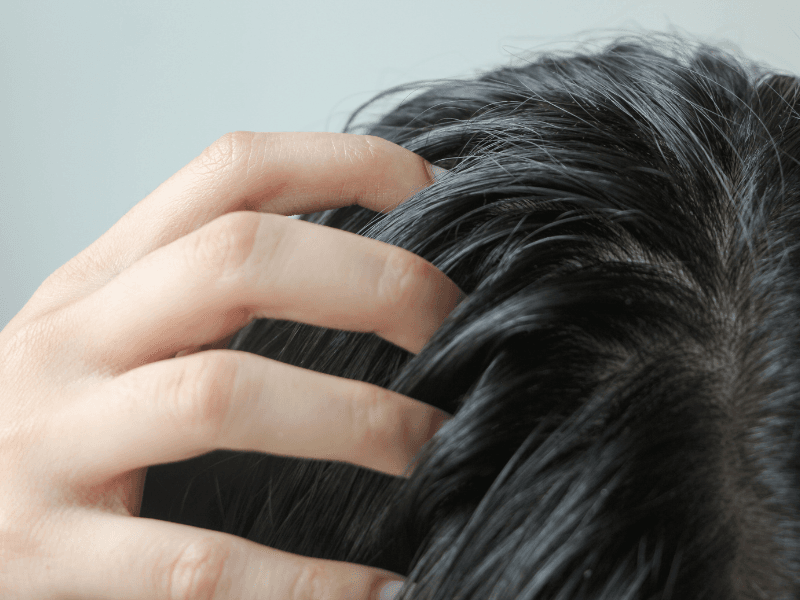 We all love a luscious mane, but using too much conditioner or other hair products can weigh down your hair and make it appear greasy.
Follow the instructions on the product labels and use an appropriate amount for your hair length and thickness.
Strike a balance and let your hair shine with vitality, free from any excess product build-up.

Related: A Complete Hair Care Routine Guide: 40+ Tips You Need To Know

7. Not Moisturizing Your Whole Body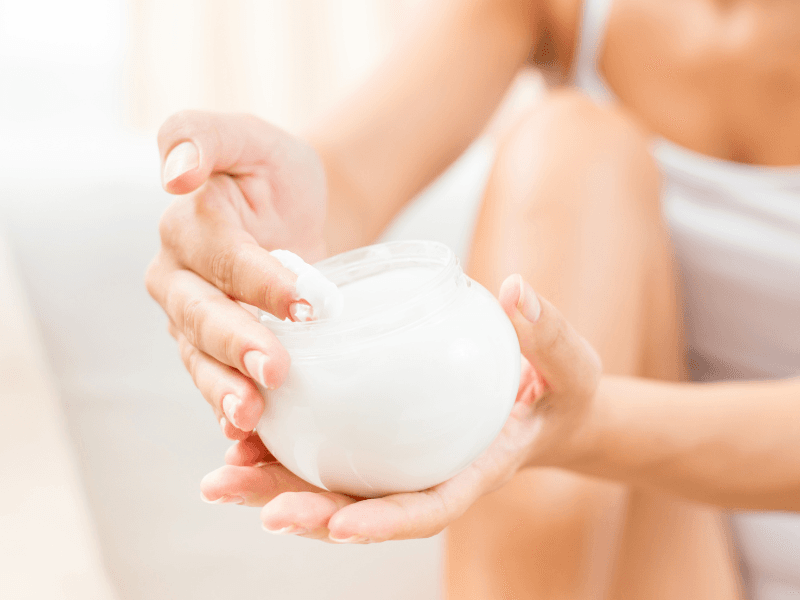 After showering, your skin is primed and ready for hydration. But, wait! Are you seizing this opportunity?
Moisturizing immediately after showering is crucial to lock in moisture and keep your skin hydrated and supple.
Don't let your skin suffer from dryness and tightness. Reach for a nourishing moisturizer or body lotion and apply it while your skin is still slightly damp. This helps to seal in the moisture, leaving your skin soft, smooth, and glowing.
We recommend:

8. Not Showing Your Feet Some Love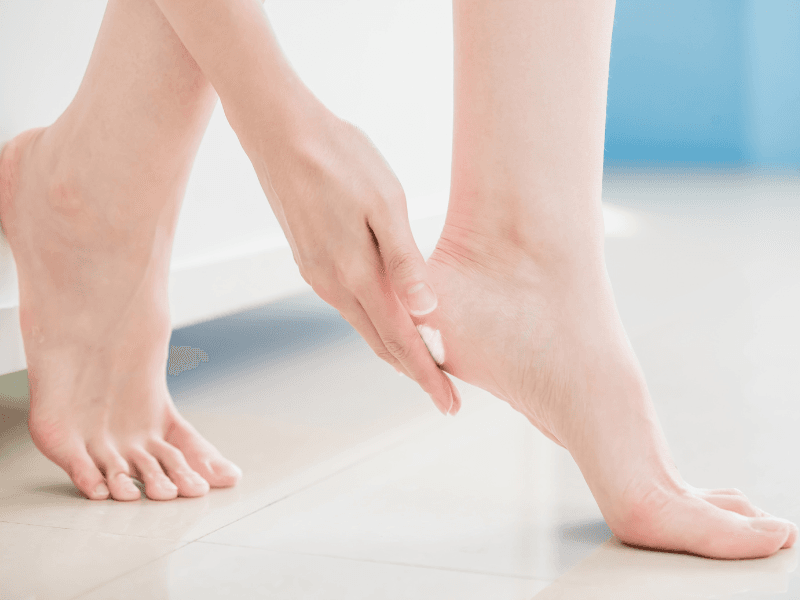 While you're in the shower, don't forget about your hardworking feet. Neglecting proper foot care can lead to dryness, cracked heels, and rough skin.
Invest some time in exfoliating your feet with a pumice stone or foot scrub to slough off dead skin cells.
Follow up with a rich foot cream to keep them moisturized and happy.
Treat your feet like royalty, and they'll carry you with grace and comfort.
We recommend:

9. Using Old Expired Products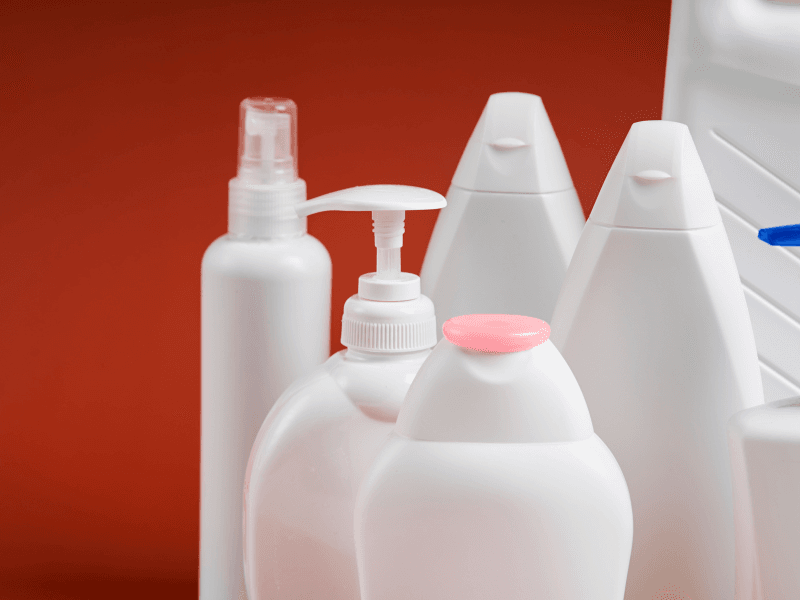 As you navigate your way through the shower routine, don't overlook the importance of product expiration dates.
Using old or expired shower products can do more harm than good. Check the labels regularly and discard any expired items.
Using fresh and properly stored products ensures their effectiveness and reduces the risk of skin irritation or infections. Your skin deserves the best, so keep those products up-to-date!

Related: How to Maintain White Teeth: Top 9 Tips

10. Spending Too Much Time in the Shower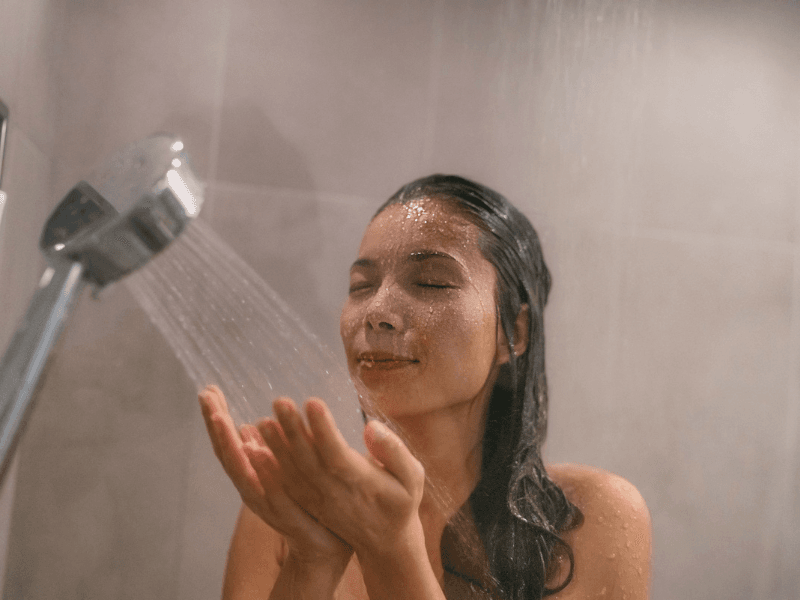 While a long, leisurely shower can be tempting, spending too much time under the water can actually be detrimental to your skin.
Prolonged exposure to water can strip away the natural oils, leaving your skin dry and dehydrated.
Keep your showers short and sweet. This not only saves water but also helps your skin retain its moisture and natural balance. Efficiency can be beautiful too!

11. Using Heavily Scented Products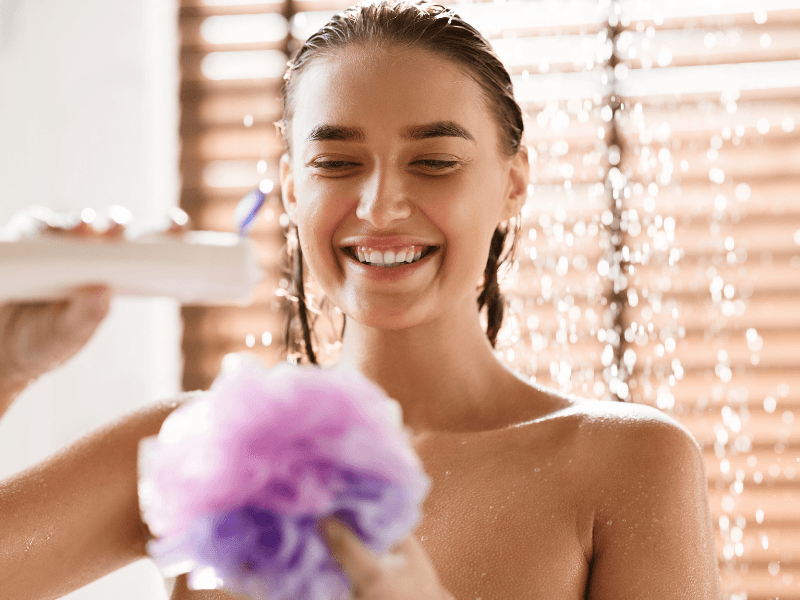 We all love the invigorating scent of our favorite body washes, but be cautious when indulging in heavily scented products.
These products often contain harsh ingredients that can strip away the natural oils from your skin, causing dryness and and discomfort.
Opt for mild and fragrance-free options to minimize the risk of adverse reactions. Let your natural beauty shine through, without any overpowering fragrances.

In Summary: Shower Mistakes Affecting Your Beauty
In conclusion, your shower routine plays a crucial role in your overall beauty regimen. By avoiding these common mistakes, you can transform your shower into a blissful sanctuary where beauty flourishes.
Remember to adjust the water temperature, choose the right products, exfoliate gently, moisturize diligently, and give every part of your body the care it deserves.
Embrace the art of showering mindfully and let your beauty bloom, one shower at a time.
So, the next time you step into your shower, take a moment to appreciate the beauty rituals it holds.
Embrace the water's embrace, revel in the nourishing products, and cherish the moments of self-care. Your shower can be a powerful ally on your journey to beauty, so make every splash count!

Enjoyed this article? Check out 9 Skincare Mistakes Most People Make.

Pin it on Pinterest: