This post may contain affiliate links, which means I'll receive a commission if you purchase through my links, at no extra cost to you. Please read our full disclosure for more information.
A welcoming home is not just about its aesthetics; it's also about the scents that envelop you as you step inside.
The fragrance of a house can evoke feelings of comfort, relaxation, and happiness.
And you don't necessarily have to rely on synthetic air fresheners, why not explore natural and DIY methods to make your home smell amazing?
In this article, we'll share some simple yet effective ways to transform your living space into a heavenly-scented haven.
PIN ME:

Banishing Bad Smells: The Foundation
Before we delve into creating captivating aromas, it's essential to eliminate any unpleasant odors lurking in your home. Take a deep breath and follow these tips:
Air-Tight Containers for the Fridge: Store food in air-tight containers to prevent strong smells from permeating your refrigerator.
Absorb Bad Smells: Place bowls of activated charcoal or baking soda in areas prone to unpleasant odors, such as near trash cans or in musty corners. These natural absorbers work wonders in neutralizing unwanted scents.
Dryer Sheets: Tuck a few scented dryer sheets in your closets or drawers to keep your clothes smelling fresh and delightful.

The Power of Nature: Natural Odor Eliminators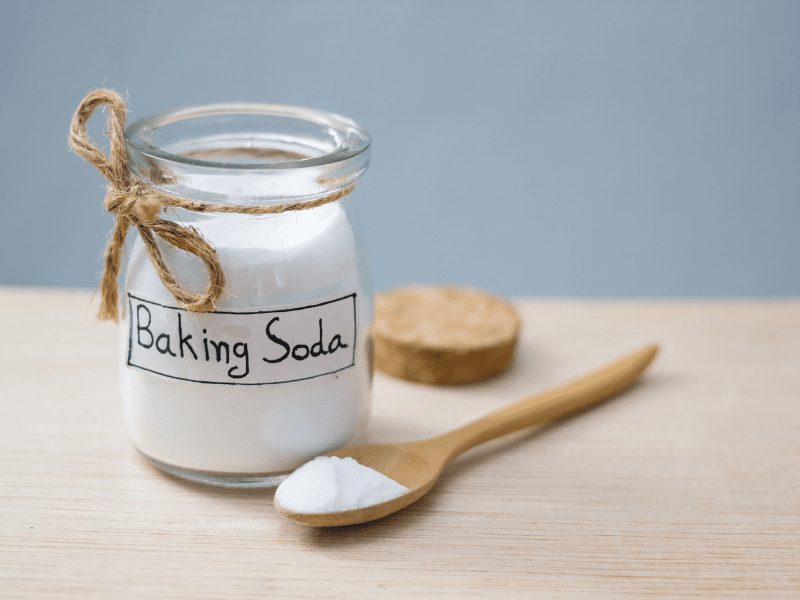 When it comes to making your home smell amazing, nature provides us with some fantastic allies. Here are a few natural odor eliminators you can easily incorporate into your routine:
Coffee Grounds: After brewing your morning cup of coffee, repurpose the used grounds. Place them in a bowl and let them absorb unwanted odors throughout your home.
Vinegar: This versatile ingredient isn't just for cleaning. Mixing equal parts of vinegar and water in a spray bottle allows you to deodorize fabrics, carpets, and even your beloved furry friends' bedding.
Baking Soda: Sprinkle baking soda on carpets, upholstery, and rugs, let it sit for a while, then vacuum it up. This simple trick helps eliminate stubborn smells, leaving your home feeling fresher.

How to Make Your Home Smell Amazing: Heavenly Scents
Now that you've set the foundation and removed any lingering unpleasant odors, it's time to infuse your home with captivating scents that will transport you to a relaxing spa-like haven.
Here are some methods to make your home smell insanely good:

1. Candles
Opt for naturally scented candles made from soy or beeswax. Look for fragrances like lavender, vanilla, or jasmine for a calming and luxurious atmosphere.
We recommend:

2. Air Out Your House
Open your windows and let the fresh air circulate. This simple act can do wonders for revitalizing the scent of your home, especially on a breezy day.

3. Deep Clean
Regularly deep clean your carpets, rugs, and upholstery. This will not only improve the cleanliness of your home but also eliminate any hidden sources of bad smells.

Related: 12 Neglected Areas in Your Home You Should Be Cleaning

4. Potpourri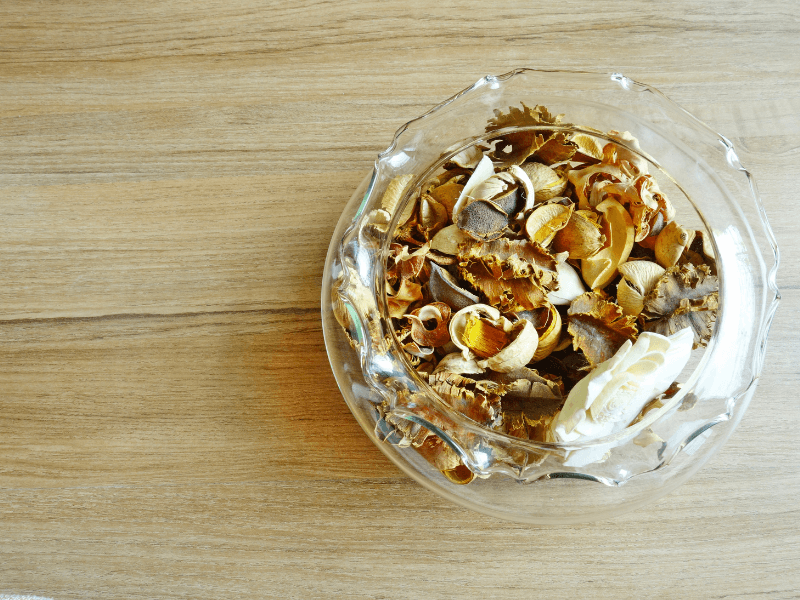 Create your own potpourri using dried flowers, herbs, and spices. Display it in decorative bowls or sachets to release a gentle, refreshing aroma throughout your home.

5. Garbage Disposal
Combat unpleasant kitchen odors by freezing lemon or orange peels and tossing them down your garbage disposal. The citrus scent will leave your kitchen smelling delightful.

6. Essential Oils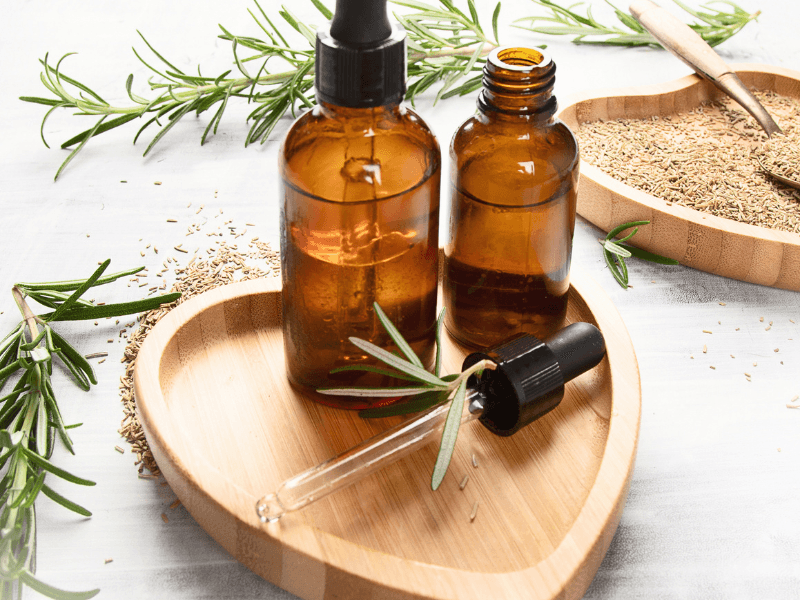 Invest in a diffuser and experiment with various essential oils. Scents like eucalyptus, lavender, or citrus can instantly transform your home into a sanctuary of relaxation. Add a few drops of your chosen essential oil to the diffuser, and let the gentle mist carry the heavenly aroma throughout your living space.
We recommend:

7. Citrus Delight
Slice up lemons, oranges, or grapefruits and place them in a decorative bowl. The natural citrus oils released will infuse your home with a fresh, invigorating scent.

Related: How to Make Your Home Look Expensive on a Budget

8. The Power of Plants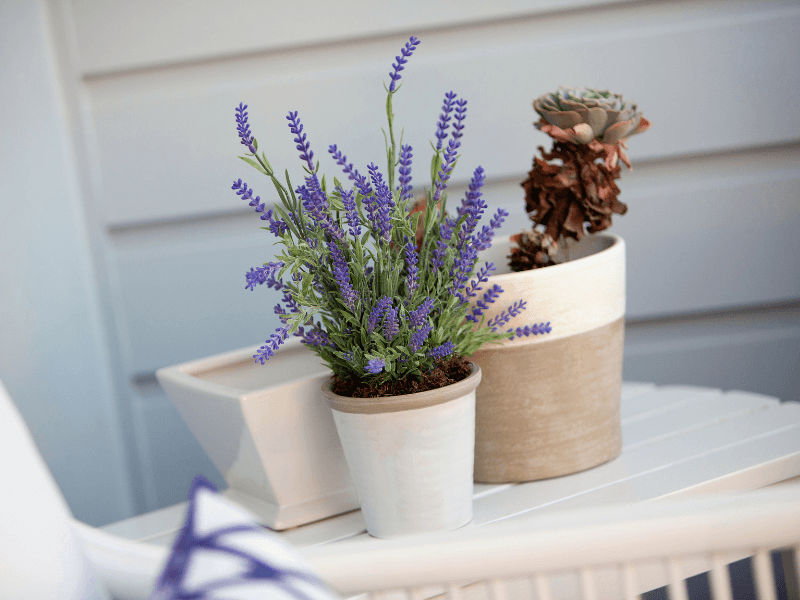 Indoor plants not only beautify your home but also purify the air and emit pleasant fragrances. Consider plants like lavender, rosemary, jasmine, or geraniums, which offer delightful scents and add a touch of greenery to your space.

9. Sage Smudging
Sage smudging has been used for centuries to cleanse spaces of negative energy and promote a harmonious environment. Light a bundle of dried sage and let the fragrant smoke fill your home, bringing a sense of calm and tranquility.

10. Car Fresheners
Don't limit yourself to making your home smell amazing—extend the freshness to your car as well. Hang a natural car freshener infused with essential oils, such as pine or lavender, to create a serene and enjoyable driving experience.

11. Plug-in Air Fresheners
If you prefer a set-it-and-forget-it approach, consider using plug-in air fresheners with natural fragrances. Look for options that use essential oils and avoid synthetic ingredients to maintain a healthier and more natural scent in your home.

Conclusion
Creating a heavenly scent in your home doesn't have to rely on artificial air fresheners. By incorporating natural and DIY methods, you can make your living space smell amazing while promoting a healthier and more inviting environment.
From banishing bad smells to infusing captivating scents, the possibilities are endless. So, unleash your creativity, experiment with different techniques, and transform your home into a sanctuary of delightful aromas.
Embrace the power of nature and enjoy the sensory journey that awaits you in your own heavenly-scented abode.
Remember, a home that smells amazing is not just a pleasure for you but also for anyone who enters. So, let the enchanting fragrances greet you and your guests, making every moment spent indoors an olfactory delight.
Save this pin: