Thanksgiving is just around the corner, and as you know, we LOVE holiday themed nail art!
In this blog post, we're going to review some of the hottest Thanksgiving nail ideas 2023.
We'll get into Thanksgiving spirit with fall nail colors, glitter, shimmer nails, Thankgiving nail art featuring turkeys and pumpkins.
We'll also see a lot of cute plaid nails and the natural beauty of fall leaves and nature-inspired elements.
Grab a cup of your favorite fall beverage, get comfy, and let's embark on this delightful nail journey together!

Related: 35 Best Fall Nail Ideas 2023 That You'll Absolutely Love

Share on Pinterest: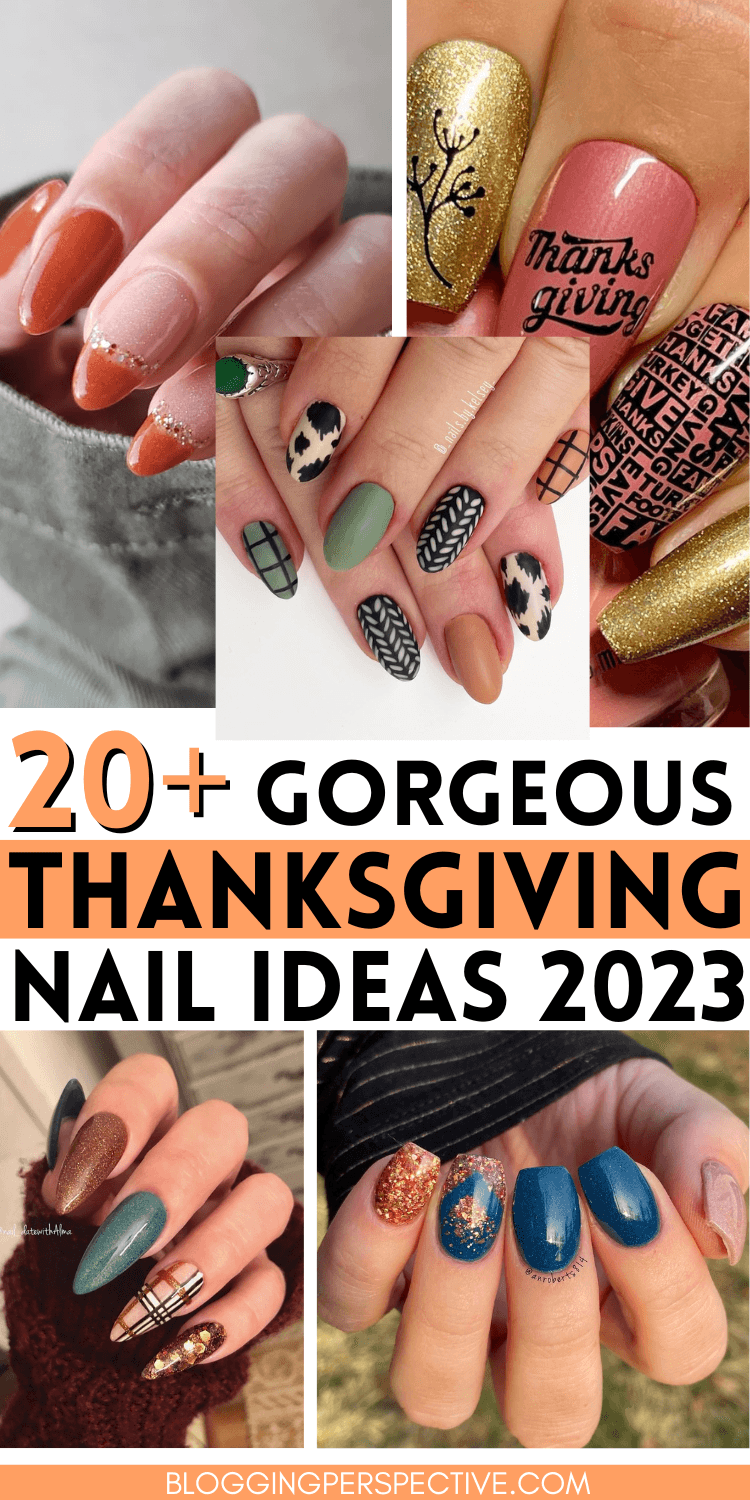 Hottest Thanksgiving Nail Ideas 2023

Plaid Thanksgiving Nails and Leafy Accent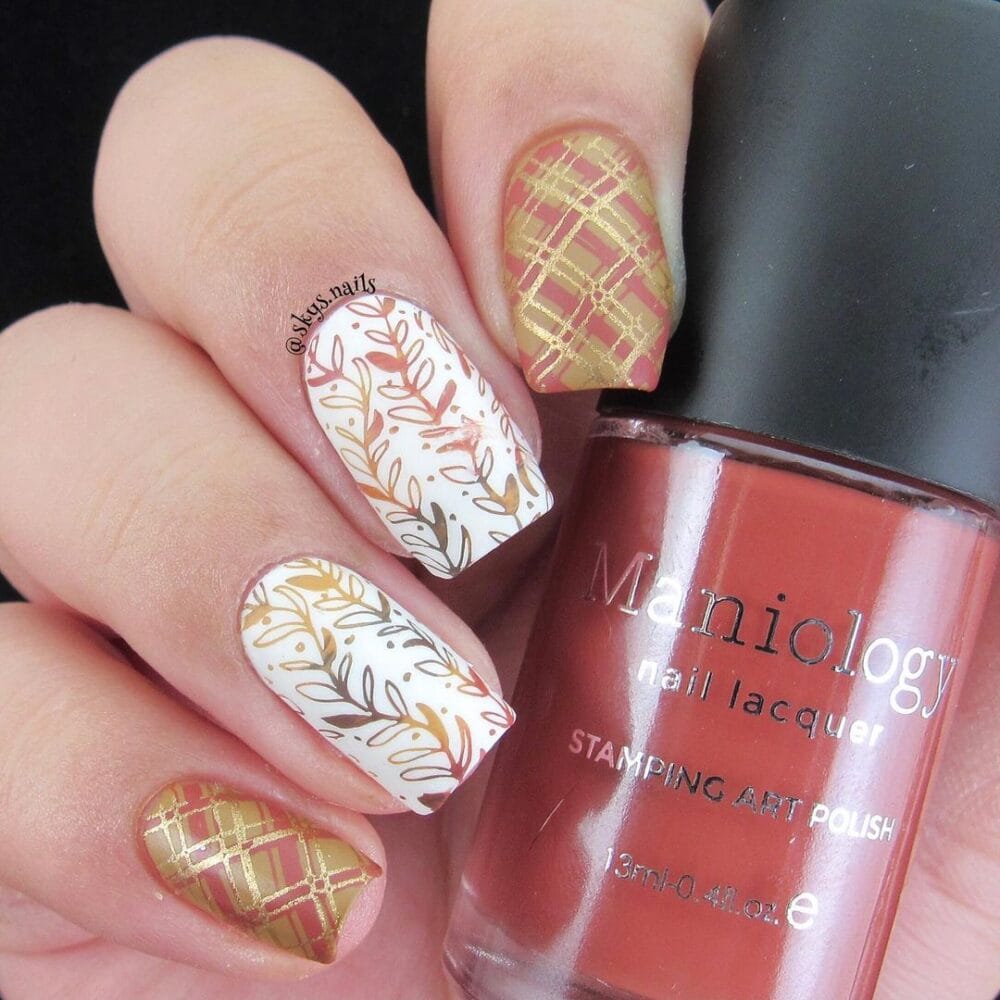 Photo: skys.nails
Embrace the cozy vibes with these plaid-patterned nails with cute and delicate leafy accents. Perfect for a Thanksgiving gathering in the heart of autumn.

Pumpkin Patch with 'Happy Thanksgiving' Writing
Photo: canadiannailfanatic
Celebrate the season with these pumpkin-themed nails featuring a heartfelt 'Happy Thanksgiving' message. It's like having a pumpkin patch on your fingertips!

Burgundy with a Touch of Gold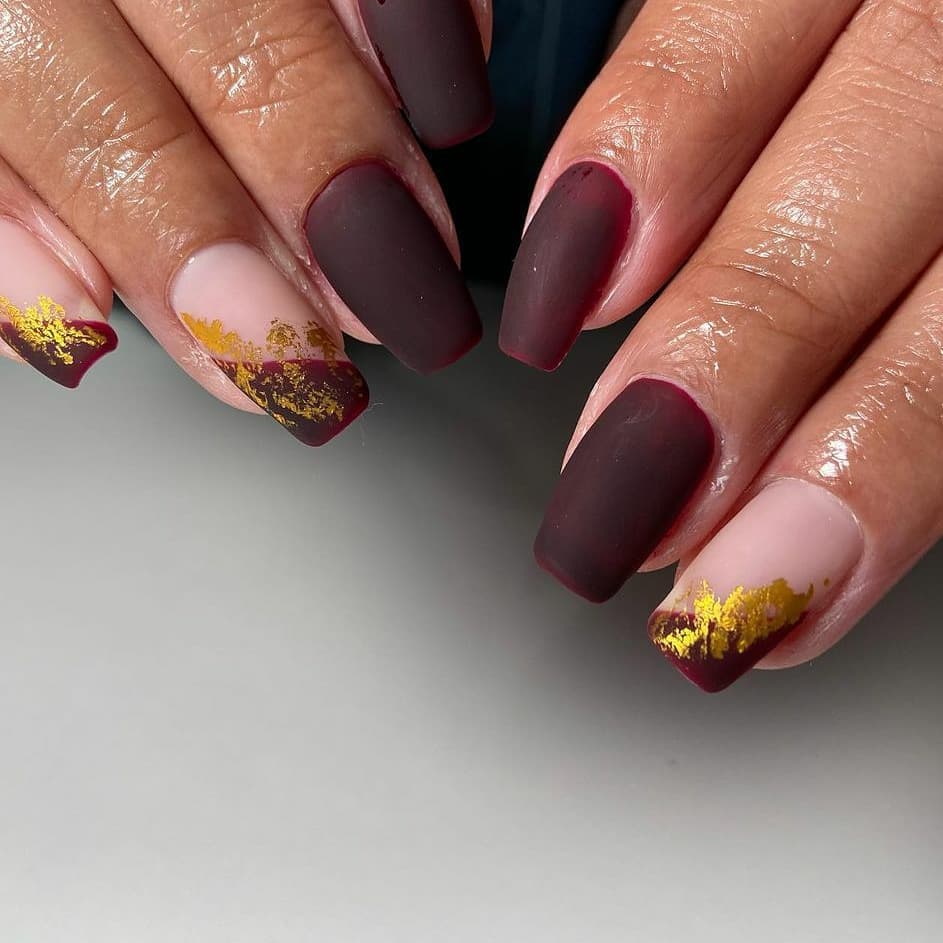 Photo: banananails_chicago
Elegant and rich, these dark burgundy nails with a touch of gold exude Thanksgiving sophistication. They'll pair perfectly with your holiday attire.

Matte Orange with Pumpkins and Leaves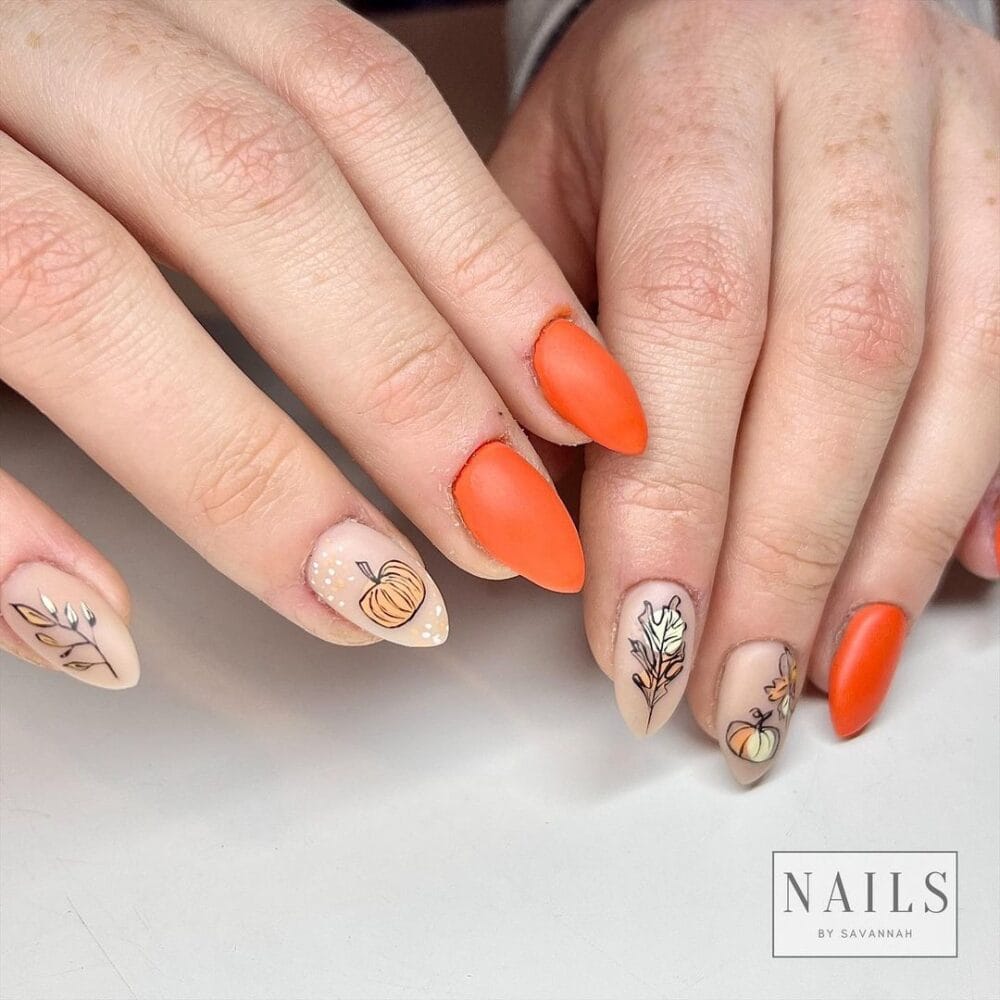 Photo: nails.bysavannah
Get your nails in the Thanksgiving spirit with matte orange paired with adorable pumpkins and charming autumn leaves. It's a fall masterpiece!

Brown and Green Shimmer Nails with Plaid Accents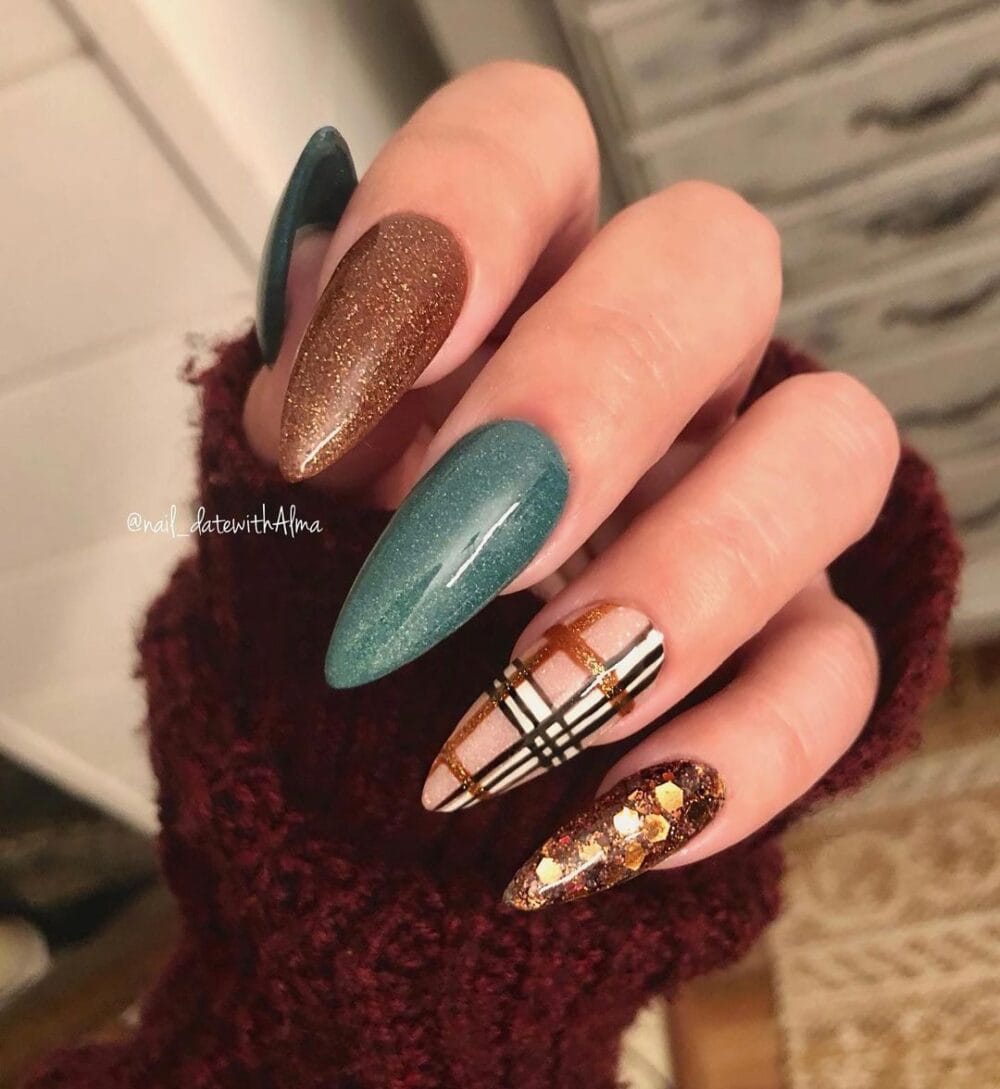 Photo: nail_datewithalma
These brown and green shimmer nails, complete with plaid accent, capture the essence of a festive Thanksgiving celebration.

White Thanksgiving Nails with Turkeys
Photo: handsdownnailservices_uk
White Thanksgiving nails with these super cute turkey designs will add a playful touch to your holiday look. Gobble 'til you wobble!

Golden Turkey Nails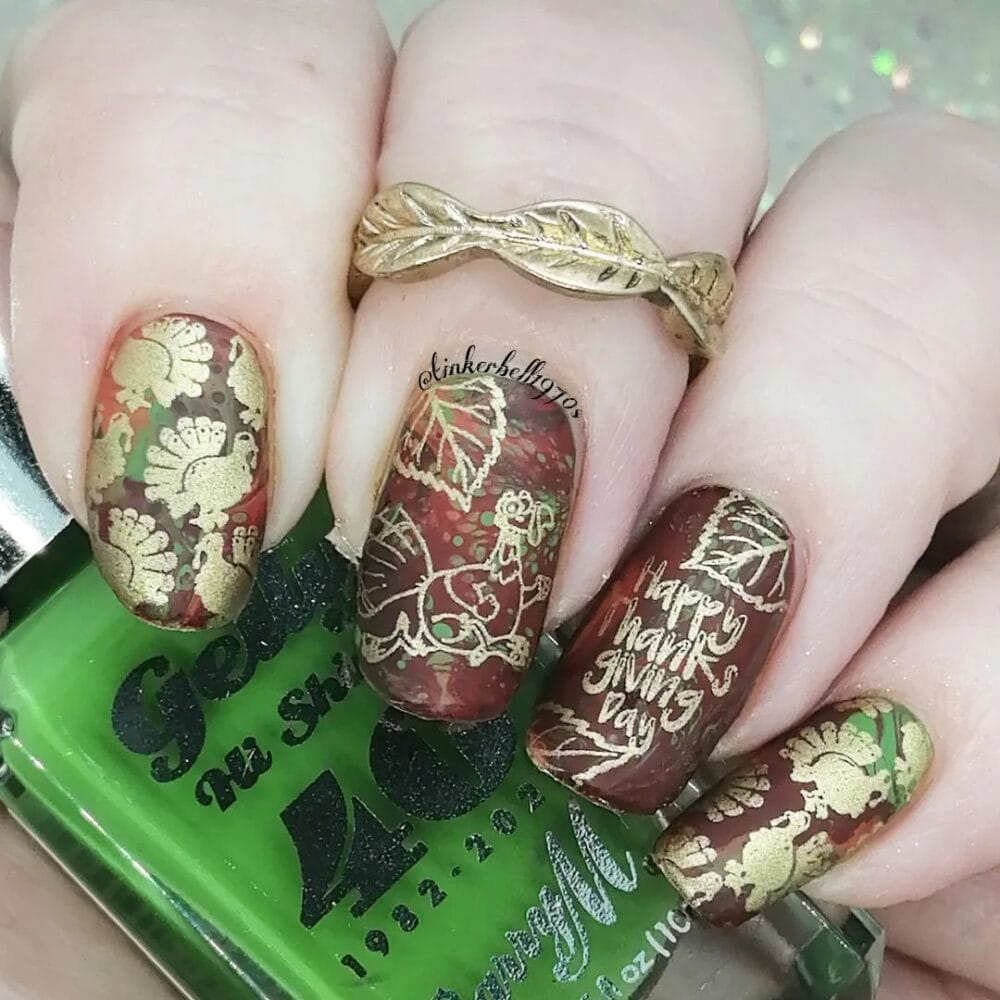 Photo: tinkerbell1970s
Go for gold with these turkey-themed nails on a brown/green base, perfect for adding a touch of glimmer to your Thanksgiving ensemble.

Muted Fall Colors and Cute Patterns
Photo: _nails.by.kelsey_
Muted fall colors and charming mix and match patterns make these nails a delightful and creative choice for your Thanksgiving celebration.

Festive Thanksgiving Glitter Nails
Photo: mmlonsdale
Embrace the festive spirit with Thanksgiving-themed glitter nails that are sure to add a pop of holiday cheer to your look.

Gold and Brown Thanksgiving Nails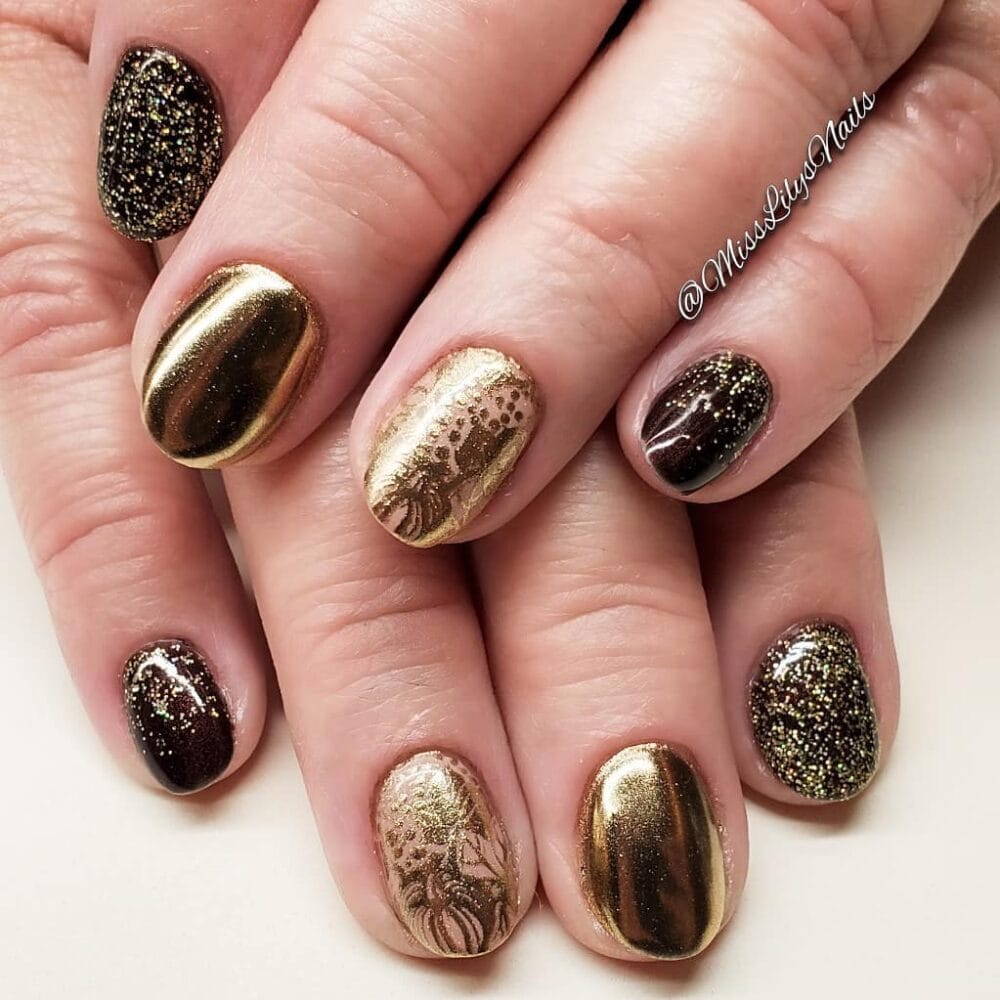 Photo: misslilysnails
Shine bright with these elegant gold and brown glitter nails, capturing the warm and inviting spirit of Thanksgiving.

Pink and Gold with Thanksgiving-Themed Writing
Photo: happyhillarysnails
These pink and gold nails decorated with Thanksgiving-themed writing will definitely add a touch of elegance and gratitude to your holiday style.

Copper Glitter Nails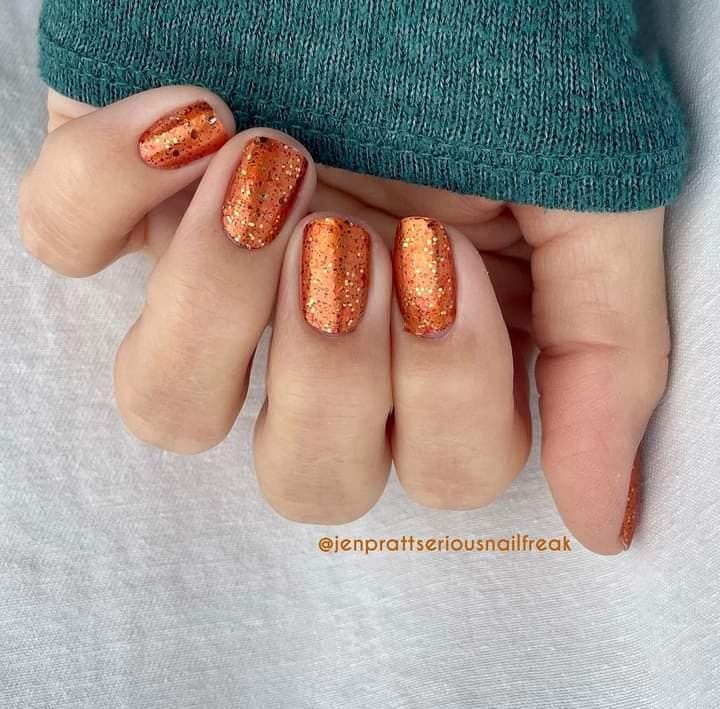 Photo: jenprattseriousnailfreak
Shimmer this autumn with these sophisticated copper glitter nails that bring a touch of opulence to your Thanksgiving look.

Blue with Thanksgiving Glitter Mix
Photo: anroberts814
Dive into the blue with these Thanksgiving-themed glitter nails, showcasing a sparkling mix of holiday cheer.

Plaid, Acorns, and Turkey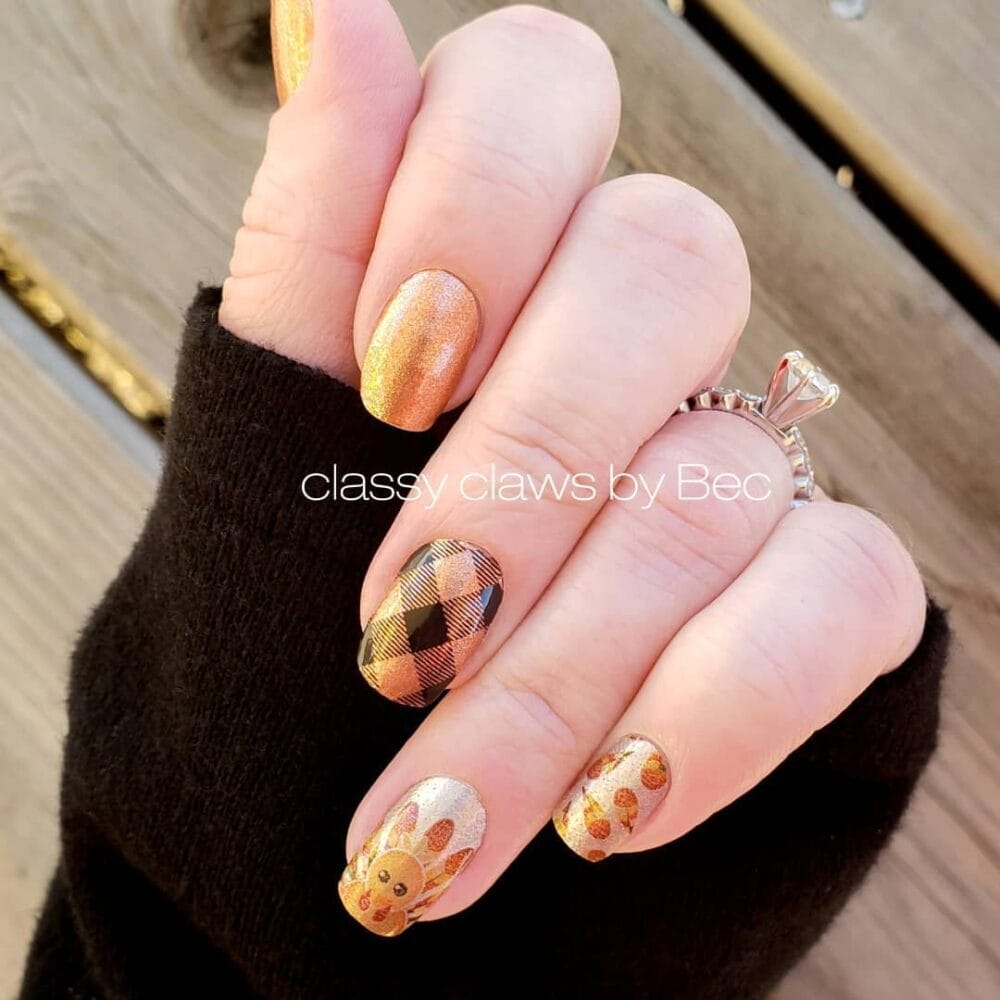 Photo: classyclaws.by.bec
A delightful combination of plaid, acorns, and turkeys on your nails brings the essence of Thanksgiving to your fingertips.

White Base with Glitter Thanksgiving Nails
Photo: naillacquertherapy
Opt for a classy and elegant look with these white base glittery Thanksgiving nails for a chic and festive look.

Creamy Nude Thanksgiving Nails with Half Moon Pumpkins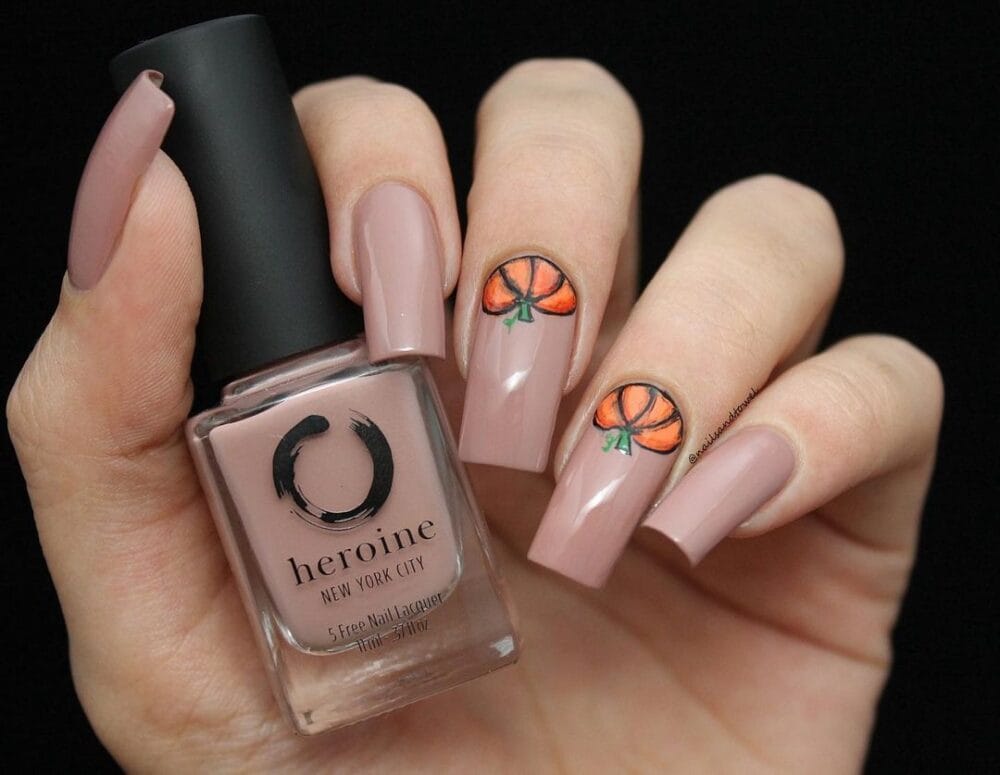 Photo: nailsandtowel
Elevate your Thanksgiving nail game with these subtle creamy nude nails featuring charming half-moon pumpkins. Simple yet stylish!

Autumnal Succulents in Fall Shades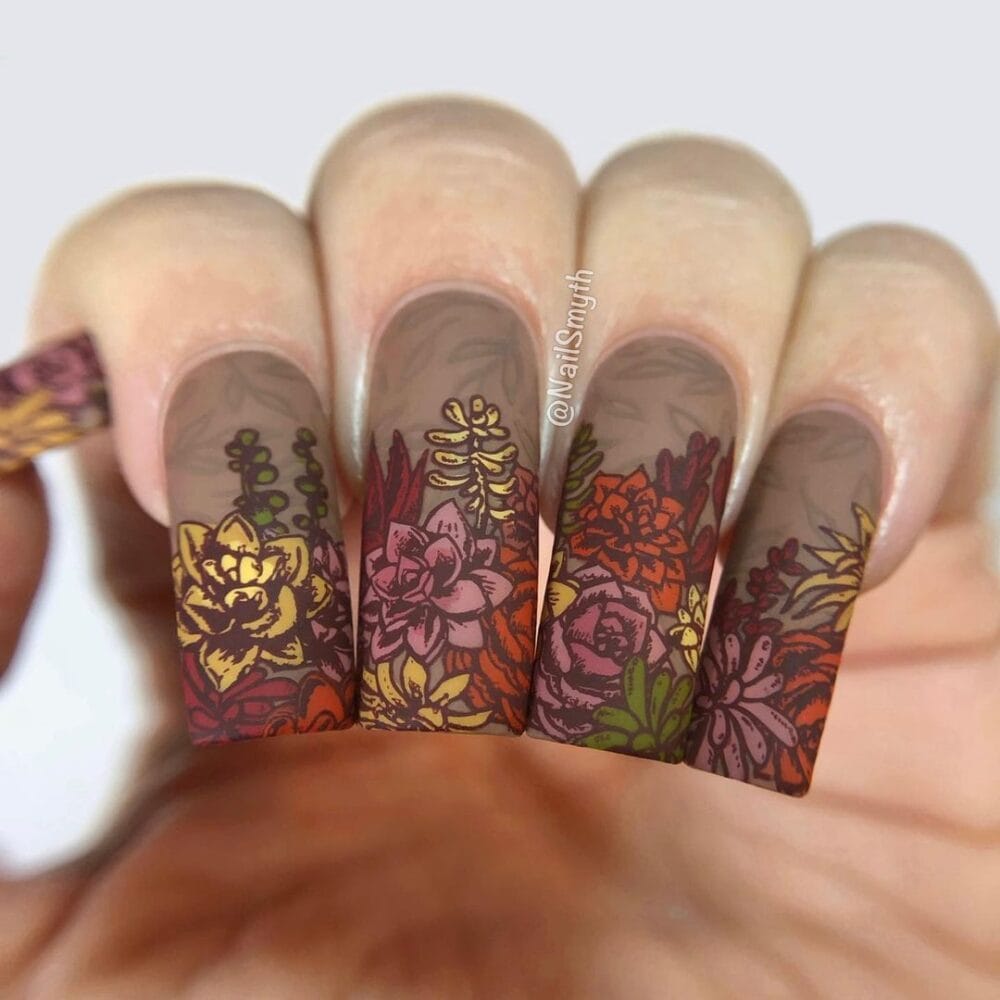 Photo: nailsmyth
Embrace autumnal vibes with succulent-themed nails in fall-inspired shades, perfect for a Thanksgiving feast.


Related: 30+ Amazing and Scary Halloween Nail Designs 2023

Subtle Matte Brown Nails with Foxes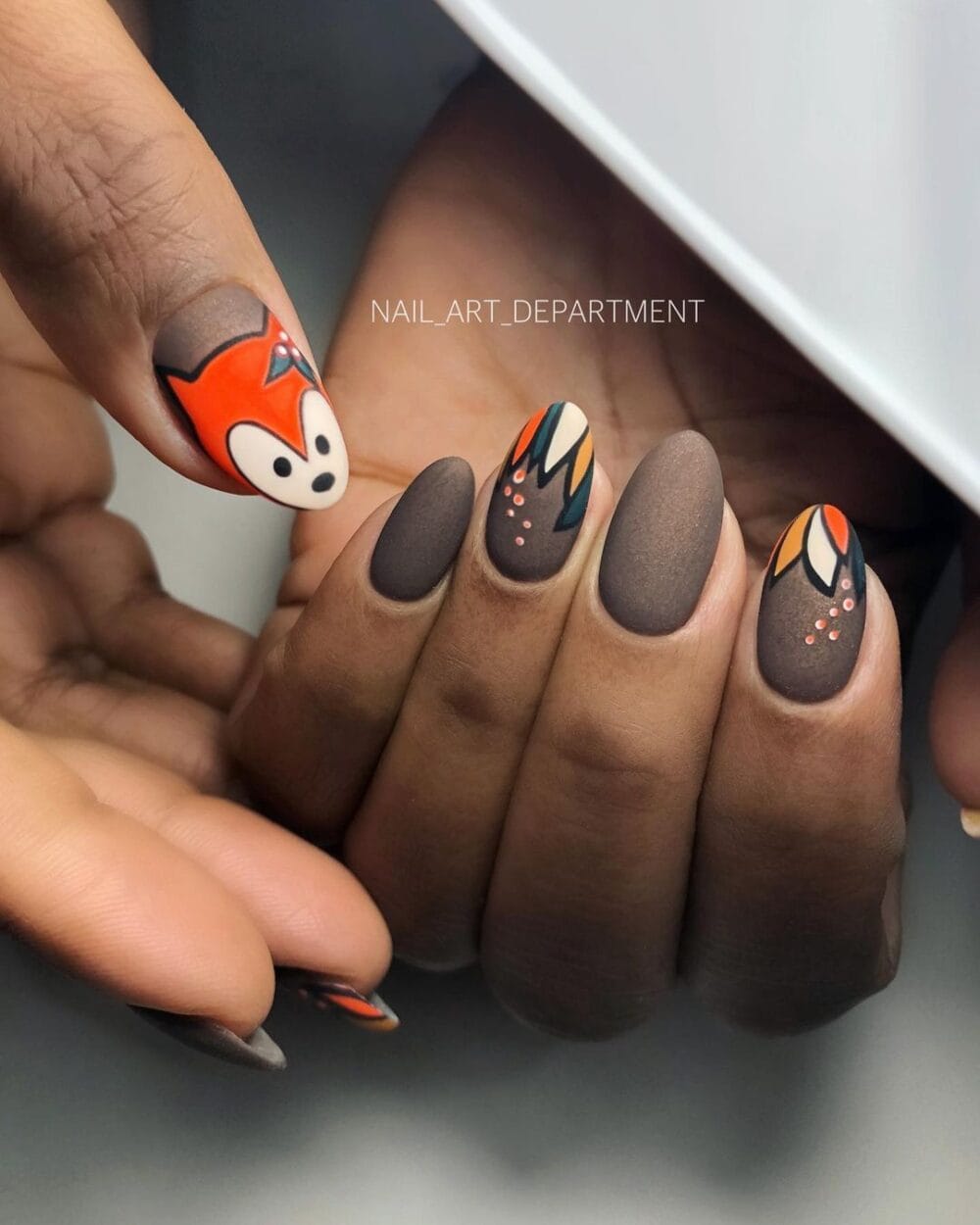 Photo: nailart.department
These gorgeous subtle brown matte nails with adorable fox designs bring a touch of woodland charm to your Thanksgiving look.

Birch Tree Thanksgiving Nails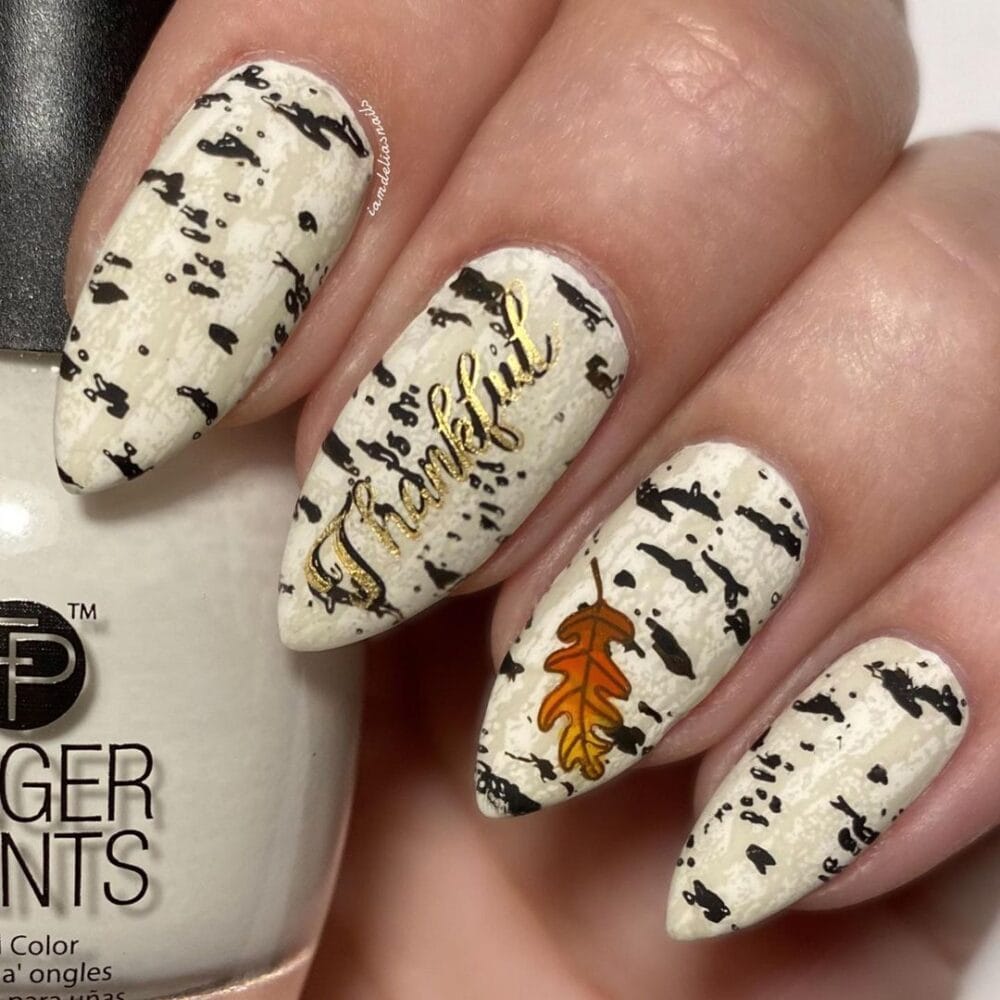 Photo: iamdeliasnails
Capture the beauty of birch trees in your Thanksgiving nail art for a nature-inspired and unique look.

Black and White Plaid Nails with Pumpkins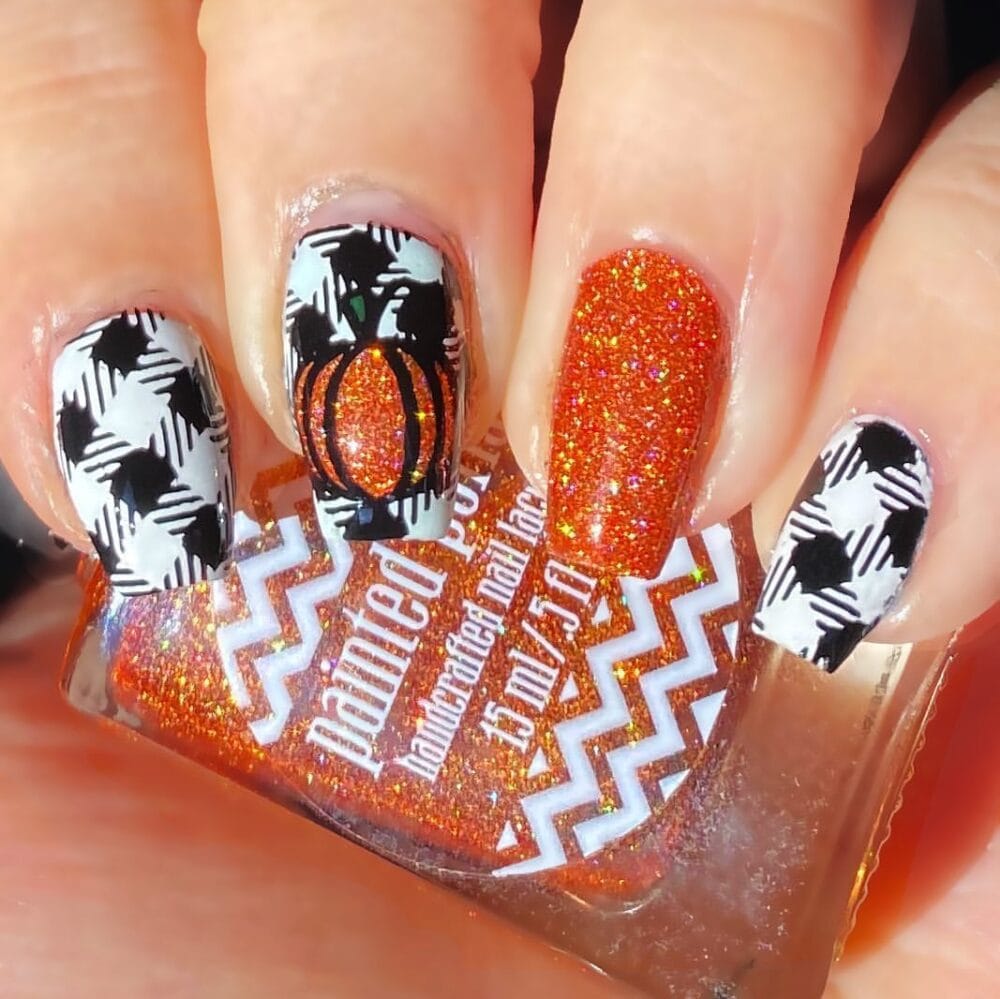 Photo: snowwhitequ33nnails
Step up your nail game with these fantastic black and white plaid nails featuring a cute pumpkin and orange glitter. A perfect blend of trendy and festive!

Matte Orange and Glitter Nails
Photo: _nails.from.mars_
Matte orange nails with a dash of glitter and plaid accents offer a vibrant and festive look for Thanksgiving festivities.

Charlie Brown Thanksgiving Nails with Snoopy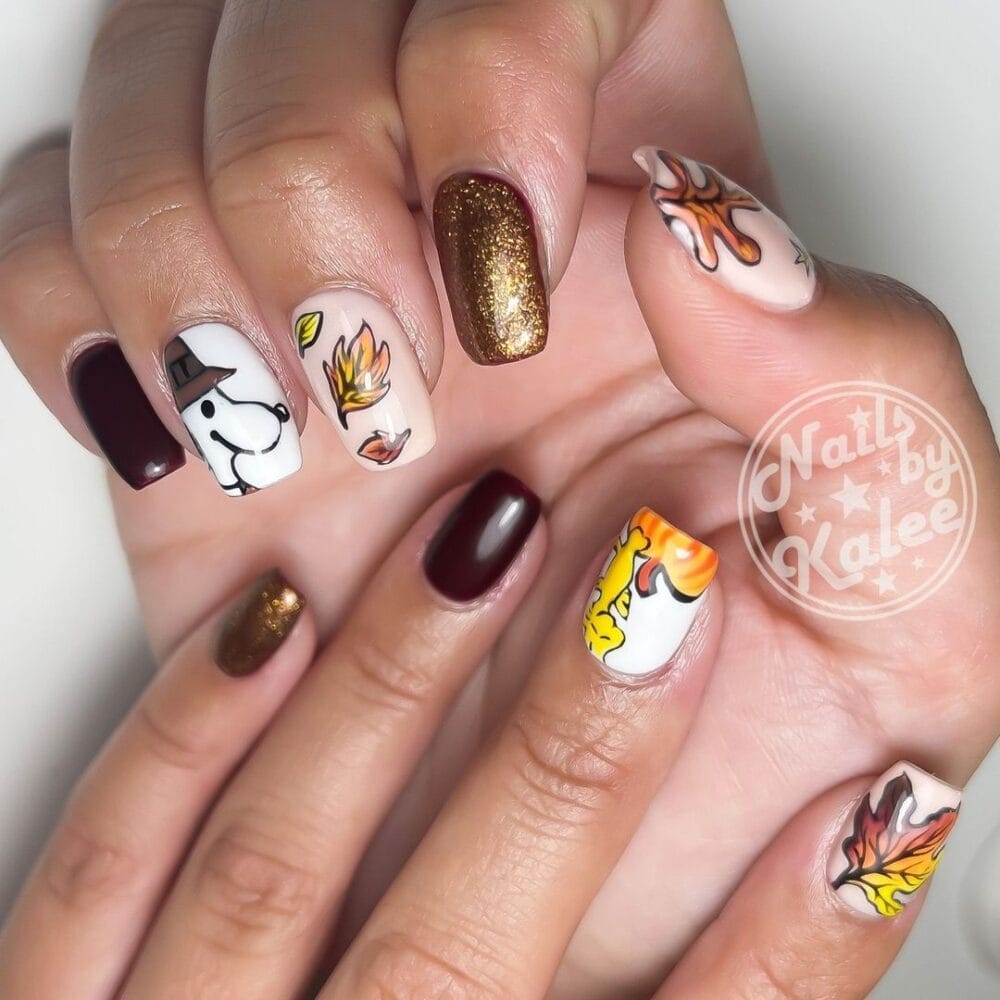 Photo: nailsbykalee
Relive the nostalgia of "A Charlie Brown Thanksgiving" with nails featuring Snoopy. It's a whimsical tribute to the holiday classic.

Glitter Lined French Tips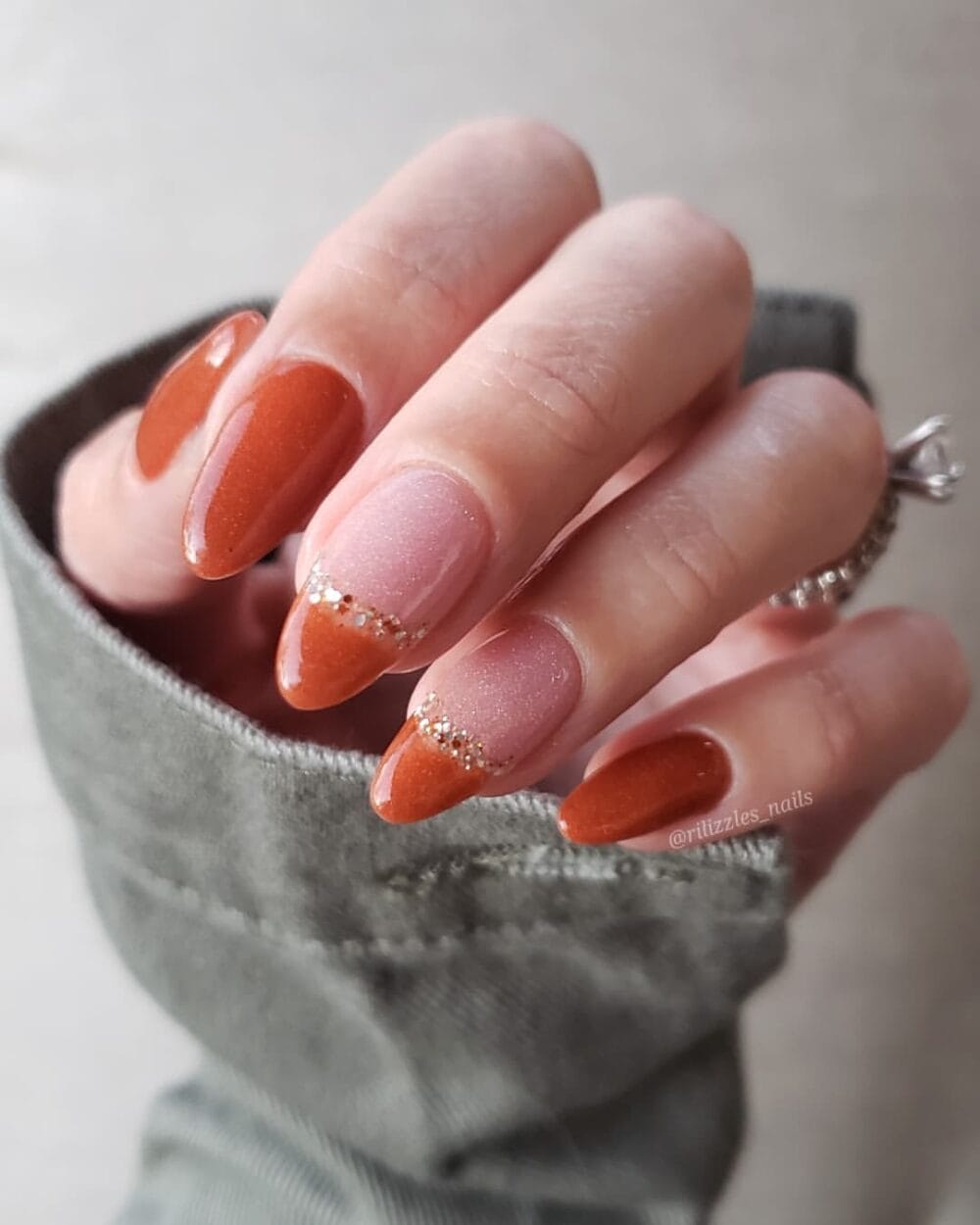 Photo: rilizzles_nails
Upgrade your French tips with this gorgeous shade of orange and a touch of glitter, adding a glamorous twist to your Thanksgiving nails.

Split Color Thanksgiving Nails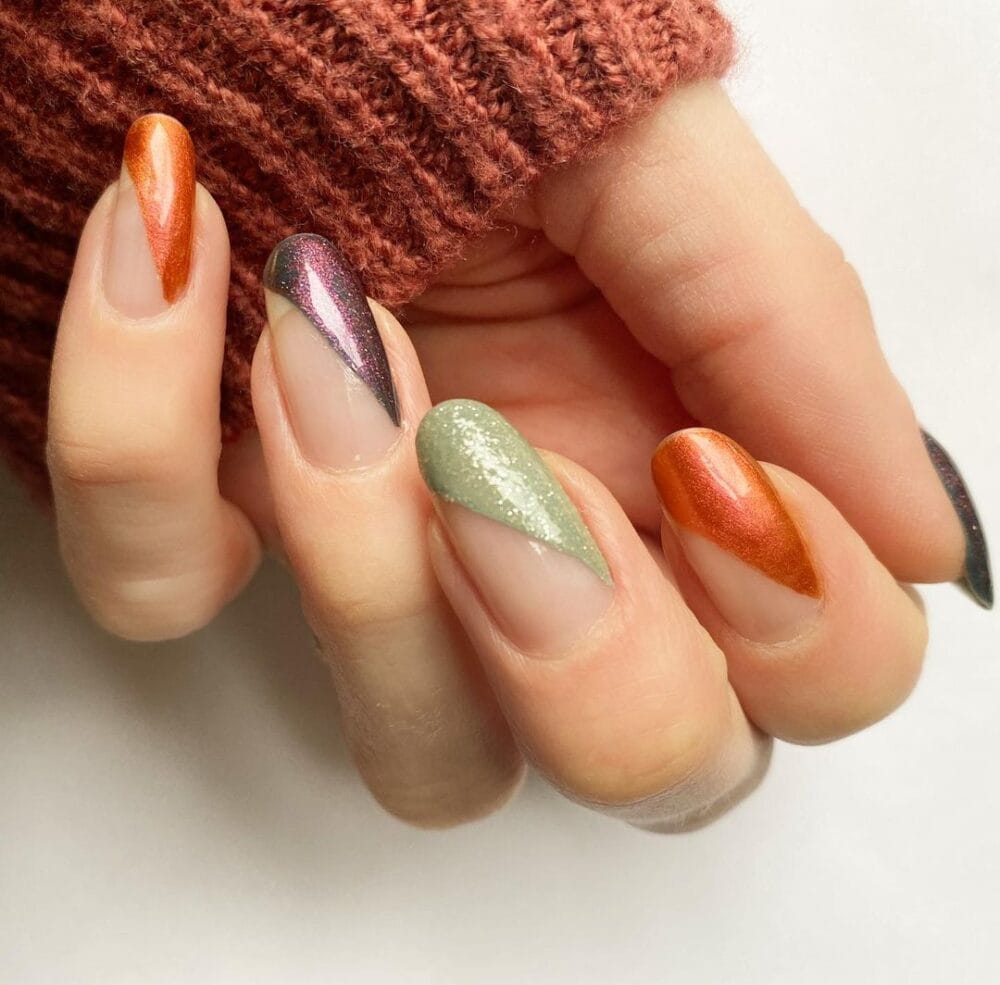 Photo: monicahues
These split-color Thanksgiving nails showcase a beautiful blend of fall hues. They're perfect for looking chic and creative during the holiday season.

Blue Flannel Pumpkin Nails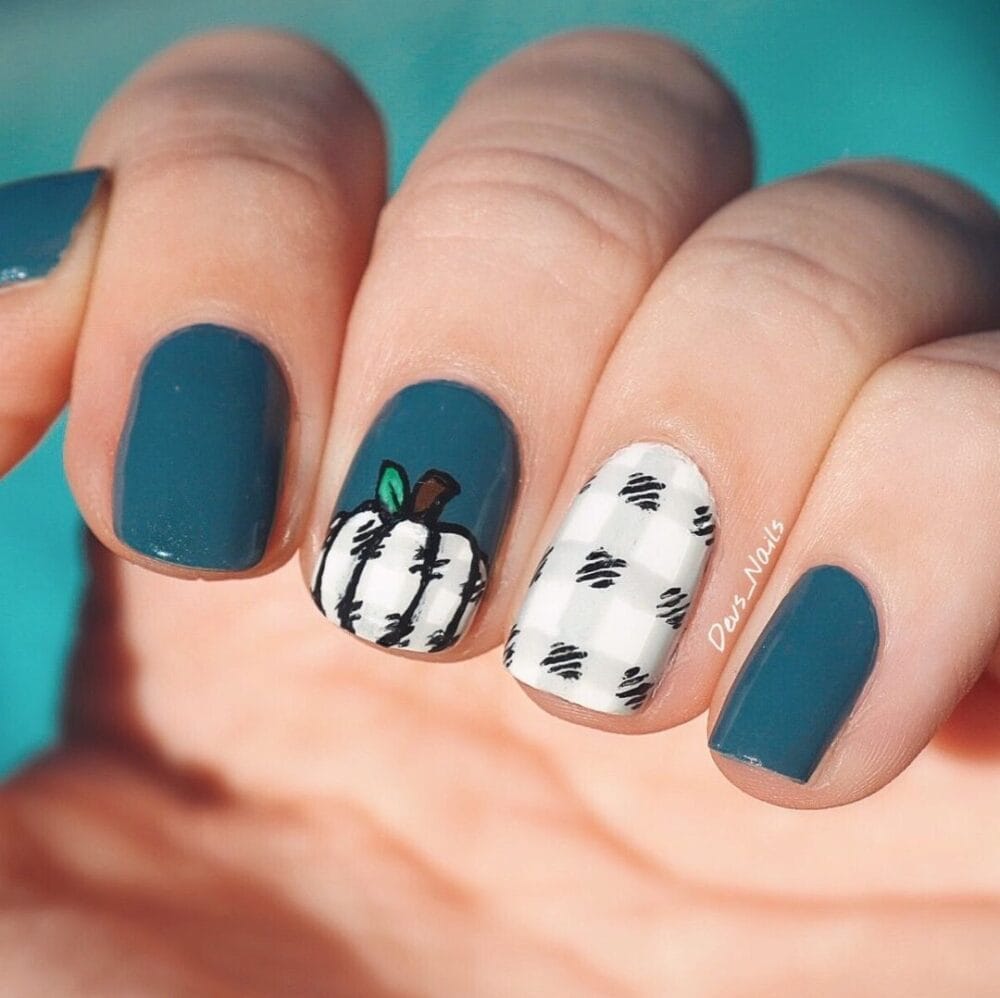 Photo: devs_nails
This gorgeous shade of blue paired with a cozy flannel pattern and pumpkin embellishments perfectly capture the essence of the autumn season.
Give Thanks + Feather Nails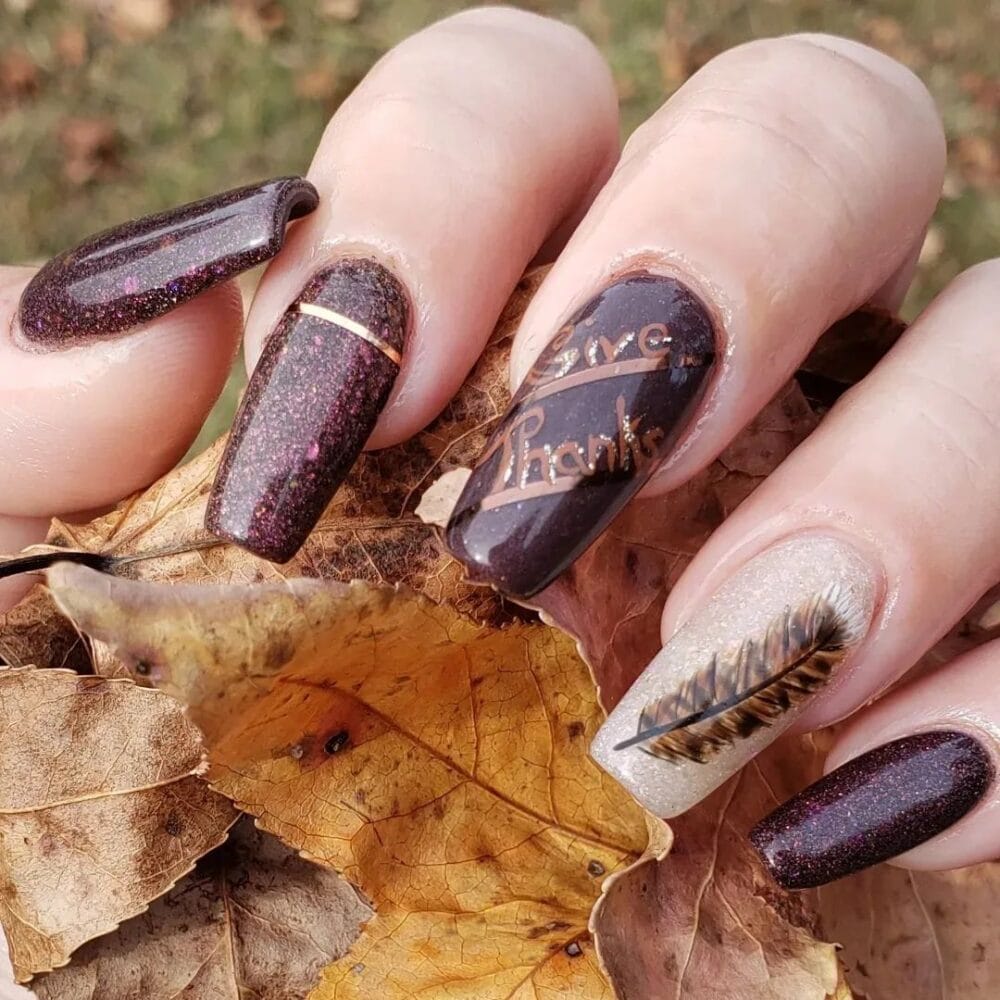 Photo: lunar_phoenix_custom.nails
Celebrate the spirit of gratitude with these creative Thanksgiving nails. The intricate feather designs and the heartwarming message of thankfulness make this nail art a beautiful expression of the holiday season.

That's it for Thanksgiving Nails!
And there you have it, my lovely friends! Thanksgiving is about to get a whole lot more stylish with these gorgeous Thanksgiving nail ideas 2023.
These will work really well for a family Thanksgiving dinner or even just as a fun fall manicure.
So go ahead, pick your favorite design, and let your inner autumn spirit shine through those gorgeous nails.

Related: The Ultimate 10-Step Guide to Perfect Manicure at Home