Are you looking for tips and tricks to enhance your appearance and create a slimmer silhouette?
Dressing in a way that flatters your body shape can work wonders, boosting your confidence and helping you feel fabulous in your own skin.
Save on Pinterest: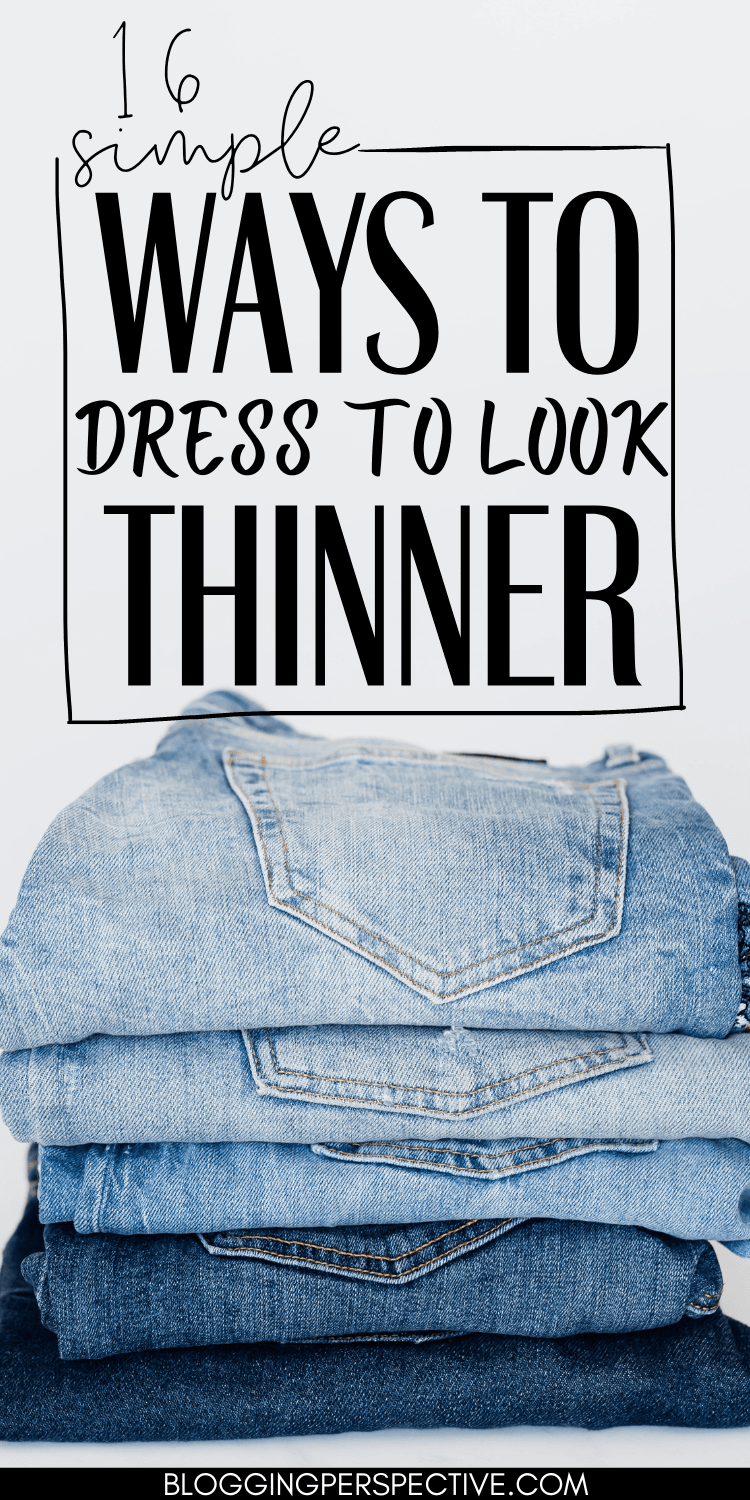 In this comprehensive guide, we'll explore various fashion techniques and strategies to help you achieve a slimmer look effortlessly. So, let's dive in and discover the secrets of dressing slimmer!
1. Embrace High-Rise Jeans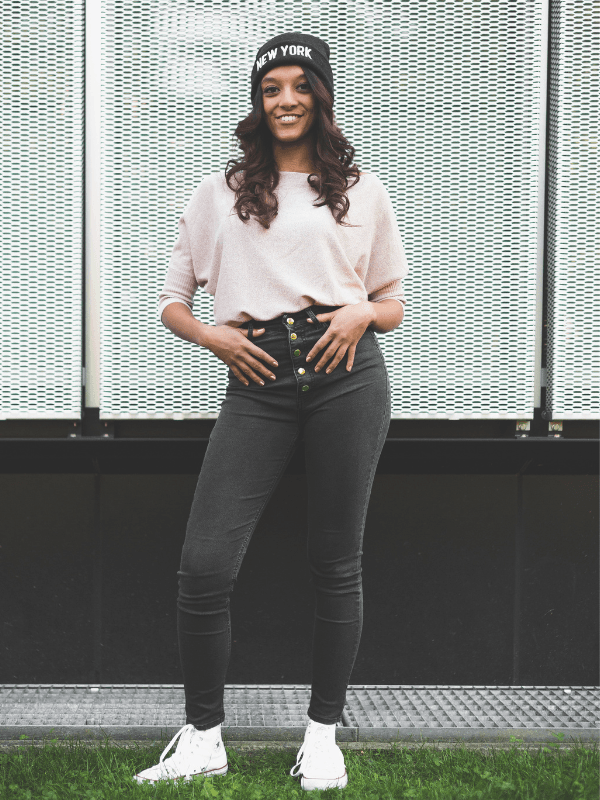 When it comes to achieving a slimmer appearance, high-rise jeans are your new best friend.
These stylish bottoms sit above your natural waistline, instantly elongating your legs and defining your waist. Pair them with a tucked-in blouse or a cropped top to accentuate your shape and create a visually appealing hourglass figure.
2. Master the Art of Strategic Layering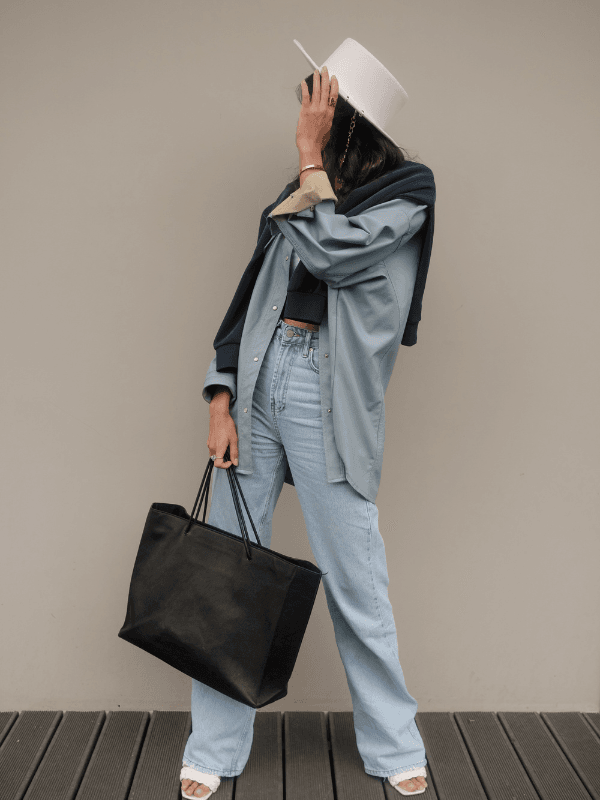 Layering isn't just for staying cozy during chilly weather—it's also a powerful tool for creating a slimmer look. The key is to layer strategically, focusing on lightweight fabrics and elongating shapes.
For example, start with a well-fitted base layer, add a flowy cardigan or a structured blazer, and finish off with a long, open-front vest. This combination adds depth to your outfit while maintaining a streamlined appearance.
3. Invest in Tailored Clothing
Tailored clothing is a game-changer when it comes to dressing slimmer. Whether it's a blazer, a dress, or a pair of pants, opting for tailored pieces can enhance your natural shape and give you a polished and put-together look.
The precision tailoring helps create clean lines that flatter your figure, making you appear leaner and more confident.
4. Say No to Horizontal Patterns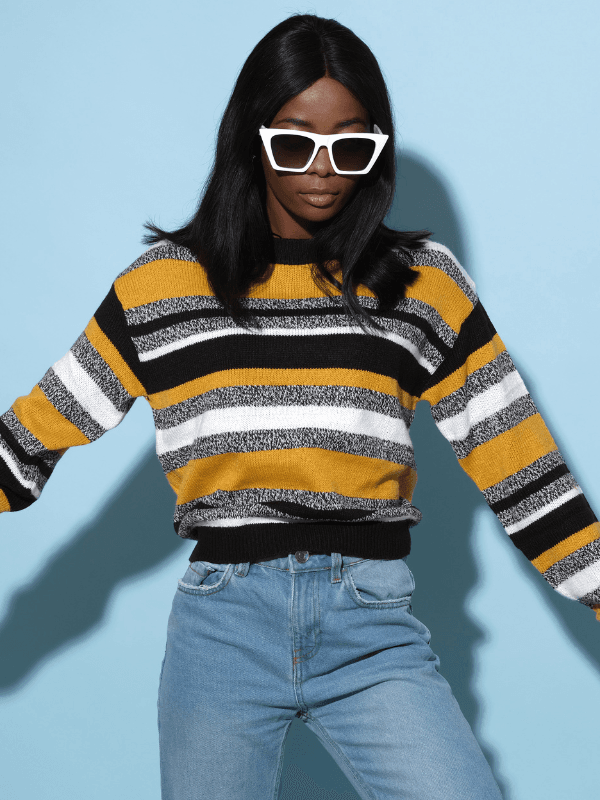 Horizontal patterns can widen your frame, making you appear broader than you actually are. Instead, opt for clothing with vertical stripes or patterns.
Vertical lines draw the eye upward and create an illusion of length, making you appear taller and more slender. So, next time you're shopping, keep an eye out for garments with vertical detailing—it's an effortless way to dress slimmer.
5. Choose the Right Footwear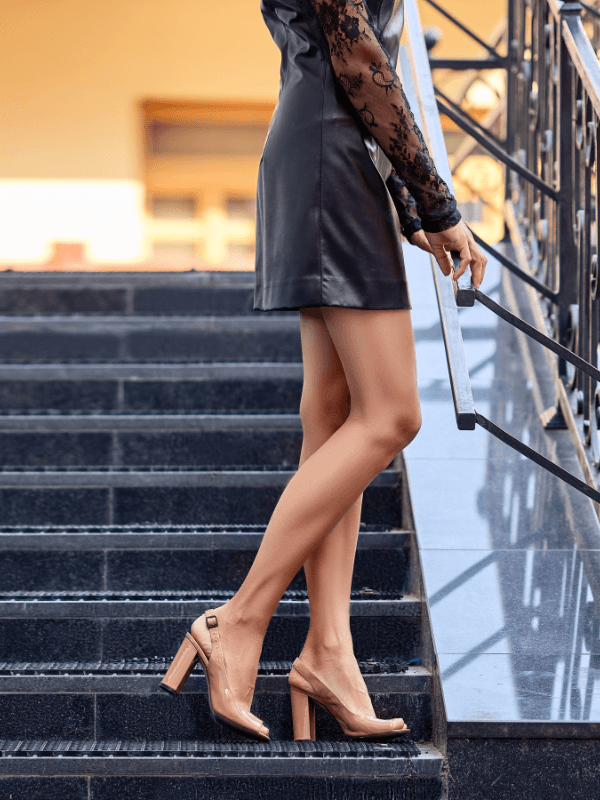 Your choice of footwear can have a significant impact on how you perceive your body proportions. When aiming for a slimmer look, go for nude pumps or heels that match your skin tone.
These shoes create a seamless visual continuation of your legs, making them appear longer and leaner. Additionally, pointed-toe shoes can also contribute to the elongating effect, so consider incorporating them into your outfit.
6. Cinch Your Waist with a Belt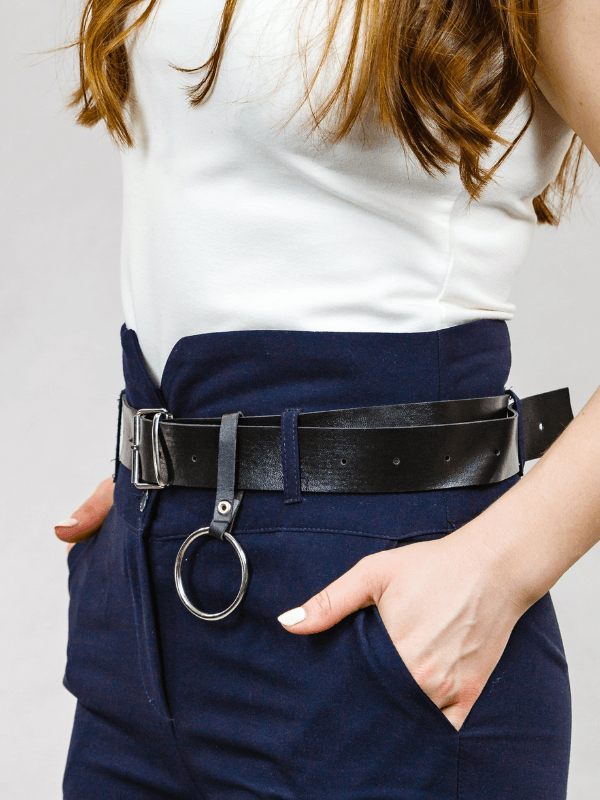 Accentuating your waistline is a clever trick to create the appearance of an hourglass figure. A well-placed belt can work wonders, cinching your waist and creating a defined silhouette.
Opt for a medium-width belt in a contrasting color to add visual interest and draw attention to your waist. You can wear it over a dress, a tunic, or even a cardigan—it's a simple yet effective way to dress slimmer.
7. Rock Monochromatic Outfits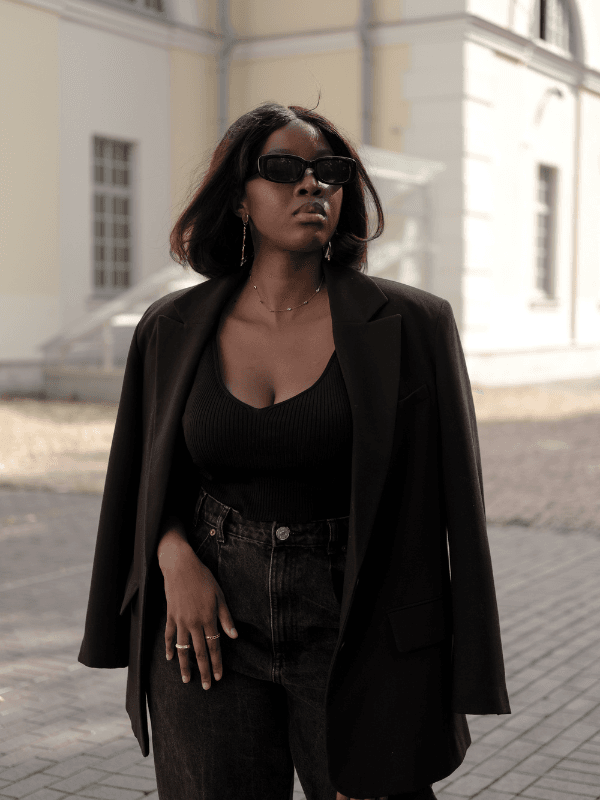 Monochromatic outfits are a powerful tool for achieving a streamlined and elongated look. When you wear a single color from head to toe, you create a visually seamless line that makes you appear taller and leaner.
Experiment with different shades and textures within the same color family to add depth and interest to your ensemble. Monochromatic dressing is effortlessly chic and can instantly transform your appearance.
8. Embrace Flattering V-Necklines
V-neck tops, dresses, and sweaters are incredibly flattering and can make your upper body appear slimmer. The V-shape draws the eye vertically, elongating your neck and creating the illusion of a more slender torso.
Opt for tops with a moderate V-neckline that suits your comfort level and body shape. You can also try layering a delicate necklace that follows the line of the V-neck for an added touch of elegance.
9. Play with Vertical Stripes
Vertical stripes are a timeless pattern that can work wonders in creating a longer and leaner appearance. Whether it's a blouse, a dress, or a pair of pants, opt for garments with vertical stripes.
These stripes draw the eye up and down, giving the illusion of height and a more slender figure. Feel free to experiment with different stripe widths and colors to find what suits your personal style best.
10. Choose Well-Fitting Clothes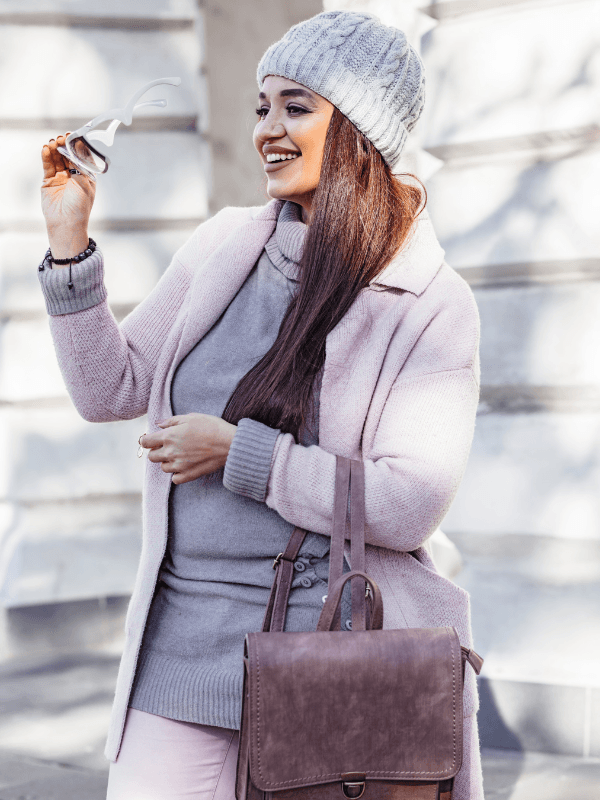 One of the fundamental principles of dressing slimmer is to choose well-fitting clothes. Avoid baggy or oversized garments that add unnecessary bulk to your silhouette.
Similarly, overly tight clothing can highlight areas you may want to downplay. Instead, opt for pieces that skim your body, accentuating your curves without clinging too tightly. Tailored clothing is a great option as it is specifically designed to fit your body shape.
11. Embrace the Power of Dark Colors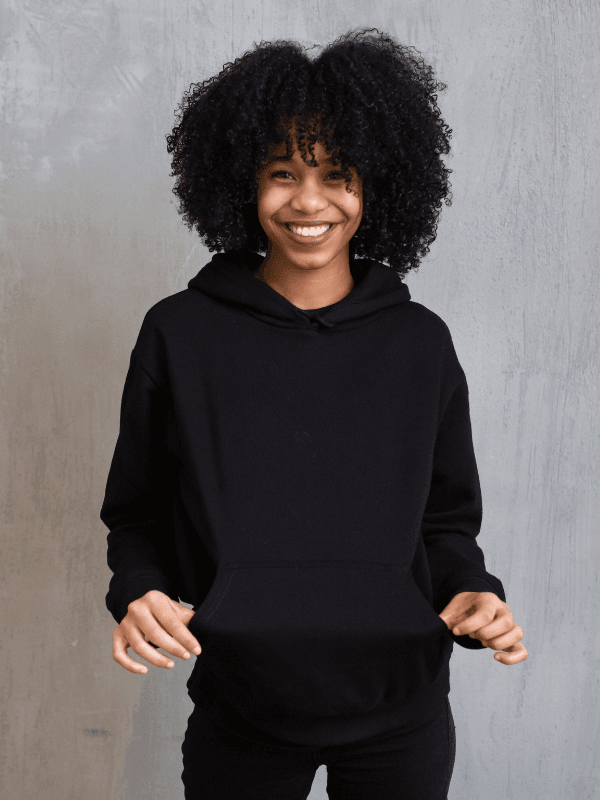 Dark colors have long been known for their slimming effect. Shades like black, navy, charcoal gray, and deep burgundy create a visually slimming appearance by absorbing light and creating a sense of depth.
Incorporate dark colors into your wardrobe for bottoms, dresses, blazers, and outerwear. However, don't be afraid to add pops of color with accessories or complementary lighter shades in strategic areas to create balance and interest.
12. Choose Vertical Details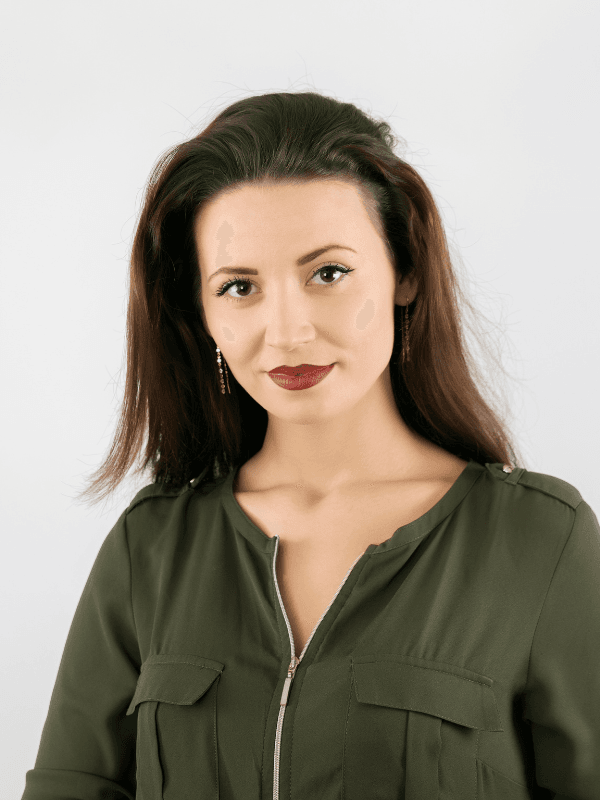 When selecting clothing items, keep an eye out for vertical details such as pleats, seams, or zippers. These details create vertical lines that draw the eye up and down, elongating your silhouette.
Look for pants with vertical seams, dresses with front or back pleats, or blouses with vertical zipper accents. These small design elements can make a big difference in creating the illusion of a slimmer body shape.
13. Opt for Well-Structured Fabrics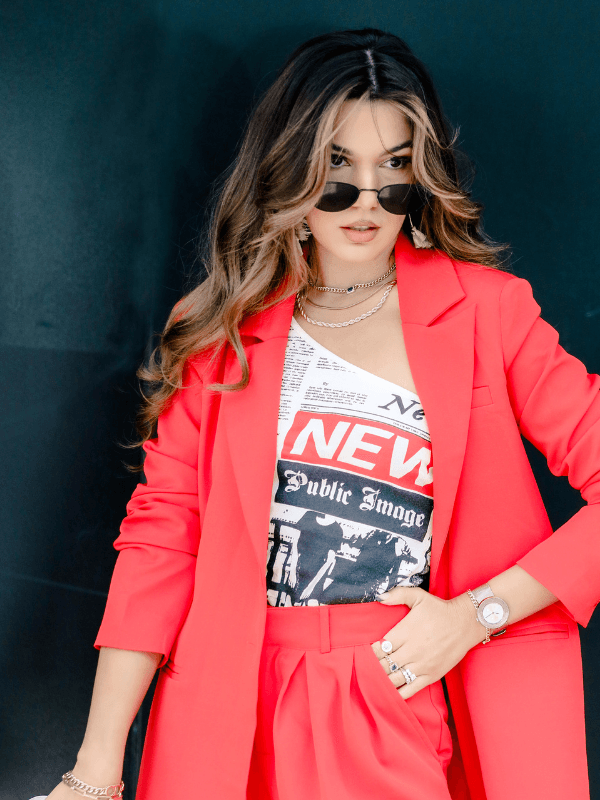 Choosing the right fabrics can significantly impact how you appear in your clothes. Opt for well-structured fabrics that provide shape and hold, such as structured cotton, twill, or blended materials.
These fabrics help smooth out your silhouette, creating a more streamlined look. Avoid flimsy or clingy fabrics that may emphasize areas you'd rather downplay.
14. Strategic Color Blocking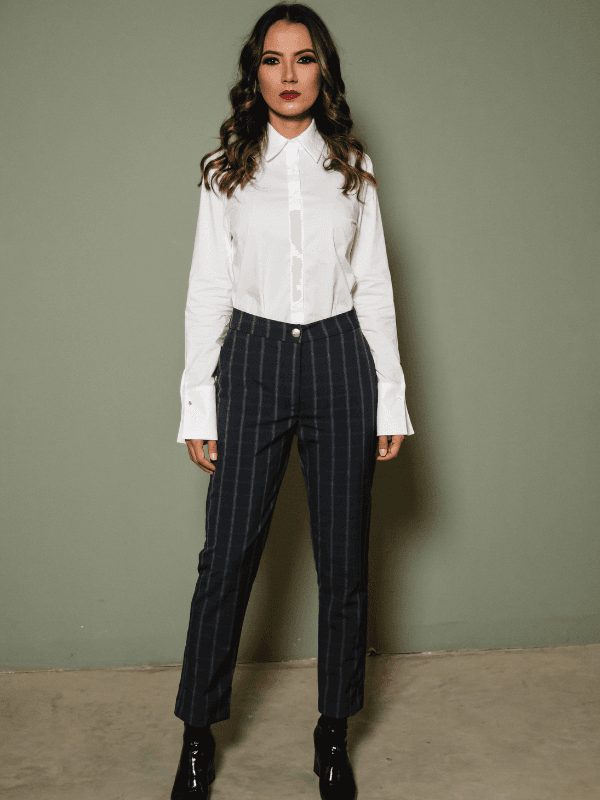 Color blocking is a clever technique to visually sculpt your body shape. By using darker colors on areas you want to minimize and lighter shades on areas you want to accentuate, you can create the illusion of a slimmer silhouette.
For example, wearing darker bottoms with a lighter-colored top can draw attention upward and create a more balanced appearance. Experiment with different color combinations to find what works best for you.
15. Invest in Shapewear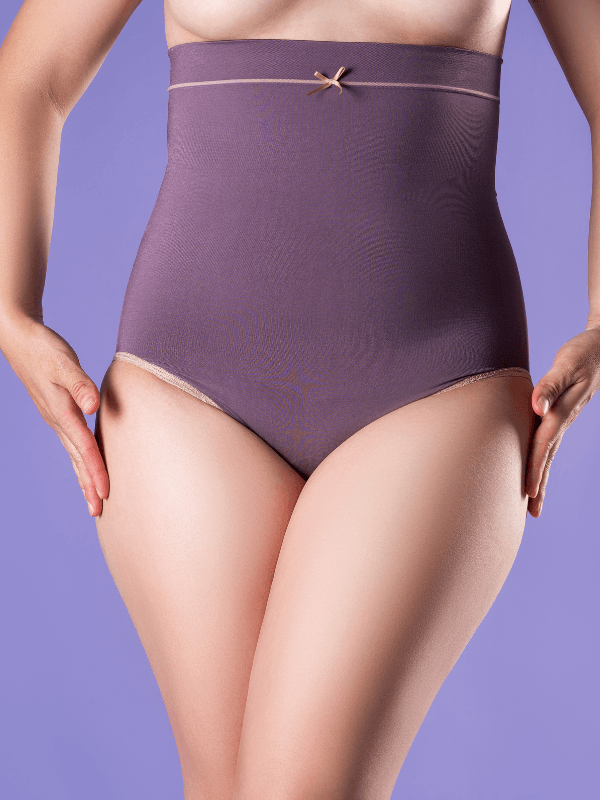 Shapewear can be a secret weapon in achieving a smoother and more streamlined look. These undergarments are designed to provide support and enhance your natural shape, helping you feel more confident in your clothes.
Look for shapewear that targets your specific areas of concern, whether it's the waist, thighs, or abdomen. Remember to choose the right size for a comfortable fit that doesn't create bulges or discomfort.
16. Add Asymmetrical Elements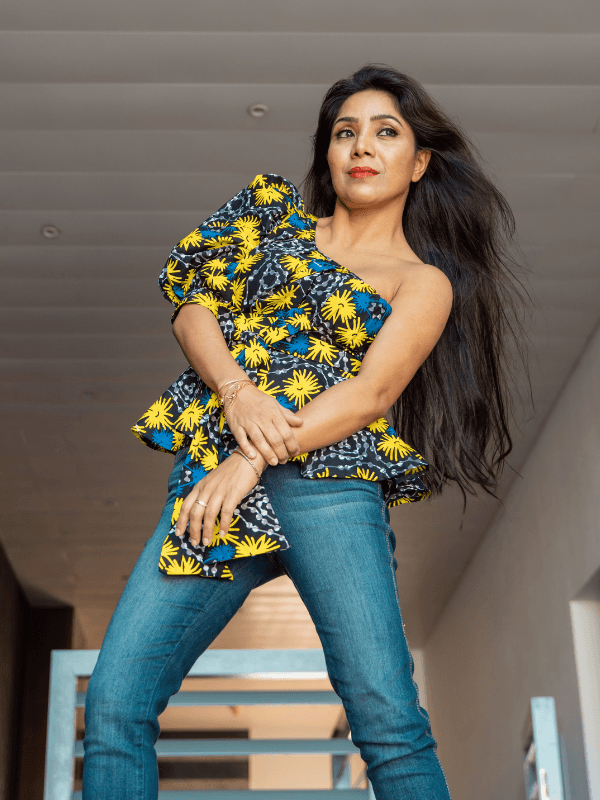 Asymmetrical cuts and designs can be a stylish way to divert attention and create a more visually interesting silhouette. Look for dresses or tops with asymmetrical hemlines or one-shoulder styles.
These asymmetrical elements break up the symmetry of your outfit and draw the eye away from areas you may want to minimize, giving the illusion of a slimmer figure.
Tips on How to Dress Slimmer: Conclusion
In conclusion, dressing slimmer is not about conforming to societal standards or hiding your true self. It's about embracing your unique body shape and using fashion techniques to enhance your natural beauty.
By following these tips, you can create a wardrobe that flatters your figure and makes you feel confident and stylish. Remember, confidence is the most important accessory you can wear.
Regardless of your body shape or size, dressing in a way that makes you feel comfortable and empowered will radiate beauty from within.
So, experiment, have fun, and let your personal style shine through. Dressing slimmer is all about embracing your individuality and celebrating your body in all its unique glory.
Enjoyed this article? Make sure to check out 15 Simple Habits of Women Who Always Dress Well!