Achieving a healthy lifestyle is an aim that most of us pursue. However, when life gets hectic, it can feel like an uphill battle to prioritize our well-being.
The good news is that with a little planning and some simple strategies, you can create a healthy routine that seamlessly fits into your busy schedule.
In this blog post, we'll explore effective tips and tricks to help you start and stick to a healthy lifestyle, even when you're pressed for time.
PIN THIS FOR LATER: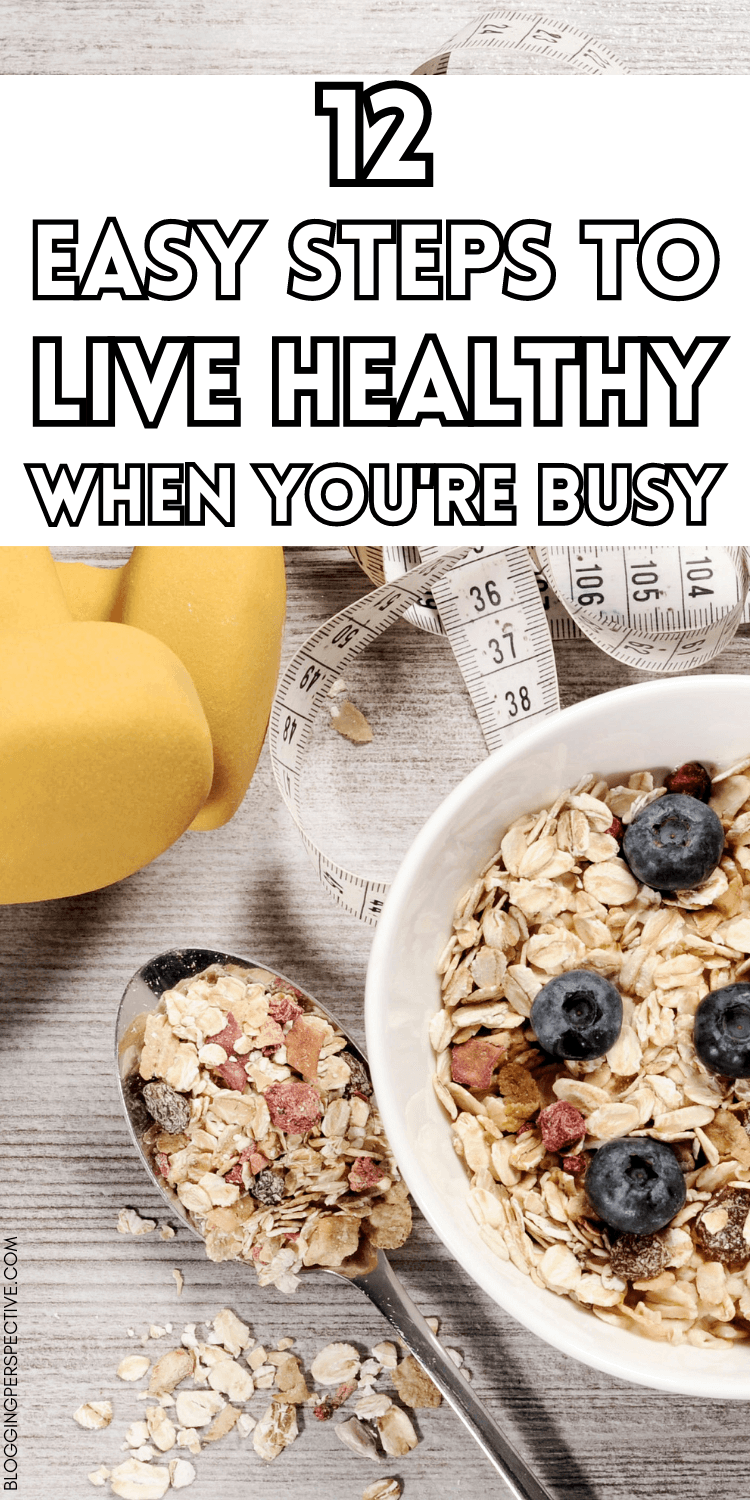 Plan Your Week
Creating a routine and planning your week are essential first steps. Take a moment to assess your schedule and identify pockets of time that can be dedicated to your well-being.
Whether it's waking up a bit earlier or setting aside specific time slots during the day, having a consistent routine makes it easier to incorporate healthy habits into your busy life.
Planning your week in advance is also incredibly helpful. Take a few minutes each weekend to map out your schedule, including meals, workouts, and relaxation time. This way, you can ensure that you have allocated time for healthy activities and minimize the chances of overlooking or forgetting them.
Make the Most of Your Time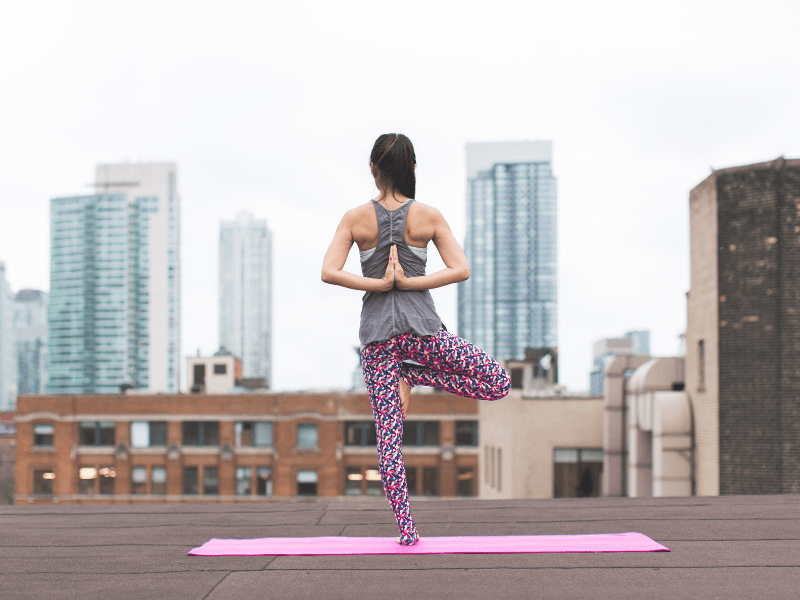 To make the most of your time, look for small opportunities throughout the day to engage in healthy behaviors.
Instead of mindlessly scrolling through social media during your lunch break, use that time to take a brisk walk outside or squeeze in a quick workout.
Every little bit adds up, and these small actions can have a significant impact on your overall well-being.
Always Have Water on Hand
Staying hydrated is super important for maintaining a healthy lifestyle, especially when you're busy.
Keep a reusable water bottle with you at all times and make it a habit to sip water throughout the day.
Not only will this keep you hydrated, but it can also help curb unnecessary snacking and keep your energy levels up.
Don't Skip Meals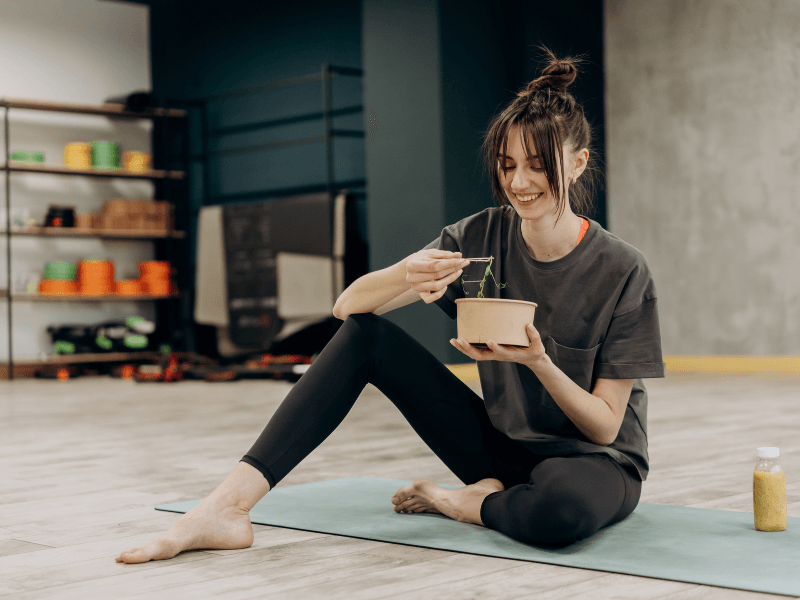 Plan your meals in advance and aim to eat at consistent times each day. This will help regulate your metabolism, prevent excessive hunger, and make healthier food choices.
When you have a busy schedule, having a meal plan and following a schedule can save you time and reduce the temptation to opt for unhealthy fast food or snacks.
Quick Smoothies
Smoothies are a fantastic way to get a nutritious meal on the go.
Invest in a good blender and keep your pantry stocked with frozen fruits, leafy greens, and protein powder.
In the mornings or whenever you're short on time, whip up a quick smoothie packed with vitamins, minerals, and protein to fuel your day.
Frozen Vegetables
When you're short on time, it can be tempting to opt for unhealthy fast food or processed meals.
However, frozen vegetables are a convenient and nutritious option.
They retain their nutritional value and are quick to prepare. Add frozen veggies to stir-fries, soups, or omelets for a healthy and time-saving meal.
Meal Prep
Meal prepping is a game-changer for busy individuals who want to maintain a healthy lifestyle.
Set aside a designated time each week to plan and prepare your meals in advance. Not only does this save you time during the week, but it also ensures that you have nutritious and balanced meals ready to go when you need them.
Invest in some quality food containers, so you can easily portion out your meals and take them with you wherever you go.
Carry Healthy Snacks
Additionally, always carry healthy snacks with you to avoid reaching for unhealthy options when hunger strikes.
Stock up on nuts, fruits, granola bars, or cut-up veggies to have on hand whenever you need a quick and nutritious bite.
By having nutritious options readily available, you can curb hunger and avoid the temptation of reaching for unhealthy alternatives. It's all about being prepared and setting yourself up for success.
Order Groceries to Be Delivered
Online grocery shopping has become increasingly popular, and for a good reason.
By ordering your groceries to be delivered to your house, you save time and avoid the stress of navigating crowded supermarkets.
Use this convenient service to ensure that you always have a stock of fresh fruits, vegetables, lean proteins, and healthy snacks at home.
Fit Workouts Into a Busy Schedule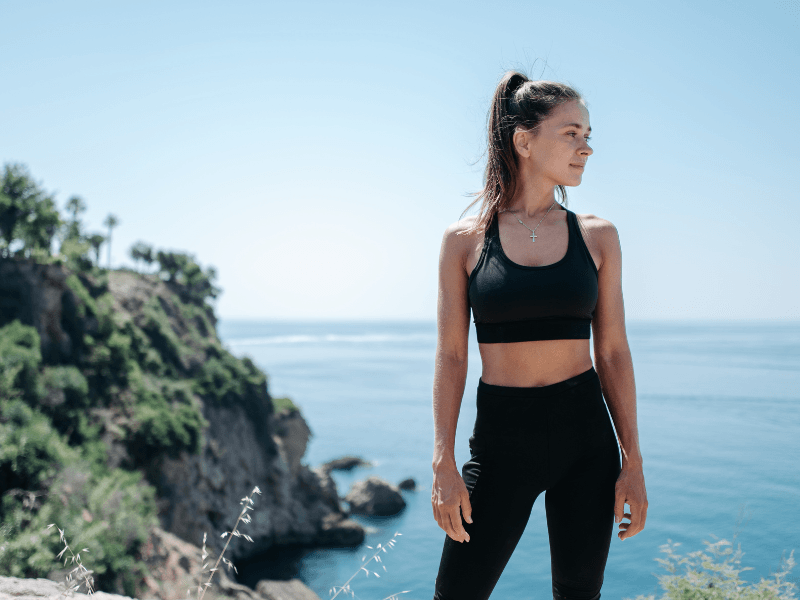 Exercise is a vital component of a healthy lifestyle, but finding time for workouts can be a challenge when you're busy.
However, with a bit of creativity, you can incorporate exercise into your daily routine without disrupting your schedule. Here are some effective strategies to fit workouts into a busy schedule:
HIIT Workouts: High-Intensity Interval Training (HIIT) workouts are perfect for busy individuals. They are short, intense bursts of exercise that can be done in as little as 10 to 20 minutes. Incorporate HIIT workouts into your routine a few times a week to get your heart rate up, burn calories, and improve your overall fitness. Check out our guide for the best HIIT workouts you can do when you're short on time.
Exercise While You Watch: If you have a favorite TV show or a Netflix series you enjoy, use that time to multitask. Perform bodyweight exercises like squats, lunges, or planks while watching your favorite shows. This way, you can catch up on your favorite entertainment while also getting some exercise in.
Use a Standing Desk: If you have a desk job or spend a significant amount of time working at a computer, consider using a standing desk. Standing instead of sitting can help increase your daily activity level, improve posture, and burn more calories throughout the day.
Stretch if You Can't Do a Full Workout: On days when time is extremely limited, don't skip exercise altogether. Instead, take a few minutes to stretch your body. Stretching can help improve flexibility, relieve muscle tension, and increase blood flow. Even a short stretching session can have a positive impact on your overall well-being.
Don't Beat Yourself Up
It's important to remember that living a healthy lifestyle is not about perfection but about consistency.
There will be days when you may slip up or make less-than-ideal choices, and that's okay. What matters most is your commitment to getting back on track and making healthier choices moving forward.
Set Realistic Goals: Start with small, achievable goals that align with your busy lifestyle. Celebrate each milestone you reach, no matter how small, and use them as motivation to continue making progress.
Seek Support: Surround yourself with a supportive network of friends, family, or online communities who share similar health goals. Lean on them for encouragement, accountability, and advice when needed.
Take Time to Relax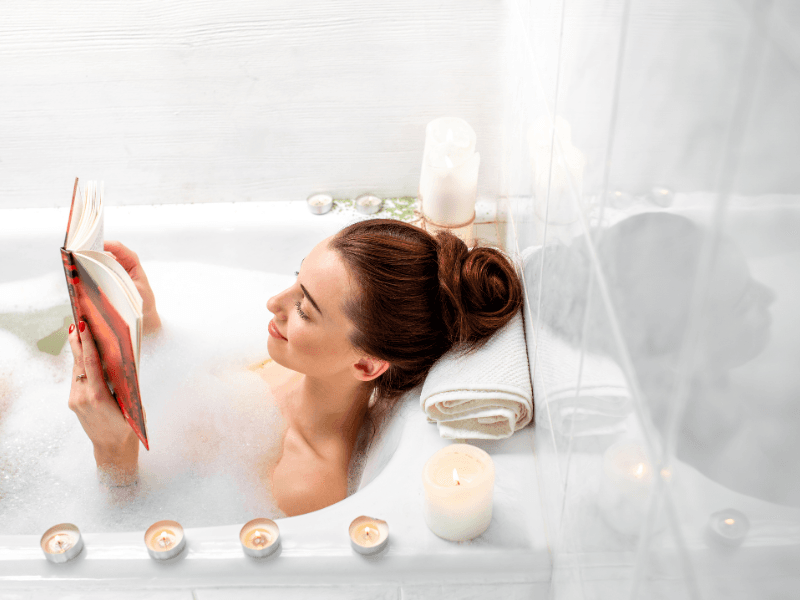 In the midst of a busy schedule, it's crucial to prioritize self-care and relaxation. Taking time to recharge not only benefits your physical health but also supports your mental and emotional well-being.
Practice Mindfulness or Meditation: Set aside a few minutes each day for mindfulness or meditation. Find a quiet space, focus on your breath, and allow yourself to be present in the moment. Apps and guided meditation resources can be helpful for beginners.
Engage in Hobbies: Make time for activities that bring you joy and help you unwind. Whether it's reading, listening to music, painting, or gardening, engaging in hobbies nurtures your creativity and provides a mental break from your busy schedule.
Prioritize Sleep: Adequate sleep is vital for overall health and well-being. Aim for 7-9 hours of quality sleep each night by establishing a regular sleep routine and creating a comfortable sleep environment.
Connect with Loved Ones: Maintain social connections with friends and family, even when life gets busy. Schedule regular catch-ups or activities to ensure you have a support system and moments of relaxation and laughter.
Conclusion – How to Find Time to Get Healthy
Living a healthy lifestyle when you're busy is definitely challenging, but it's not impossible. By incorporating these strategies into your routine, you can take small but significant steps toward a healthier and more balanced life. Remember, it's all about finding what works for you and making sustainable choices that fit your schedule and preferences.
So, embrace the opportunities to move, nourish your body with wholesome foods, and prioritize self-care, even when life gets hectic. With determination and a positive mindset, you can achieve a healthy lifestyle that enhances your well-being and empowers you to thrive.