Have you ever felt that you were in a rut, unable to move forward, and stuck?
Everybody has experienced those times when drive seems to fade away and everything seems to lose its charm. But don't worry!
We'll look at some effective strategies in this post for getting yourself out of a rut and taking back control of your life.
So, tie your shoelaces, put on your adventure hat, and let's dive in!
Pin to read later: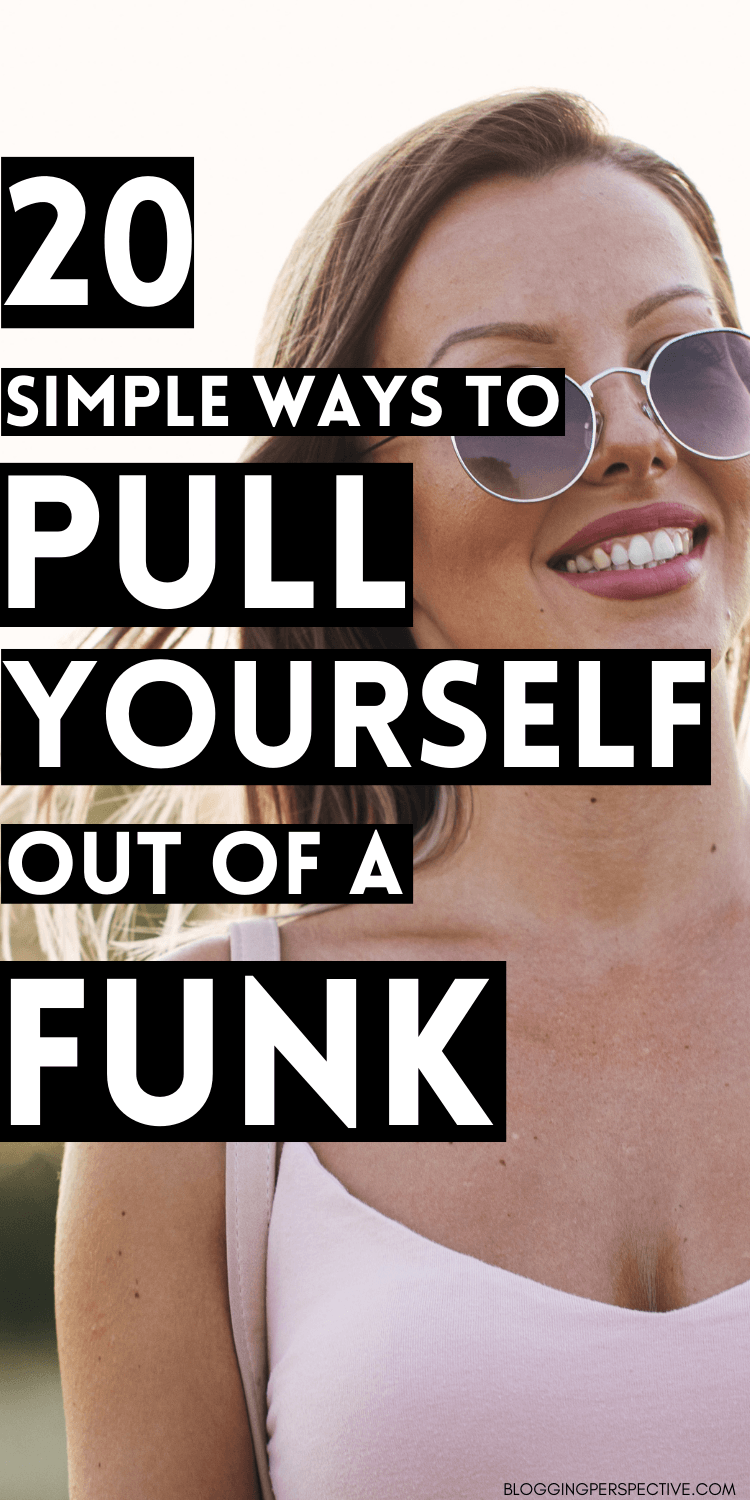 1. Go for a Really Long Walk
There's something magical about the simple act of putting one foot in front of the other. Going for a long walk not only helps you clear your mind but also gets your body moving.
Nature has a way of rejuvenating the spirit, so find a scenic trail, breathe in the fresh air, and let the worries fade away with each step.
2. Change Your Schedule and Routines
Sometimes being shackled by boring routines leads to becoming stuck in a rut. Change your timetable to bring some excitement. Try new things, get out of your routine, and get up a little earlier.
Accepting change can stoke your sense of enthusiasm and give you a new life force.
3. Embark on a Hiking Adventure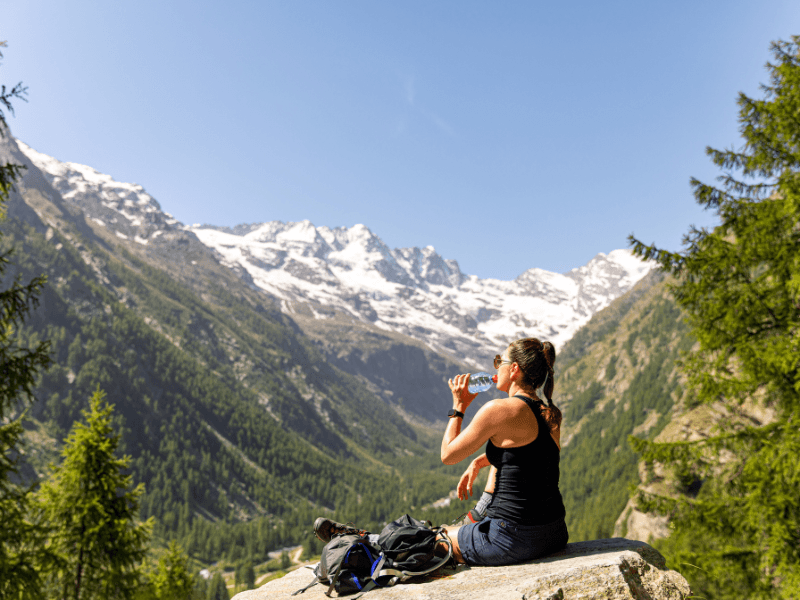 Why not answer the call of the great outdoors by going on a trekking adventure? Put on your boots, get your supplies, and head out into nature.
Hiking's physical and mental benefits for your body, mind, and soul can be tremendous. Find fresh routes, scale heights, and rediscover your inner power.
4. Take a Road Trip to Uncharted Territories
Sometimes all it takes to get out of a funk is a change of environment. Take off on an exciting road journey to unexplored territory by picking up your keys and hitting the open road.
Discover hidden jewels, interact with many cultures, and let the spirit-lifting sense of adventure take you. You'll be astounded by the fresh viewpoints that might materialize when traveling.
5. Reach Out and Connect with a Loved One
The love and support of family and friends can be a beacon of hope in trying times. Share your feelings with someone you can trust.
A heart-to-heart chat can provide insightful information, solace, and a different viewpoint. Being surrounded by understanding, encouraging people might give you the inspiration you need to get out of a slump.
6. Tune into the Uplifting Power of Music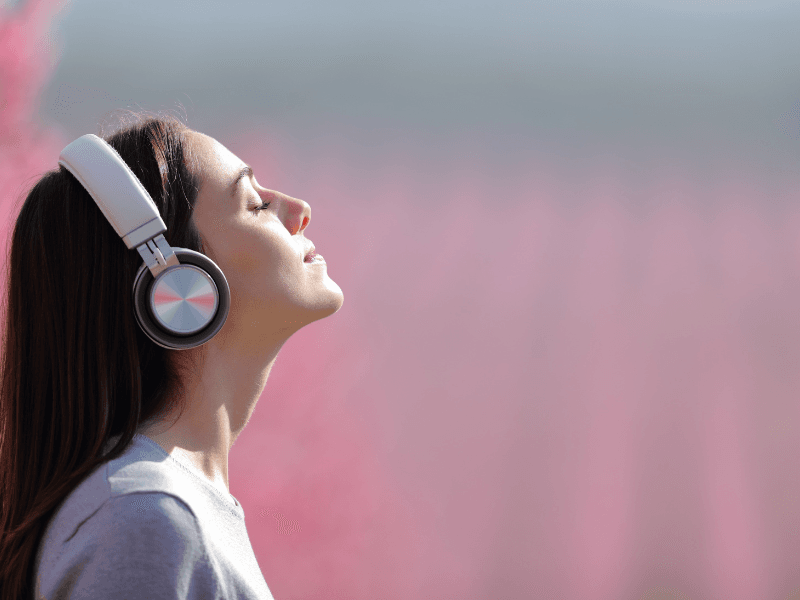 We can feel our emotions being sparked and our spirits being lifted by music. Make a playlist of upbeat, joyful songs that speak to your soul.
Let the songs wash away the gloom and fill your heart with joy, whether you want to sway to the beat or dance like no one is looking.
7. Find Inner Peace with Yoga
Yoga is more than just physical exercise; it's a holistic practice that cultivates harmony between the mind, body, and spirit. Roll out your yoga mat, stretch your limbs, and delve into the calming realm of mindfulness.
The gentle flow of yoga postures and focused breathing can help you find inner peace and regain balance in your life.
8. Rediscover the Charm of Your City
We frequently fail to notice the hidden gems in our own backyard. Spend the day discovering your city through new eyes.
Explore museums, stroll through parks, try out new eateries, and get acquainted with the culture of the area. By appreciating your surroundings, you might be inspired and develop a newfound love for the area you call home.
9. Clean Your Home
Our internal condition is significantly impacted by our external world. Spend some time organizing and purging your living area.
You'll notice a striking mental shift as you organize your space, get rid of things that are no longer needed, and establish a sense of order. Clarity and space for fresh opportunities to enter your life can both be found in a neat and peaceful home.
10. Embrace a Social Media Detox
Social networking can quickly eat up a large amount of our time and energy in the modern digital world. Consider engaging in a social media detox and taking a break from the online world.
Disconnect from the never-ending stream of updates, likes, and remarks. Instead, reclaim the present moment, partake in worthwhile offline pursuits, and rediscover the pleasure of in-person interactions.
11. Seek the Guidance of Therapy
When you're feeling down, there's no shame in asking for help. A qualified therapist can offer helpful advice and resources to help you get through difficult times.
Therapy provides a safe space for you to examine your emotions, identify underlying problems, and create efficient coping skills.
Always remember that asking for assistance is a sign of strength and that it can be a game-changing step in getting yourself out of a slump.
12. Slow Down and Practice Mindfulness
It's simple to be caught up in a flurry of commitments and responsibilities in the fast-paced world we live in. Spend time relaxing, inhaling deeply, and being conscious.
Practice presence-enhancing activities like journaling, meditation, or simply enjoying a cup of tea.
By doing it slowly, you give yourself the chance to get in touch with your inner self and discover order within the confusion.
13. Cultivate a Gratitude Practice
The blues can be successfully treated with gratitude. Spend a few minutes every day thinking about your blessings. Speak them out loud or record them in a thankfulness diary.
By concentrating on the positive aspects of your life, you can change your perspective and become more aware of the abundance all around you. Gratitude has the amazing power to improve your mood and alter your perspective on life.
14. Engage in Creative Outlets
Creativity has a way of unlocking hidden potential and igniting the spark within. Engage in creative outlets that bring you joy and allow your imagination to soar.
Whether it's painting, writing, cooking, or playing an instrument, immerse yourself in activities that tap into your creative energy.
Expressing yourself artistically not only serves as a distraction from the funk but also opens up new avenues of self-discovery.
15. Set Realistic Goals and Celebrate Progress
Setting realistic goals might give you a sense of purpose and direction when you're feeling stuck. Break down more ambitious goals into manageable chunks.
Celebrate each victory along the way to show your appreciation for your accomplishments. Recognizing your successes, no matter how minor, helps you develop a positive outlook and create momentum to help you get out of a slump.
16. Embrace Self-Care Practices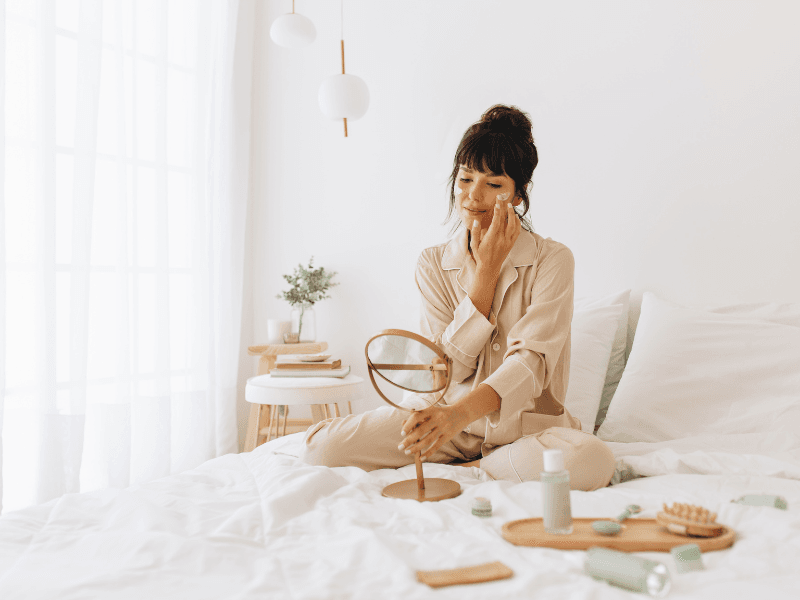 Self-care is essential for rejuvenating the mind, body, and soul. Prioritize activities that nourish and replenish you. Indulge in a relaxing bath, treat yourself to a massage, or curl up with a good book.
Taking care of yourself allows you to recharge and approach life with renewed vigor and clarity.
17. Surround Yourself with Positive Influences
Our emotional health is substantially influenced by the people we hang out with. Be in the company of inspiring, upbeat people who will motivate and inspire you.
Find communities or organizations that share your interests and principles. You'll discover inspiration and fortitude to get out of the slump by surrounding yourself with a supportive environment.
18. Embrace Change and Adaptability
Change is a constant in life, and embracing it can be liberating. Be open to new experiences, perspectives, and opportunities that come your way.
Embracing change requires a mindset of adaptability and a willingness to step outside your comfort zone.
By embracing the unknown, you'll discover hidden reservoirs of strength and resilience that can help you break free from the funk.
19. Practice Self-Reflection and Self-Compassion
Take the time to reflect on your thoughts, emotions, and actions. Self-reflection allows you to gain insights into patterns and behaviors that may contribute to feeling stuck.
Be kind and compassionate toward yourself throughout this process. Remember, everyone experiences ups and downs in life, and treating yourself with gentleness and understanding can facilitate healing and growth.
20. Find Meaningful Ways to Help Others
Reaching out to help others is sometimes the best way to boost oneself up. Find meaningful methods to assist individuals who are in need by performing deeds of kindness.
Participate in community service, mentor a person, or offer a sympathetic ear to a friend who is struggling. You'll have a tremendous feeling of fulfillment and purpose when you change the focus from your personal problems to having a good effect on other people's lives.
Conclusion – How to Pull Yourself Out of a Funk
Feeling stuck in a funk is a common human experience, but it doesn't have to define your life. By incorporating these strategies into your daily routine, you can pull yourself out of the funk and regain control over your life.
Whether it's going for a long walk, embracing change, seeking support, or engaging in self-care, remember that you have the power to reset, renew, and embrace a brighter future.