Are you in your twenties or thirties, wondering what skills you should acquire to navigate through this fast-paced and ever-changing world?
Look no further! In this blog post, we will explore essential life skills that everyone needs to learn during these formative years.
From budgeting and financial education to self-care and online security, these skills will empower you to lead a fulfilling and successful life.
So, let's dive in and unlock your potential!
PIN FOR LATER: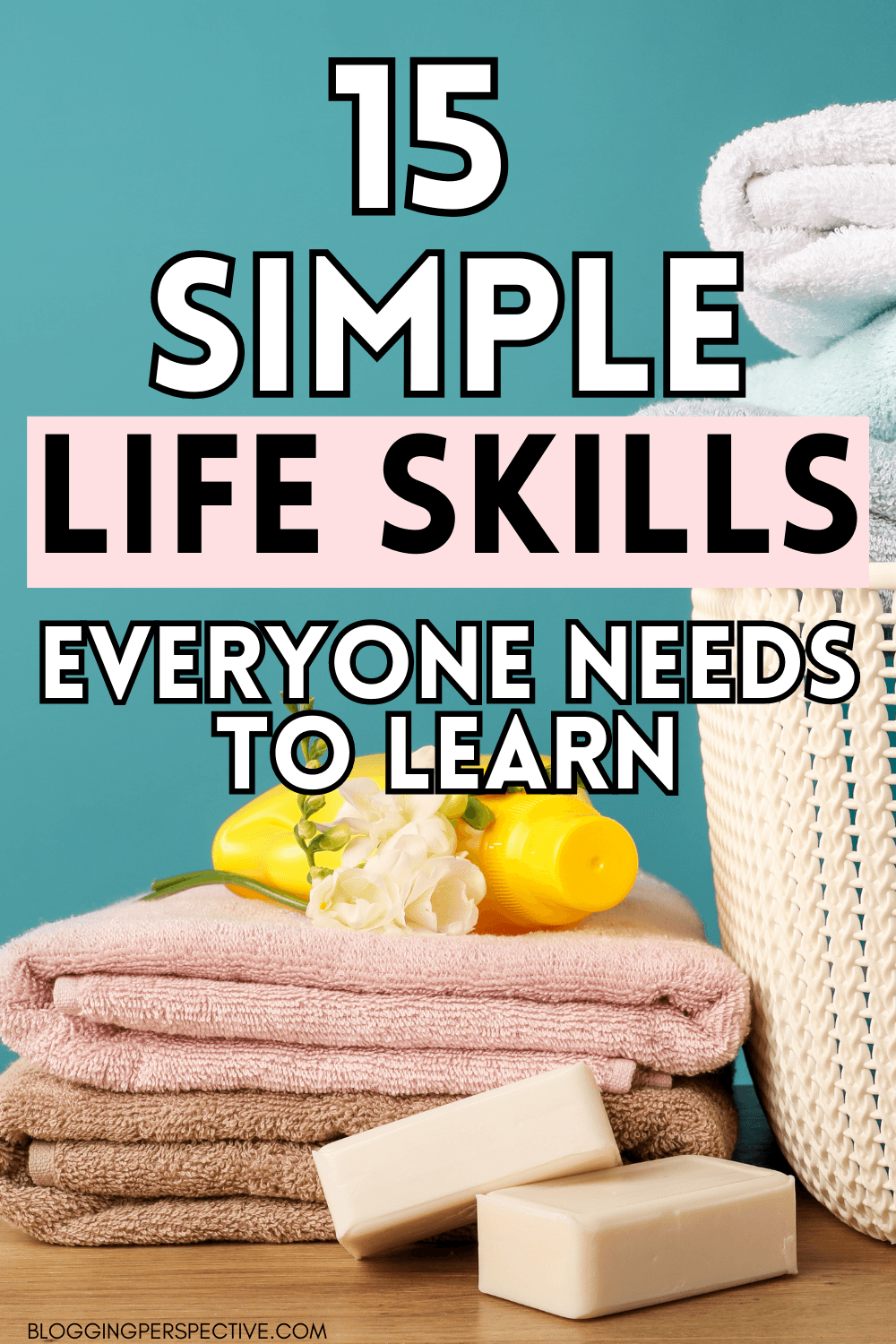 1. Budgeting and Financial Education
Managing your finances is a crucial skill that often goes overlooked. Learning how to create a budget, save money, and invest wisely can set you on a path towards financial freedom.
Start by tracking your expenses, understanding your income, and setting realistic financial goals. Explore resources online or consider attending financial literacy workshops to gain a better understanding of personal finance.
With this skill, you'll be better equipped to make informed decisions about your money.
2. Basic Home Repairs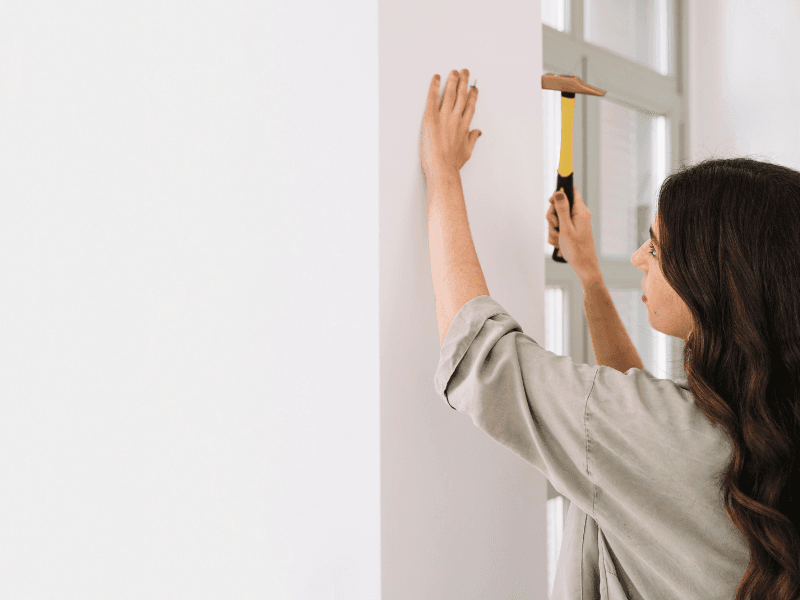 You don't need to be a handyman or woman to handle basic home repairs.
Knowing how to fix a leaky faucet, change a light bulb, or patch a small hole in the wall can save you time, money, and the hassle of calling a professional.
Take the time to learn some basic tools and techniques, and you'll be surprised at how empowering it can be to take care of your own home.
3. How to be a Good Communicator
Effective communication is a skill that transcends industries and personal relationships.
Whether you're speaking with colleagues, friends, or family, being a good communicator can help you express your thoughts clearly, resolve conflicts, and build stronger connections.
Practice active listening, be mindful of non-verbal cues, and learn how to express yourself assertively yet respectfully. These skills will serve you well in both your personal and professional life.
4. Self-Care and Taking Care of Your Mental Health
In a world that's constantly on the go, it's vital to prioritize self-care and mental well-being.
Learning how to manage stress, practice mindfulness, and establish healthy boundaries are essential skills to cultivate. Take time for activities that bring you joy, such as exercising, journaling, or pursuing hobbies.
Remember, self-care is not selfish; it's an investment in your overall happiness and resilience.
5. Thinking Out of the Box
In an era of rapid innovation and evolving industries, the ability to think creatively and adapt is paramount.
Embrace a growth mindset and challenge conventional thinking. Seek out diverse perspectives, engage in brainstorming sessions, and explore new ideas.
The skill of thinking outside the box will open doors to innovative solutions and opportunities that others might miss.
6. Attention Management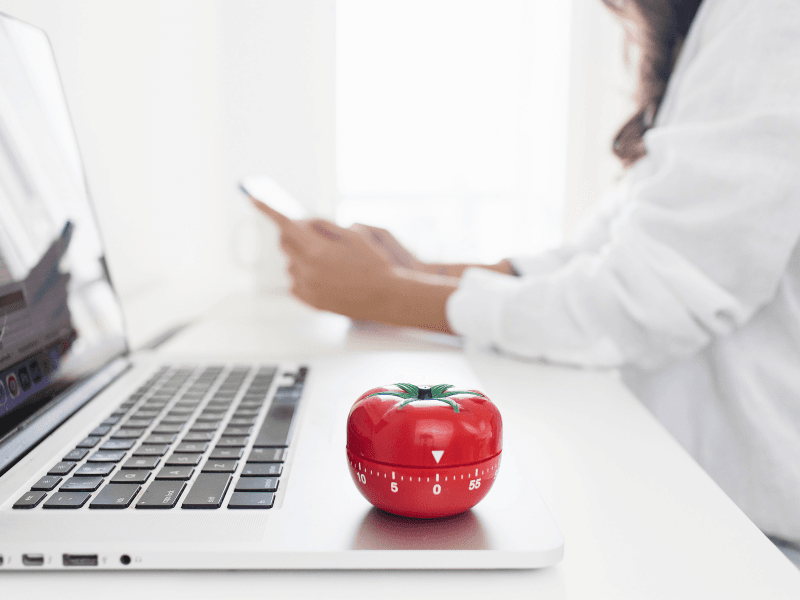 In an increasingly digital world filled with distractions, mastering attention management is crucial.
Take control of your focus by minimizing distractions, setting priorities, and adopting productivity techniques such as time blocking or the Pomodoro Technique.
By developing this skill, you'll boost your productivity, improve concentration, and accomplish more in less time.
7. Cleaning Techniques
While cleaning may not seem like a glamorous skill to learn, it's an essential part of maintaining a healthy and organized living space.
Explore various cleaning techniques, from decluttering and organizing to efficient cleaning methods for different surfaces.
By honing this skill, you'll create a more pleasant and welcoming environment for yourself and others.
8. Cooking Homemade Meals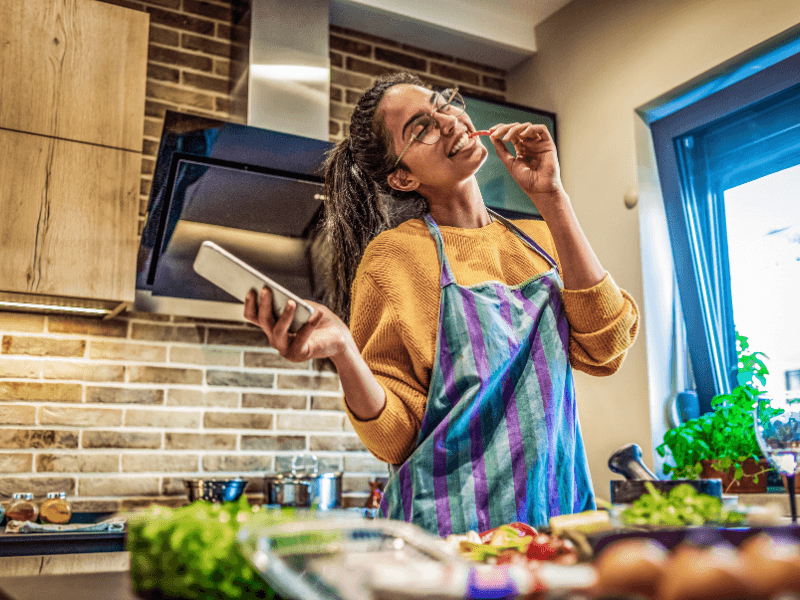 Cooking homemade meals not only saves you money but also allows you to nourish your body with nutritious and delicious food.
Start by learning a few simple recipes and gradually expand your culinary repertoire.
Experiment with flavors, try new ingredients, and explore different cooking techniques.
Not only will you develop a valuable life skill, but you'll also have the satisfaction of creating meals that are tailored to your taste and dietary preferences.
9. Online Security
In an increasingly connected world, protecting your online presence is essential.
Learn about online security best practices, such as creating strong and unique passwords, enabling two-factor authentication, and being cautious of phishing attempts.
Stay informed about the latest cybersecurity threats and ensure that your devices are equipped with reliable antivirus software.
By prioritizing online security, you can safeguard your personal information and mitigate the risks associated with the digital realm.
10. Good Manners and Social Etiquette
Polished manners and social etiquette are valuable assets in both personal and professional settings.
Learn the basics of polite conversation, dining etiquette, and proper behavior in different social situations. Practice kindness, empathy, and respect towards others.
These skills will help you navigate social interactions with confidence and leave a positive impression on those you encounter.
11. Time Management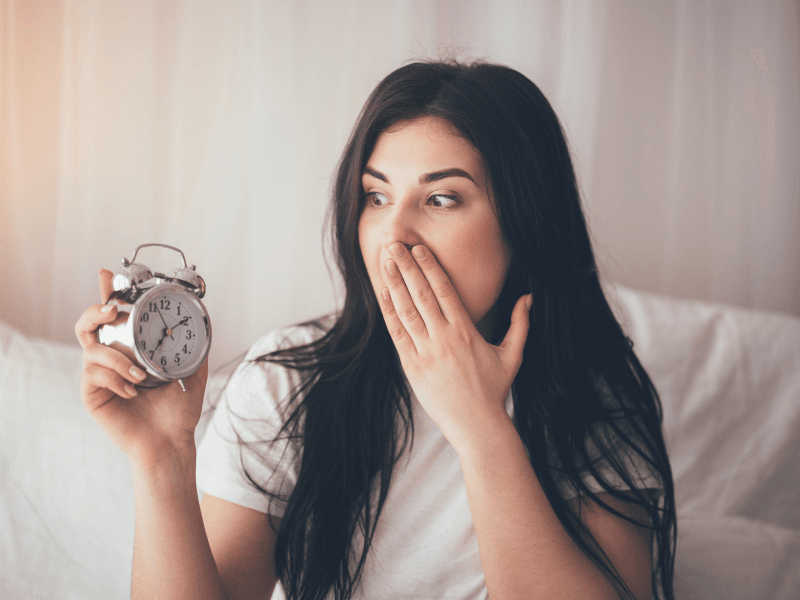 Time is a finite resource, and mastering time management is key to achieving your goals and maintaining a healthy work-life balance.
Learn to prioritize tasks, set realistic deadlines, and break larger projects into smaller, manageable chunks.
Discover productivity tools and techniques that work for you, whether it's using a planner, digital apps, or adopting the Eisenhower Matrix.
By effectively managing your time, you'll enhance your productivity, reduce stress, and make the most out of each day.
12. Emotional Intelligence
Emotional intelligence, or EQ, refers to the ability to understand and manage your emotions as well as recognize and empathize with the emotions of others.
Developing emotional intelligence allows you to navigate interpersonal relationships with greater empathy, communicate effectively, and resolve conflicts constructively.
Practice self-awareness, emotional regulation, and active listening to enhance your EQ and build stronger connections with those around you.
13. Basic First Aid and Emergency Preparedness
Accidents and emergencies can happen at any time, and having basic first aid and emergency preparedness skills can make a significant difference.
Take a first aid course to learn essential skills such as CPR, treating wounds, and responding to common medical emergencies.
Additionally, familiarize yourself with emergency procedures and create an emergency kit with essential supplies. Being prepared can help you respond calmly and effectively in times of crisis.
14. Critical Thinking and Problem-Solving
The ability to think critically and solve problems is a valuable skill in all aspects of life.
Cultivate your critical thinking abilities by analyzing information objectively, questioning assumptions, and considering multiple perspectives.
Develop problem-solving strategies by breaking down complex issues into manageable parts, brainstorming solutions, and evaluating the pros and cons of each approach.
With strong critical thinking and problem-solving skills, you'll become a more effective decision-maker and resourceful individual.
15. Continuous Learning
Learning doesn't stop after formal education. Embrace a mindset of continuous learning and growth.
Stay curious, seek out new knowledge, and embrace opportunities for personal and professional development. Read books, listen to podcasts, attend workshops, and engage in conversations with people from different backgrounds.
The pursuit of knowledge will broaden your horizons, keep you adaptable in a rapidly changing world, and empower you to thrive in various endeavors.
Conclusion
In your twenties and thirties, you have a unique opportunity to equip yourself with valuable life skills that will serve you well throughout your journey.
From financial literacy to self-care, effective communication to critical thinking, each skill contributes to your personal growth and success. Take the time to invest in yourself, embrace new challenges, and enjoy the process of acquiring these essential life skills.
By doing so, you'll empower yourself to lead a fulfilling and meaningful life, armed with the tools necessary to navigate any situation that comes your way.
Remember, these skills are not only practical but also contribute to your overall well-being and happiness.
Save to Pinterest: