Do you ever just feel completely drained, tired, and like you need a little pick-me-up? Maybe you've been working too hard lately or have just been feeling a bit overwhelmed with things.
Whatever the reason, you should also listen to your mind and body and take the time to recharge. And what better way to do that than with a self-care weekend routine?
In this fun blog post, we're going to share some of the best self care ideas to glow up in one weekend.
So get ready to pamper yourself, relax, and feel refreshed!
PIN FOR LATER:
Sleep as much as you want
You can't recharge without a good night's sleep.
This weekend, get as much sleep as you want. Turn off all alarm clocks and just recharge.
If you have trouble sleeping, try creating a relaxing bedtime routine, such as reading a book or taking a warm bath before bed. You'll wake up feeling refreshed and ready to take on the day.
Take a walk in nature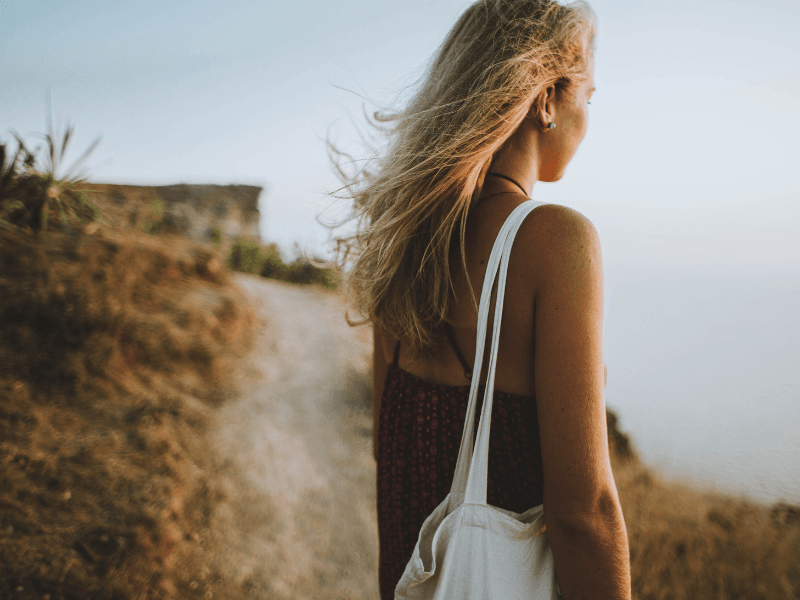 Spending time in nature can be incredibly calming and very rejuvenating.
Take a break from the noisy concrete jungle and go for a walk in a nearby park or nature reserve.
Breathe in the fresh air, take in the sights and sounds of nature, and let yourself unwind.
Catch up with your loved ones
There is pretty much nothing like having fun with friends or family to boost your mood and recharge your batteries.
Schedule a coffee date, lunch, or video chat with someone you love. Meet up and catch up on each other's lives.
Sharing stories, and enjoying quality time together is one of the best ways you can practice self-care.
Go shopping
Retail therapy is a real thing! And there's nothing wrong with indulging in a little shopping spree every once in a while.
Treat yourself to a new outfit, a piece of jewelry, or some other item that makes you feel good.
It's not so much about buying stuff to feel better – it's about treating yourself to something that makes you happy.
Go on a solo adventure
Spending time alone can be a great way to recharge and reflect.
Take yourself on a solo adventure this weekend, whether that's a hike in the woods, a trip to a nearby town, or just spending some time in your favorite coffee shop.
Enjoy your own company, clear your mind, explore a new place, or an old place you love, and come back feeling refreshed.
Tidy up
A cluttered space can lead to a cluttered mind, so take some time to tidy up your living space. Therefore, cleaning can be a form of self-care too.
Declutter your closet, organize your books, and clean your home. A clean and organized space can help you feel more relaxed and focused.
Take a bath
Taking a bath is a perfect way to incorporate self-care into your weekend routine. It allows you to unwind and relax, soaking in the warmth of the water.
You can add some bubbles, bath salts, or essential oils to enhance your experience. Consider using a hydrating body wash or adding some moisturizing oil to the water for added benefits.
Treat yourself to a bath this weekend and take some time to focus on yourself and your well-being.
Enjoy aromatherapy
Enhancing your self-care routine can be as simple as incorporating aromatherapy. Essential oils have various benefits, from relaxation to energy-boosting, depending on the scent.
Diffuse some lavender oil for a calming effect, or peppermint oil for a refreshing boost. You can add a few drops of your favorite essential oil to your bath for an extra luxurious experience, or use an essential oil diffuser.
Do a face mask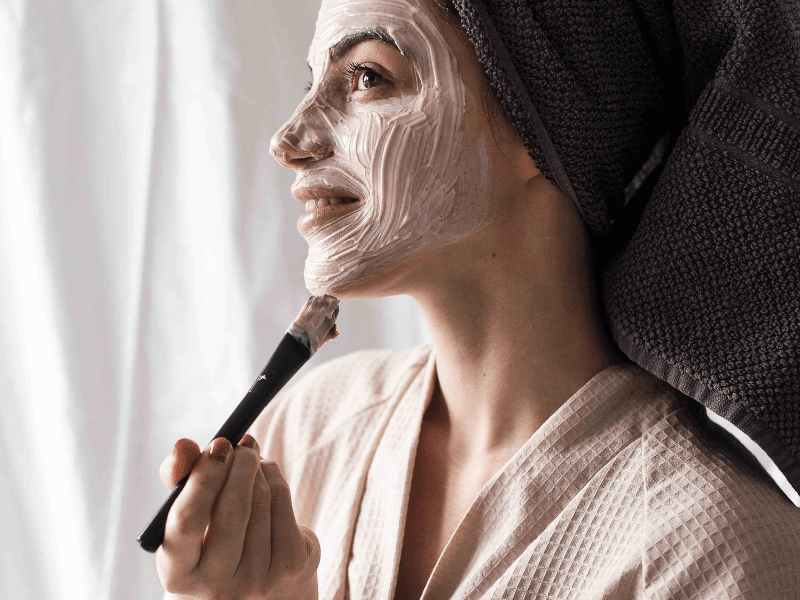 Doing a face mask is one of my favorite ways to pamper myself during a weekend self-care routine.
It's a simple and relaxing activity that can have a big impact on your skin. There are sooo many different types of face masks – from hydrating to exfoliating, so choose one that fits your skin's needs and treat your skin this weekend.
Treat yourself to a manicure and pedicure
Treating yourself to a manicure and pedicure can be a luxurious way to practice self-care. Well-groomed nails look great, but taking the time to care for your hands and feet can be a relaxing and rejuvenating experience.
You can choose to go to a salon for professional treatment or do it yourself at home. Either way, spending some time on your nails can be a satisfying way to make yourself feel better.
Cook your favorite meals
Cooking can be a great way to destress and have fun.
Make your favorite meals this weekend, whether that's a homemade pizza, a fancy pasta dish, or a delicious dessert.
Cooking for yourself and indulging in your favorite flavors will make you feel good inside and out.
Feel-good shows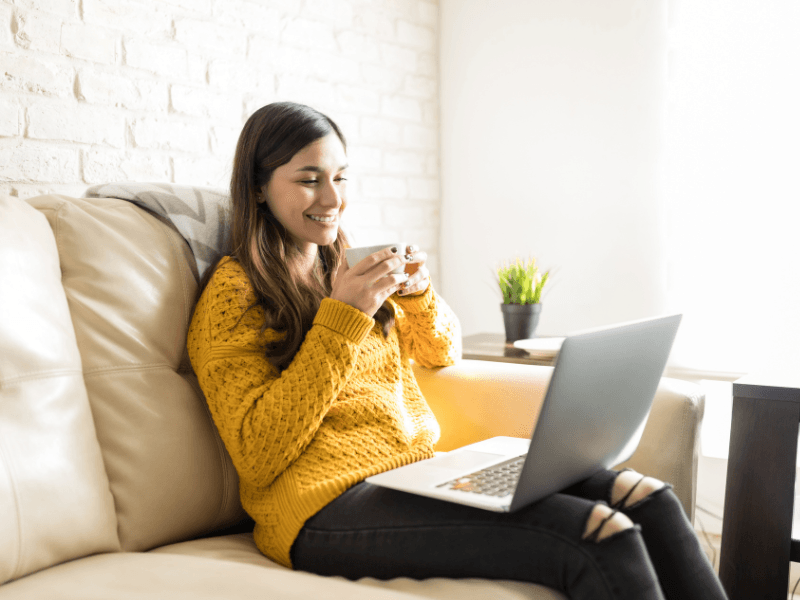 Take some time to binge-watch your favorite feel-good shows or movies.
Finding joy and amusement is essential for one's mental well-being and provides a much-needed respite from the pressures of everyday life.
So select whatever show makes you feel joyful, sit back, relax, and enjoy some entertainment.
Try journaling
A journaling practice can be a therapeutic way to reflect on your thoughts and emotions.
Take some time to journal this weekend, whether it's writing about your day, your goals, or your feelings. You might find it helps you gain clarity and insight and gives you a sense of release.
Read a great book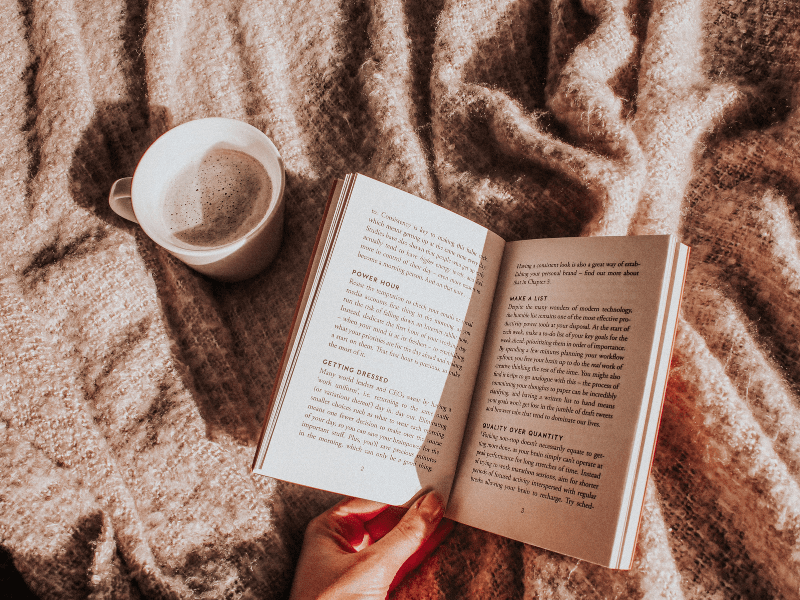 Enjoying a captivating book is an excellent means of unwinding and finding inner peace.
Whether you prefer fiction or non-fiction, choose a book that interests you and spend some time reading. You'll escape into a new world and forget about your worries for a while.
Take a digital detox
Taking a break from technology can help you feel more present and focused. Spend a day or a weekend without checking your phone, email, or social media.
Spend time doing activities that bring you joy and relaxation, rather than comparing your life to others on social media and trying to keep up with the never-ending stream of news and updates.
A digital detox can help you feel refreshed and recharged.
Meditate or practice yoga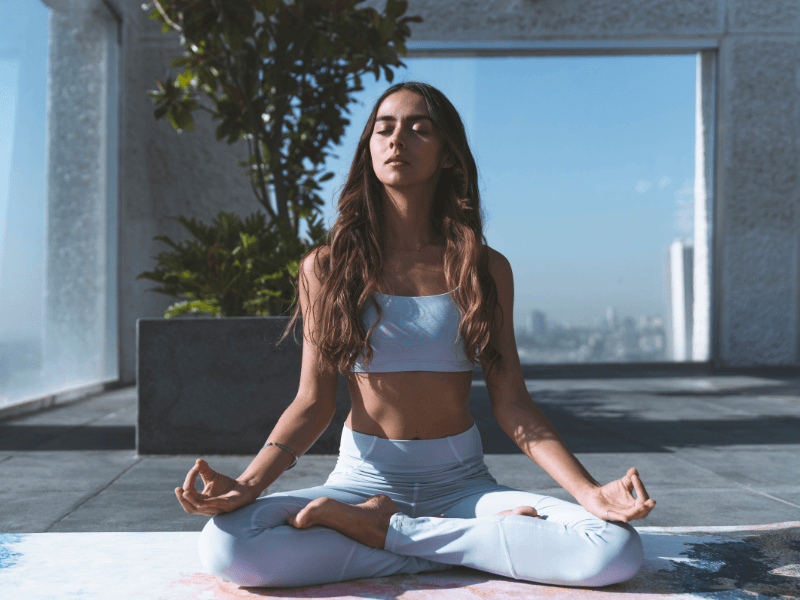 Meditation and yoga can be powerful tools for relaxation and self-care. They can help you to clear your mind and let go of stress and tension.
You can find guided meditations online or through apps, or you can create your own practice. Yoga can also be done in the comfort of your own home, with plenty of online classes available.
Indulge in a hobby
Having a hobby that you love can be a great way to relax and unwind. It can also give you a sense of accomplishment and fulfillment.
It's important to prioritize activities that bring you joy, such as painting, knitting, playing music, or any other hobby that sparks your interest.
Take the time to indulge in your hobby this weekend, and enjoy the process of creating something just for yourself.
Draw something
If you're feeling creative, take some time to draw or doodle. You don't have to be an artist to enjoy the process of creating something.
Get out some paper and pencils or pens and let your imagination flow.
Plan your week
Planning your week can help you feel more organized and prepared. Take some time to sit down and plan out your schedule, appointments, and tasks for the upcoming week. You'll feel more in control and less stressed knowing what's on your plate.
Create a mood board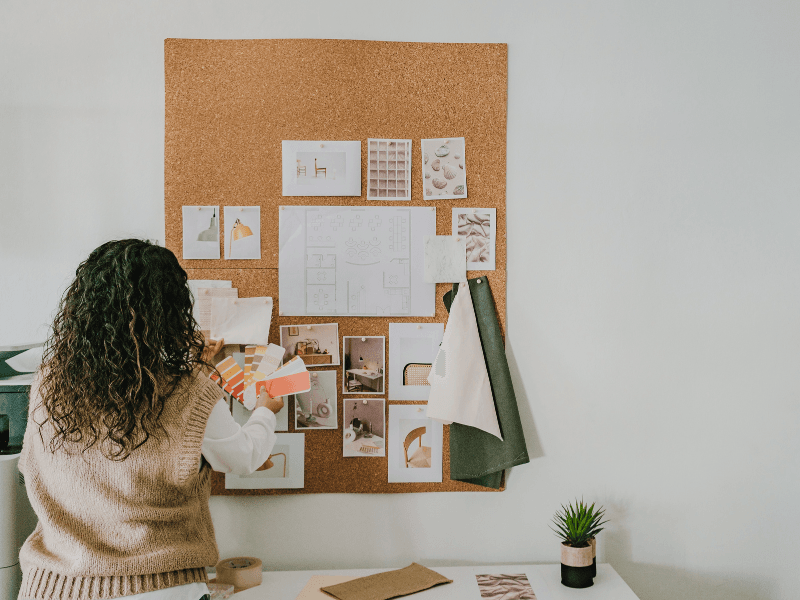 Creating a mood board is a fun and creative way to visualize your goals and aspirations.
Collect images, quotes, and words that inspire you and put them together on a board or in a digital collage. It can help you clarify your vision and motivate you to take action towards your goals.
Self-Care Ideas for a Glow Up Weekend
Taking care of yourself is important, and a self-care weekend routine is a great way to recharge and glow up in just one weekend.
Whether it's getting a good night's sleep, spending time in nature, catching up with loved ones, or indulging in some pampering, there are many self-care activities you can do every weekend to feel your best.
So, this weekend, try incorporating some of these self-care ideas and tips for a glow-up weekend into your routine. Remember, self-care is not selfish, it's necessary. Take the time to invest in yourself and prioritize your well-being. You deserve it!