Are you often struggling to make ends meet, living paycheck to paycheck?
Well, you're not alone.
Share on Pinterest: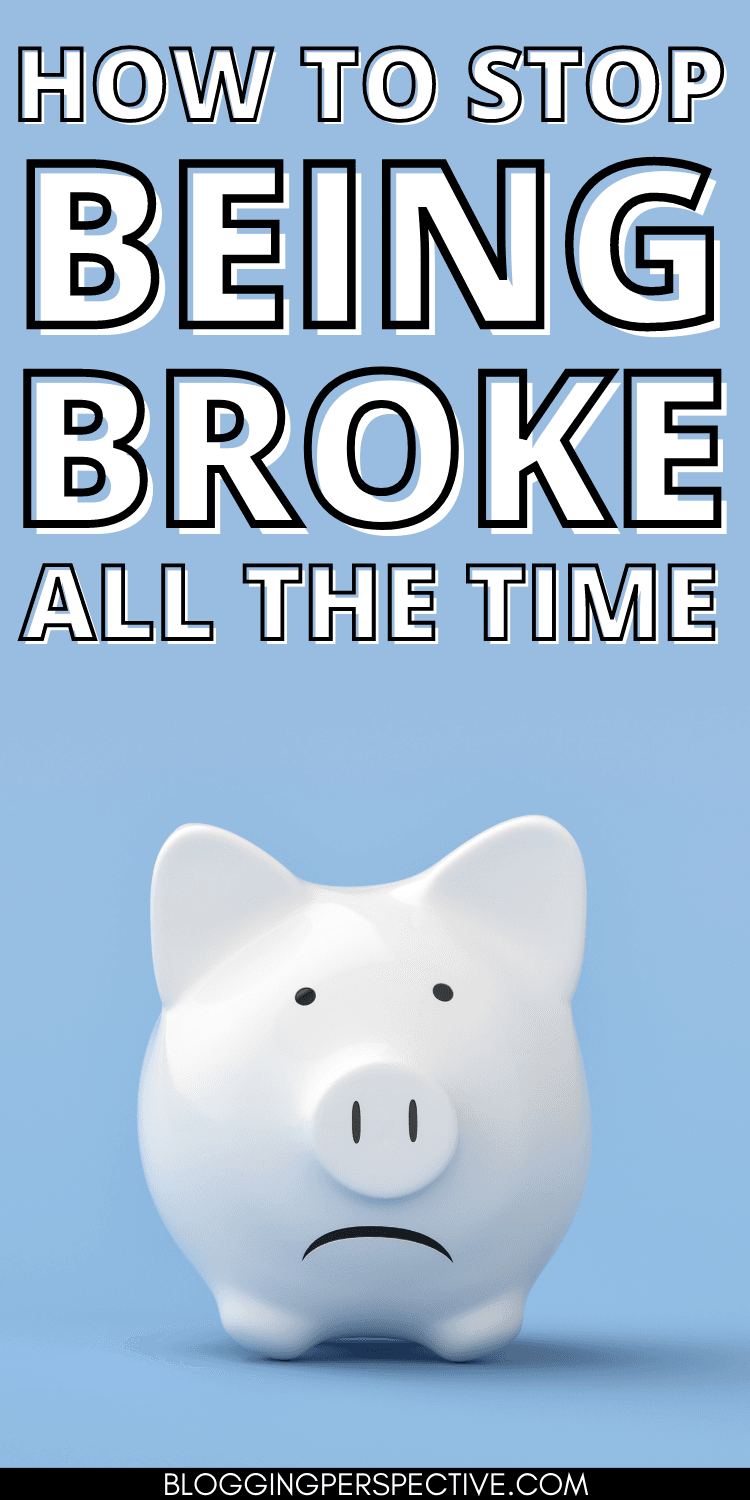 Many of us are facing financial challenges right now, but the good thing is that there are steps you can take to turn your financial situation around.
In this comprehensive guide, we will explore effective strategies, habits, and frugal tips on how to stop being broke all the time and pave the way towards financial stability and success.
Understanding the Broke Cycle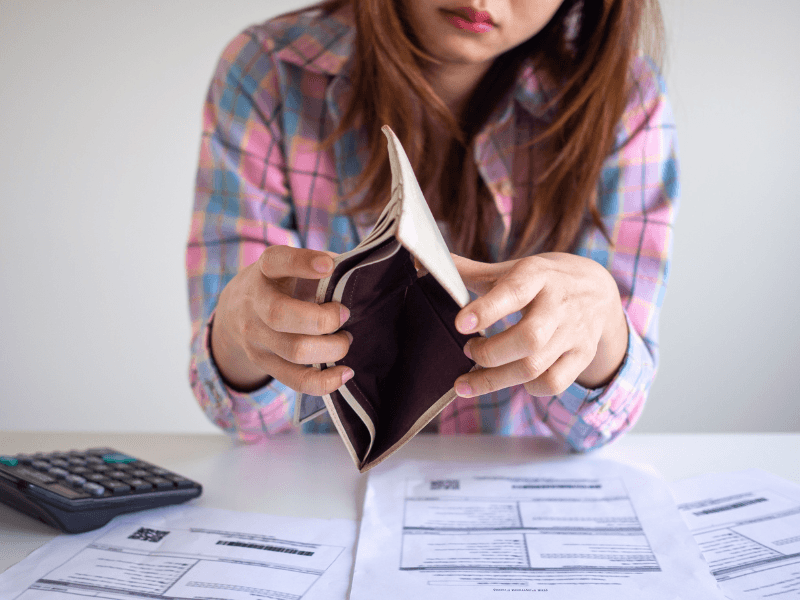 The broke cycle can be suffocating, leaving you feeling trapped and overwhelmed. It thrives on a combination of factors:
Lack of financial literacy
Impulsive spending
Mounting debts
Insufficient savings
It's a vicious cycle that can feel like quicksand, pulling you deeper into financial scarcity. Each month, you find yourself treading water, struggling to keep your head above the rising tide of expenses.
It becomes a routine of stretching every dollar, juggling bills, and praying for a financial miracle.
But here's the secret: breaking free from the broke cycle begins with a shift in mindset—a leap from scarcity to abundance.
It's about empowering yourself with knowledge, cultivating smart habits, and embracing the power of conscious financial choices.
So let's dive into practical strategies and insights that will help you defy the broke cycle and embark on a path towards lasting financial freedom.
1. Create a Budget: Taking Control of Your Finances
One of the first steps towards financial stability is creating a budget.
You may get a clear view of your financial condition and find areas where you can make savings by keeping track of your income and expenses.
Start by listing all your income sources and categorize your expenses.
Allocate a specific amount for each category and ensure your expenses do not exceed your income.
This practice empowers you to make conscious spending decisions and take control of your financial life.
2. Save Money to Stop Being Broke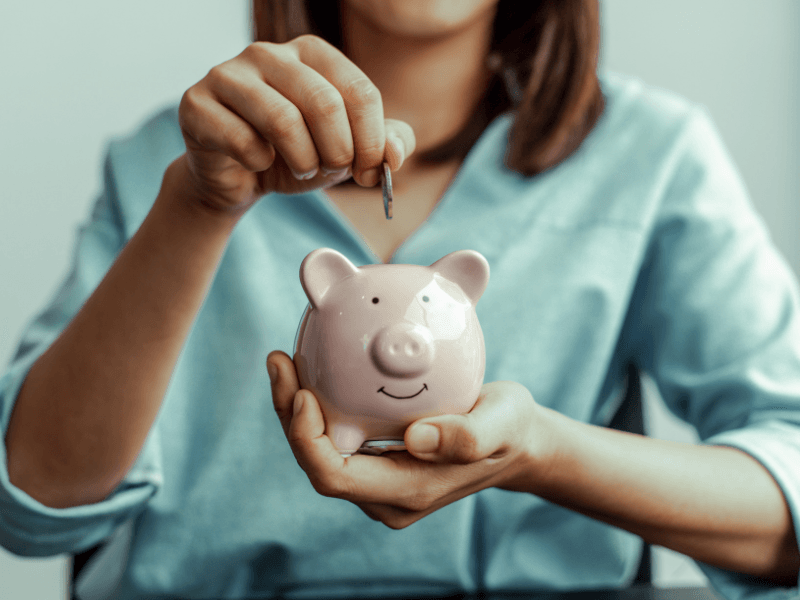 Saving money is a critical component of breaking free from the cycle of being broke.
It provides a safety net for unexpected expenses and helps you build a foundation for future financial security. Here are some effective strategies to help you save money:
Automate Your Savings: Set up an automatic transfer from your checking account to a savings account each month. This ensures that you consistently save a portion of your income without the temptation to spend it.
Track Your Expenses: Monitor your spending habits diligently. Use personal finance apps or spreadsheets to record every expense. By reviewing these records regularly, you can identify areas where you're overspending and make necessary adjustments.
Embrace Frugal Habits: Cultivate frugal habits such as packing your lunch, brewing your own coffee, and shopping with a list to avoid impulse purchases. Small changes in your daily routine can add up and help you save significant amounts of money over time.
Also on the blog: How to Live a Slow Simple Life and Be Happy
3. Eliminate Debts and Break Free
Debt can be a significant obstacle to achieving financial stability. High-interest debts, such as credit card debt, can accumulate rapidly, making it challenging to break free from the cycle of being broke. Here are practical steps to tackle your debts effectively:
Prioritize Your Debts: Make a list of all your debts and prioritize them based on interest rates. Start by paying off high-interest debts first while making minimum payments on others. This approach minimizes the overall interest you pay over time.
Negotiate with Creditors: Don't be afraid to contact your creditors if you're finding it difficult to pay your debts on time. In some cases, they may be willing to negotiate a lower interest rate or create a more manageable repayment plan.
Avoid New Debts: While repaying existing debts, avoid accumulating new ones. Be mindful of your spending habits and focus on living within your means. By staying committed to a debt-free lifestyle, you'll be one step closer to financial freedom.
4. Habits to Stop Being Broke
To stop being broke, it's crucial to develop money-saving habits that align with your financial goals. Here are some practical tips to help you maximize your savings:
Meal Planning and Cooking at Home: Meal preparation at home and prior planning of your meals encourage healthy eating practices while also saving money. Invest in grocery shopping wisely and avoid unnecessary food waste.
Comparison Shopping: Before making a purchase, compare prices across different retailers or online platforms. To get the greatest prices, use discounts, special offers, and coupons.
Energy Conservation: Reduce your utility bills by adopting energy-saving practices. To save energy, disconnect electronics, change your temperature, and turn off lights when not in use.
Embrace Second-Hand Shopping: Consider purchasing pre-owned items for clothing, furniture, or household goods. Thrift stores, online marketplaces, and local buy-and-sell groups are excellent sources for affordable, high-quality items.
Also on the blog: 15 Life Skills Everyone Should Learn in Their Twenties and Thirties
5. Empowering Mindset Shift
Beyond practical strategies, cultivating an empowering mindset is crucial in your journey to stop being broke. Here are some key mindset shifts to adopt:
Focus on Abundance: Replace a scarcity mindset with an abundance mindset. Believe that there are ample opportunities for financial success and that you have the ability to attract wealth into your life.
Visualize Your Financial Goals: Picture yourself in a state of financial stability and visualize your financial goals. Use visualization techniques to reinforce positive beliefs about your ability to achieve financial success.
Seek Financial Education: Take advantage of the wealth of financial knowledge available. Read books, attend seminars, and follow reputable financial experts to continually expand your financial literacy.
6. Learn from Successful Role Models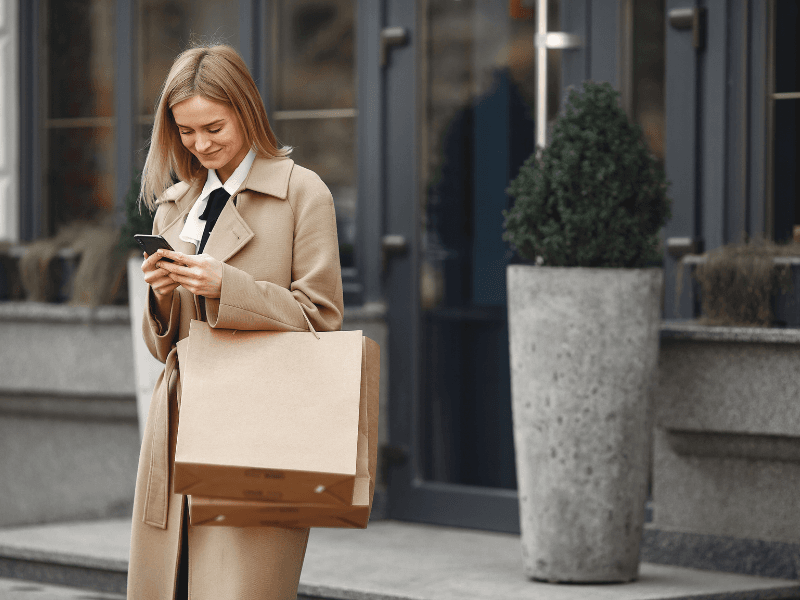 Observing the habits and practices of individuals who have successfully transitioned from living paycheck to paycheck can provide valuable insights. Here are habits of women who have achieved financial stability:
Strategic Career Planning: Successful individuals often invest time and effort into planning their career path strategically. They identify growth opportunities, acquire new skills, and position themselves for promotions or higher-paying positions.
Diversify Income Streams: Creating multiple streams of income can provide financial security. This may involve side jobs, freelancing, or pursuing entrepreneurial ventures alongside a primary job.
Prudent Decision-Making: Those who achieve financial stability make thoughtful decisions about their expenses. They prioritize needs over wants, avoid unnecessary debt, and maintain a disciplined approach to their finances.
Conclusion – How to Stop Being Broke All the Time
Remember, breaking free from the cycle of being broke requires commitment, perseverance, and a willingness to make conscious financial choices.
By implementing these strategies, embracing frugality, and adopting an empowering mindset, you can transform your financial situation and move towards a more prosperous future.
Stop being broke and start building the foundation for financial success today!
Share on Pinterest: