In a world where diets and lifestyles are as diverse as the ingredients in your pantry, one nutrient takes center stage: protein.
We get it – whether you're aiming to build muscle, manage your weight, or simply fuel your body with the good stuff, protein's got your back.
In this comprehensive guide, we're diving deep into the world of protein and how to incorporate more protein in your diet – from the basics of why it's crucial for your body to creative ways you can sneak more of it into your meals without feeling like you're on a culinary adventure.
We'll answer your burning questions about protein, dish out some practical strategies, and share insights into the fantastic benefits of giving your body the protein boost it deserves.

Share on Pinterest: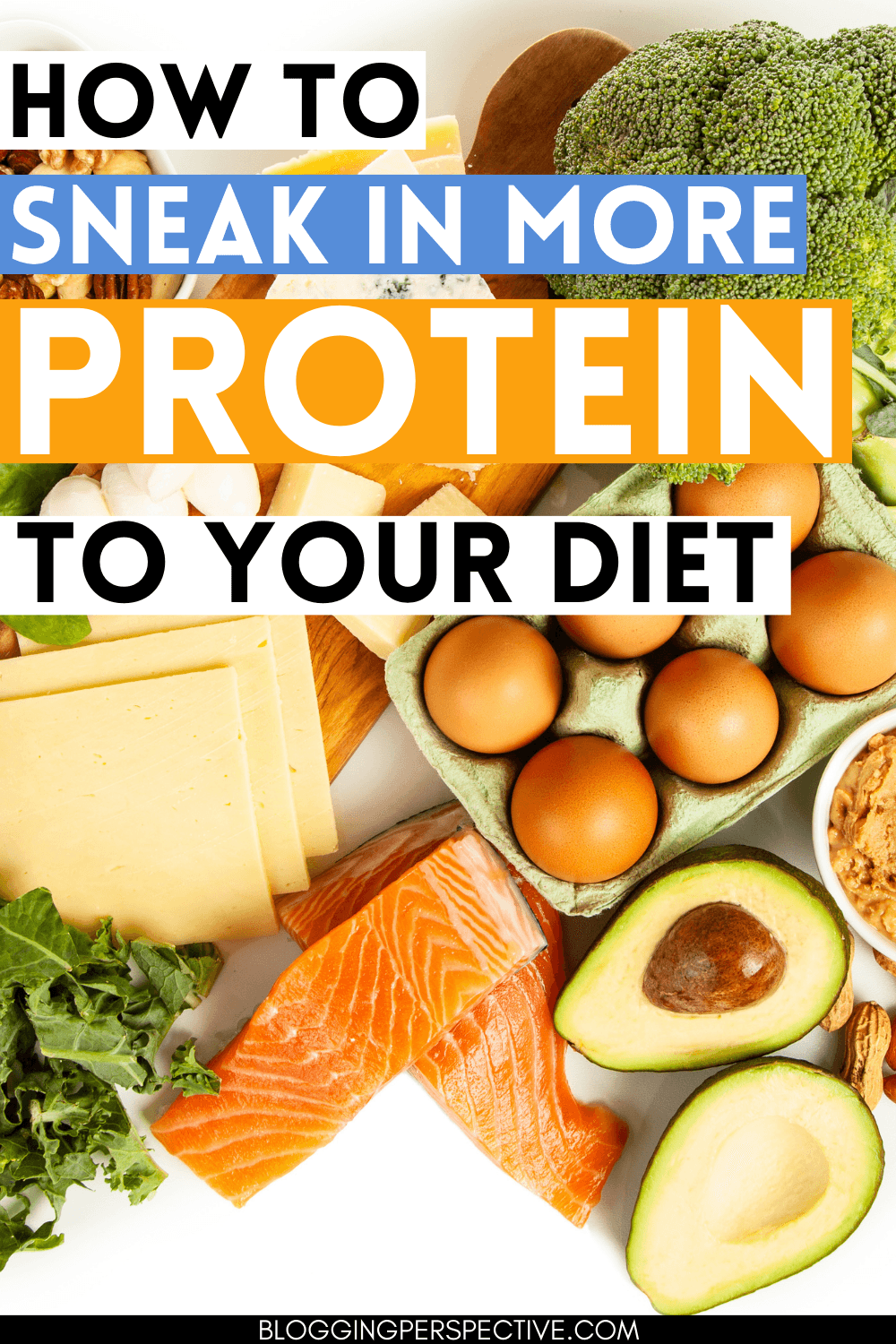 Harnessing the Power of Protein for Weight Management
Alright, let's chat about something many of us have on our minds: weight loss and protein. We've all heard how protein is the superhero of the food world – it's like that trusty sidekick that helps you conquer your goals. But how exactly does it work its magic when it comes to shedding those extra pounds?
First off, picture protein as your secret weapon against hunger. When you load up on protein-packed foods, they stick around in your belly, keeping you feeling full and satisfied. No more raiding the fridge an hour after you've eaten – protein's got your back in the "staying full" department.
But wait, there's more! Ever heard of the "thermic effect"? It's a fancy term that basically means your body burns more energy (calories) while digesting protein than it does with fats or carbs. So, in a way, you're giving your metabolism a little boost every time you chow down on some protein.
Here's the real game-changer: muscle power. See, when you're cutting calories to lose weight, your body might start munching on your precious muscle for energy. That's where protein swoops in like a superhero cape. It helps your muscles stay put, which not only keeps you strong but also prevents your metabolism from doing that annoying slow-down thing.

Related: 17 Foods You Should Eat If You Want a Flat Stomach

Protein-Focused Diet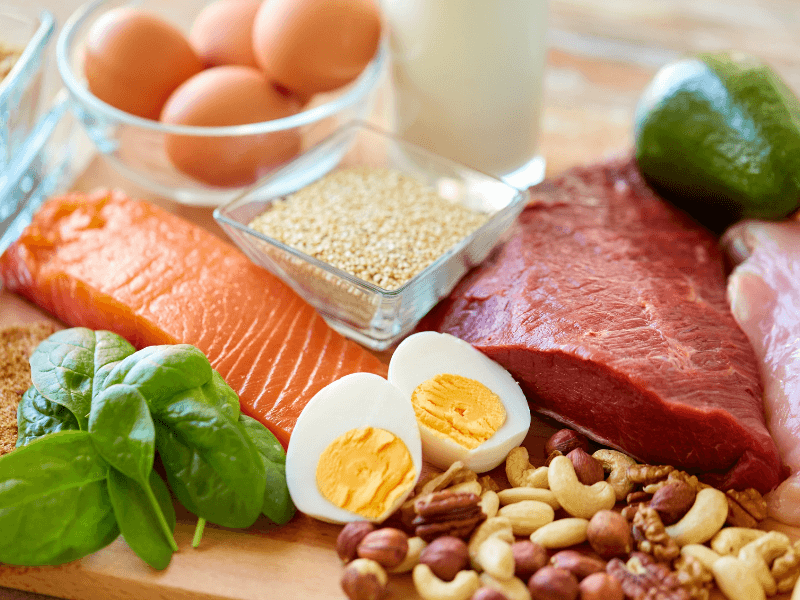 Now, let's talk strategy. To make the most of protein's weight loss perks, spread it out through your day.
Breakfast, lunch, dinner, and those snack times in between – protein deserves a spot in every lineup.
And remember, while protein shakes and bars can be handy, don't forget about good ol' food sources too. Lean meats, legumes, Greek yogurt, eggs – they're all part of the protein posse.
Of course, a balanced approach is key. You're not just a protein-consuming machine; you're a whole person with a life full of flavors and textures to enjoy.
So, while protein is like your trusty sidekick on the weight loss journey, don't forget to team up with other nutrients too. After all, it's the dynamic duo of balanced eating and smart protein choices that'll help you rock your weight loss goals.

How to Boost Your Protein Intake: Tips and Tricks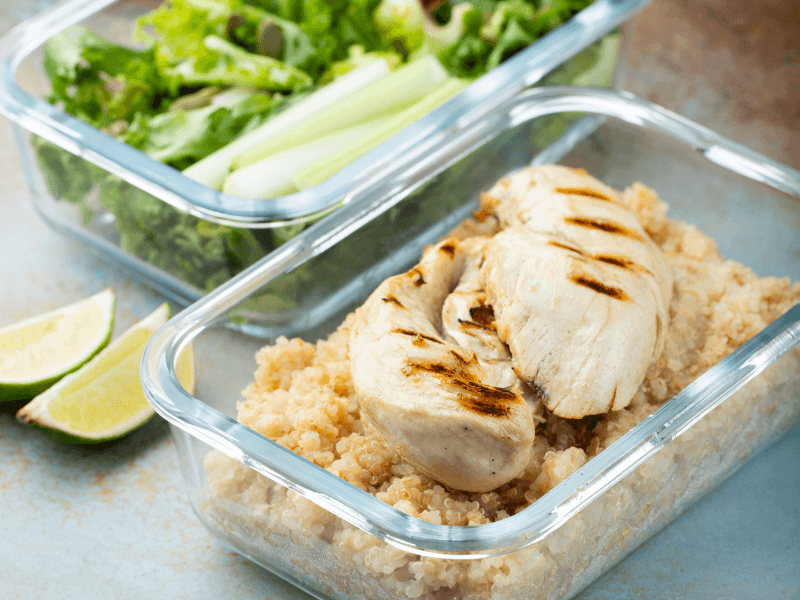 Getting adequate protein doesn't have to be complicated. Here are ten strategies to help you incorporate more protein into your diet:
Prioritize Protein-Rich Foods: Include a source of protein in every meal and snack. Foods like lean meats, poultry, fish, eggs, dairy products, legumes, and tofu are excellent choices.
Start with Breakfast: Begin your day with a protein-rich breakfast. Enjoy Greek yogurt with berries and nuts, scrambled eggs with vegetables, or a smoothie with protein powder.
Choose Whole Grains: Opt for whole grains like quinoa, brown rice, and whole wheat bread. These grains contain more protein and fiber than refined grains.
Leverage Legumes: Beans, lentils, and chickpeas are excellent plant-based protein sources. Add them to soups, salads, and stir-fries.
Experiment with Tofu and Tempeh: Tofu and tempeh are versatile meat alternatives. Marinate and grill them, add to stir-fries, or use in sandwiches.
Include Lean Meats: If you consume meat, choose lean cuts like skinless chicken, turkey, and lean cuts of beef or pork to reduce saturated fat intake.
Enhance with Dairy: Dairy products like Greek yogurt, cottage cheese, and cheese are rich in protein. Use them as toppings, mix-ins, or standalone snacks.
Read Labels: When purchasing packaged foods, check nutrition labels for protein content. Opt for products with higher protein per serving.
Add Protein to Salads: Toss grilled chicken, beans, nuts, or seeds into your salads for extra protein.
Upgrade Your Sandwiches: Opt for whole grain bread and add lean meats, cheese, or hummus to your sandwiches.
Choose Greek Yogurt: Opt for Greek yogurt over regular yogurt for a higher protein content.
Enjoy Nut Butter: Spread nut butter on whole grain toast, crackers, or fruits for a protein-rich snack.
Stock Up on Canned Tuna: Keep canned tuna on hand for a quick and protein-packed addition to salads and wraps.
Choose Protein-Rich Snacks: Opt for jerky, cheese sticks, or protein bars for convenient snacks.
Boost Your Smoothies: Add protein powder, Greek yogurt, or nut butter to your smoothies for an extra protein punch.
Protein-Rich Desserts: Experiment with recipes that incorporate protein powder into treats like protein balls or muffins.

Related: How to Stop Being Lazy and Start Exercising

Satisfying Hunger with High-Protein Snacks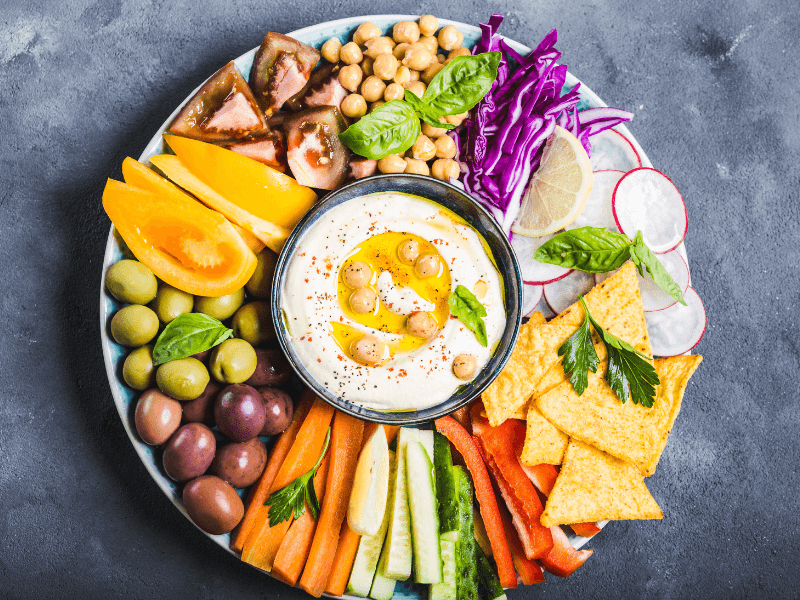 When those midday cravings hit, opt for these high-protein snacks to keep you energized and satisfied:
Greek Yogurt Parfait: Layer Greek yogurt with fruits and granola for a tasty and protein-rich snack.
Hard-Boiled Eggs: Prepare a batch of hard-boiled eggs for a convenient and portable protein source.
Hummus and Veggies: Dip carrot sticks, cucumber slices, and bell pepper strips into hummus for a balanced snack.
Cottage Cheese with Fruit: Pair cottage cheese with your favorite fruits for a sweet and protein-packed treat.
Mixed Nuts: Almonds, walnuts, and cashews are nutrient-dense and provide a satisfying crunch.
Edamame: Boiled or steamed edamame pods are not only fun to eat but also offer a good amount of protein.
Trail Mix: Make your own trail mix with nuts, seeds, and a touch of dried fruit for a portable protein boost.
Turkey or Jerky: Choose lean turkey slices or beef jerky for a savory and protein-rich snack.
String Cheese: Grab a stick of string cheese for a quick and convenient protein fix.
Nut Butter Rice Cakes: Spread nut butter over whole grain rice cakes for a combination of protein and healthy carbs.

Related: 15 Healthy Snacks That Will Help You Get Fit

Start Your Day Right with Protein-Packed Breakfasts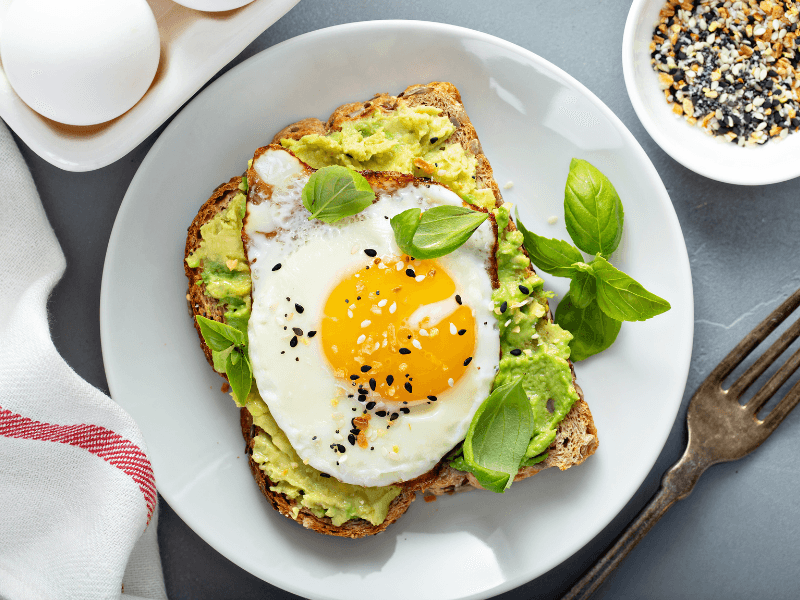 Breakfast is a prime opportunity to kick-start your day with a healthy dose of protein. Try these ideas:
Scrambled Eggs with Veggies: Whisk eggs with spinach, tomatoes, and onions for a veggie-packed protein boost.
Oatmeal with Nut Butter: Stir nut butter into your oatmeal for added creaminess and protein.
Smoothie Bowl: Blend protein-rich ingredients like Greek yogurt, milk, fruits, and protein powder for a satisfying breakfast.
Avocado Toast with Eggs: Top whole grain toast with sliced avocado and a poached or fried egg.
Quinoa Breakfast Bowl: Use cooked quinoa as a base and add nuts, seeds, and fruits for a protein-packed breakfast bowl.
Cottage Cheese Pancakes: Mix cottage cheese into your pancake batter for extra fluffiness and protein.
Chia Seed Pudding: Create a chia seed pudding by mixing chia seeds with milk and letting it sit overnight. Top with fruits before serving.
Breakfast Burrito: Fill a whole grain tortilla with scrambled eggs, black beans, and salsa for a savory breakfast.
Yogurt Parfait: Layer yogurt with granola and berries for a refreshing and protein-rich morning option.
Protein-Packed Cereal: Choose cereals that are high in protein and fiber to kickstart your day.

Protein Supplements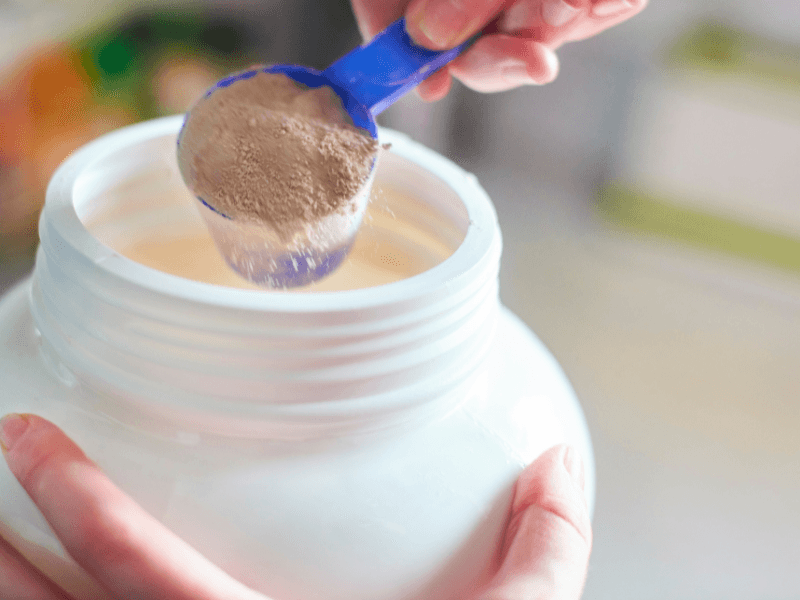 Hey, let's chat about those protein powders, shakes, and bars that seem to have taken over the health scene. They're like the cool kids at the nutrition party, but are they worth the hype? Let's break it down in a way that won't make your head spin.
Picture this: you're at the gym, you've just crushed a workout, and your muscles are giving you high-fives. Now, you've probably heard that post-workout protein is a thing. It's like a high-five for your muscles in edible form. That's where protein supplements come strutting in – they're the fast and easy way to get that protein fix after you've sweated it out.
Now, before you start picturing yourself sipping protein shakes like they're fancy cocktails, here's the scoop. There's no one-size-fits-all answer to whether protein supplements are your ride-or-die.
It depends on what you're up to. If you're rocking heavy workouts or you've got a body that's screaming for more protein, these supplements might be your jam.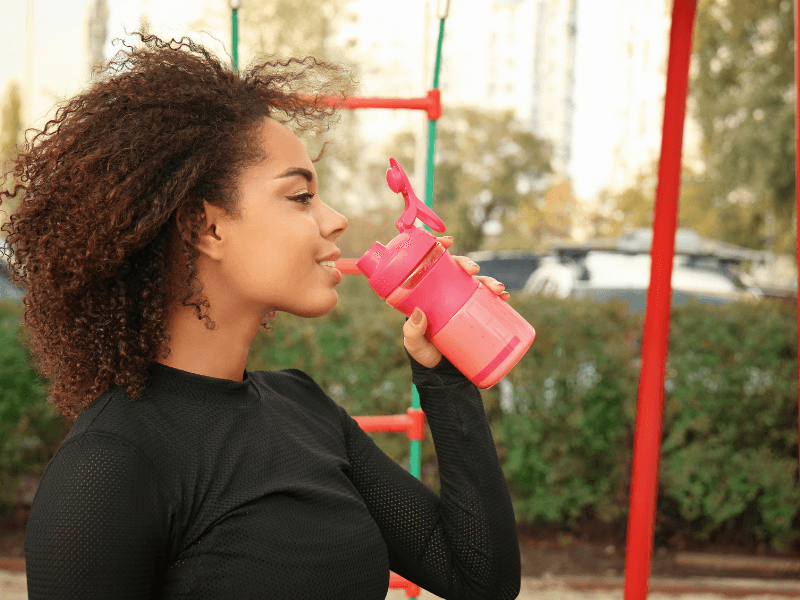 But hang on – read those labels! Think of them as your supplement superpower decoder. Look for ones that aren't loaded with strange additives and have a nice chunk of protein per serving. And if you've got allergies or food sensitivities, don't worry – there's a protein powder for almost every dietary dance.
Now, here's the real talk. While those protein shakes might be trending, they're not meant to be your meal plan's main squeeze. Whole foods are like the backbone of a nutritious diet, and protein supplements are like the handy sidekick. Lean meats, eggs, beans, and nuts – they're your OG protein sources.
Timing is a deal too. Sure, that post-workout shake is like your muscles' after-party, but don't sweat it if you can't chug it right away. Eating protein throughout the day matters more than doing a protein shot within a specific time frame.
And remember, don't venture into supplement land without a game plan. Chatting with a pro – like a dietitian or a healthcare ninja – can save you from any protein pitfalls. They'll help you figure out if you need a sidekick like protein powder on your nutrition journey.
So, there you have it – protein supplements, the sidekick to your protein-packed diet. They're like the Robin to your Batman, the peanut butter to your jelly. But remember, it's the teamwork of whole foods, a balanced diet, and maybe a sprinkle of protein magic that'll help you conquer your goals like the superhero you are.

Related: 8 Best Quick HIIT Workouts For Weight Loss

Conclusion
Incorporating more protein into your diet doesn't have to be complicated. Whether you're a meat lover, a vegetarian, or a vegan, there are numerous options to meet your protein needs.
By diversifying your protein sources, planning balanced meals, and making mindful choices, you can achieve your dietary goals while promoting overall health and well-being.
Remember, there's no one-size-fits-all approach, so tailor these strategies to your preferences and individual needs. Happy eating and nourishing your body with the protein it deserves!
Key Takeaways – How to Add More Protein in Your Diet
Protein plays a vital role in various diets and lifestyles.
Protein aids in muscle building, weight management, and more.
Strategically spread protein intake throughout your day.
Whole foods and balanced eating complement protein supplements.
Protein shakes are effective post-workout, but not meal substitutes.
Prioritize lean meats, legumes, dairy, and nuts for protein.
High-protein snacks like Greek yogurt and nuts satisfy hunger.
Breakfast is a prime opportunity to fuel up with protein.
Share on Pinterest: