Do you frequently find yourself in a rut and unable to escape the grip of laziness?
It's time to take control of your journey toward health and fitness! In this post, we'll look at a variety of lazy girl hacks and mindset hacks to help you start exercising and break your sedentary habits.
So grab your favorite tea and let's get started!
Save for later: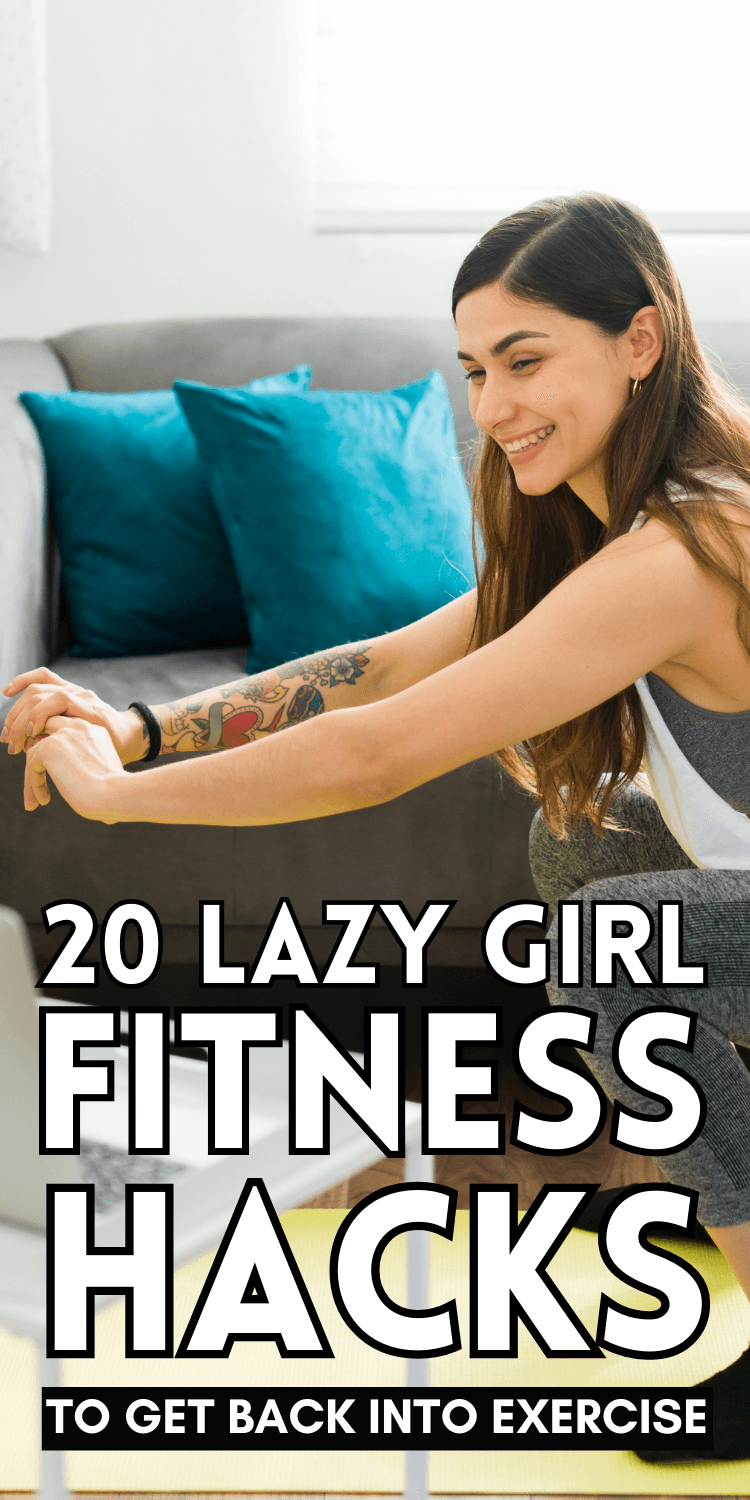 1. Set Achievable Goals
Setting attainable goals is one of the first things you should do to overcome lethargy.
Rome wasn't built in a day, and your fitness journey is no exception. By setting realistic goals, you'll be more likely to stay motivated and avoid burnout.

2. Prepare Your Workout Gear in Advance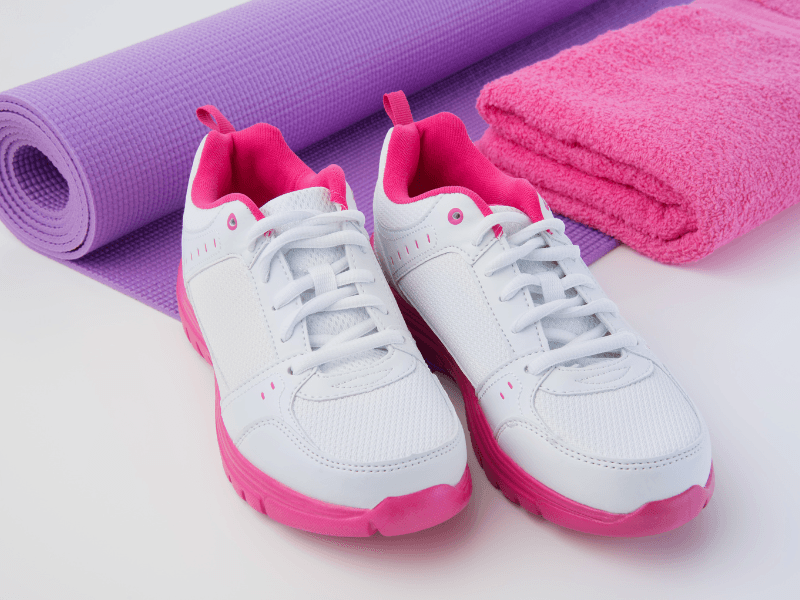 Imagine waking up in the morning and seeing your gym attire, accessories, and gear all organized and prepared for use.
By preparing your workout gear in advance, you eliminate the excuse of not being ready. This simple act creates a visual reminder that will nudge you to get up and get moving.

Related: 8 Best Quick HIIT Workouts For Weight Loss

3. Start with Something You Enjoy
Exercise doesn't have to be a dreadful chore. Find an activity or sport that you genuinely enjoy.
It will be simpler to stick with your commitment if you do something you enjoy, whether it be dancing, swimming, cycling, or hiking.
Keep in mind that the objective is to enjoy yourself while getting more fit.

4. Get an Exercise Buddy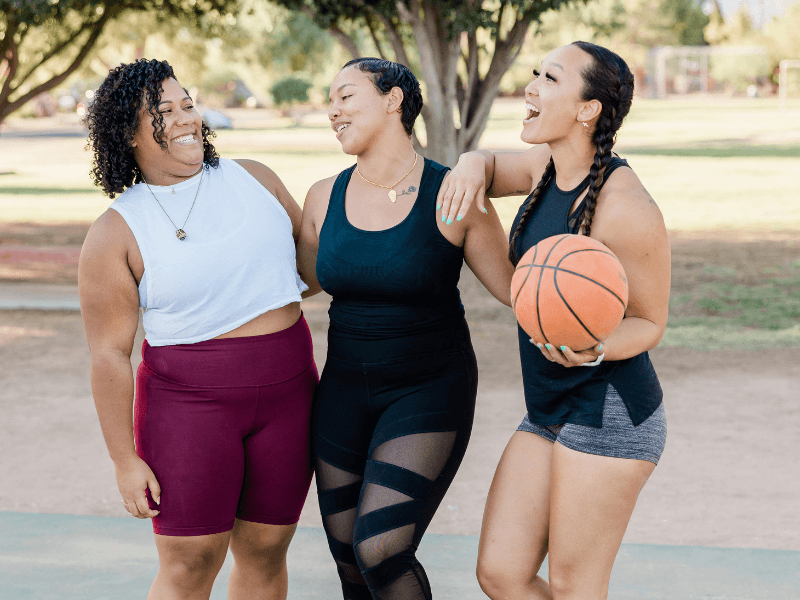 Two is better than one, right? Find a fitness buddy who shares your goals and embark on this journey together.
Having a partner at your side will provide you the drive, encouragement, and accountability you require to stay on course.
Plus, working out with a friend can turn exercise into a social and enjoyable experience.

5. Set Reminders
Life gets busy, and it's easy to forget about your workout plans.
Set reminders on your phone, use calendar notifications, or leverage fitness apps to ensure exercise is always on your radar.
Treat your workout time as a non-negotiable appointment with yourself.

6. Break it Down
Are you overwhelmed by the thought of long workout sessions? No worries! Break it down into smaller, manageable chunks. You can split your exercise routine into three 10-minute sessions throughout the day.
These bite-sized workouts can be just as effective, and they're easier to fit into a busy schedule.
Related: 15 Healthy Snacks That Will Help You Get Fit

7. Mix it Up
Monotony can be a motivation killer. To keep things interesting, incorporate a variety of exercises into your routine.
Try different activities, such as yoga, kickboxing, or weightlifting. By mixing it up, you'll challenge your body in new ways and ward off boredom.

8. Set Rewards
Reward yourself for achieving your exercise goals. It could be something as simple as indulging in a relaxing bath, enjoying a favorite treat, or buying a new workout outfit.
By setting rewards, you create an extra incentive to stay committed and push yourself to reach new milestones.

9. Track Your Progress
Tracking your progress is crucial for maintaining motivation. Record your workouts and make note of your pre- and post-session mood.
Witnessing your progress on paper will provide a sense of accomplishment and encourage you to keep pushing forward.

10. Focus on the Benefits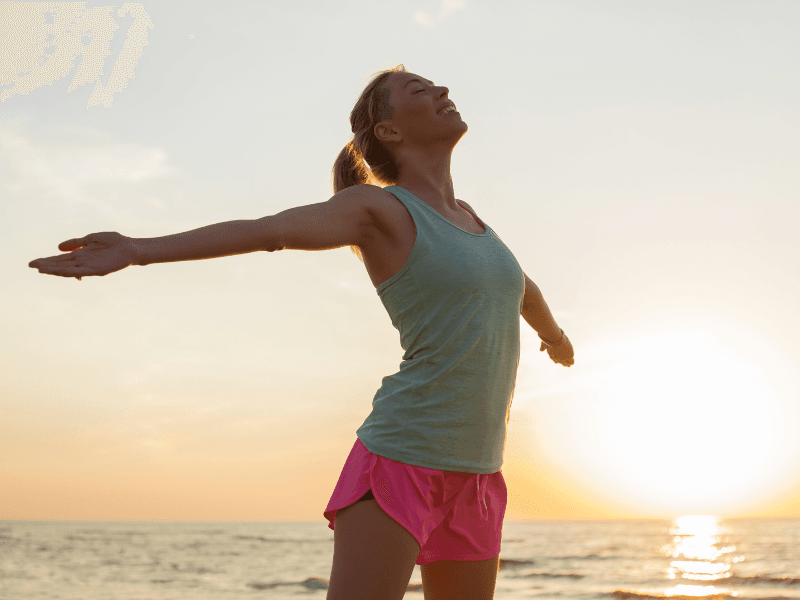 Exercise offers a plethora of physical and mental benefits. From increased energy levels to improved mood and overall well-being, the advantages are undeniable.
Focus on the benefits to remind yourself why you embarked on this journey in the first place. Let those reasons be the fuel that drives you.

11. Find Inspiration
Sometimes all we need to get going is a little inspiration.
Follow fitness influencers on social media, watch inspiring documentaries, or read success stories of people who have transformed their lives through exercise.
Surround yourself with positive influences that ignite the fire within you.

12. Start Slowly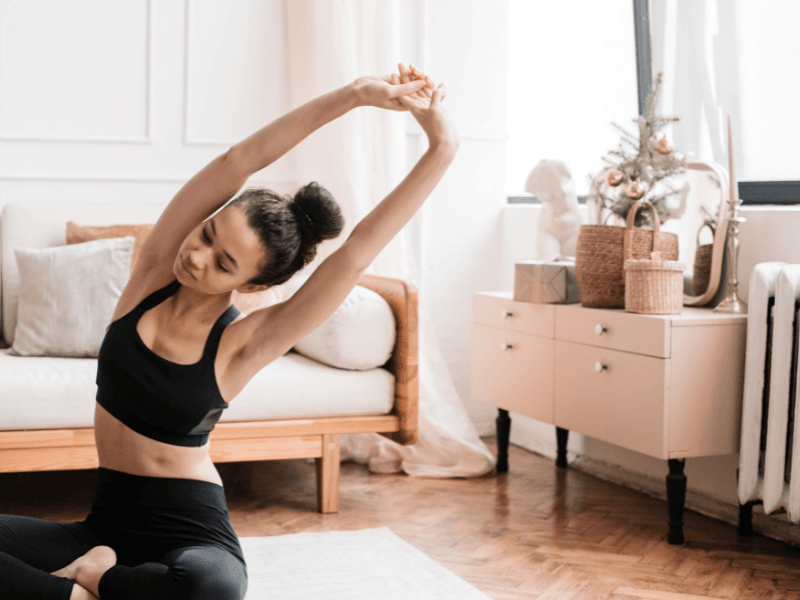 Don't feel obligated to push yourself too hard right away if you're a newbie. Start out slowly, then progressively up the length and intensity of your workouts.
This approach not only prevents injury but also helps you build a solid foundation for future progress.
Check out our list of 10 Lazy Girl Workouts That Are Easy To Do Every Day – these are perfect for beginners!

13. Educate Yourself
Knowledge is power! Spend some time learning about the science of exercise and the advantages it has for both your body and mind.
Understanding the benefits, from increased endorphins to improved cardiovascular health, can strengthen your commitment and make exercise an integral part of your lifestyle.

14. Celebrate Milestones
Set milestones along your fitness journey and celebrate when you achieve them.
Whether it's running a certain distance, lifting a specific weight, or reaching a weight loss goal, acknowledging your achievements is important.
Celebrate these fitness milestones to stay motivated and recognize the progress you've made.

15. Be Kind to Yourself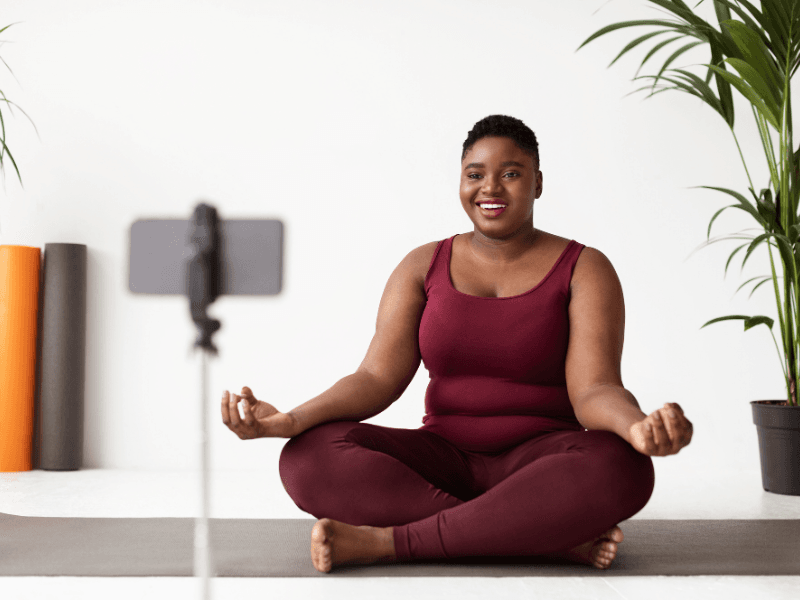 Remember, nobody is perfect. It's okay to have off days or experience setbacks. Be kind to yourself and avoid beating yourself up over missed workouts or occasional laziness.
Show self-compassion and remember that tomorrow is a fresh opportunity to get back on track.

16. Find Accountability
Share your fitness goals with a trusted friend or family member who can hold you accountable.
Knowing that someone is checking in on your progress can provide an extra push when you need it most.
Find an accountability partner who will support you and help you stay committed.

17. Embrace Accountability Apps
In the digital age, there's an app for everything, including fitness. Embrace accountability apps or wearable devices that track your progress, provide workout routines, or offer social communities.
These tools can keep you motivated, connected, and engaged in your fitness journey.

18. Create a Pleasant Workout Environment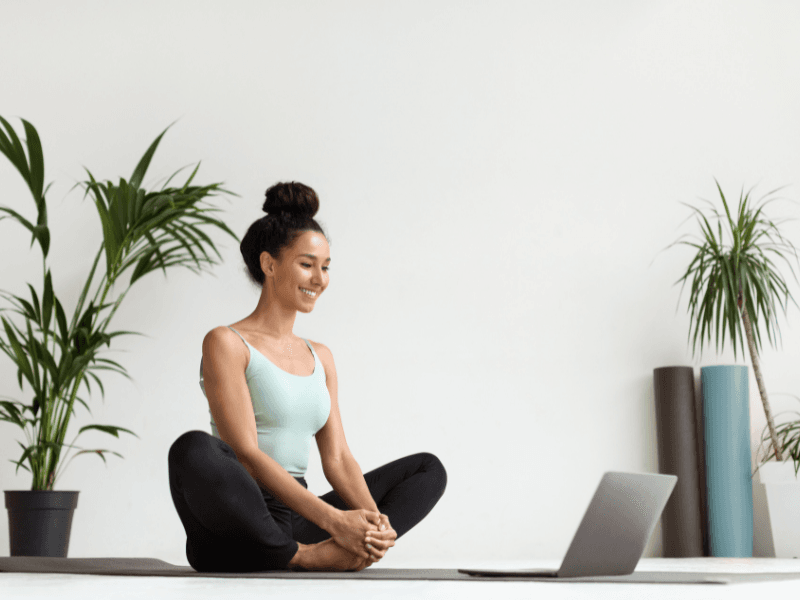 Make your exercise space inviting and comfortable. Play your favorite music, use pleasant scents, or decorate the area to create a pleasant workout environment.
When you enjoy your surroundings, you'll look forward to your workouts and create positive associations with exercise.

19. Embrace the Lazy Girl Hacks
As a self-proclaimed lazy girl, you know that sometimes you need a little extra push to get started.
Embrace lazy girl hacks such as breaking a sweat during TV commercial breaks, taking the stairs instead of the elevator, or incorporating physical activity into your daily routine.
These small changes can add up and make a big difference.

20. Take the First Step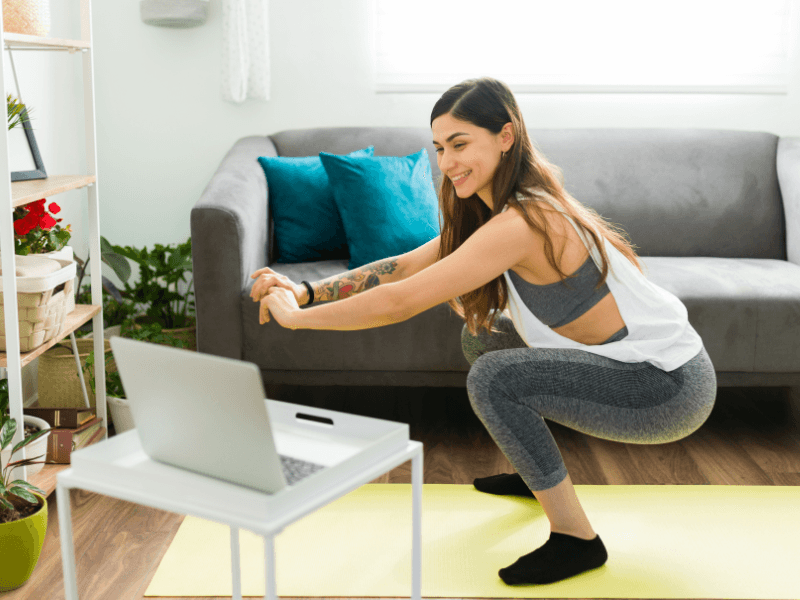 Now that you have a treasure trove of fitness hacks at your disposal, it's time to take the first step. Don't overthink it—just get up and start moving.
Remember, every journey begins with a single step, and your fitness journey is no exception.

How to Stop Being Lazy and Start Exercising – In Summary
In conclusion, it's time to bid farewell to laziness and embrace a more active and healthy lifestyle. By implementing these mindset hacks and fitness tips, you can overcome your lazy tendencies and embark on an exciting fitness journey.
The key is to start small, stay consistent, and be kind to yourself along the way. So, lace up your sneakers, put on your favorite workout playlist, and let's get moving towards a fitter, happier, and healthier you!
Remember to always consult with a healthcare professional before starting any new exercise routine.

Pin this to your Pinterest collection: